AB De Villiers' Got Whacked In His Face When The Bangalore Team Congratulated Him
That had to sting.
Last night, Royal Challengers Bangalore made an impressive comeback to defeat Gujarat Lions in the semi-finals of the IPL. And it was all due to AB de Villiers' making 79 runs out of 47 balls.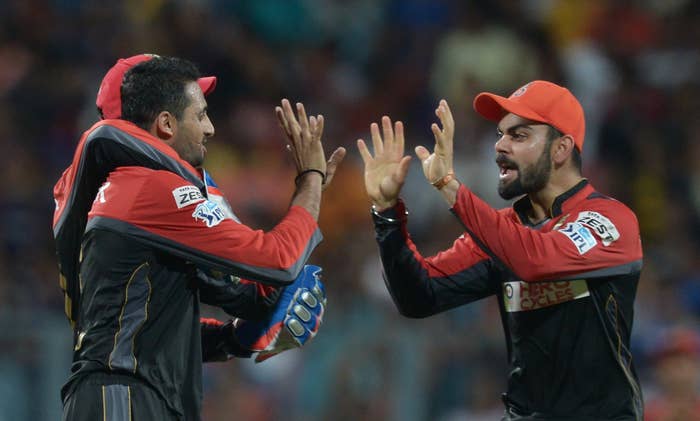 And after hitting off the winning ball, the entire team came out to celebrate with de Villiers.
But unfortunately for de Villiers, his teammate Yuzvendra Chahal got too excited and hit him in the face while going in for the hug.
Chahal did apologise about the entire thing later though.
Bruises and all, good game, guys.