This is Aayushi Jagad, one part of Pune-based duo The Plus Ones.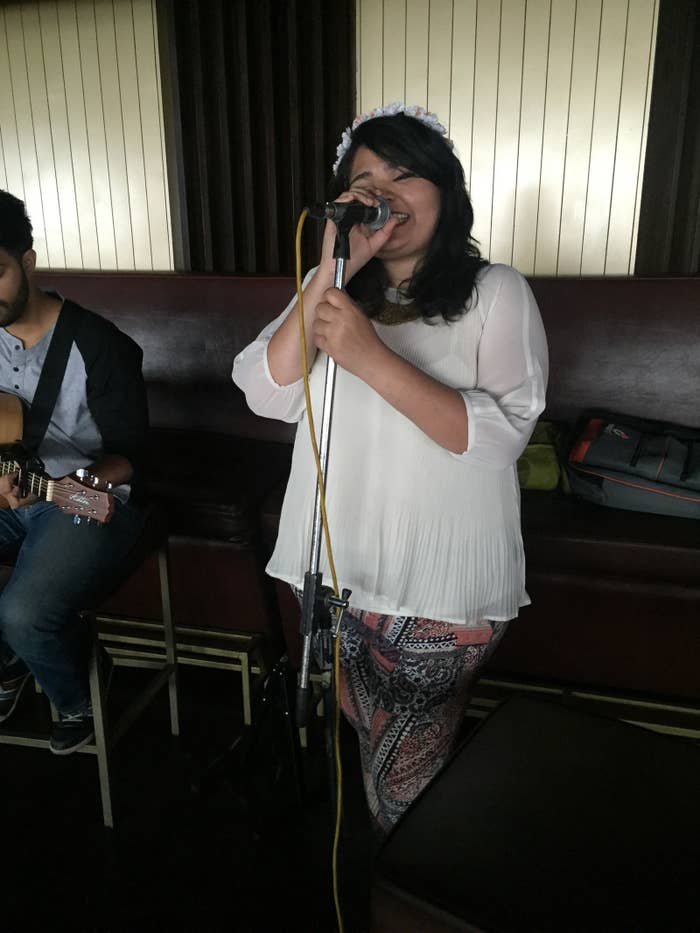 She, along with her partner Roy Kulkarni and another friend, was supposed to play a gig at Local Gastro Bar in Pune on September 16.
On September 7, Jagad uploaded this status containing WhatsApp screenshots that claim the venue told her she'd need to round up about 100 cover guests in order to play there.
She claimed that they told her they wouldn't be doing the gig with her, because her band couldn't guarantee the number of guests they want.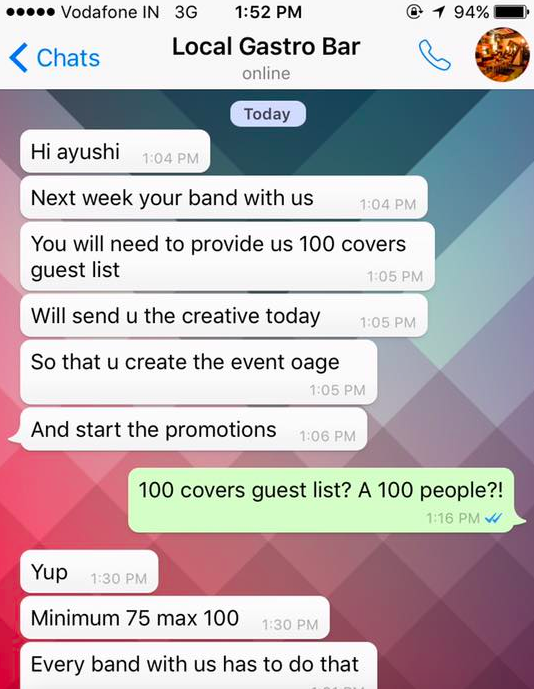 Since the post was uploaded, hundreds of musicians have shared and commented in support of Jagad.

Jagad told BuzzFeed that she frequently plays gigs in Mumbai and Pune, and that she's never had a problem like this before.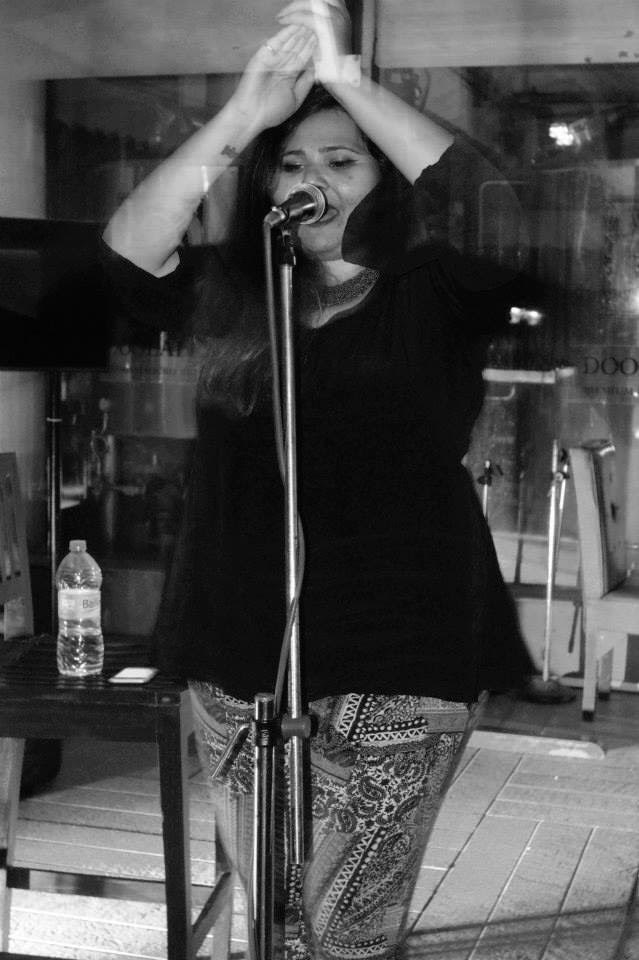 Local Gastro Bar confirmed that The Plus Ones were supposed to play at their venue, but refused to comment further.