Australian comedian Aamer Rahman recently had a racist and weird encounter while boarding a Qantas Airlines flight to Melbourne.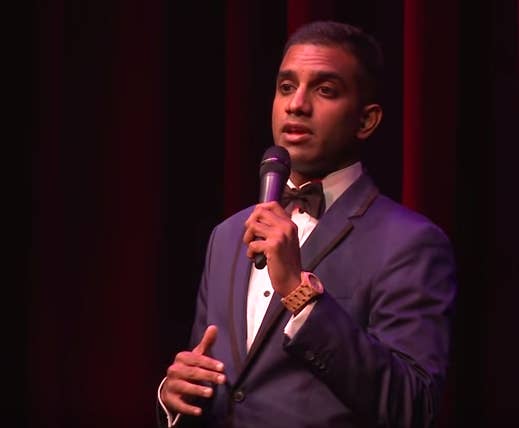 Rahman posted about the exchange in which a Qantas staffer jested with another saying that he finds "crazy and wacky" ethnic names hard to pronounce.
He tweeted a screenshot of his Facebook note directly to Qantas.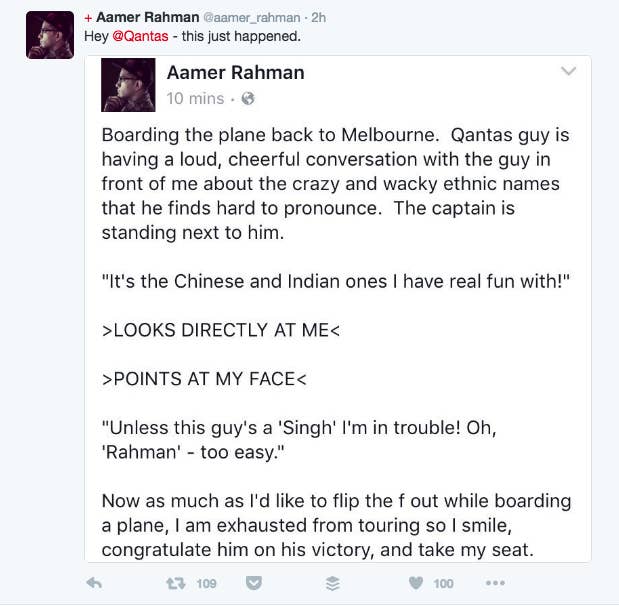 Qantas replied to Rahman's tweet shortly after.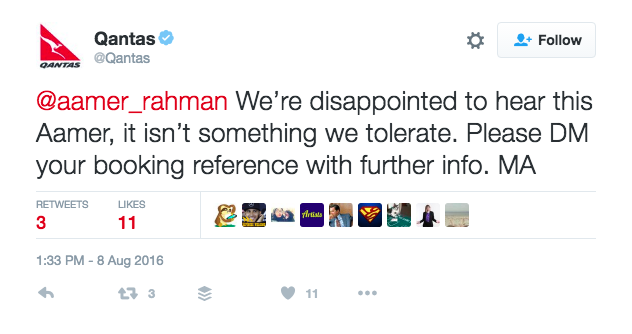 BuzzFeed has reached out to Aamer Rahman and is awaiting a reply.