1.
On Tuesday, India's Supreme Court ruled that section 66A of the Information Technology Act is vague and unconstitutional.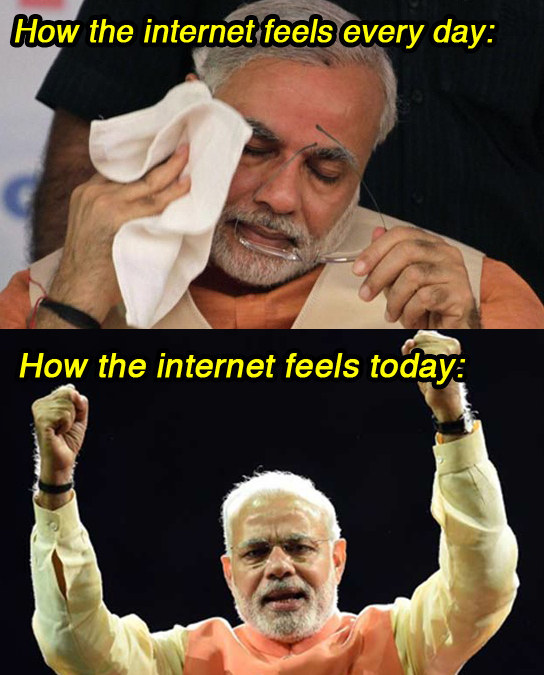 2.
Since news of the judgement broke, India's internet users have manifested their newly restored freedom to offend with gusto and haste.
3.
There have been poignant illustrations:
4.
And the never unfunny meme-ing of Modi:
5.
Some have had to channel their inner Beyoncé to adequately express their joy:
6.
While others have already started raising the right questions:
7.
Some are going out of their way to give the finger to 66A:
8.
While others are just celebrating not being arrested:
9.
Some are reveling in their newfound freedom by posting random photos of Modi because we can:
11.
And we will:
12.
As always, Reddit pushed every boundary of propriety and civility: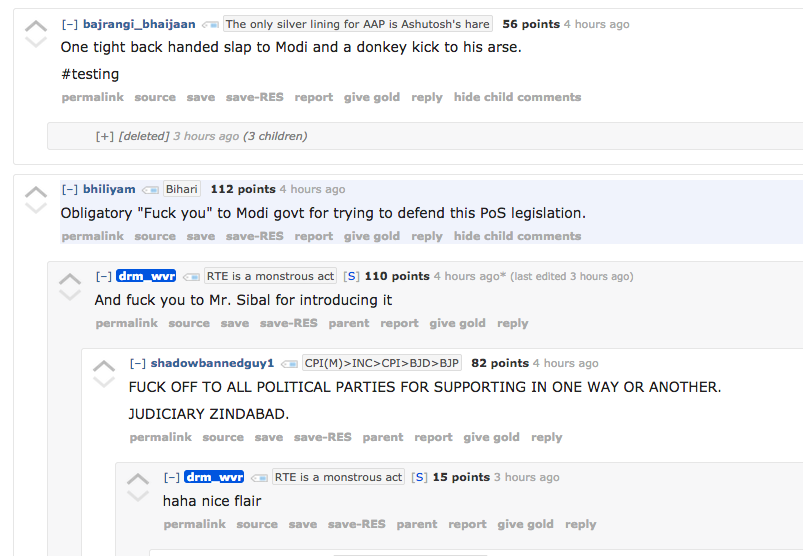 13.
And obviously Bollywood was used for memery:
14.
Happy independence day!