At first, the SNL sketch appeared to be poking a bit of fun at improv comedy troupes…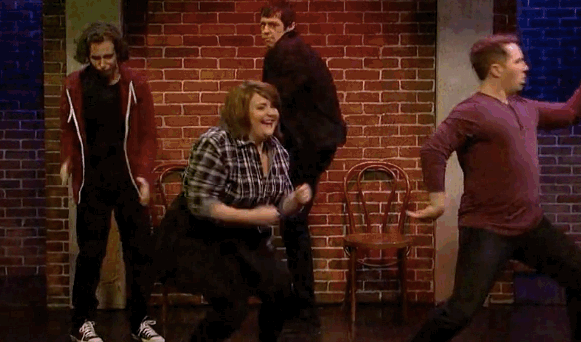 Then the host (Aidy Bryant) asks for an interview volunteer from the audience, and a "small shriveled hand" goes up.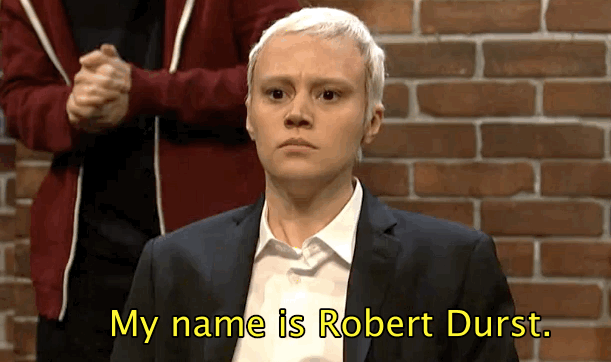 Then it's just us and Kate McKinnon's pitch-perfect impersonation of alleged killer Robert Durst.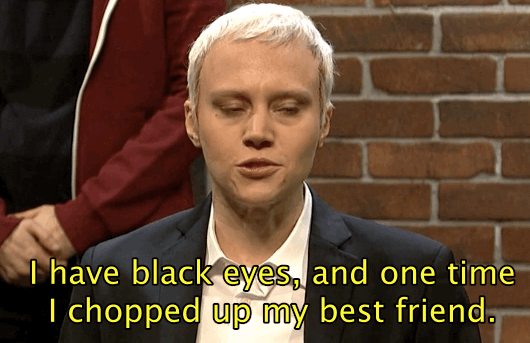 As "Durst," McKinnon repeats events from Durst's Jinx interviews, all while showing how bizarre his mannerisms and detached demeanor seem to make him.
Cecily Strong tops it off by striking her best boss pose as former NY prosecutor/Durst nemesis Jeanine Pirro