Trunk Club Is Perfect For Anyone Who Loves Clothes But Hates Shopping And It's On Sale Right Now
Nordstrom clothes picked out for me by a stylist = bliss.
We hope you love the products we recommend! All of them were independently selected by our editors. Just so you know, BuzzFeed may collect a share of sales or other compensation from the links on this page if you decide to shop from them. Oh, and FYI — prices are accurate and items in stock as of time of publication.
If you love clothes but hate to shop, you should know that Nordstrom has a shiny and convenient service here to change your wardrobe (and your life!) for the better: The service is called Trunk Club — and it is both fabulous and running a truly *chef kisses fingers* amazing promo right now.
Spend $125 and you'll receive a $25 credit, spend $250 and you'll receive a $50 credit, and spend $400 and you'll receive a $100 credit.
Now this might not seem like a huge amount of savings, but it actually is — a majority of the items shipped in each box are the kind of beauties that probably wouldn't go on sale, ergo you are save cash that would have otherwise been spent on the same darn thing.
Psst, this offer is valid from now until 12/2.
Trunk Club pairs you with a seasoned stylist who hand picks clothes and accessories tailored to your personal taste — which means you'll always have a fab wardrobe without having to step into the horrible fluorescent lighting that is a store dressing room. *shudders*
But AnaMaria, how does it all WORK!? No worries, my sweet summer child — just take my hand and I'll guide you through the entire Trunk Club process.
First, take a super specific style quiz: Do you hate paisley prints? Prefer fitted tops? Refuse to wear low-rise jeans ever again? Hate the color beige? All of these questions will help Trunk Club to narrow down your dream wardrobe.
Next, chat with a stylist to let 'em know if there's anything specific you're looking for (READ: all the velvet). You'll then get a preview email of the goodies you'll be receiving this month, which you'll also be able to say yay or nay to. Hate everything? Just say so! Your stylist will get all picks replaced in a jiffy.
And then? ET VOILA! Your gorgeous Trunk Club box will appear at your doorstep, bearing many a fashion gift that you're bound to love. And if there's anything you *don't* love, that's totally fine — just return it. Returns (and shipping) are always at no additional cost to you.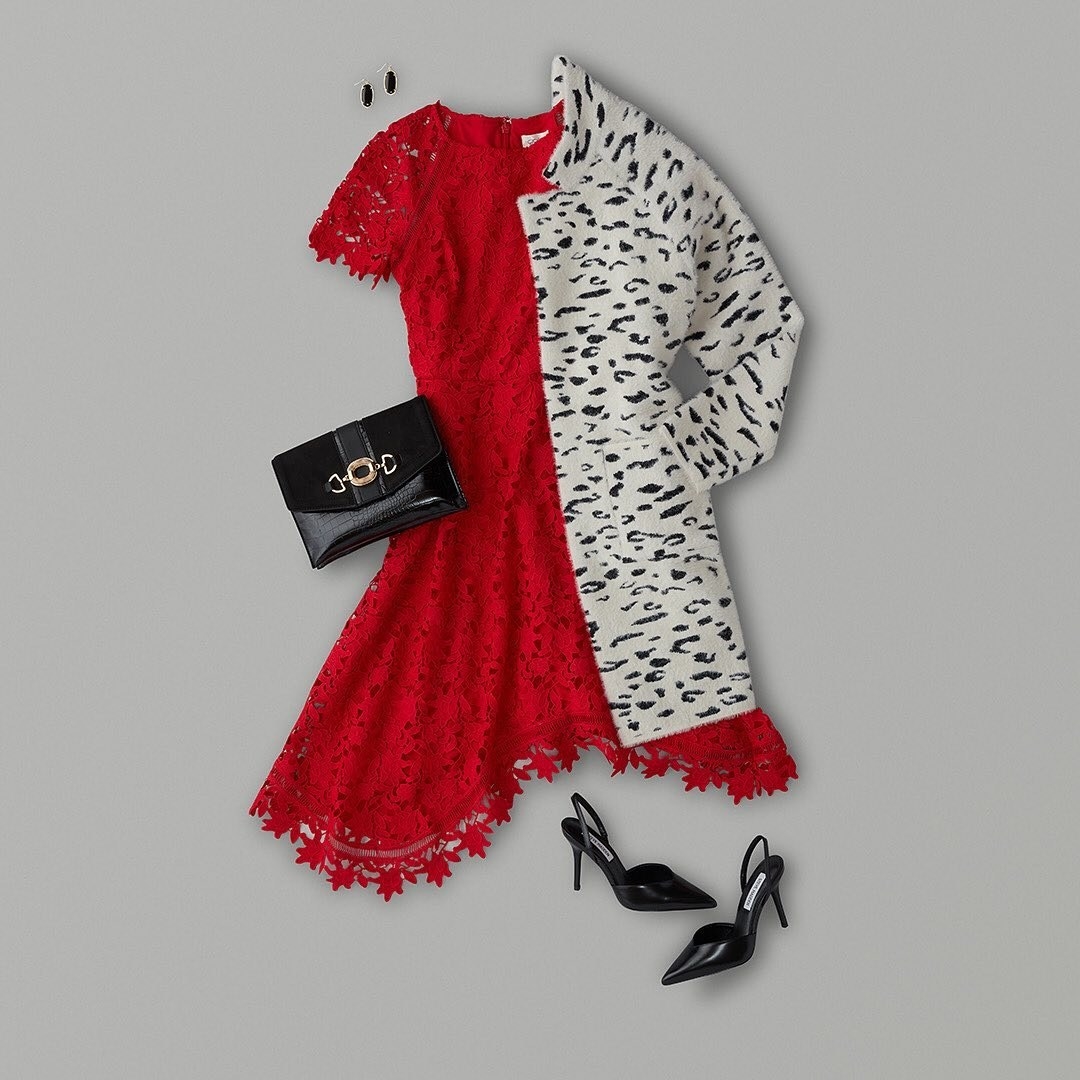 Now without further ado, my fashionista friends, it's time to go your own way. Try Trunk Club yourself and receive up to $100 off! Perhaps snag some clothes for the holidays, eh?
Shopping for something specific? Check out BuzzFeed Reviews to find the best things for every budget!