Tips For Where To Stay, What To Eat, And What To Do In Newport, Rhode Island
All you really need to know: There are lobster rolls involved.
The coronavirus pandemic is still impacting travel, and destinations around the world have different COVID-19 restrictions in place. Always check and adhere to local government policies as you're planning any future trips.
If your daydreams consist of fresh seafood, salty air, and stunning historic mansions... I have nothing to say other than that Newport, Rhode Island, deserves your undivided attention.

The Wayfinder Hotel is a boutique property created by local chefs, artists, and entrepreneurs in the Newport area — and it's *just* far enough away from the hustle and bustle of noisy Thames Street that you can sleep peacefully.
To quote every cartoonish real estate agent: location, location, location. The luxurious Hammetts Hotel is nestled right on the wharf and smack-dab in the middle of their main street — aka anything you need (from coffee to cocktails to shampoo) will be mere steps away.

Sip on wine and beer flights at Newport Vineyards & Taproot Brewery, a lush destination complete with lovely outdoor greenery that *breathes in fresh air* we could certainly all use.
Live like a Vanderbilt (vicariously that is) via a stroll through The Breakers Mansion, a sprawling hunk of real estate and an iconic National Historic Landmark that no amount of Zillow-ing can prepare you for.
And another tourist-y activity you *must* cross off your bucket list: the Newport Cliff Walk! Stroll all (or some of the) 3.5 miles of the eastern shore for gorgeous coastline views and an additional peek at more historic mansions.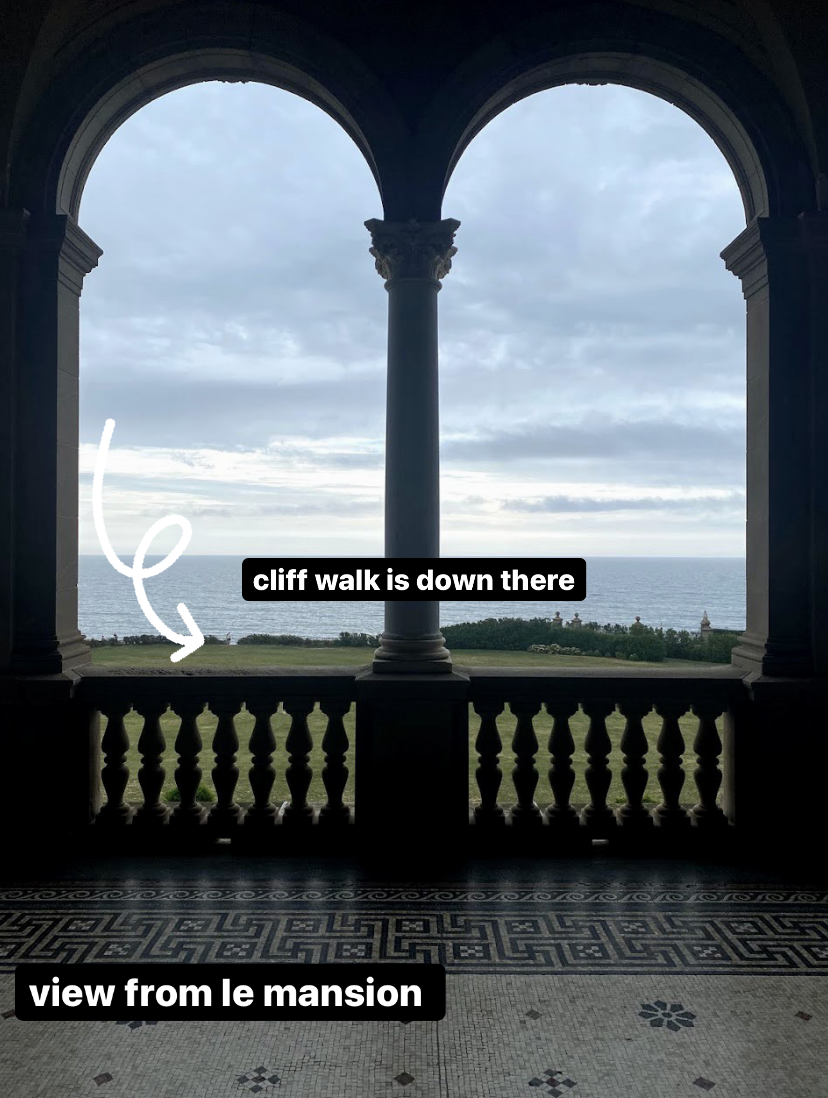 Book a boat tour! Highly recommended: one that involves orange juice and champagne. This sightseeing cruise is given from a converted lobster boat and provides up-close views of Claiborne Pell, Newport Bridge, and Castle Hill — and even includes a complimentary mimosa.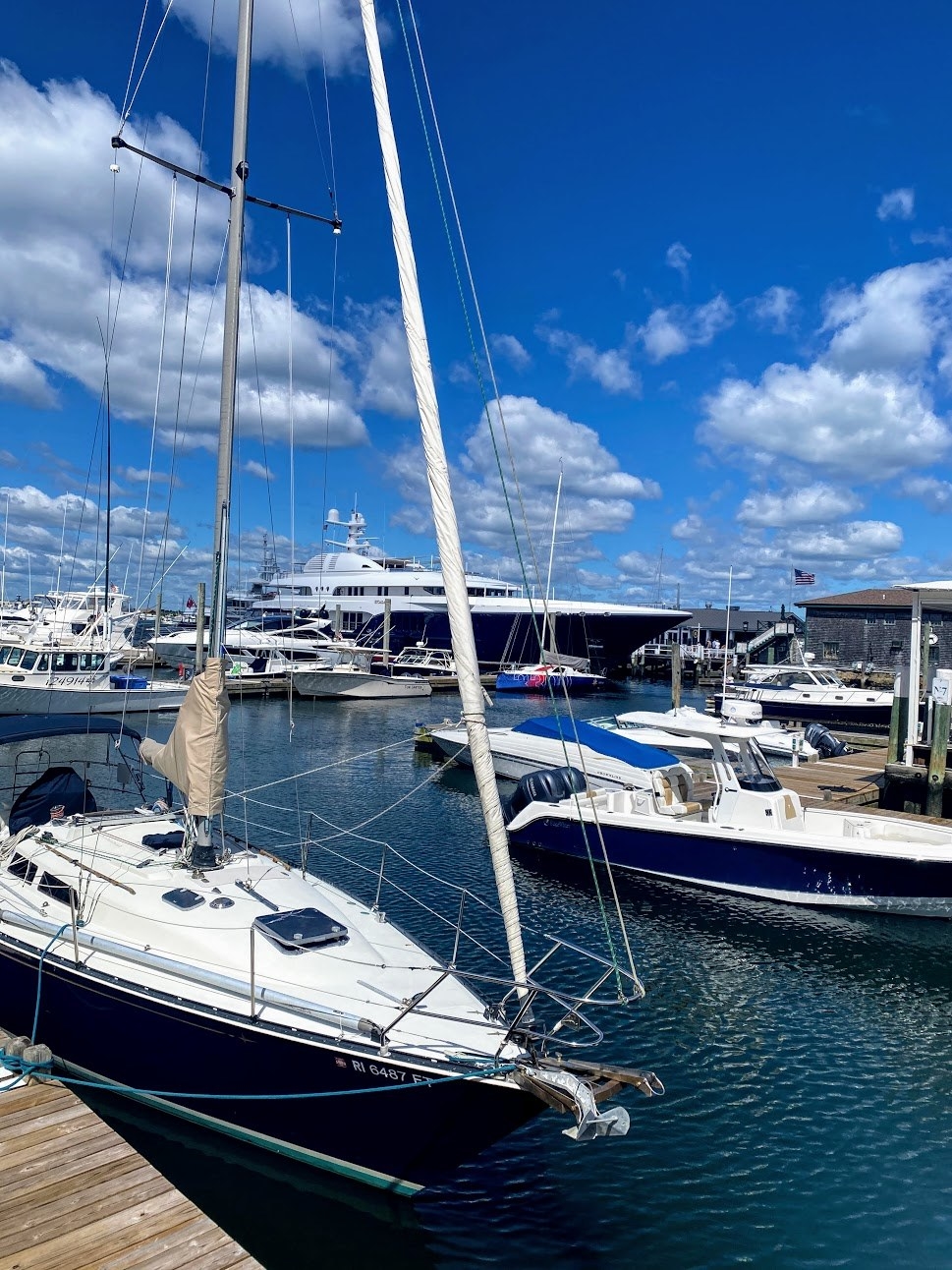 Unearth buried treasure at Newport Marketplace & Antiques, a personal favorite stop due to the fact that I paid $9 for this delightful century-old book. 'Tis one of my most prized possessions (high praise, considering "tchotchkes" are my middle name).
Newport is home to some gorgeous sand and surf, including Easton's, Bailey's, and Gooseberry beaches! So slather on that sunscreen, pack a bikini or 10, and spend a lazy afternoon catching some rays.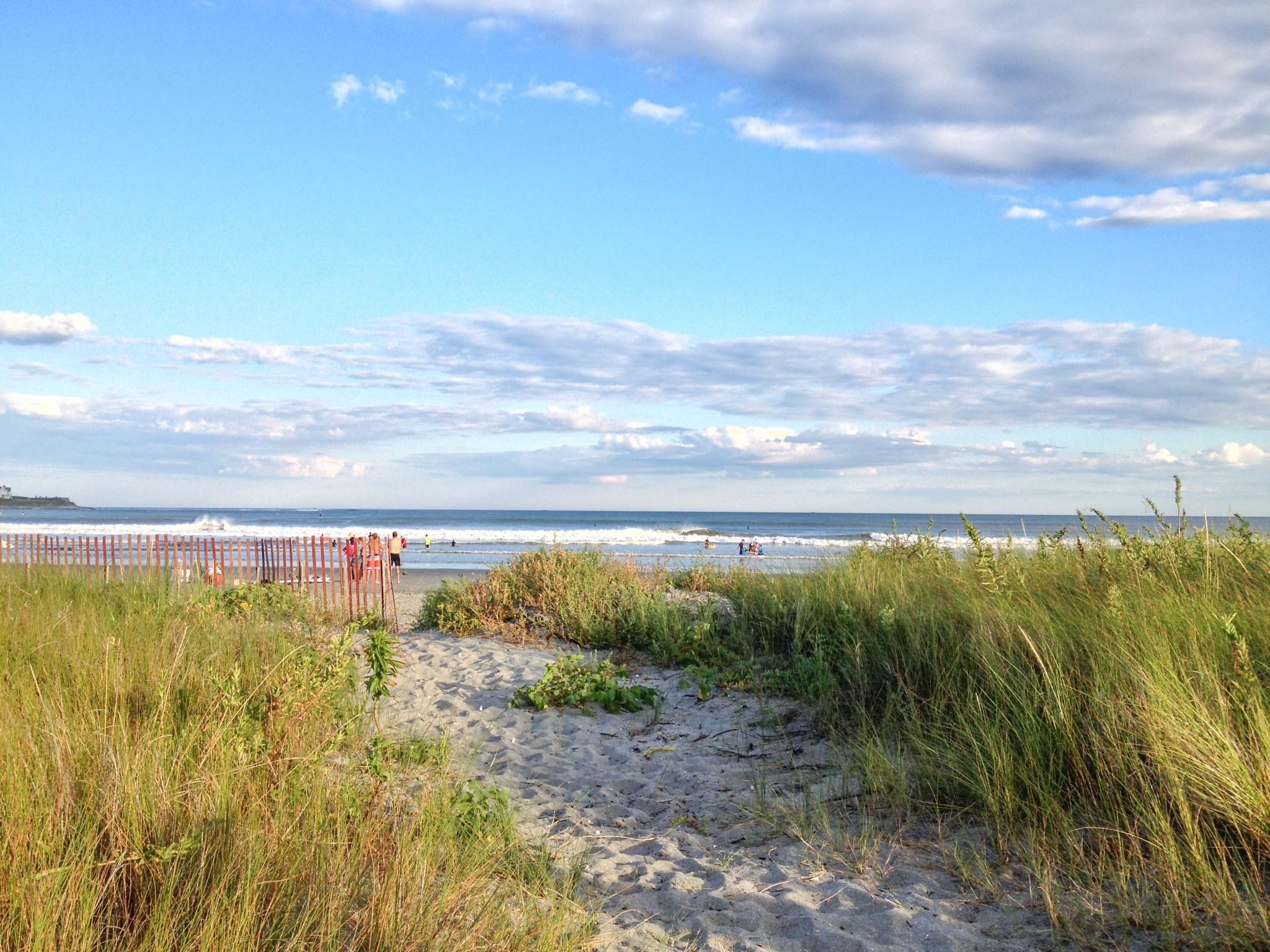 Stroll along Narragansett Bay, and take a gander at the iconic Castle Hill Lighthouse — tours are not open to the public, but you can still ogle its beauty from the shoreline.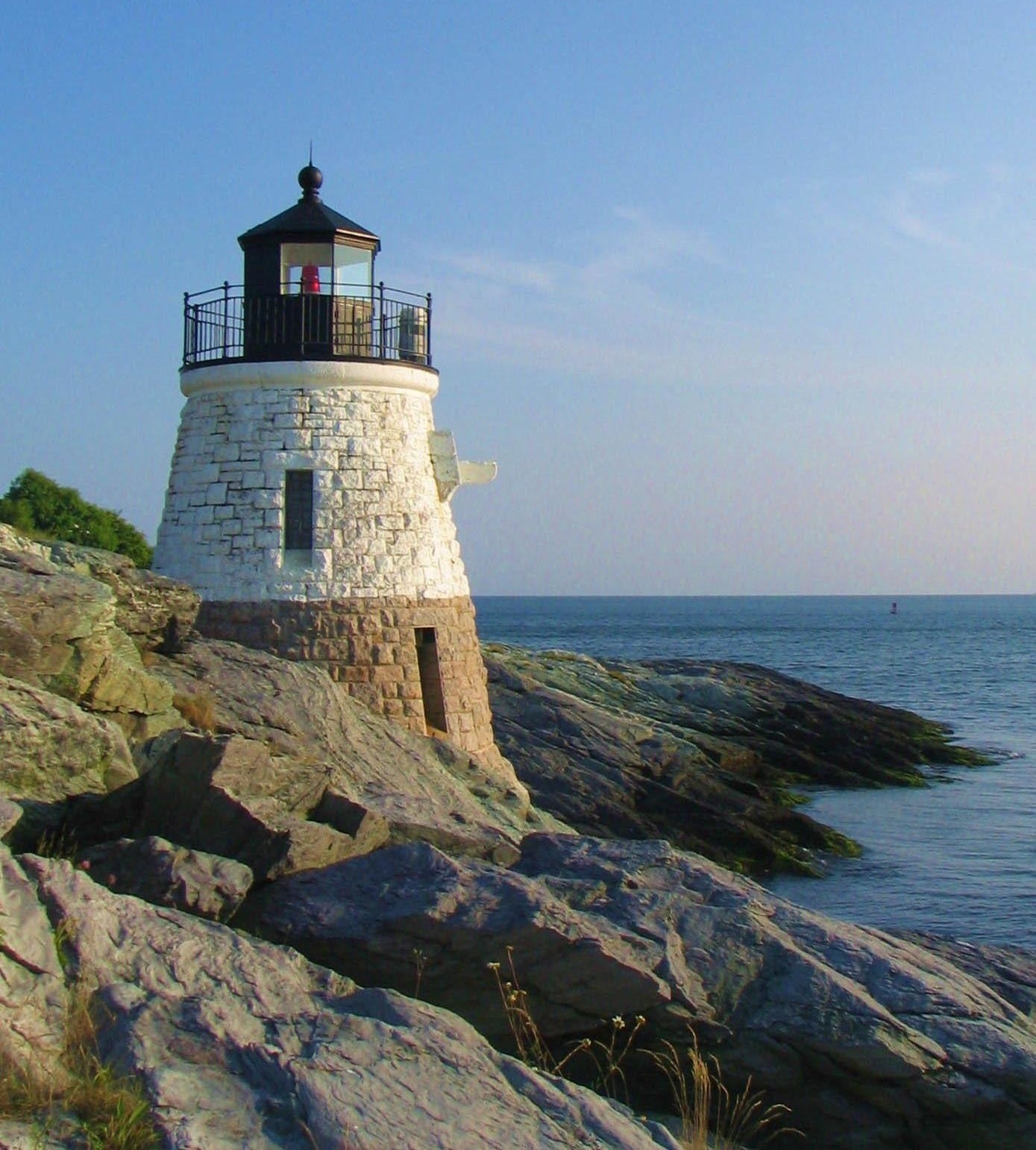 Nestled right on the water, The Coffee Grinder provides a quiet escape from the bustle of Thames Street. Grab your morning java and some banana bread, and head out to their "backyard" where you'll be met with *takes deep breath* the most lovely salty breeze.
Salvation Cafe is *the* brunch, lunch, or dinner spot if you're in the mood for slightly funky fare. Plus, eclectic decor and craft cocktails await: Think a cucumber cooler with Farmer's organic gin, elderflower cordial, cucumber, and limeade.
Wave ciao to a delicious Italian feast at Mamma Luisa, a cozy abode specializing in authentic dishes that make you feel as if you're sitting in Bologna (where Mamma Luisa herself actually hails from).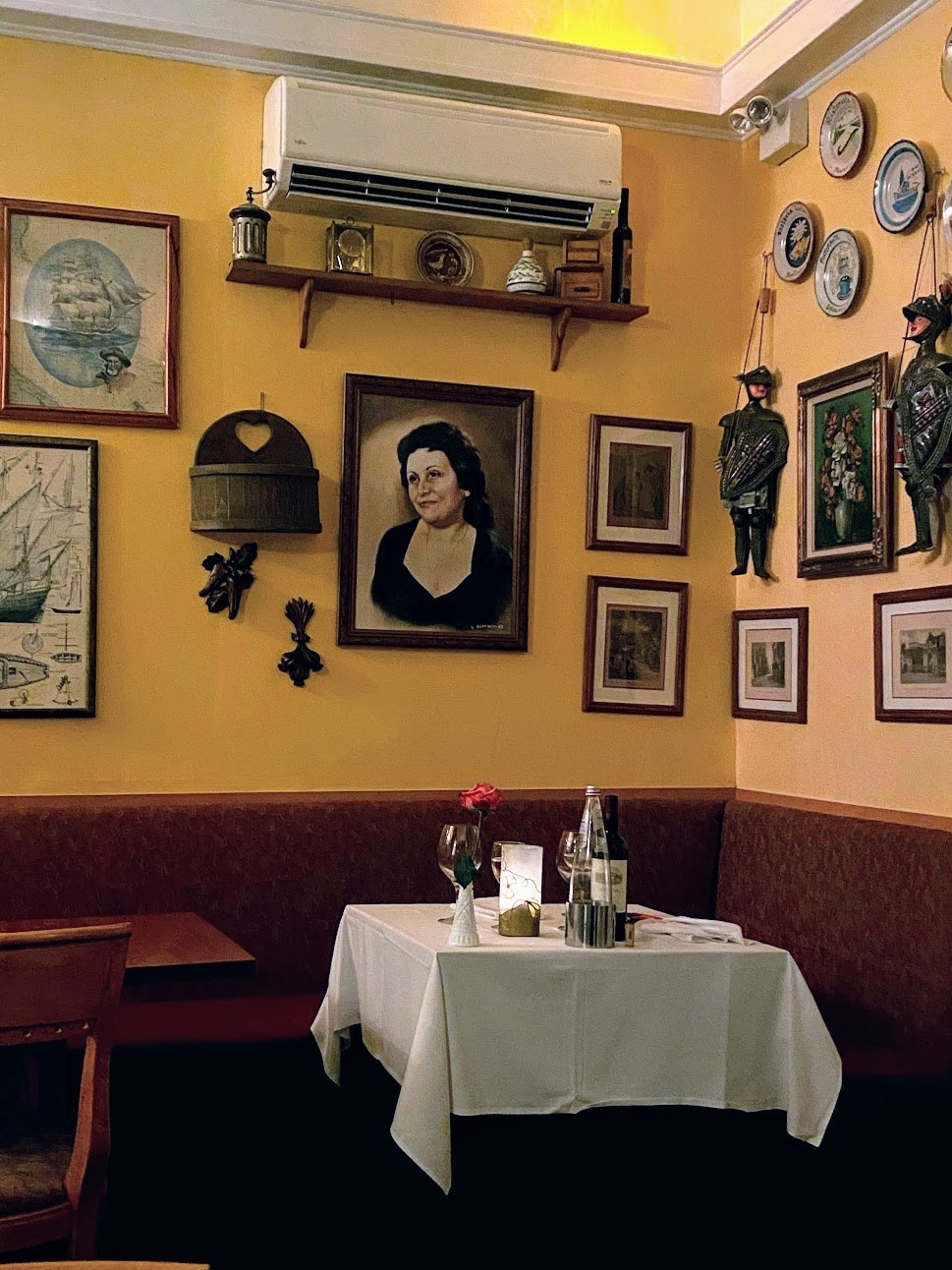 Head over to Nomi Park in the Wayfinder Hotel! Their lobster roll was buttery and delicious, the mussels were immaculate, and IDK what else to tell you other than that I salivate when I think of my meal.
And speaking of lobster rolls — The Newport Lobster Shack. It's a must. I saw it had tons of online reviews, scoured it from my mind because I assumed "tourist trap," but went to it after a ton of locals told me it was genuinely delish.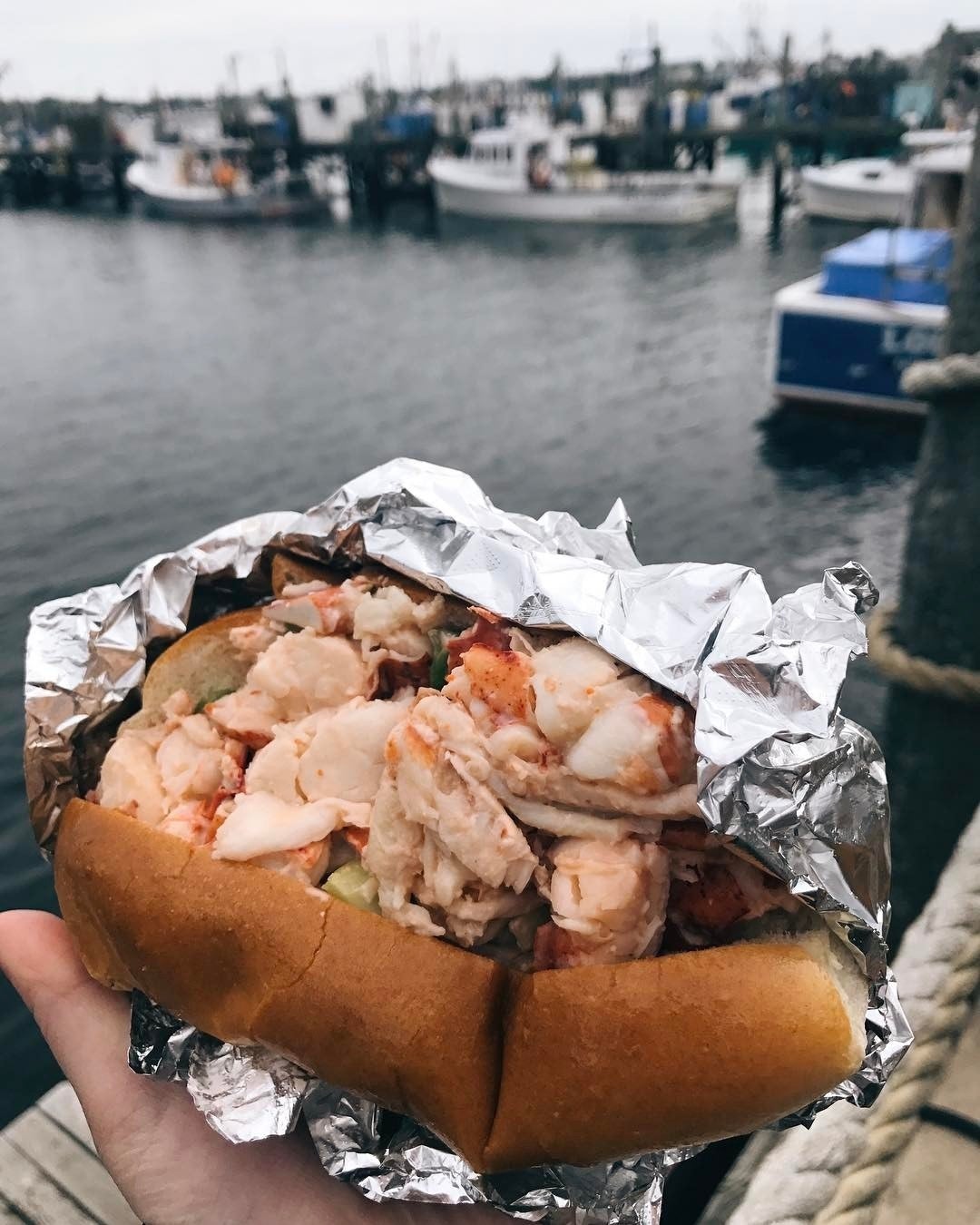 And with that, I bid you adieu — time to pack up your entire wardrobe and head on over to Newport, Rhode Island, for the ideal weekend getaway. Have any more suggestions? Drop 'em in the comments below.