The New Nasty Gal X Emily Ratajkowski Collection Is So Good (And 50% Off!)
The collection just dropped today and SURPRISE! I need everything.
We hope you love the products we recommend! All of them were independently selected by our editors. Just so you know, BuzzFeed may collect a share of sales or other compensation from the links on this page if you decide to shop from them. Oh, and FYI — prices are accurate and items in stock as of time of publication.
Things that are hard to find: going out clothes.
That good news is that a Nasty Gal x EMRATA (Emily Ratajkowski) collection has just dropped — and my heavens, it's great. I suddenly find myself making nighttime plans JUST as an excuse to wear this line.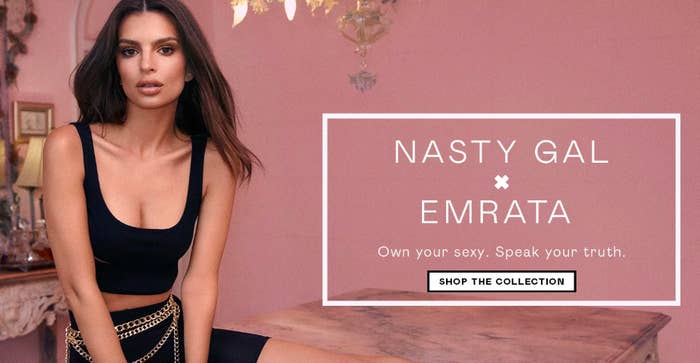 Let's drool over some of the gorgeous new pieces, shall we?
A slinky cami to banish all "digs through closet —> finds nothing to wear —> cancels plans scenarios." Long gone will be the days of the "I'm actually not going to make it..." texts on account of not loving your outfit.
A tie dye midi dress so trendy, it's practically a requirement to have a photo shoot whilst wearing it. *proceeds to post #ootd on the 'gram*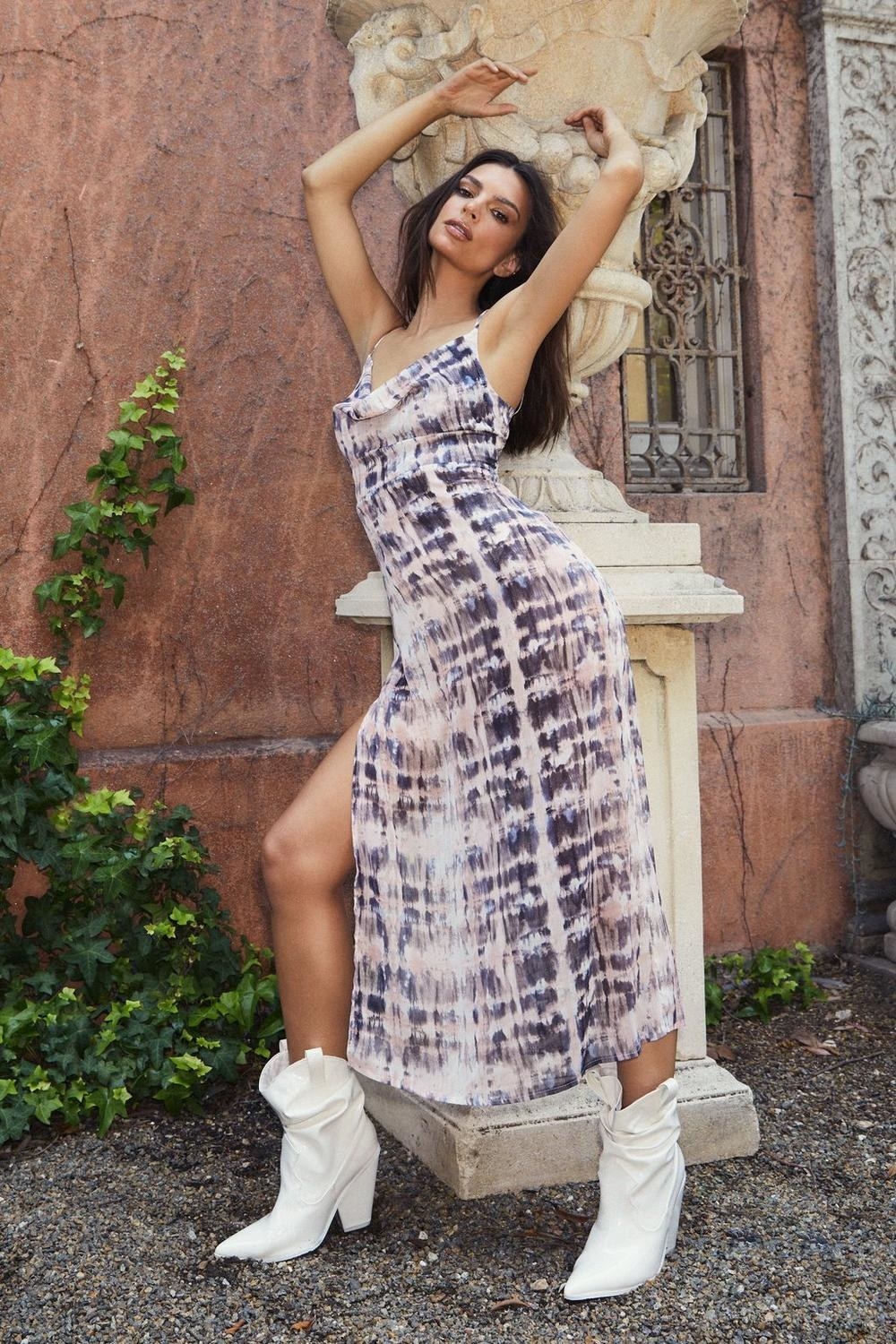 A cutout tank you can truly pair with any bottom, whether it be your trusty denim shorts or the polarizing flare jeans you just spontaneously purchased and aren't sure if you actually like (but they were on sale so GUESS WHAT you snagged 'em anyway).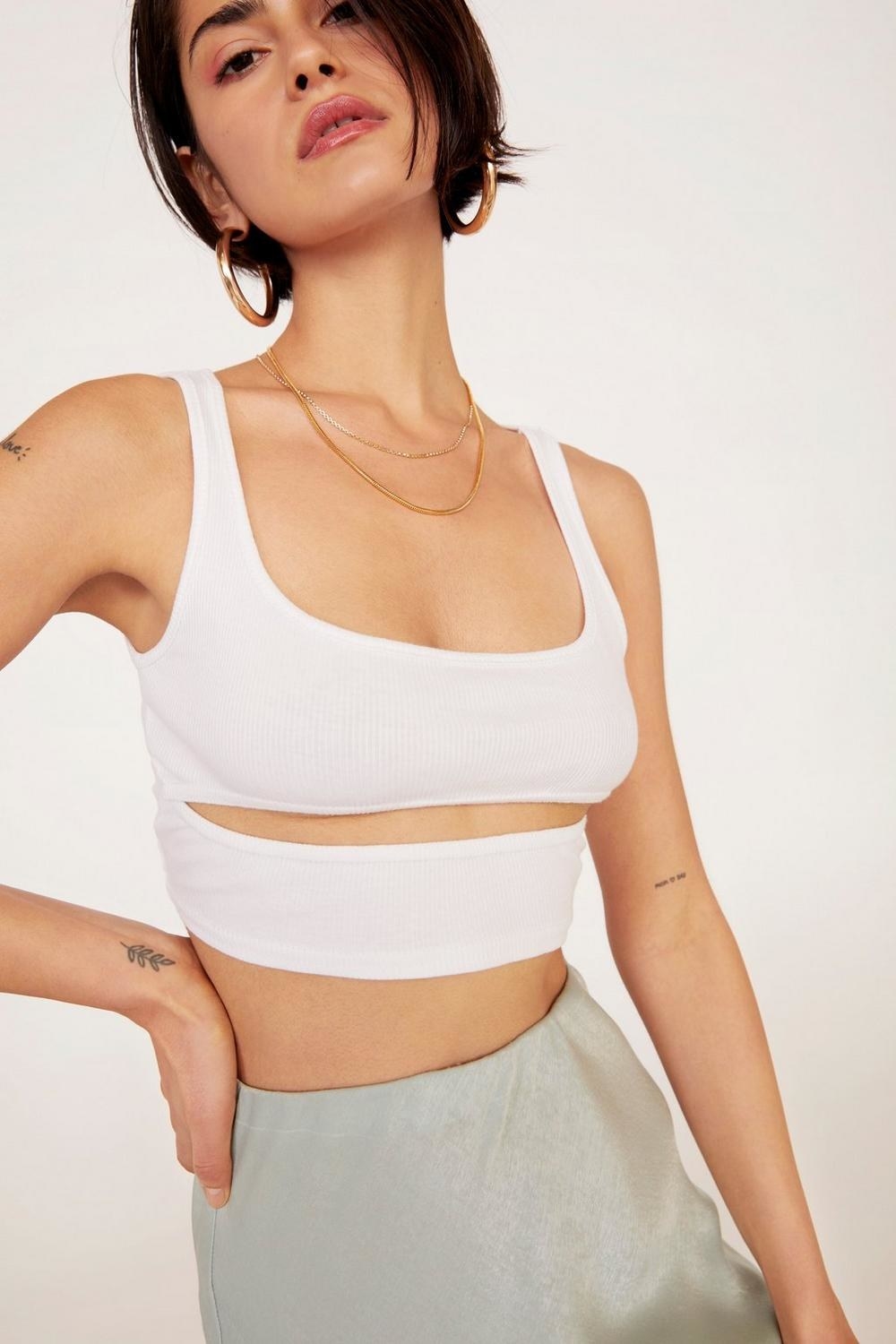 Vintage-inspired denim shorts bound to suffer the same fate as your favorite sweater or your most beloved bra. In other words, these WILL be worn all 👏 the 👏 time 👏.
A ruche mini dress for the heel-requiring occasion you have coming up at the end of the month. Do you want to attend? Nope! But at least it'll give you an excuse to flex this gorgeous number.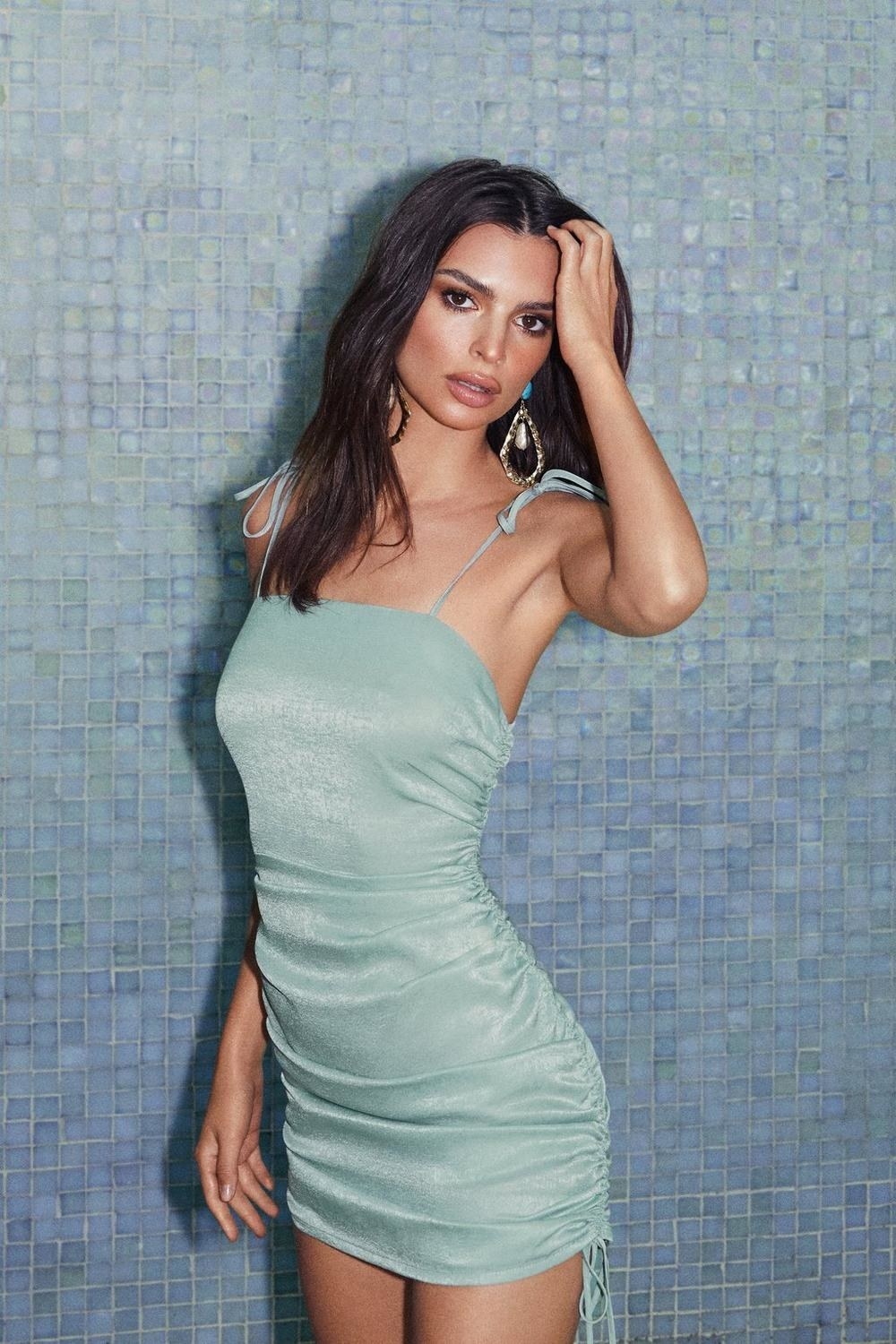 A midi skirt guaranteed to get you at least (*AT LEAST*) 95,078 compliments today. Warning: The ego on this thing is already pretty inflated.
A satin midi dress because (and I cannot stress this enough) EVERYONE NEEDS A LITTLE BLACK DRESS. It's timeless, you can wear it anywhere, and your shoes will never clash. Truly a dream.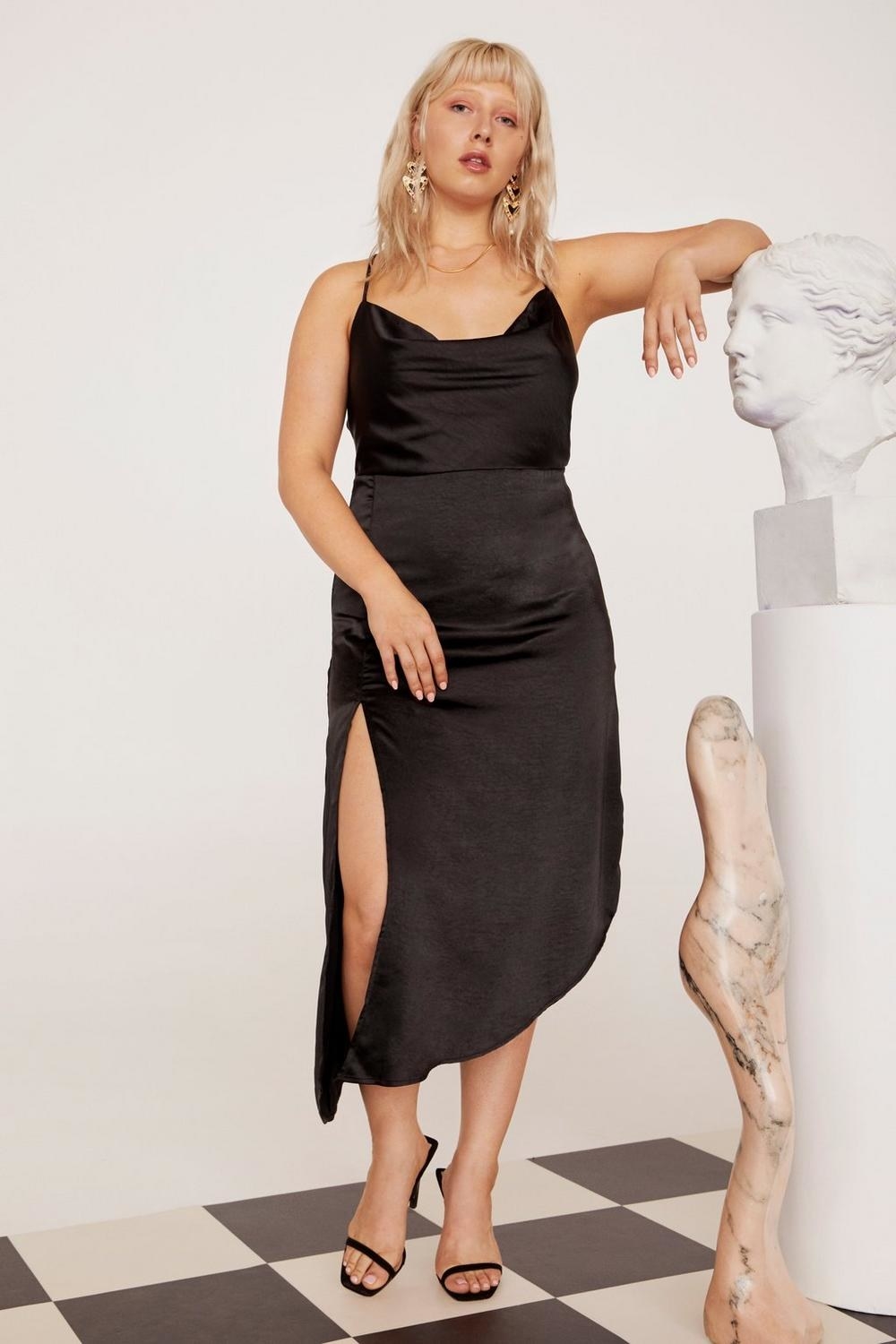 A satin blazer you can layer over a literal pajama shirt and guess what? You now look professional and no one — not even your boss — will realize that you rolled out of bed a mere ten minutes ago.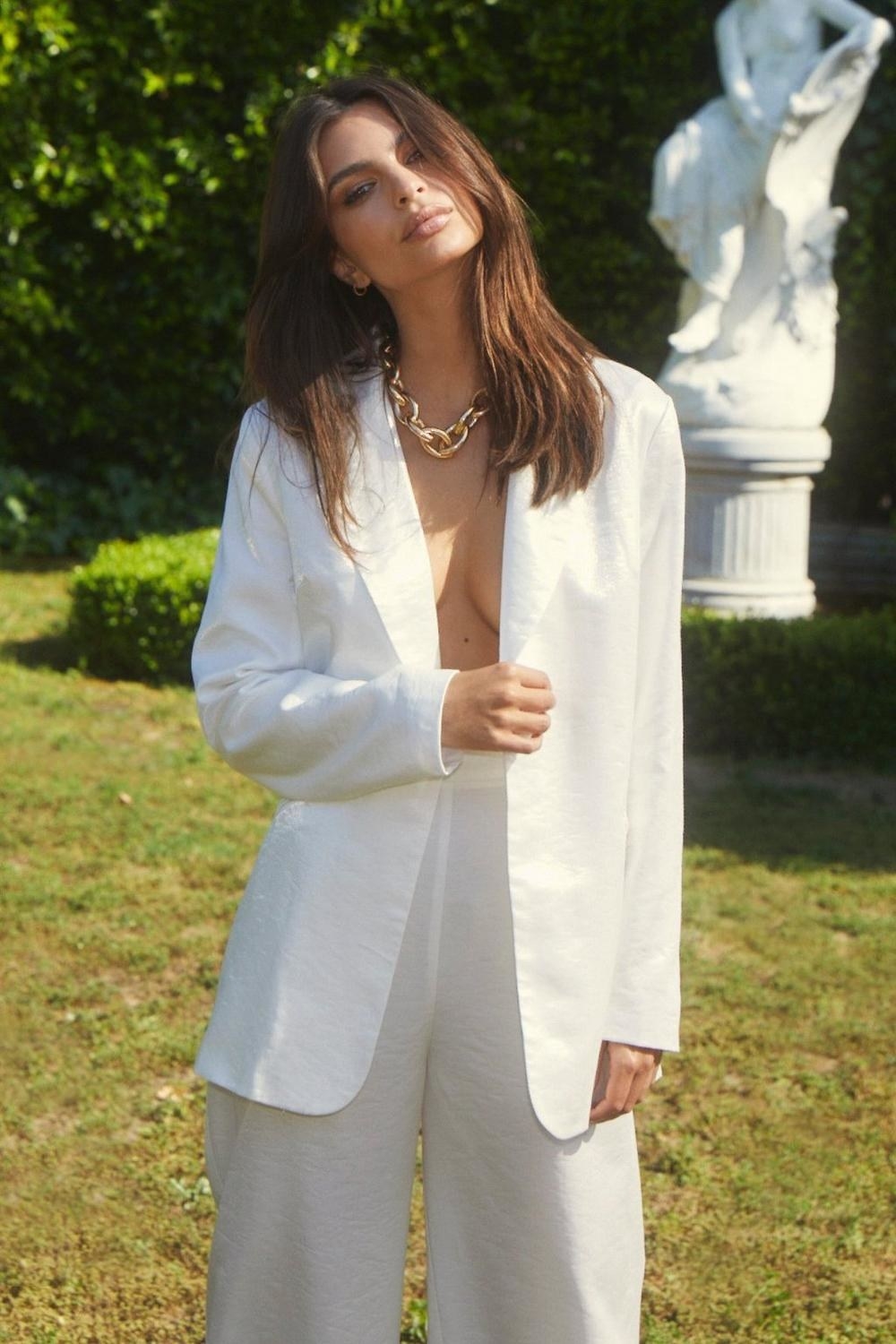 A crop top with a clear destiny. What is the destiny, you ask? It involves being worn to every single bar-frequenting occasion you have coming up this month (and yes, this includes those college friend catch up drinks you agreed to go to at the beginning of the week when you were still full of life and energy).
And with that, I bid you a happy shopping spree. Browse the rest of the Nasty Gal x EMRATA collection (and remember to use promo code GIMME50 at checkout)!
The reviews in this post have been edited for length and clarity.
Me @ my savings account right now:
Shopping for something specific? Check out BuzzFeed Reviews to find the best things for every budget!