The coronavirus pandemic is still impacting travel, and destinations around the world have different COVID-19 restrictions in place. Always check and adhere to local government policies as you're planning future trips.
Madeira, Portugal — a stunning island where there is mountain hiking, infinity pool swimming, passionfruit eating, and rainbow gazing galore. THIS is your view from the airplane (I am sending you a window seat in the form of virtual blessings) and I mean, need I say more?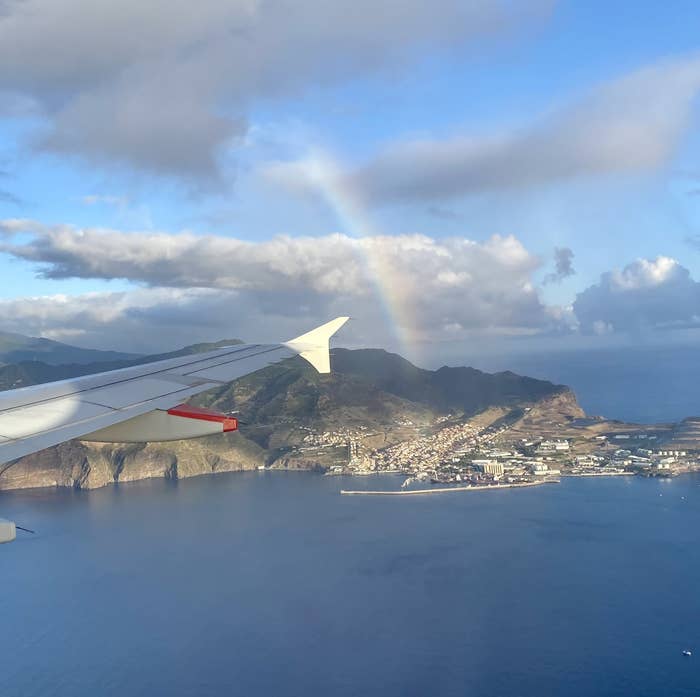 Panorama views and rooftop infinity pools are included with your stay at Savoy Palace. This brand-spankin'-new property is a vacation dream: spacious rooms with rainfall showers and balconies, private ocean access, and a walkable location that has you minutes from the city center.

Meander the narrow cobblestone streets of Old Town Funchal to check out delicious eateries, lively watering holes, local shops, and — perhaps most notably — doors covered in intricate artwork.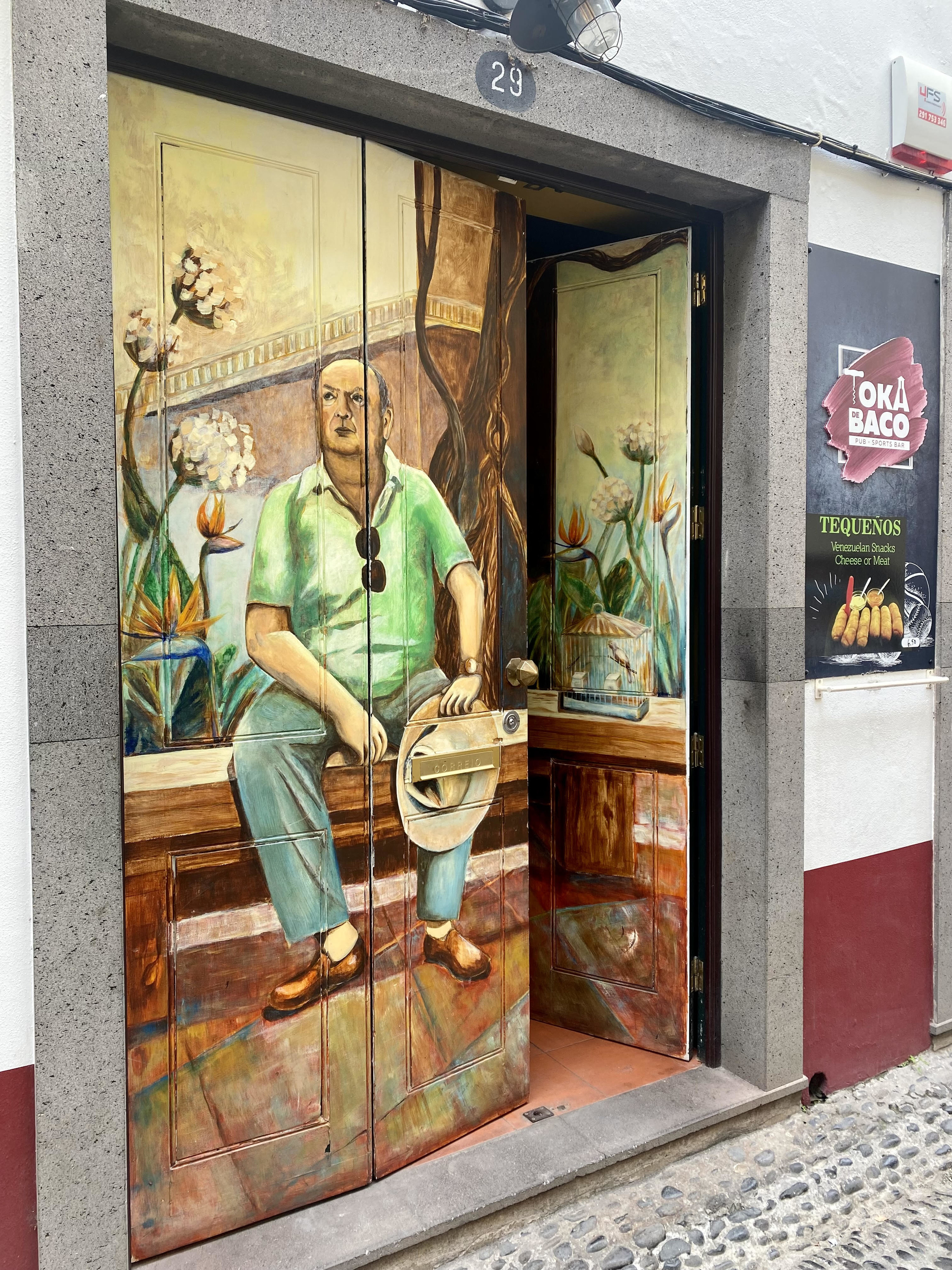 Hitch a ride on the Madeira Cable Car to face your fear of heights head on. This preferred mode of transport departs from Old Town Funchal, ends at Monte Palace Tropical Garden, and allows for 15 uninterrupted minutes of clear skies and terracotta roof views. The NYC 7 train suddenly seems so much worse.
Enter Monte Palace Tropical Garden with caution, because your backyard will simply never compare. This lush multi-level oasis is 70,000 square meters of biodiversity, intricate architecture, and gorgeous artwork you should dedicate an entire afternoon to exploring.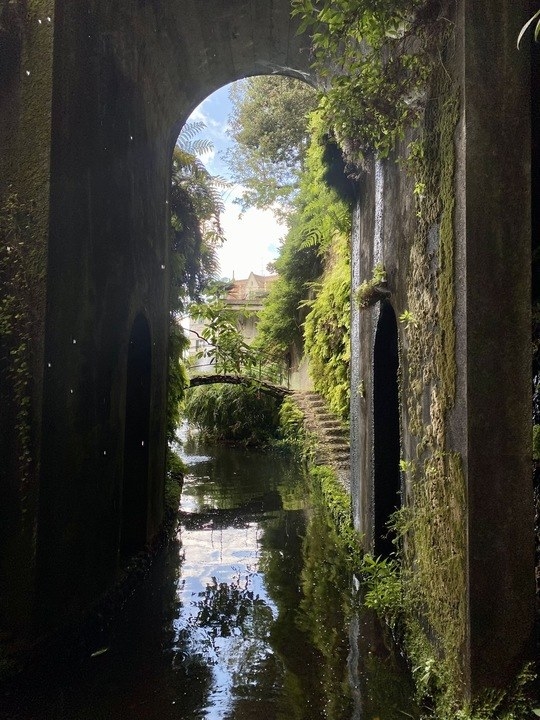 Imagine going sledding, except A) you're on concrete, B) your appendages won't freeze, and C) two people are propelling you forward — that's the traditional sledge toboggan that departs from the tippy top of Monte Palace Tropical Garden.
Doggy paddle in the natural infinity pools of Porto Moniz, where salt water flows in from the sea and volcanic rock becomes the camping ground for your towel. Things that will never impress me again: chlorine-filled in-grounds.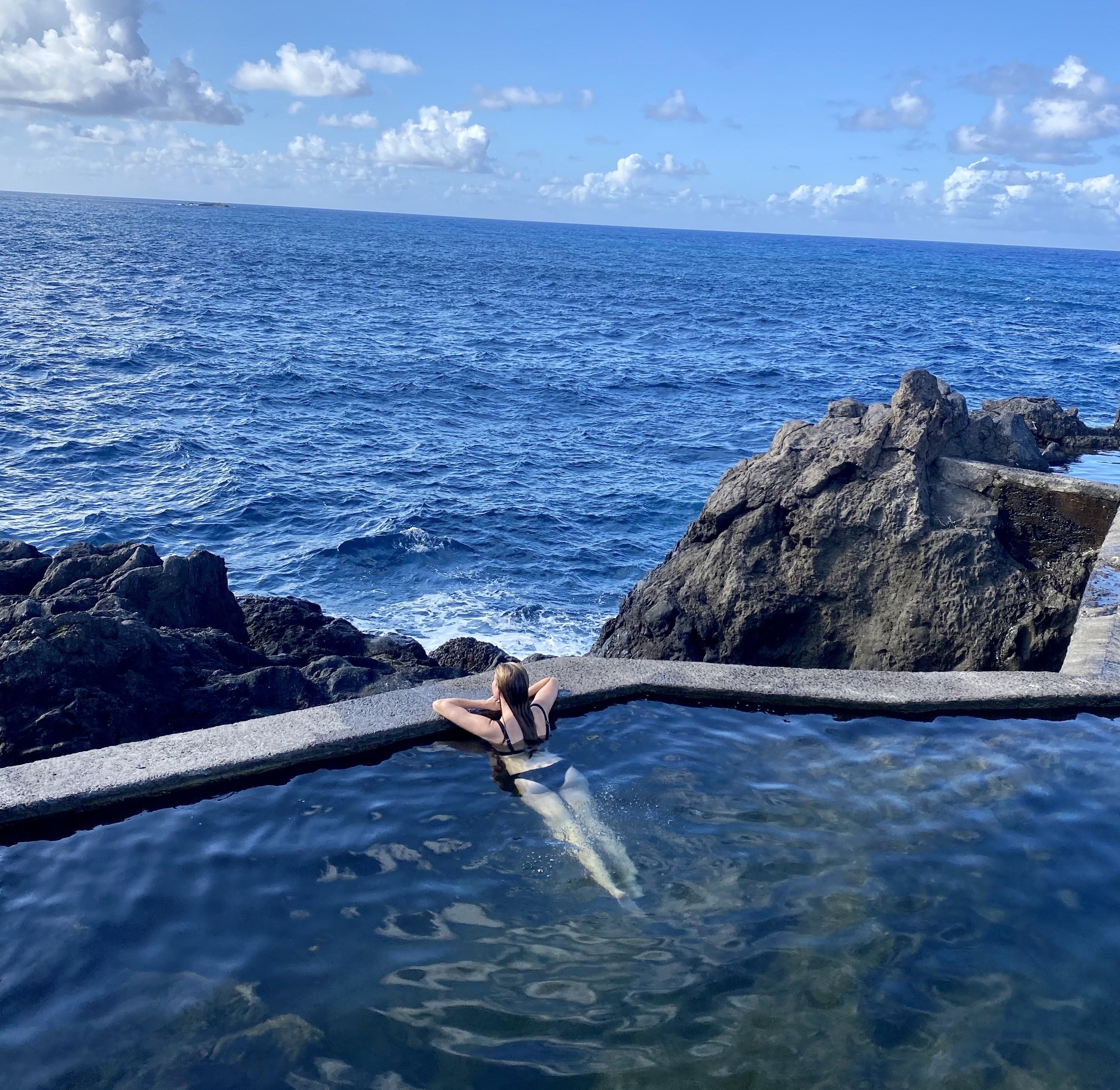 Tour the traditional homes lining Santana. They're equipped with straw roofs and, while most are replicas due to the costly upkeep, there is still *one* original: the owner allows visitors to walk right in, and he even serves shots of a rum-based coffee liqueur.
Have your head in the clouds (actually) at Pico do Arieiro, the third highest peak in Madeira. The elevation rests at 5,965 feet and, on clear days, you'll feel as if you're floating above fluffy white cotton balls — I went when it was overcast and didn't get that experience, but tbh, I almost preferred it. This was just as ethereal.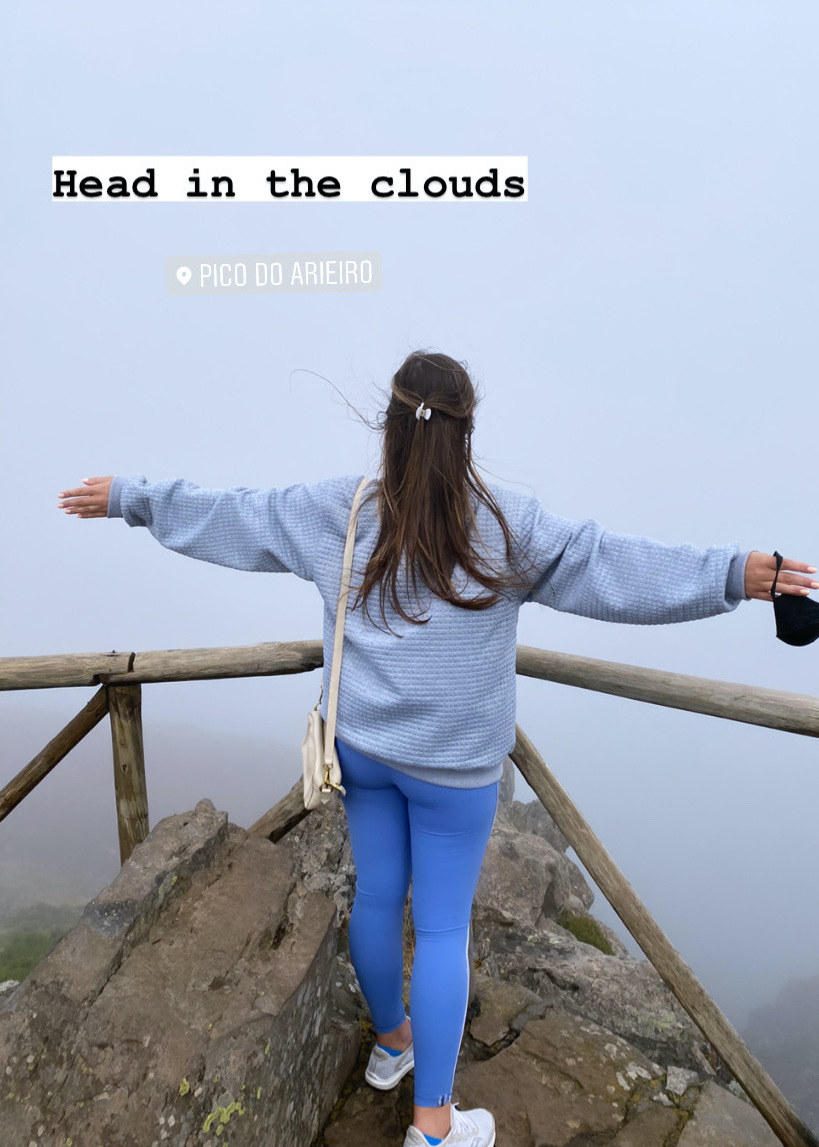 Take a levada hike to the Balcões viewpoint and marvel at a constantly changing atmosphere. After schlepping up a mountain, I was (mildly) disappointed to find everything was overcast — until my tour guide told me to wait a few seconds. From 9:34 a.m. to 9:35 a.m., the sky changed from a thick, murky soup to completely clear.
And FYI, you can't leave the island without drinking these three things: a passionfruit mojito (there is fresh passionfruit galore), Poncha (a traditional shot concoction of rum, honey, sugar, and orange or lemon juice), and Brisa (a passionfruit soda to wash down scabbardfish sandwiches).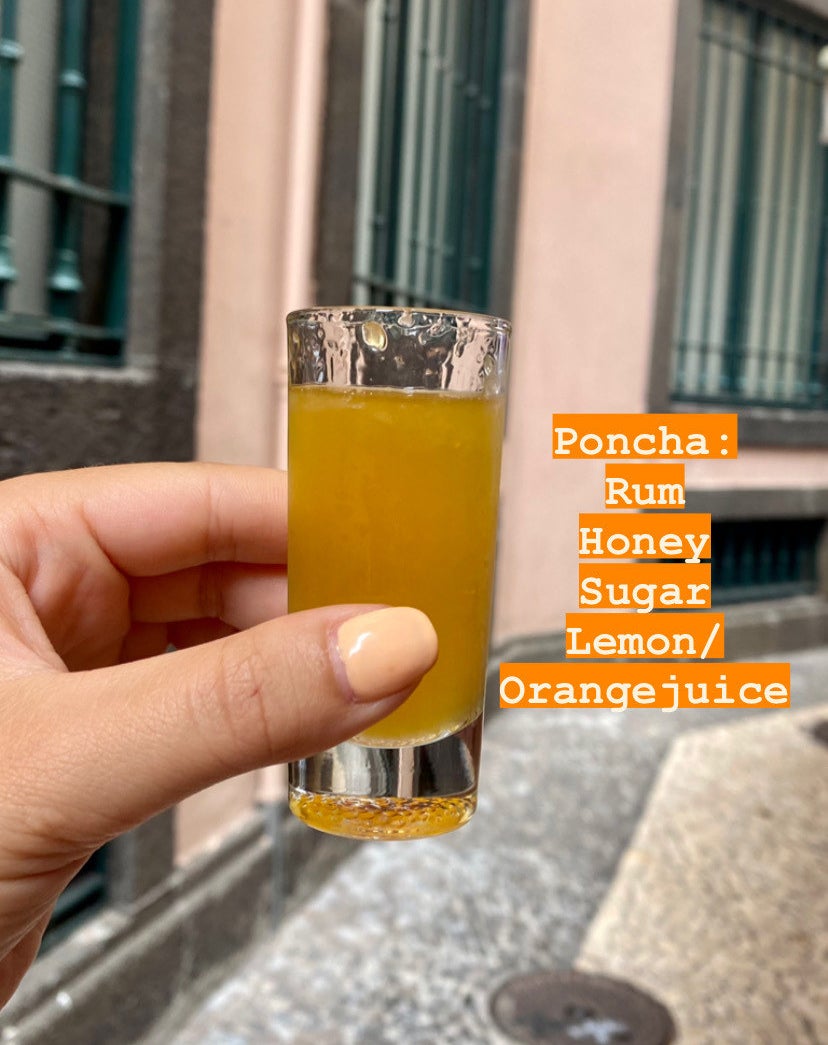 Other honorable mentions for what to do in Madeira: Cristo Rei, Bordal Embroidery Factory, Porto da Cruz Steam Factory, Caniçal village, Mercado dos Lavradores, and Terreiro da Luta (for immaculate views).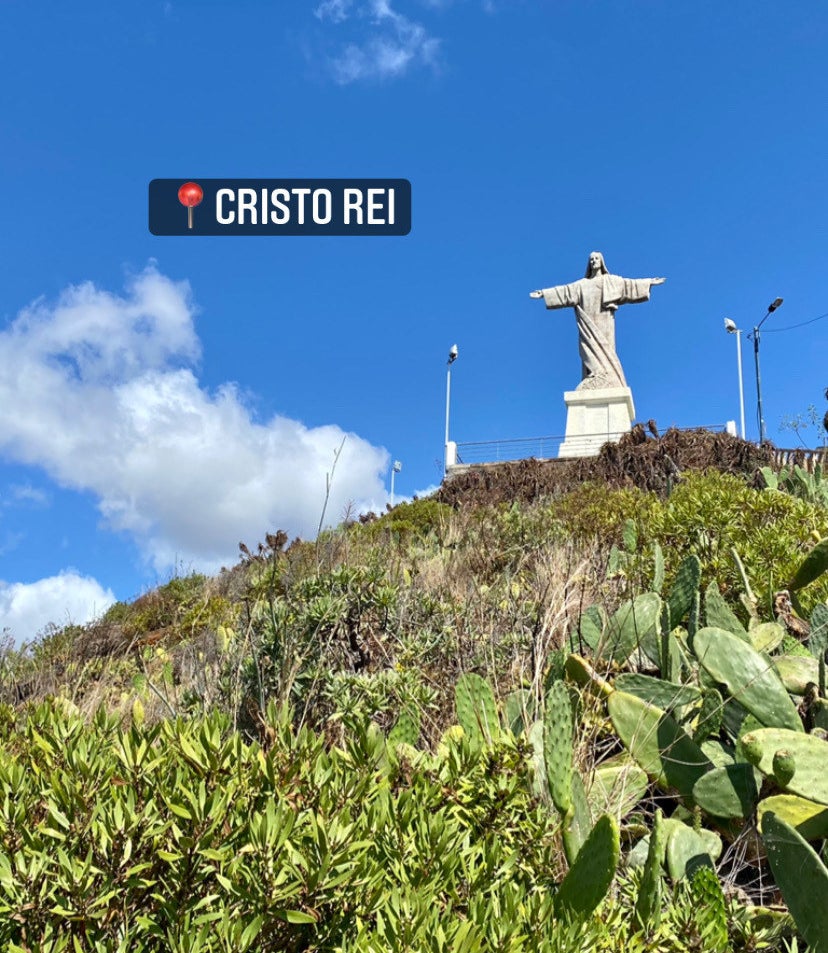 Pencil in a decadent meal at Quinta do Furão which, unfortunately, has ruined my standards for a "quick lunch" going forward. Sip on wine, munch on smoked rainbow trout, and feast on a regional beef skewer (aka espetada) while overlooking a slice of nature that makes my Sweetgreen taste stale.
Grab a quick and delicious lunch (cc: sandwiches) at Cristalina Chique Bar. You'll want to sample the Madeiran specialty of deep sea black scabbardfish whilst here, which comes smushed between two fresh loaves of carb.
Enjoy dinner with a courtyard view and live music at Terreiro Concept. Indecisive souls will struggle to pick just a few things off the menu, so let me make it easier for you: their soup of the day and goat cheese in phyllo pastry to start, grilled tuna belly for the main course, and a smooth poncha cocktail to wash it all down.
Enjoy afternoon tea at Reid's Palace, one of the most historic properties in Madeira and also my new dream home. Black tea, scones, and mini sandwiches are great… but coupled with this view? Have mercy.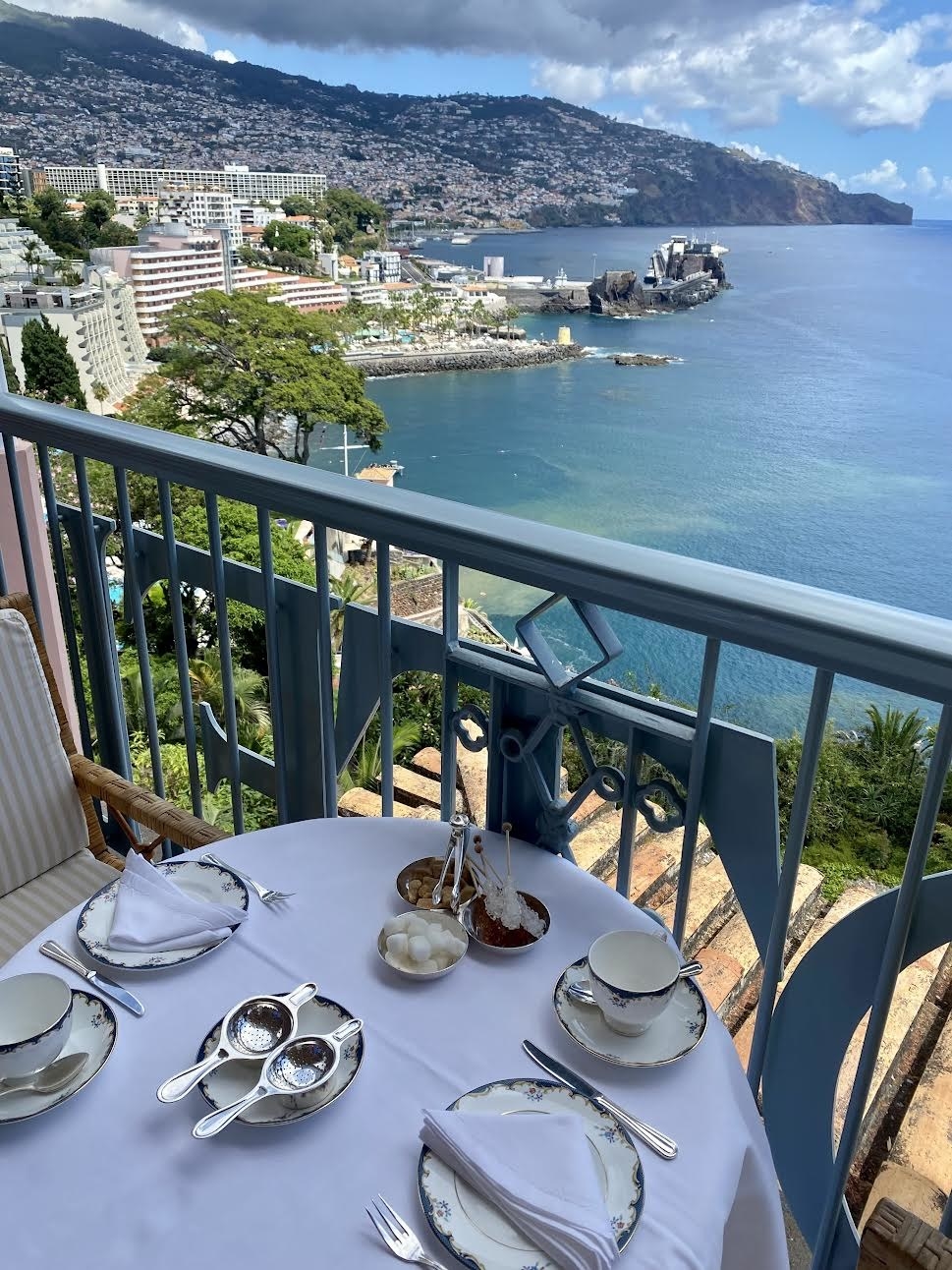 Maktub Pub is a beach-y abode serving up salted cod fish (prepared right in front of your peepers!) and fish tacos. Beach views and an immaculate sunset await, the latter of which I sort of missed due to the consumption of several a passionfruit mojito.
Sit at the Golden Gate Cafe to feel like you've been transported to, hmm, the Tower of Terror lobby in all of its glory before it got spooky. Does that make sense? You'll feel like a regal human being living in the 40s. Grab a drink or a bite to people watch the busy strip.
Get gussied up for a fancy meal at Quinta da Casa Branca, where you'll be eating lamb chops and passionfruit soufflé in an old manor house... which happens to be located smack dab in the middle of a botanical garden.
Refuel with gelato whilst walking the streets of Funchal. This rice and cinnamon flavor is so. damn. good. and if the quality of the 'cream weren't enough to convince you that it's a must-stop, then read my lips: two scoops costs 2 euro.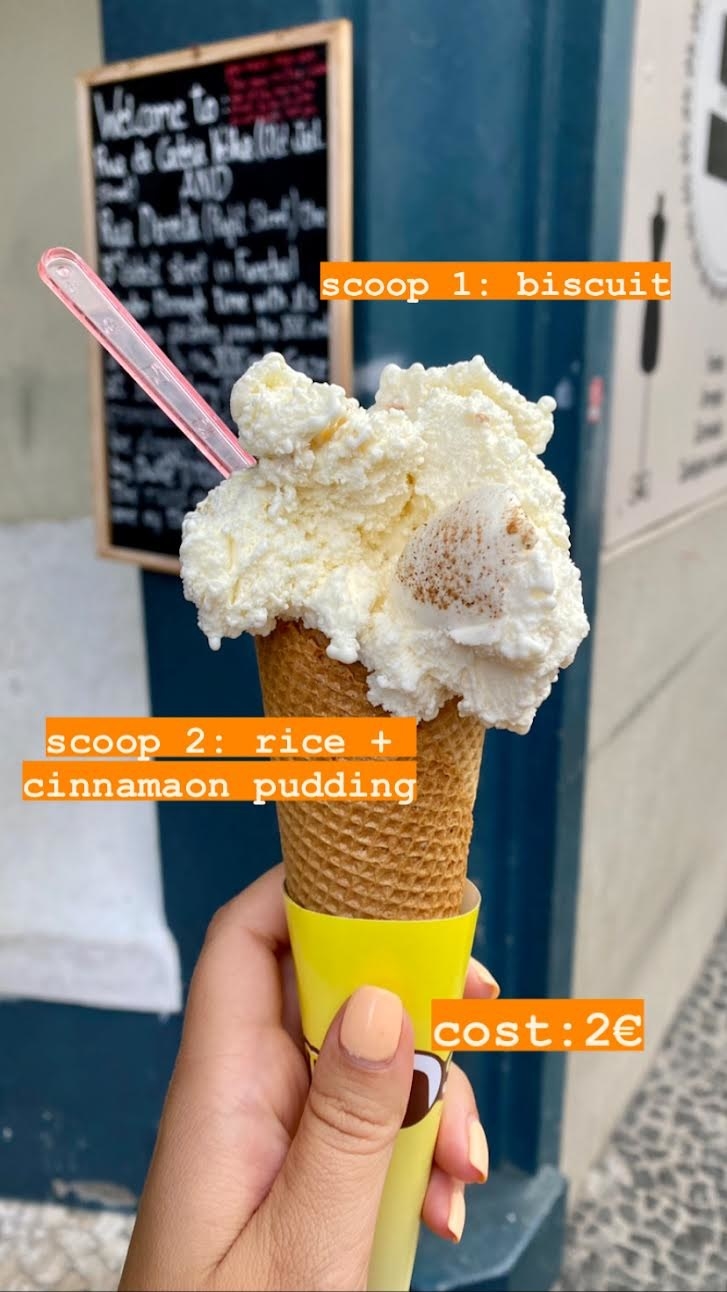 And with that, I bid you adieu via this gorgeous photo — bookmark this so that when the time comes to pack up your wardrobe and and transport to Madeira, Portugal...you'll be ready. Have more suggestions? Drop 'em in the comments below.