The coronavirus pandemic is still impacting travel, and destinations around the world have different COVID-19 restrictions in place. Always check and adhere to local government policies as you're planning any future trips.

Have you ever had the experience of searching for flights and the most affordable options to come up are, uh, airlines you've never heard of? And then you're scared to book said flights because you're not sure if they're legit?
First, an introduction: French Bee is a low-cost, long-haul airline based in Paris's Orly Airport. It flies from major cities in the US and to France, French Polynesia, and Réunion.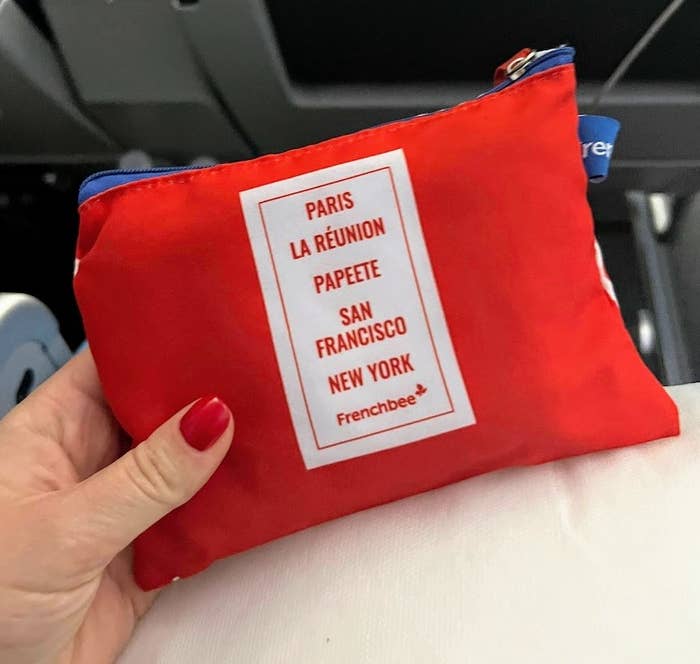 You can choose from a trio of fare options: basic, smart, and premium. I booked a premium rate for one flight and a smart rate for the other — and rest assured that each option is a bang for your buck.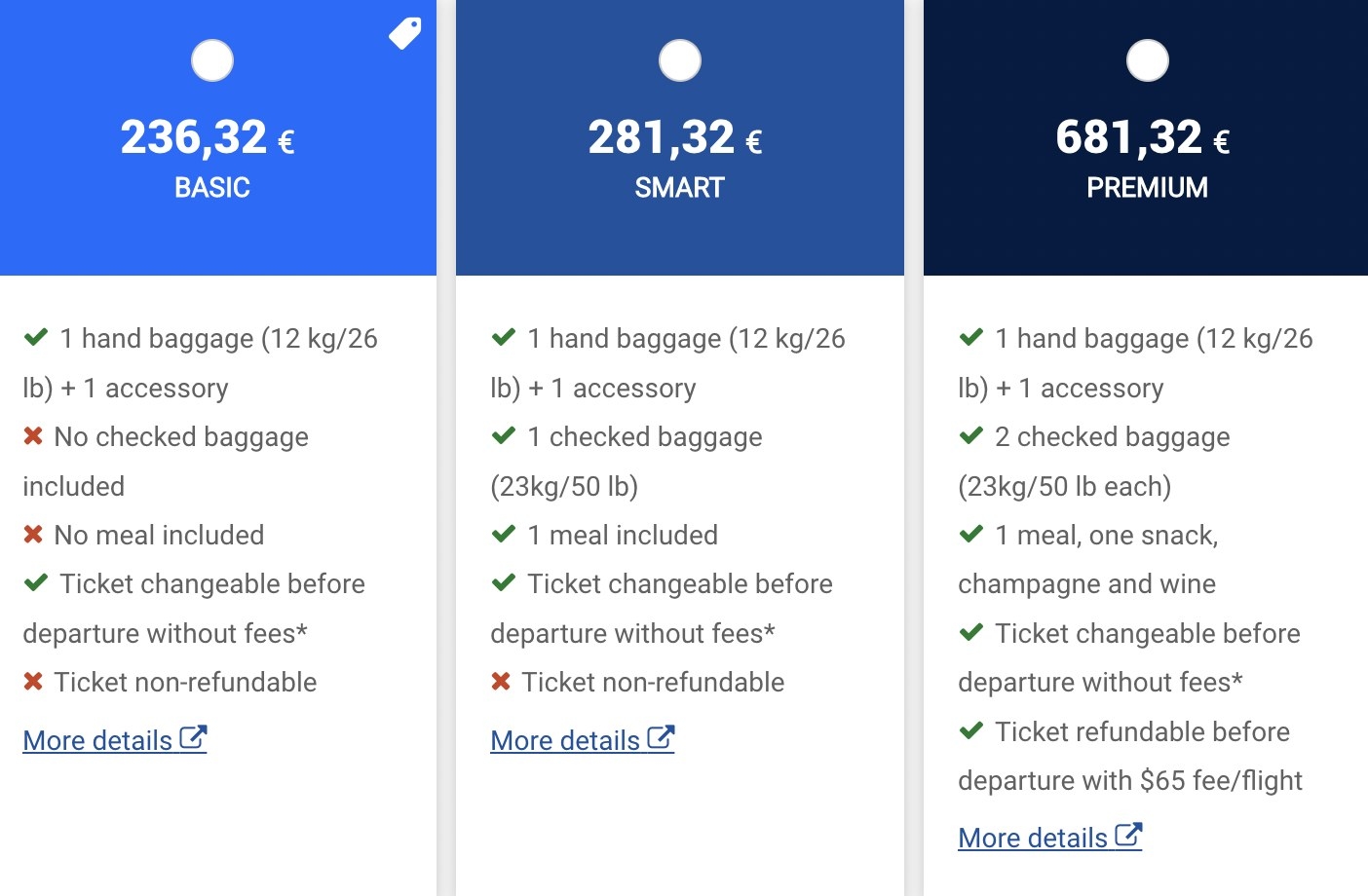 While rates always fluctuate, French Bee fares are consistently competitive — particularly if your dates are flexible and you can book on their website directly.
A carry-on and personal item are included in the price of every French Bee ticket. Even the basic fare. This is a massive distinction from other low-cost airlines.
Let's clink together some champagne glasses in honor of French Bee's premium cabin, which is a budget-friendly way to experience the luxury of business class.
And while the premium cabin is fantastic, their economy seating is also super comfortable! There's genuinely room to breathe, and you're not crammed arm-to-arm against fellow passengers.
Flights to Paris land at Orly Airport. This is *so* much better than landing at Charles de Gaulle Airport, and I mean that with every fiber of my being.
Charles de Gaulle Airport is more centrally located than Orly Airport by about 20 minutes. But have you ever been to CDG? It is crowded. I once waited 40 minutes to get through customs, and it took me another 40 minutes to get a taxi.
So yes, Orly is about 20 minutes farther from the city center — but it's far more relaxing upon arrival (significantly less crowds), and you won't have to wait forever and a day to fetch a cab. Even if you decide not to fly with French Bee, always travel through Orly. OK? OK.
Flights tend to depart later in the day, which is great because a) there's less traffic at the airport, b) you're more likely to get a full night of rest, and c) you have more time at your destination.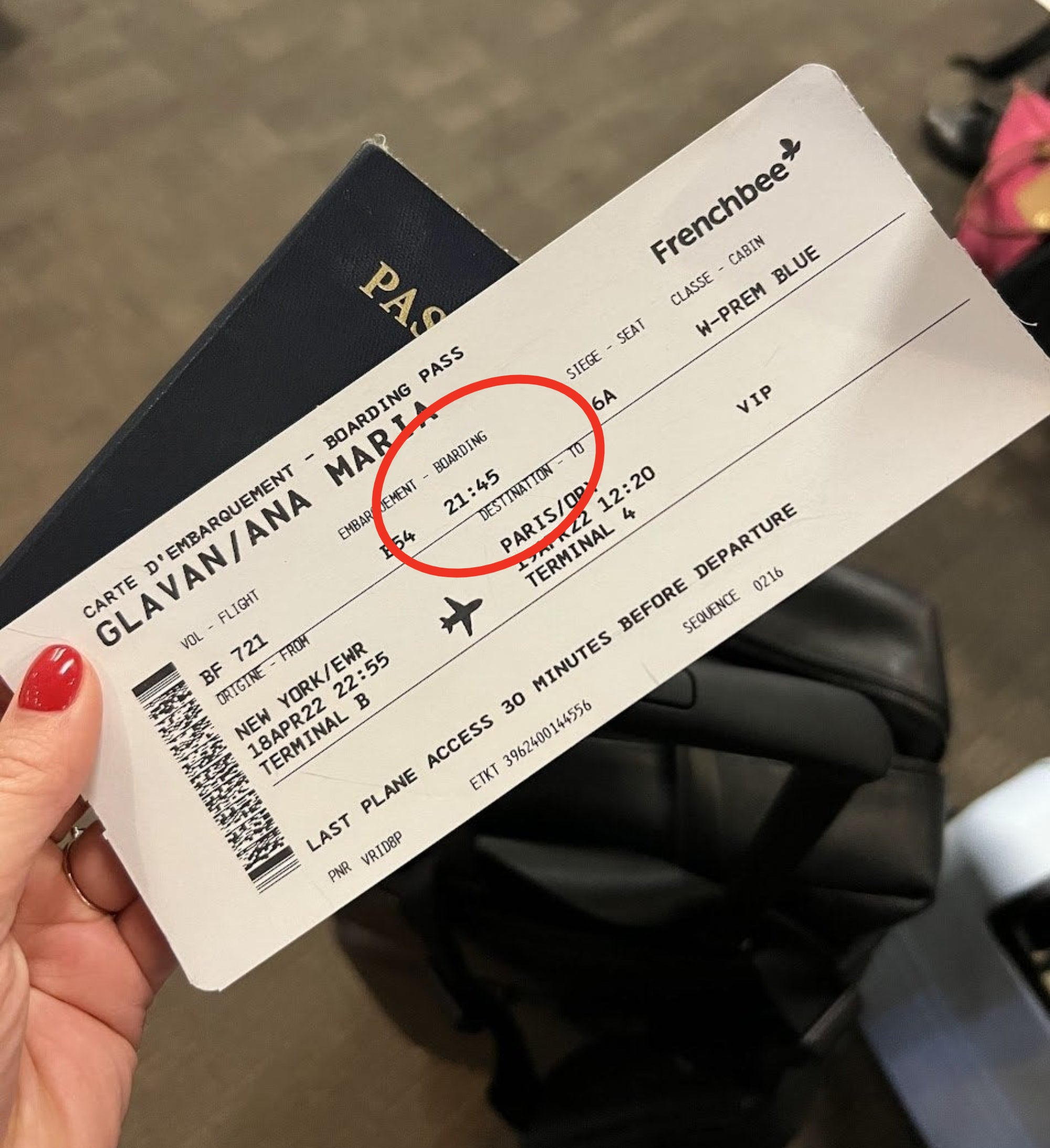 The food is good! No soggy pasta here.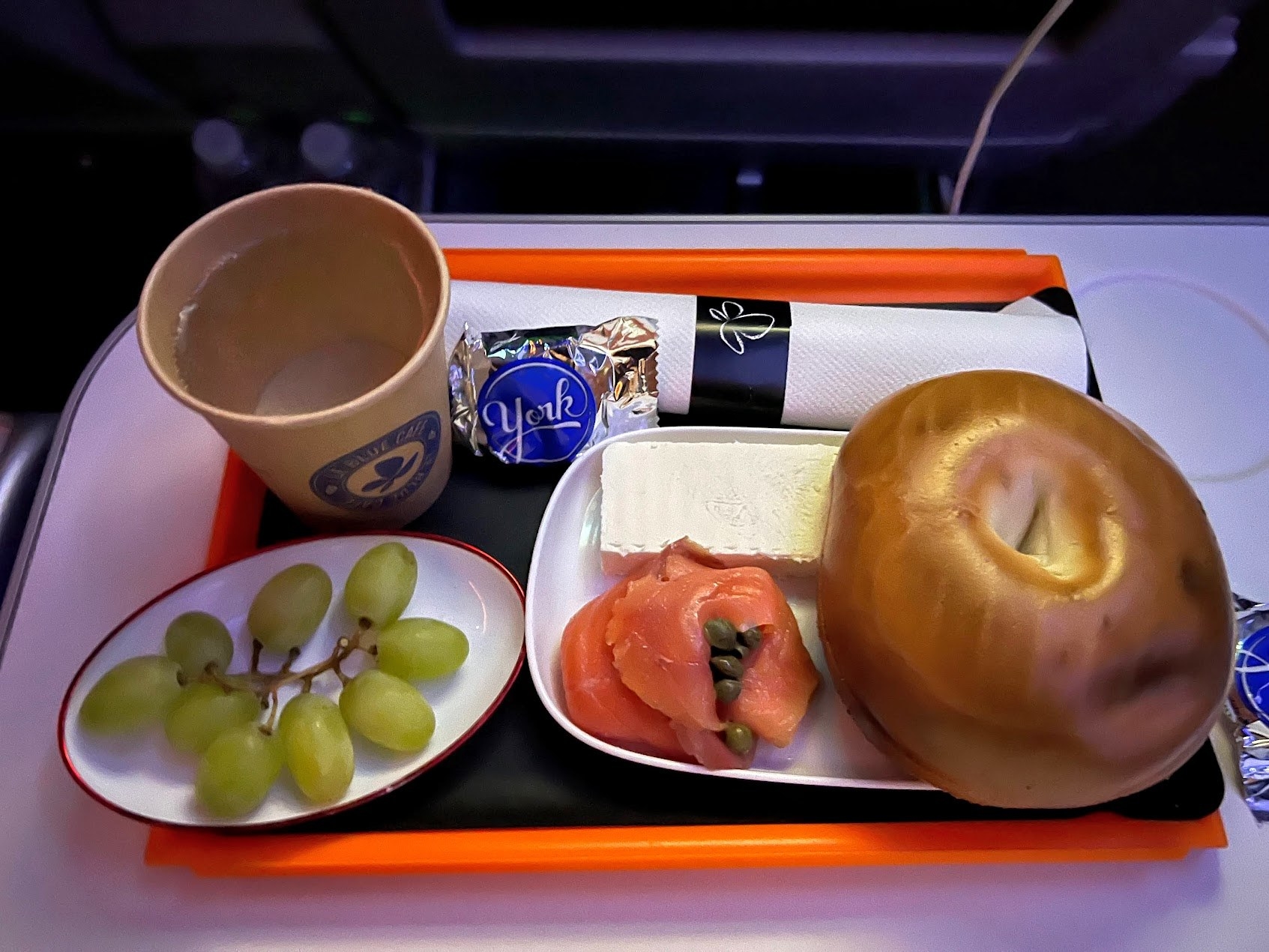 The in-flight entertainment is great too. (This is an important distinction from other low-cost airlines, many of which don't have back-of-seat screens at all.)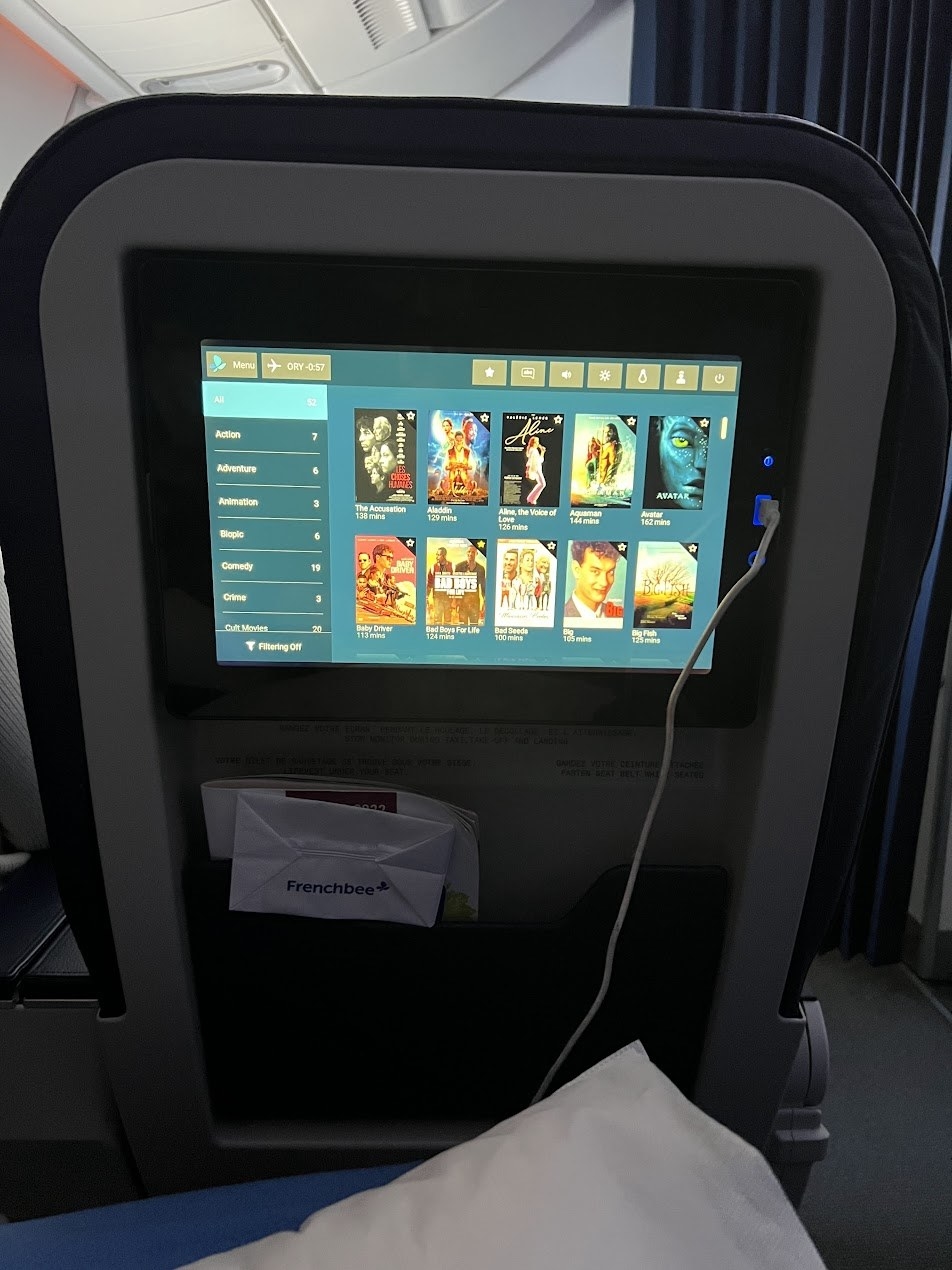 You can even watch a livestream of your flight! Observe our landing in Newark below.
And if all of the above wasn't enough — the planes look and feel clean thanks to better air quality, less harsh lighting, and elevated design.
Final verdict: French Bee is legit. I strongly recommend looking into the airline if you want affordable fares — but don't want to compromise comfort or be nickel and dimed for literally everything.