To start off, several elements from the original Hans Christian Anderson version were incorporated into the movie. These include:
1.
Ariel being the youngest of many sisters.
2.
The secret white marble statue.
3.
The polypi along the entrance to Ursula's cave.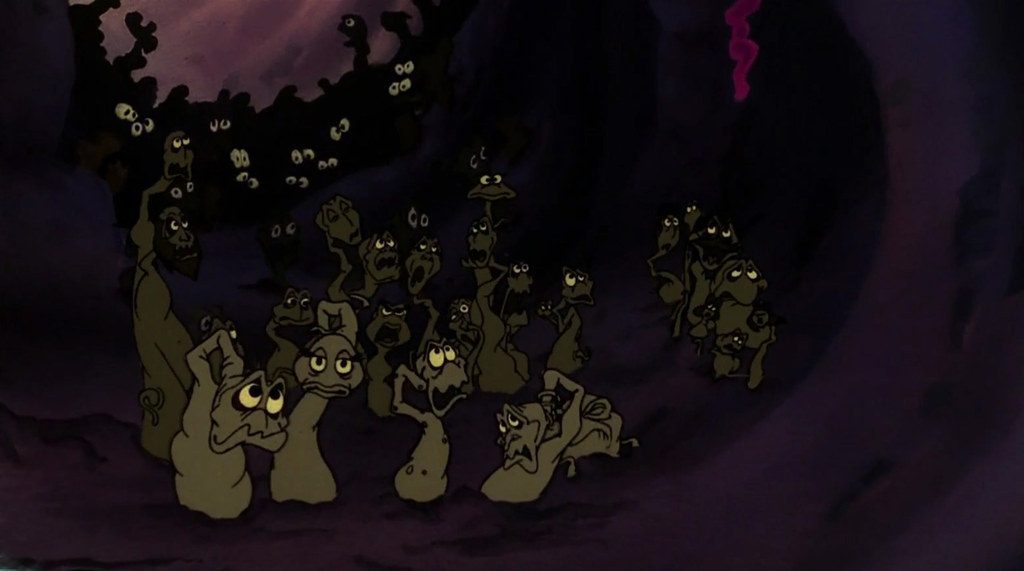 4.
Ariel asking what she will have left without her voice and the sea-witch's response.
5.
Scheduling conflicts with "Star Trek: The Next Generation" (1987) forced Patrick Stewart to turn down the role of King Triton.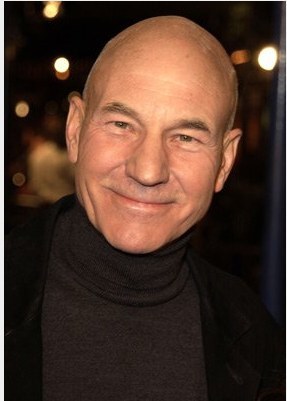 6.
Jodi Benson sang 'Part of Your World' in the dark to get that 'under the sea' feeling.
7.
This was Ben Wright's last film.
When he got the part of Grimsby, Prince Eric's butler, Disney folks had no idea that he had been the voice of Roger in "101 Dalmatians" (1961). He had to tell them.
9.
Originally, Sebastian was to have an English accent.
It was Howard Ashman who suggested he be Jamaican. This opened the door to different numbers like "Under the Sea." This opened the door to different numbers like "Under the Sea."
10.
When Ursula first shows Ariel the contract, it quickly scrolls through the body of the text.
11.
Ariel's lip lines were created with hand-inking.
12.
When Ariel is singing "Part of Your World," there is a bust of Abraham Lincoln.
13.
Ariel's treasure cave includes the painting "Magdalene With the Smoking Flame" by 17th-century artist Georges de La Tour.
14.
In the opening scene when King Triton arrives at the arena, you can briefly see Mickey Mouse, Goofy, Donald Duck and Kermit the Frog in the crowd of sea-people as mermen when he passes over them.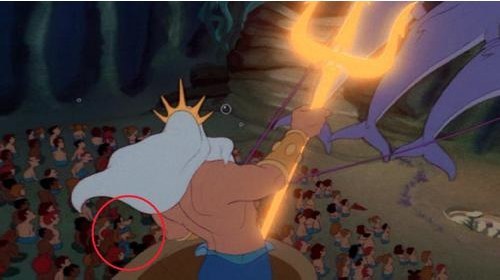 15.
The directors insisted that every one of the millions of bubbles should be hand-drawn, not Xeroxed.
The sheer manpower for such an effort required Disney to have Pacific Rim Productions, a China-based firm with production facilities in Beijing, draw them. It's estimated that over a million bubbles were drawn for this film.
16.
Some versions of the videotape had the likeness of a penis on the cover. It's the highest tower in the middle of the castle in the background.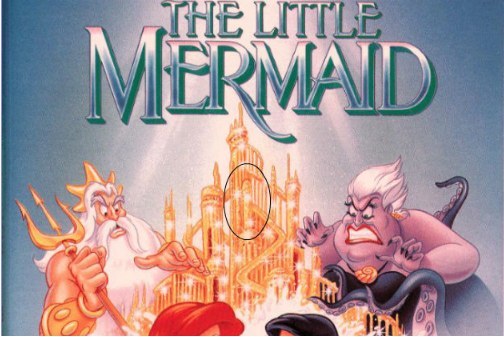 17.
This was the last Disney animated feature to use hand-painted cels and analog camera and film work.
1,000 different colors were used on 1,100 backgrounds and over one million drawings were done.
18.
This film was the most effects animation heavy Disney animated feature since Fantasia.
The two-minute storm sequence alone took 10 special effects animators over a year to finish.
19.
This was the first Disney film to receive an Academy Award since Bedknobs and Broomsticks, though other films had been nominated.
20.
There are several shots of Ariel, sitting on a rock, in a pose like the "Little Mermaid" statue that sits in Copenhagen harbor.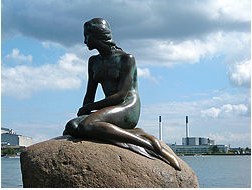 21.
Ariel was quite deliberately made a redhead to distinguish her from Daryl Hannah's character in Splash.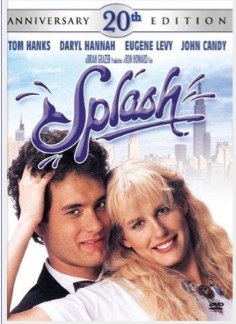 22.
"Part of Your World" was nearly cut by Jeffery Katzenberg.
He felt that it was "boring", as well as being too far over the heads of the children. At a test screening, children were restless during the song which did not have finished animation.
24.
Before recording "Poor Unfortunate Souls", Pat Carroll asked Howard Ashman to sing the song one more time to get it right.
25.
The animators created the character of Ursula for Bea Arthur, who declined as she was occupied with The Golden Girls.
After Bea Arthur turned down the chance to voice Ursula, Nancy Marchand, Nancy Wilson, Roseanne Barr, Charlotte Rae and Elaine Stritch were all then considered. Elaine Stritch was later cast but her style clashed with that of lyricist Howard Ashman so Pat Carroll got the part.v
26.
While writing "Part of Your World", Alan Menken and Howard Ashman discovered that the song shared contextual and rhythmic similarities between "Somewhere That's Green"; a song from their earlier musical, Little Shop of Horrors.
27.
Ariel's body type and personality were based on Alyssa Milano.
...while her hair was based on footage of astronaut Sally Ride weightless.
28.
The film's Oscar wins (Best Original Song and Best Original Score) were repeated for the next four Disney films - Beauty and the Beast, Aladdin, The Lion King and Pocahontas.
29.
This is the first Disney fairy tale since Sleeping Beauty.
30.
Ariel's rendition of "Part of Your World" set a trend for later Disney animated musicals where the protagonist would vocalize his or her desires early in the film in song.
You can see this in "Belle" in Beauty and the Beast, "One Jump Ahead" in Aladdin and "Just Around the Riverbend" in Pocahontas.
31.
It's possible that Prince Eric is related to Prince Phillip and Princess Aurora from Sleeping Beauty.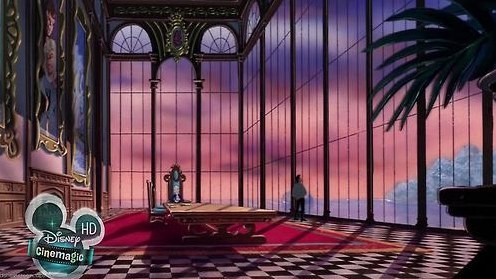 32.
Christopher Daniel Barnes was 16-years-old when he recorded his voice for Prince Eric.
The producers thought felt his voice sounded older than he really was.
33.
When The Little Mermaid earned four Golden Globe nominations in 1990, it became the first animated feature to be nominated for a Best Picture Golden Globe Award, of any genre.
When The Little Mermaid earned four Golden Globe nominations in 1990, it not became the first full-length animated feature film to be nominated for the Golden Globe Award for Best Motion Picture - Musical or Comedy, but the first animated feature to be nominated for a Best Picture Golden Globe Award, of any genre. Even though it did not win, Disney's Beauty and the Beast became the first animated feature film to win the Golden Globe Award for Best Motion Picture (Musical or Comedy), two years later.
What else have you found?
This post was created by a member of BuzzFeed Community, where anyone can post awesome lists and creations.
Learn more
or
post your buzz!