Taylor Swift's 2008 Style: Trends That Should Make A Comeback ASAP
From chunky belts to cowboy boots to plenty of sparkly dresses.
With "Fearless (Taylor's Version)" out for the world to hear (finally!) I've happily been transported back to '08.
I know we're all into the '90s throwbacks rn, but I'm here to make the case that Taylor's 2008 style staples (floaty dresses really) should be trending right now.
1.
I can totally see an Instagram girl pairing this little slip dress with an oversized blazer.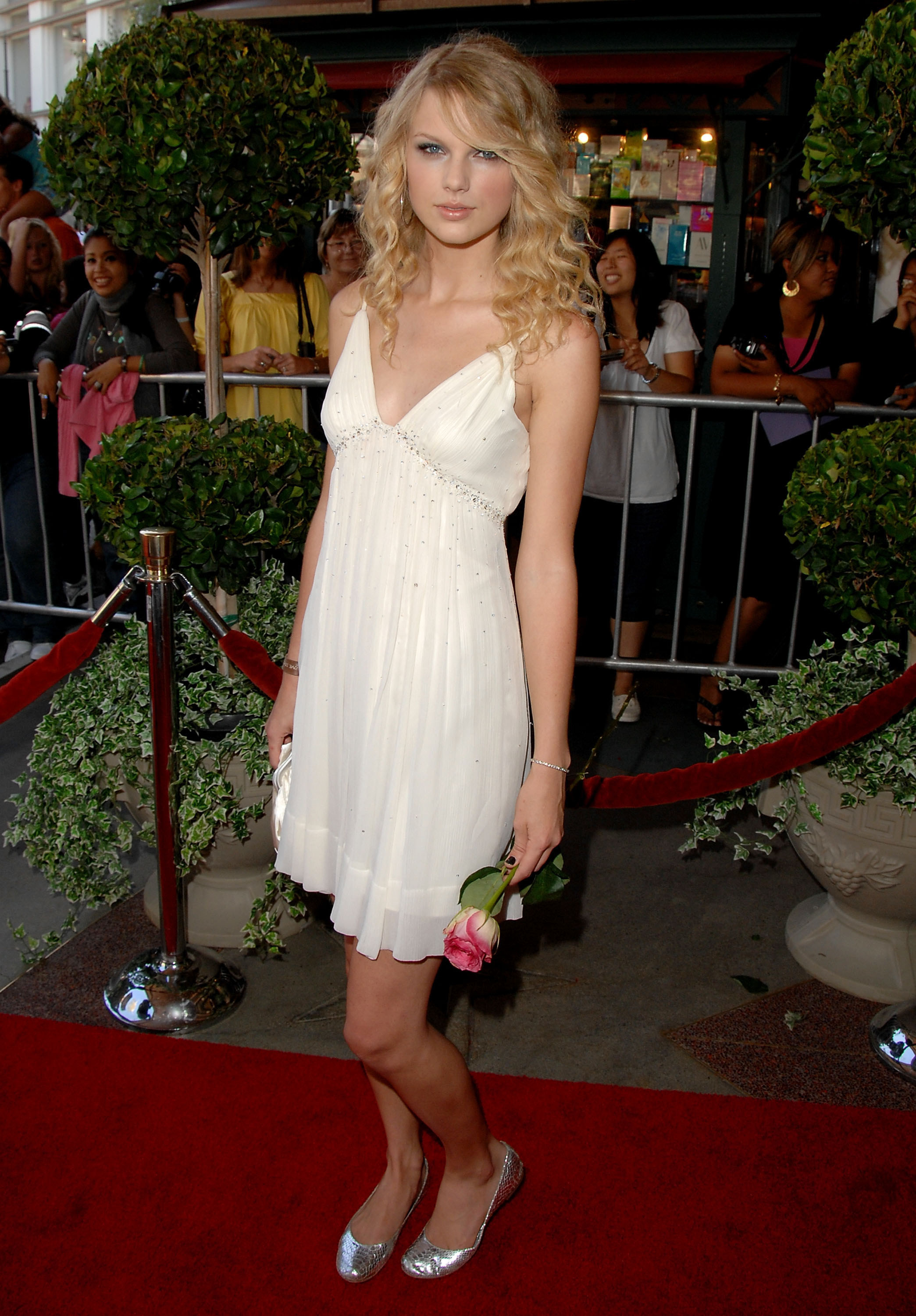 2.
The same goes for this glitter-shot slip. The lingerie-inspired style is so fun and feminine and deserves a chance to shine nowadays.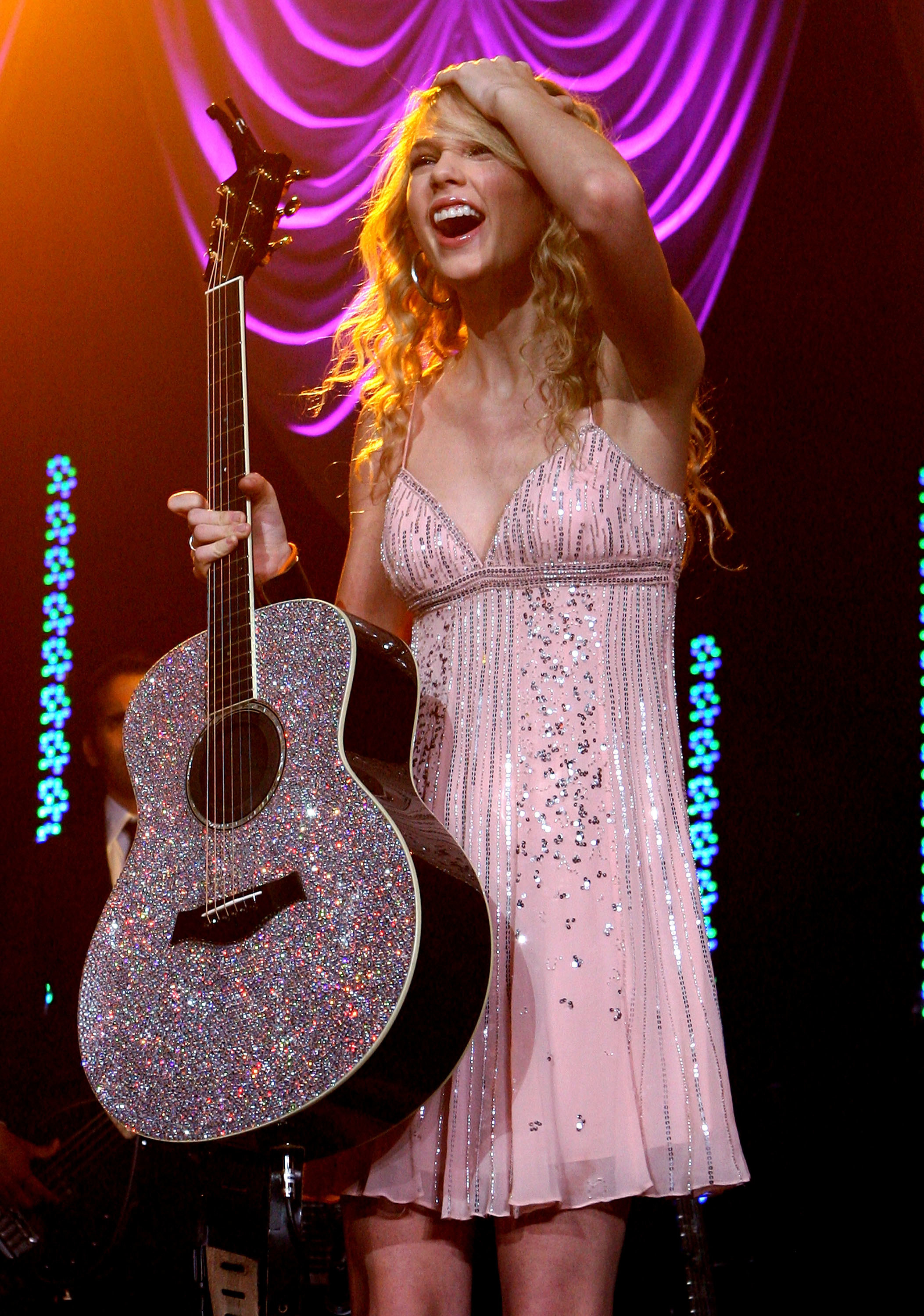 3.
Sweet! Ruffled! One-shouldered! The delicate statement earrings! It's a win all around. Style this top with a pair of high-waisted jeans and booties and yeah, you're set.
4.
The silhouette was a Swift performance staple back in '08. I truly think it's cute and should make a comeback based on the fact that it's a) sparkly b) comfortable and c) easy to wear yet a statement look all in one.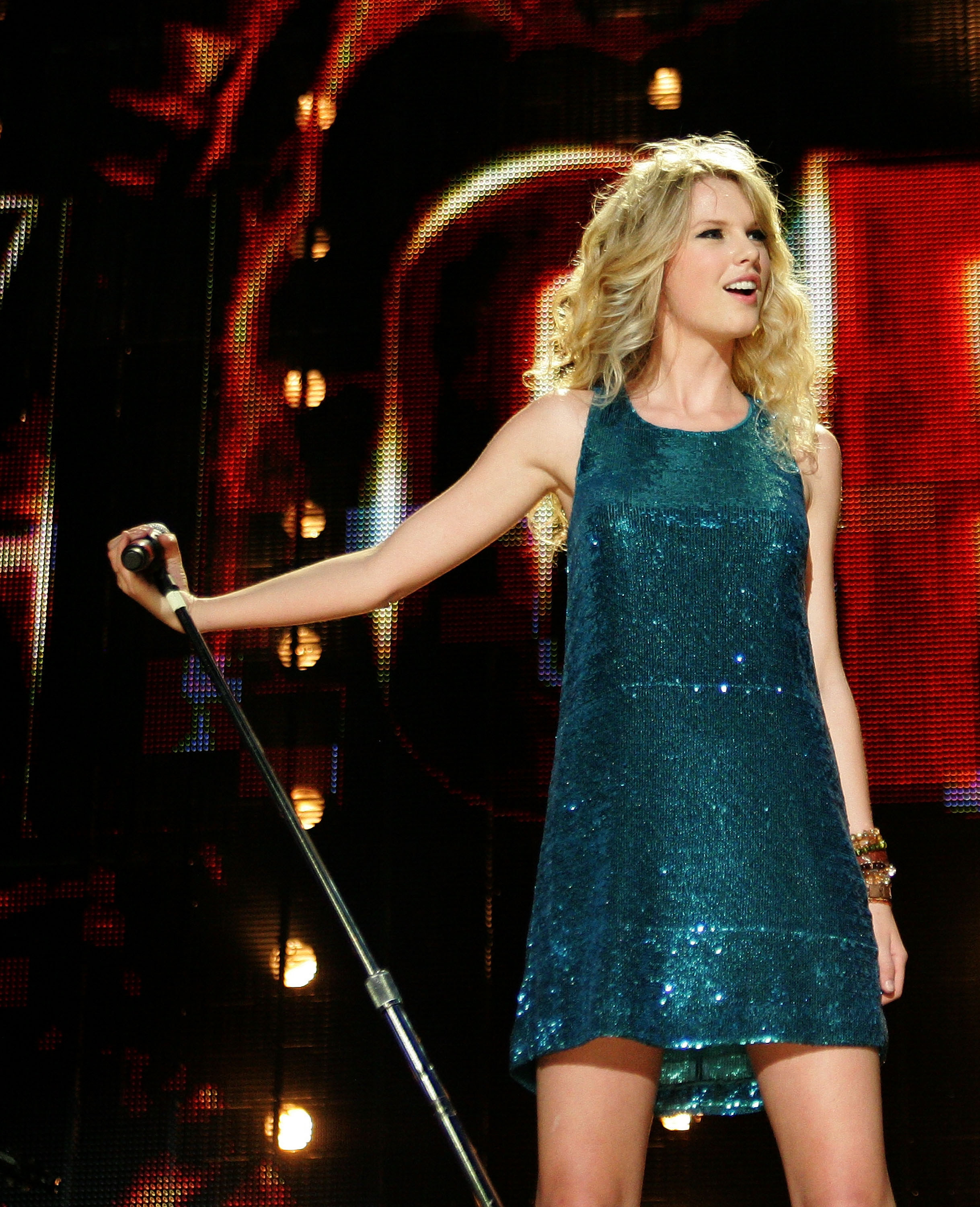 5.
A keyhole neckline? The shift style silhouette? Sign me the heck up for this little black dress.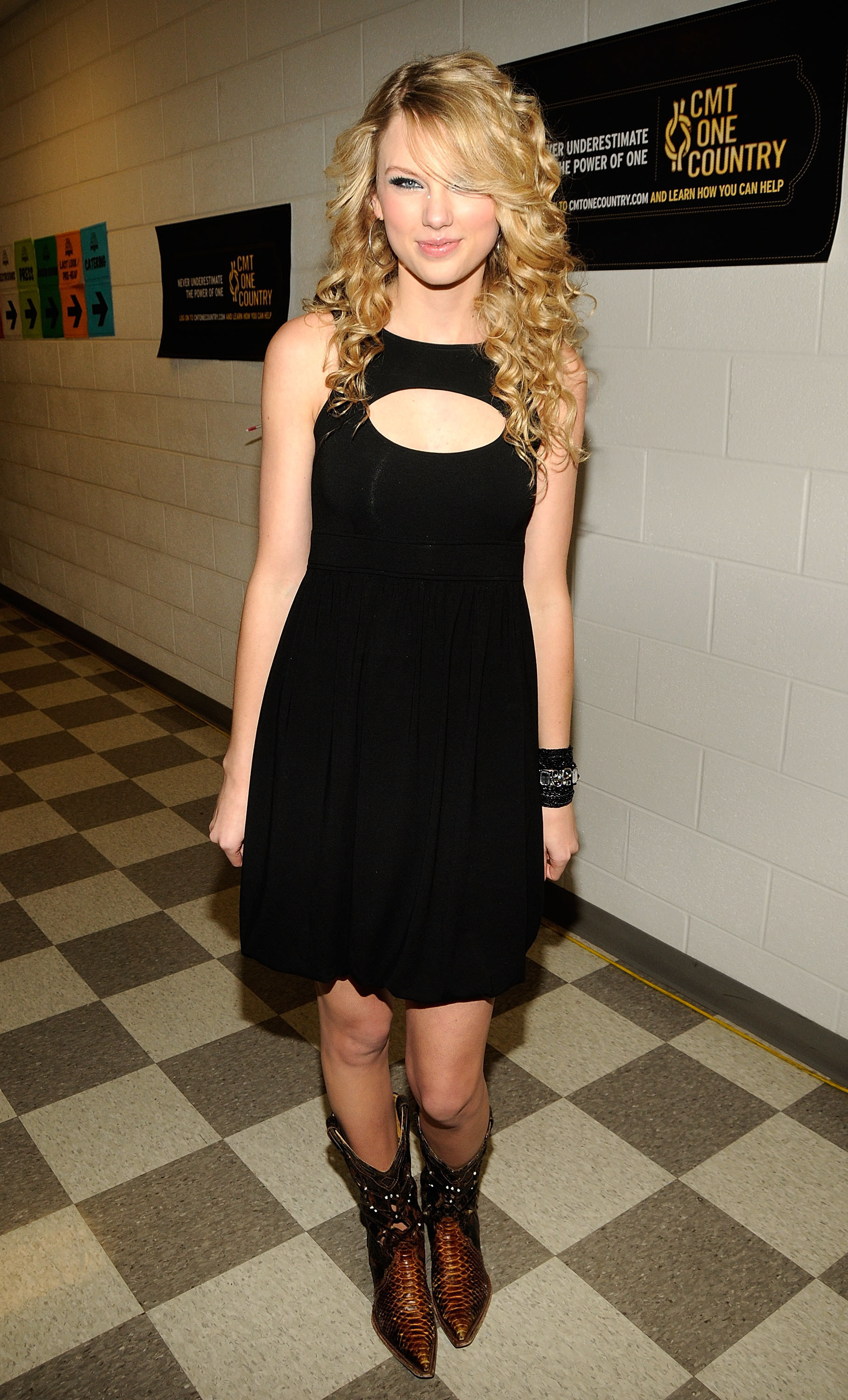 6.
This look works if you're attending a wedding or a bridal shower. It has the potential to be great.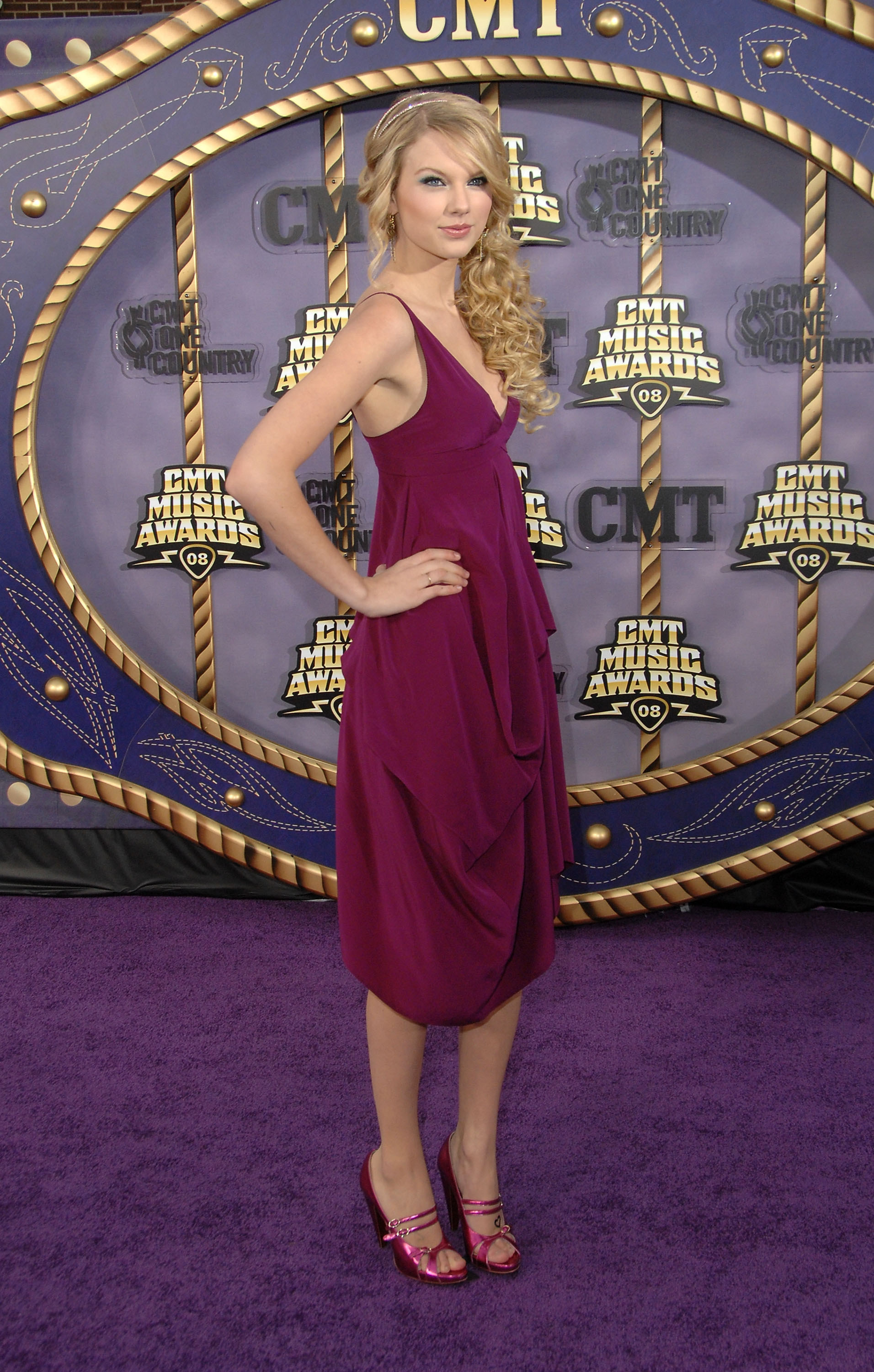 7.
Sweet and sassy with a statement necklace, cuff, and silver heels? Yes, please. This look is iconic in Swift history (Joe Jonas, anyone?). Yet I'm letting you know it also works nowadays in a nostalgic sort of way.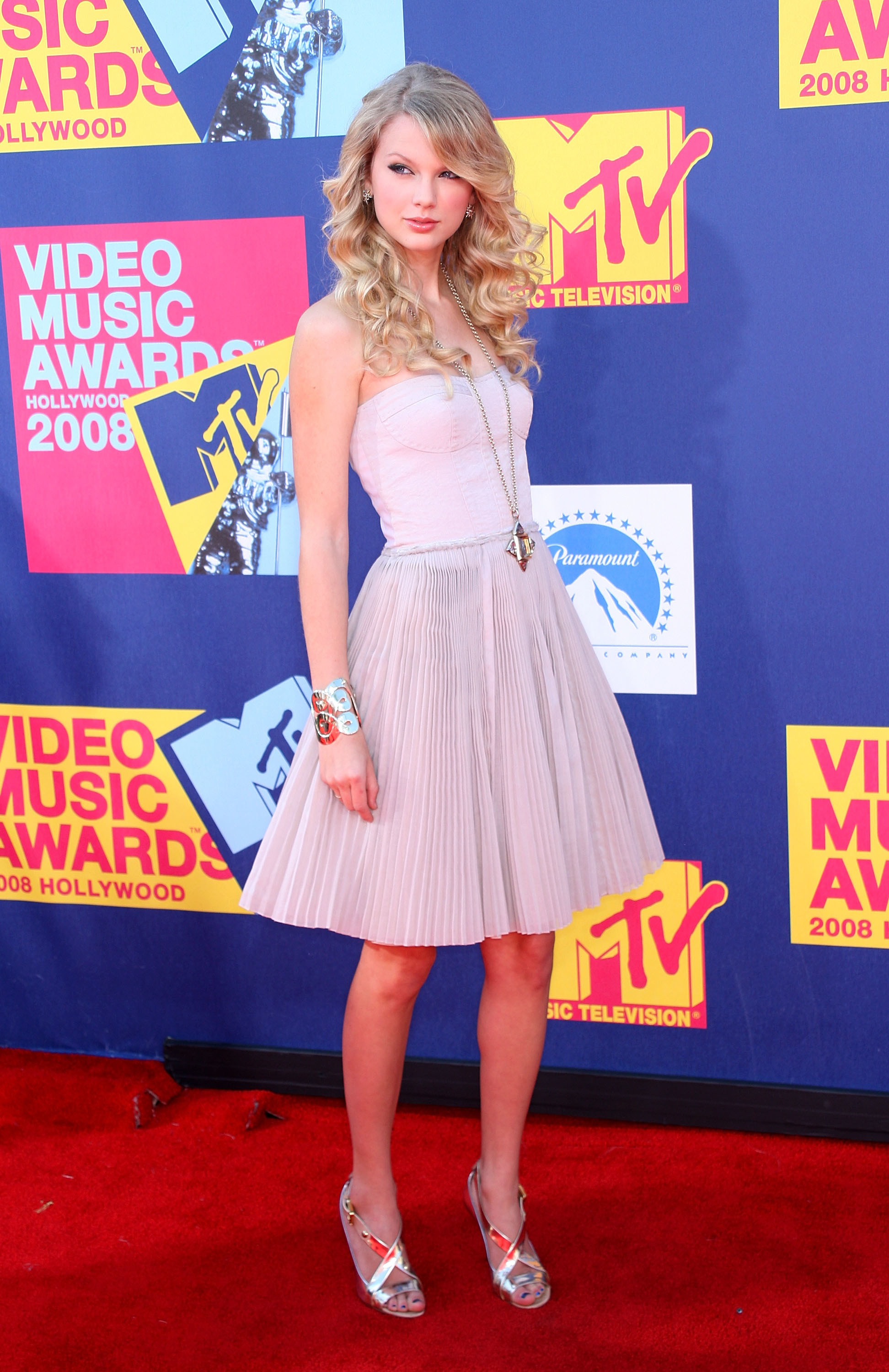 8.
This gorgeous dress should definitely be your wedding dress inspiration. If you're, you know, into beautiful things.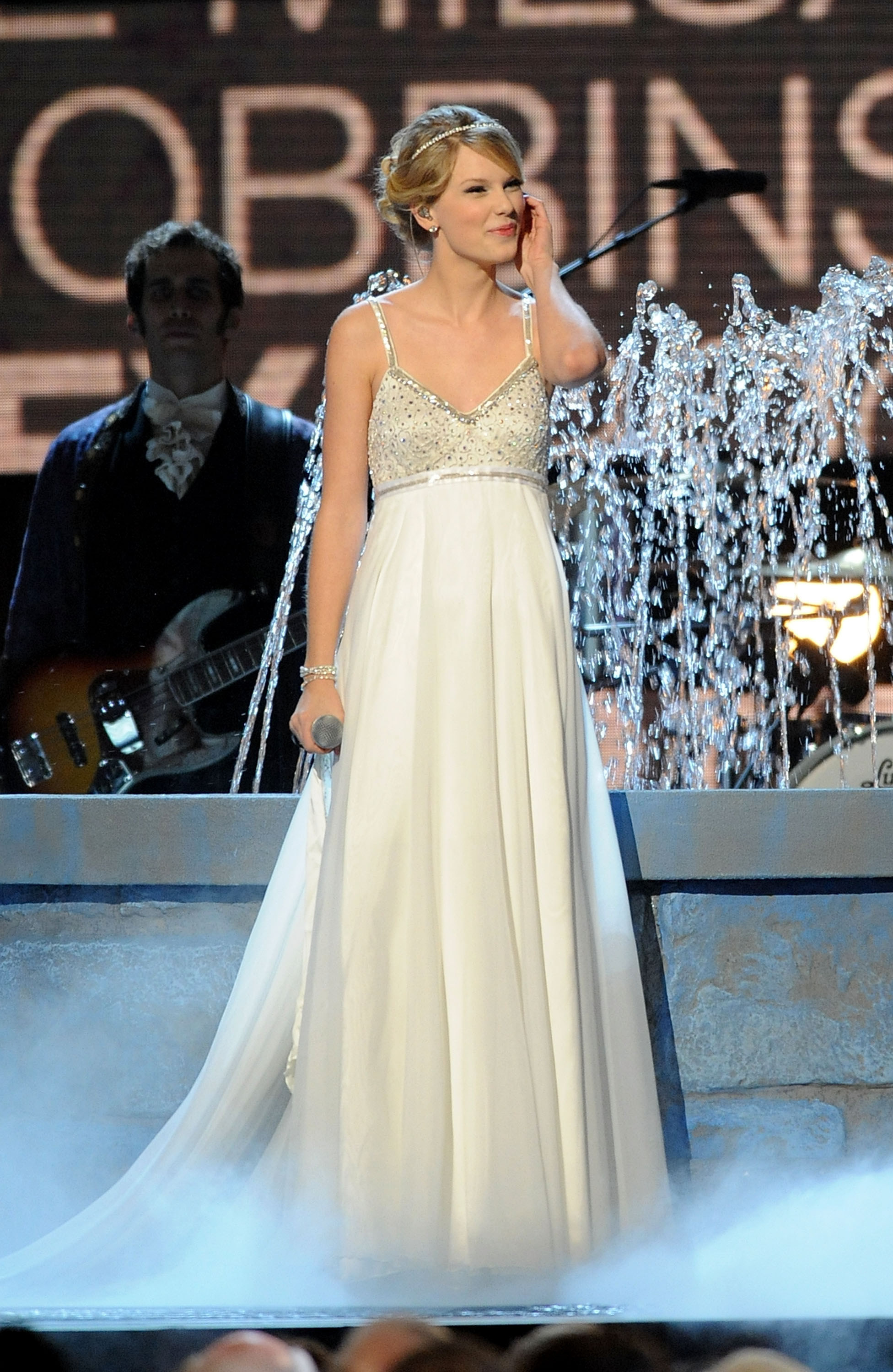 9.
Speaking of wedding chic! Swift inadvertently provided a lot of inspiration for brides-to-be and this look at the AMAs proves my point again and again.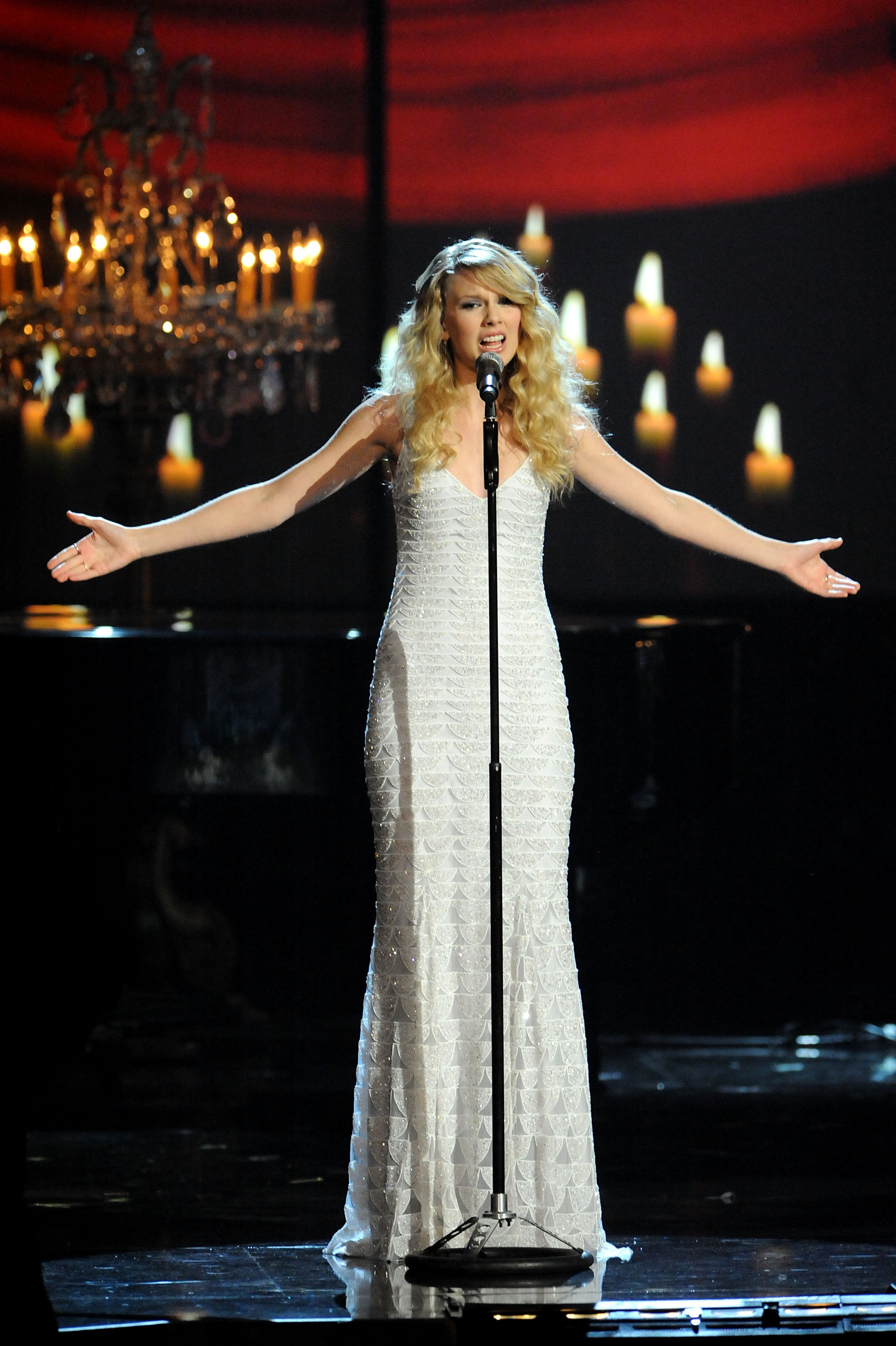 10.
Then there's the iconic fluffy skirt, turtleneck & patterned tights look that in my opinion should be a winter-style mainstay because it's funky and fresh and unexpected.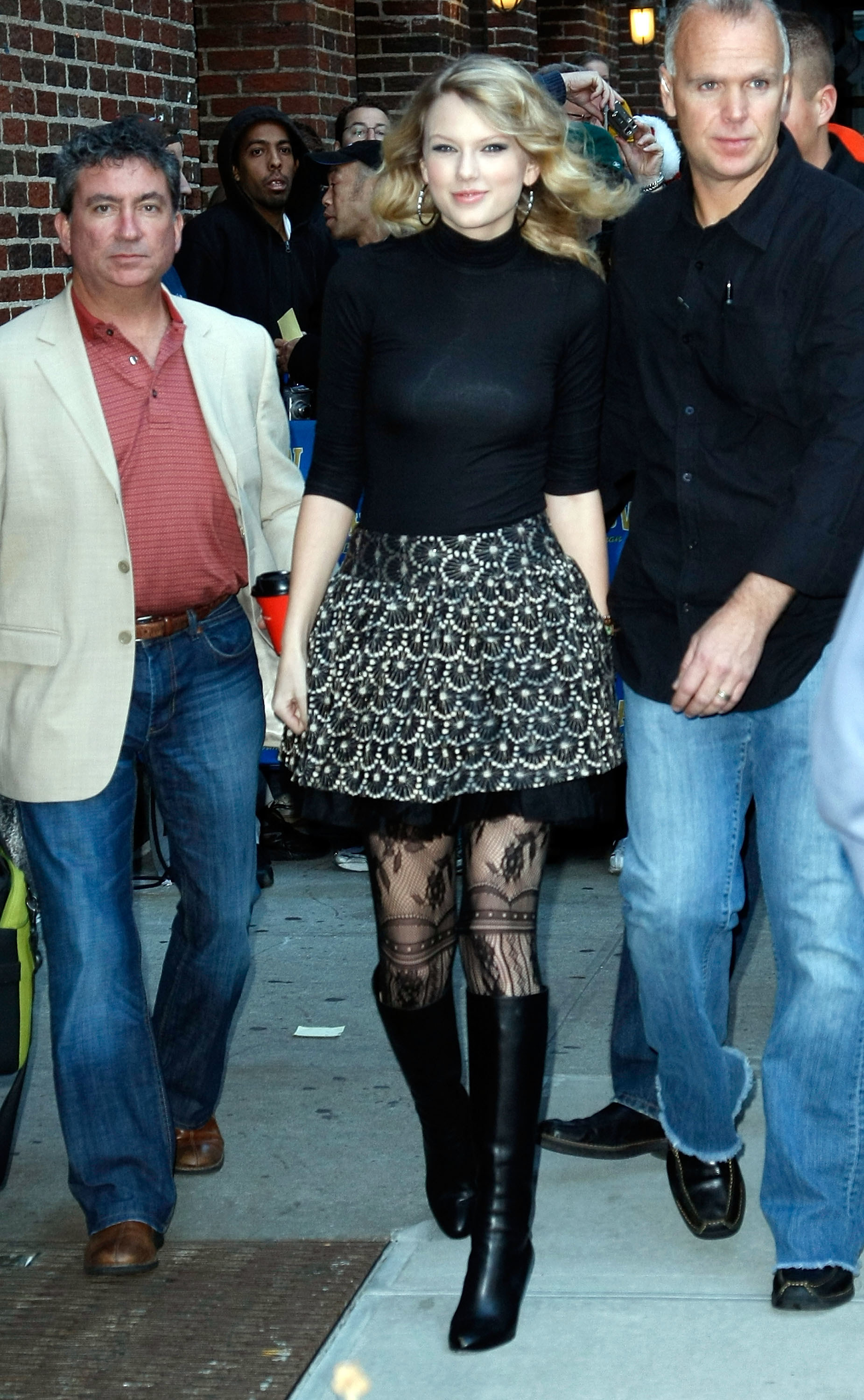 11.
I'm all for this style making a comeback. It's nostalgic, vintage-inspired, and quirky.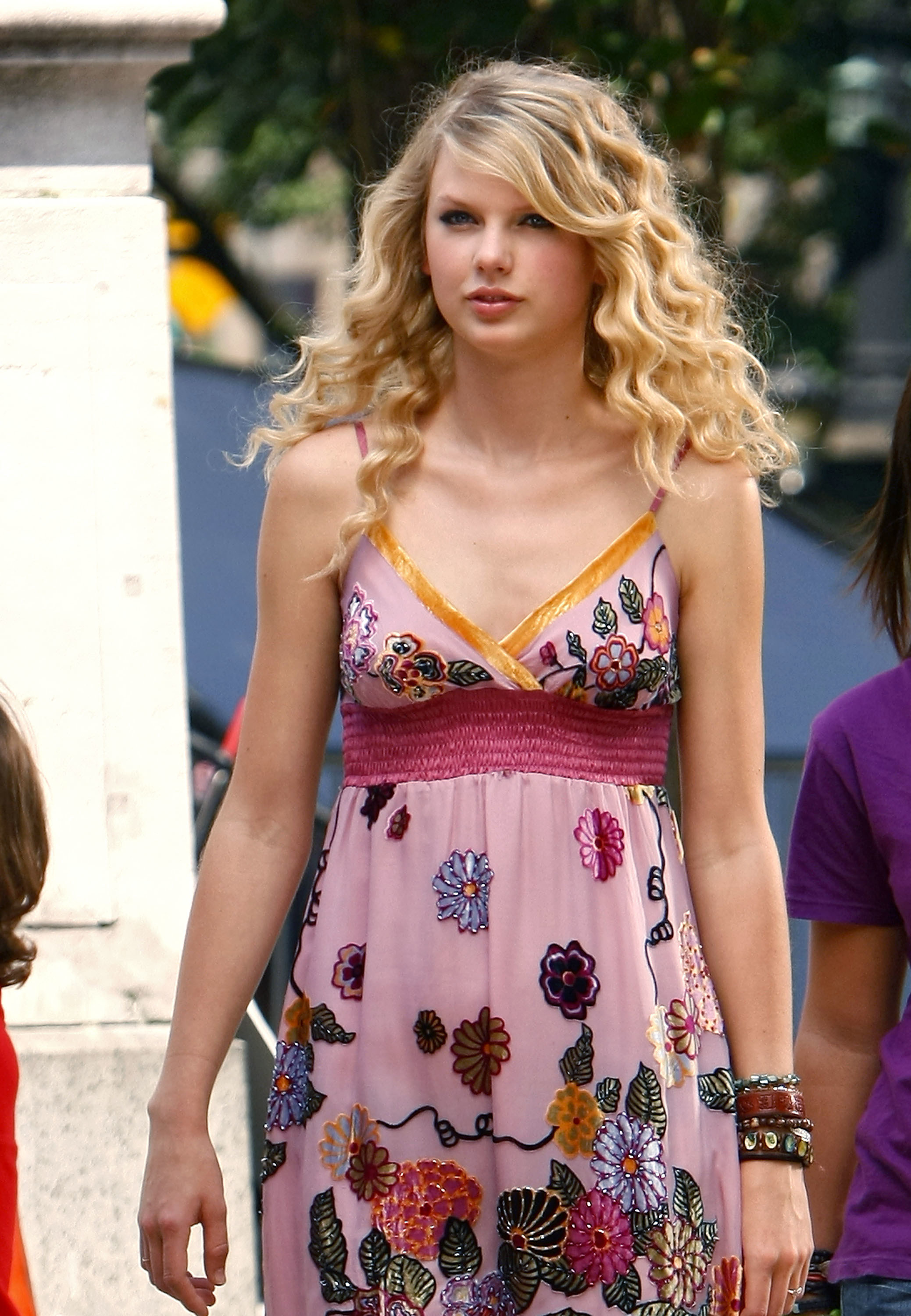 12.
Jeans were not a big thing for Swift back in '08 and yet, the few times she wore them to an event (like this MTV visit) she got them right. I'm not going to speak for the long sparkly layered top, but these grey-washed jeans are pretty cool.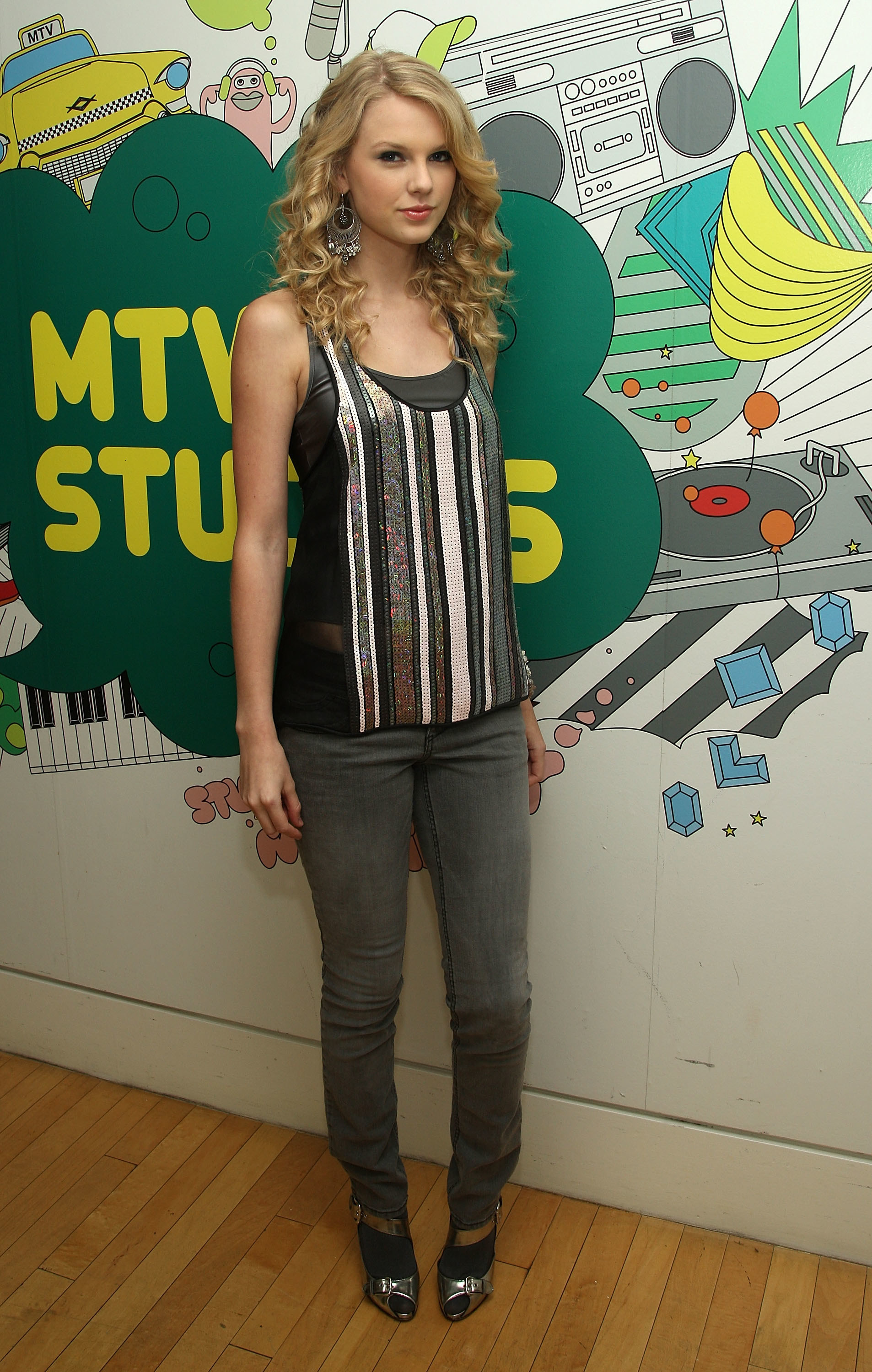 13.
Excuse the slightly odd picture, but is this not cottage-core?!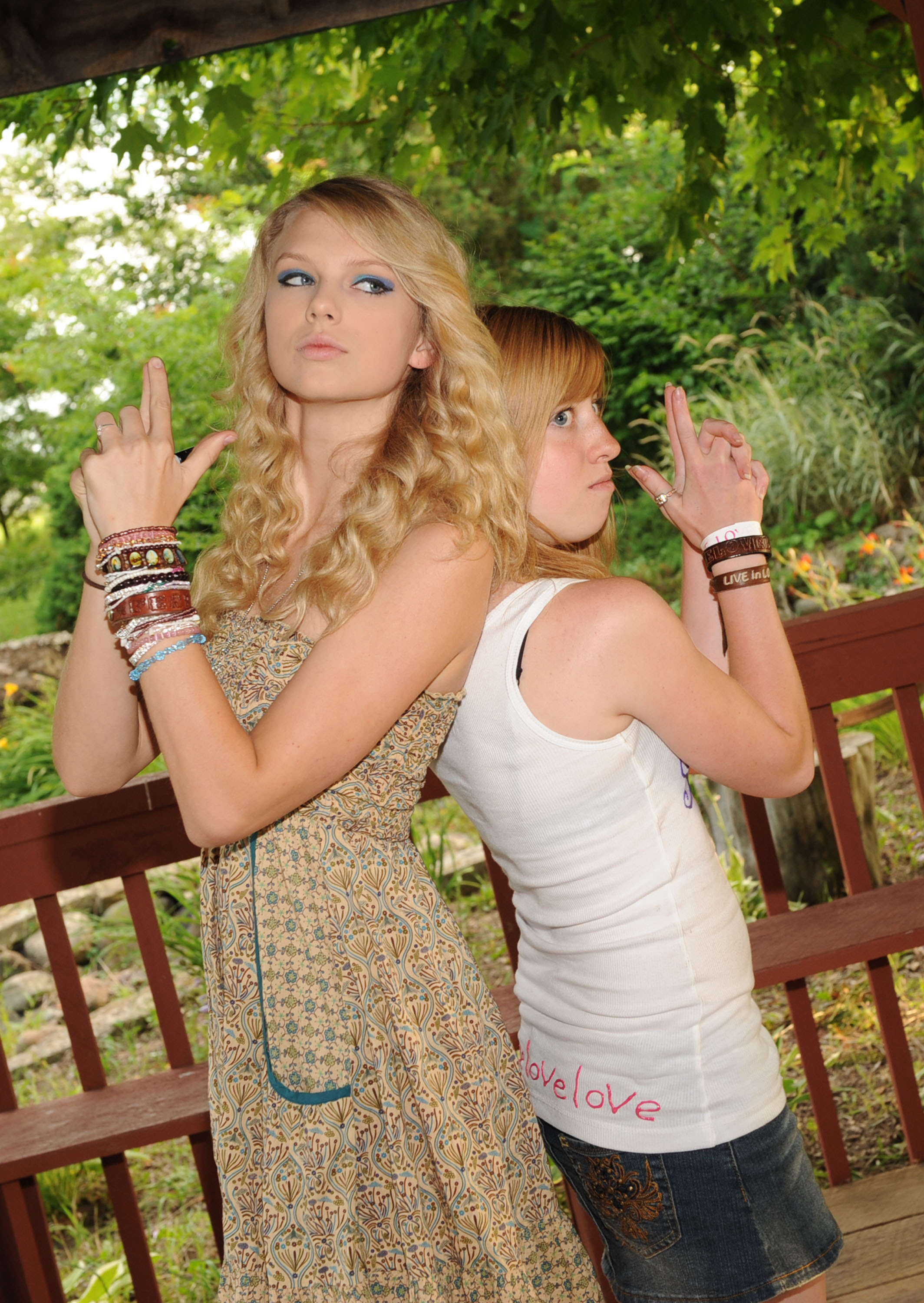 14.
It's office party sleek. This LBD is a powerhouse look you'll want to pull out for your next work-related Christmas gathering.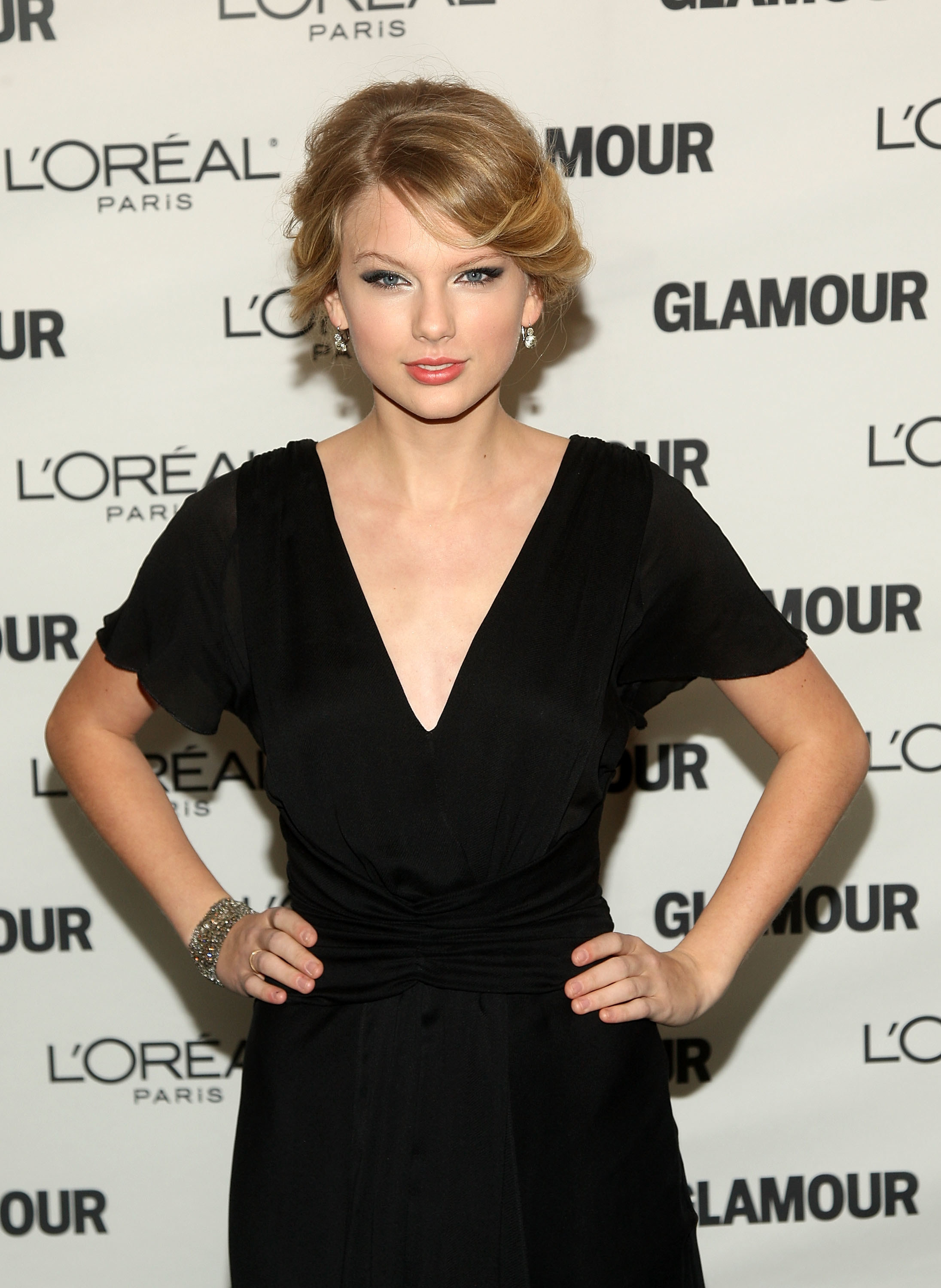 15.
Florals for Spring. You know the line but let me draw it out for you: You're strolling down a side street in Paris, coffee and croissant in hand. What are you wearing? This strapless dress with kitten heels and a cream-colored cardigan. Do you see it?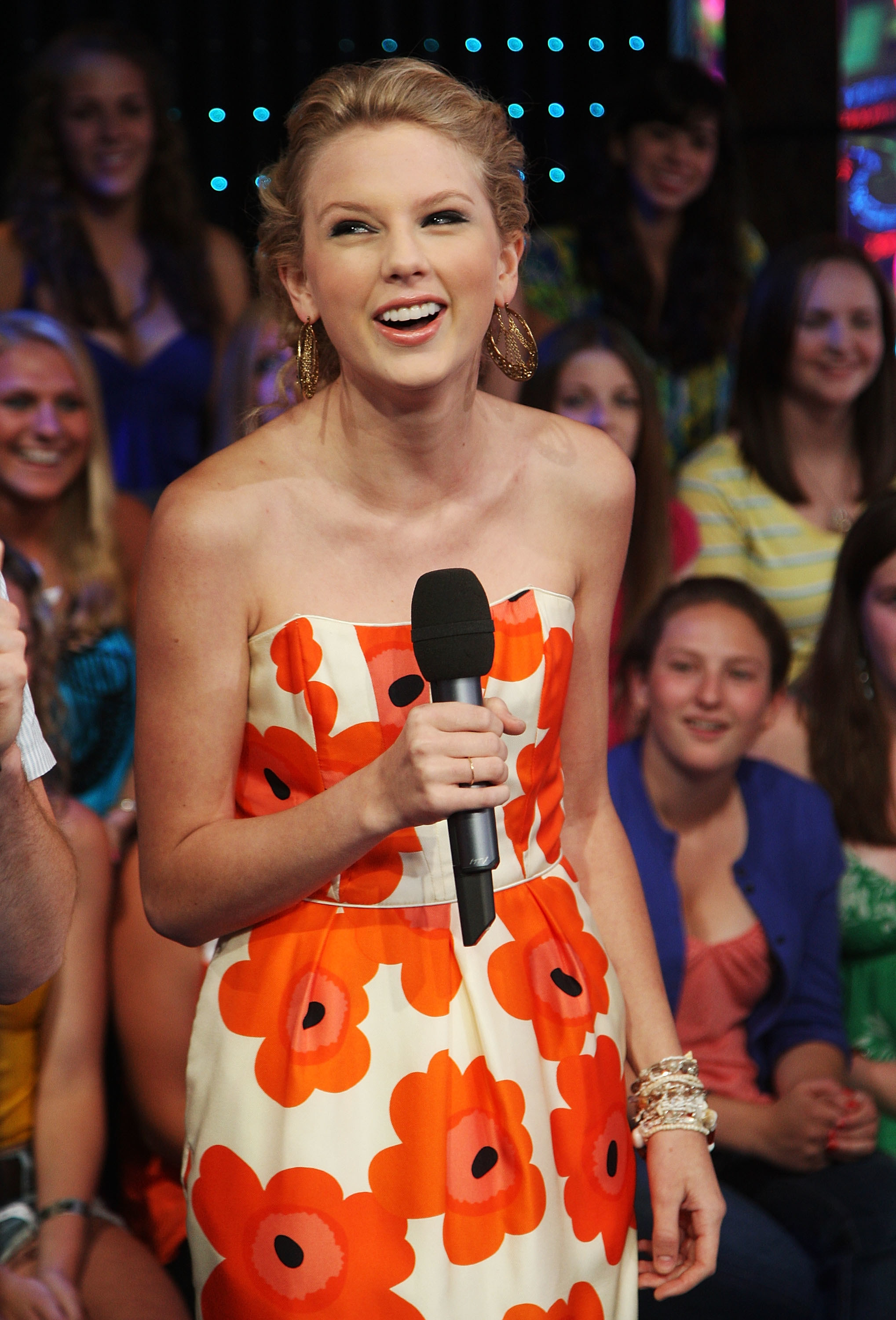 16.
IDK if this particular look should actually make a comeback in but the blue color is really pretty. But I can also see the top part being a cool crop top look. Maybe go with a different style of shoe? It's up to you.
17.
Honestly, I'm just including this not because I think we should bring it back but because it's just so 2008. Enjoy.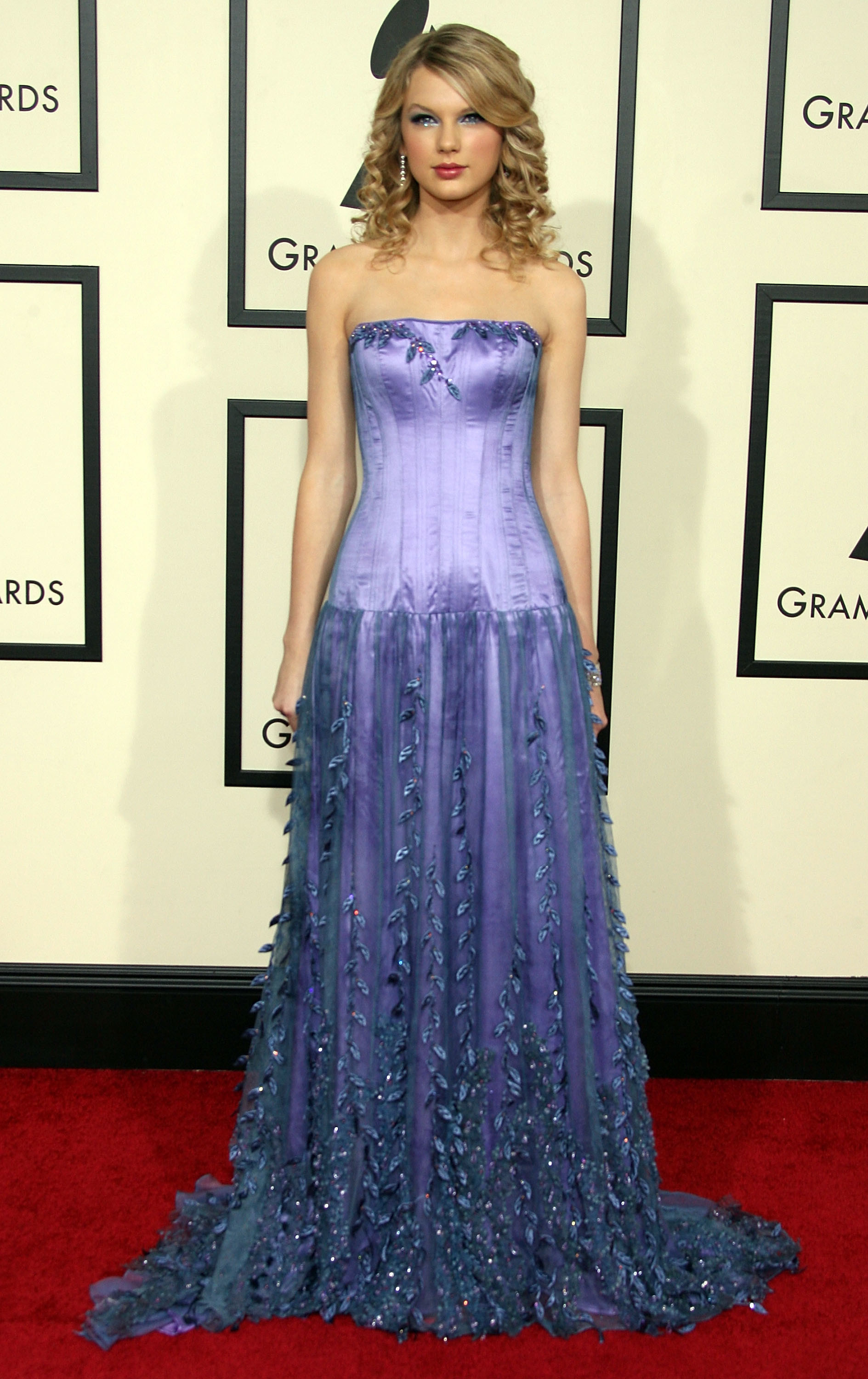 Sure, some of these looks can seem a bit yeehaw (because it was), but there are looks that work and should be making a comeback right now.
It's about comfort. It's about nostalgia. It's about scoop neck dresses and sparkly shifts. What are your favorite nostalgic Taylor looks?