Episode 1 introduces us to Mabel and shows her in a variety of neutral-based looks. She tends to stick to a standard eyeshadow palette at the beginning of the season — keeping things minimalistic yet intriguing.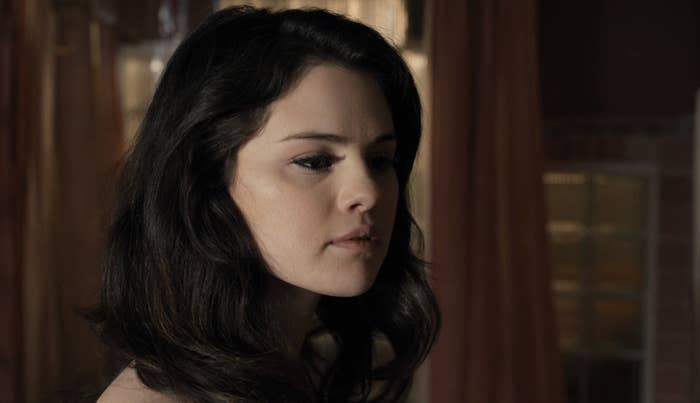 Right from the start, it's easy to see that Mabel favors a clean, classic look, like this iconic muted pink matte lip. For her power walks around NYC, she's seen wearing a pink lip stain — and her confidence is easy to see.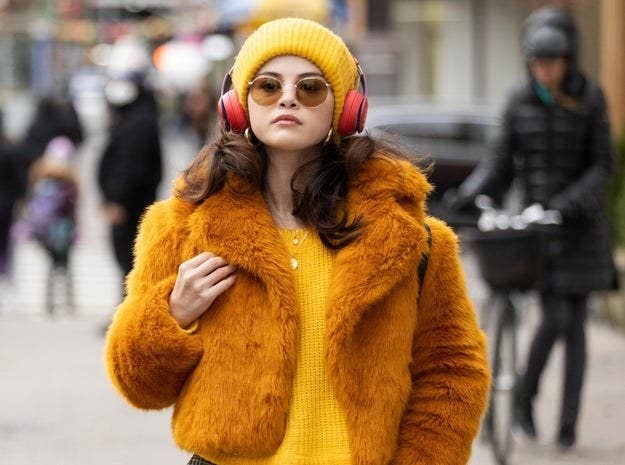 Here, she matches her lipstick to her eyeshadow with a range of peachy soft hues. The overall look is *chef's kiss*.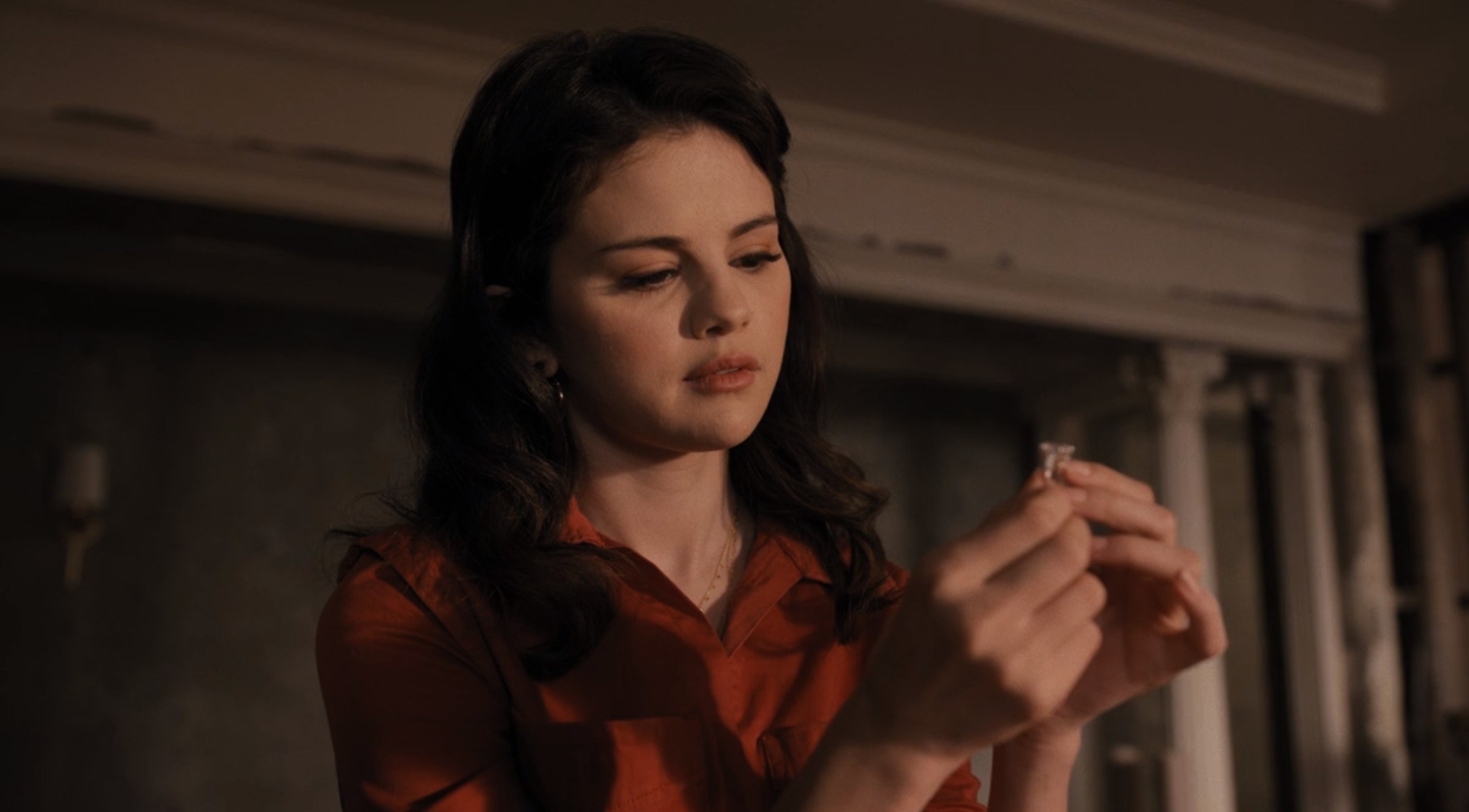 By Episode 2, it's obvious that Mabel is a bold, true-to-herself person, and her makeup reflects that but also shows off her vulnerable side, too. Like this easy look, which includes a dusty rose lipstick and coats of mascara — as Mable's sense of self continues to grow, so does her eye makeup.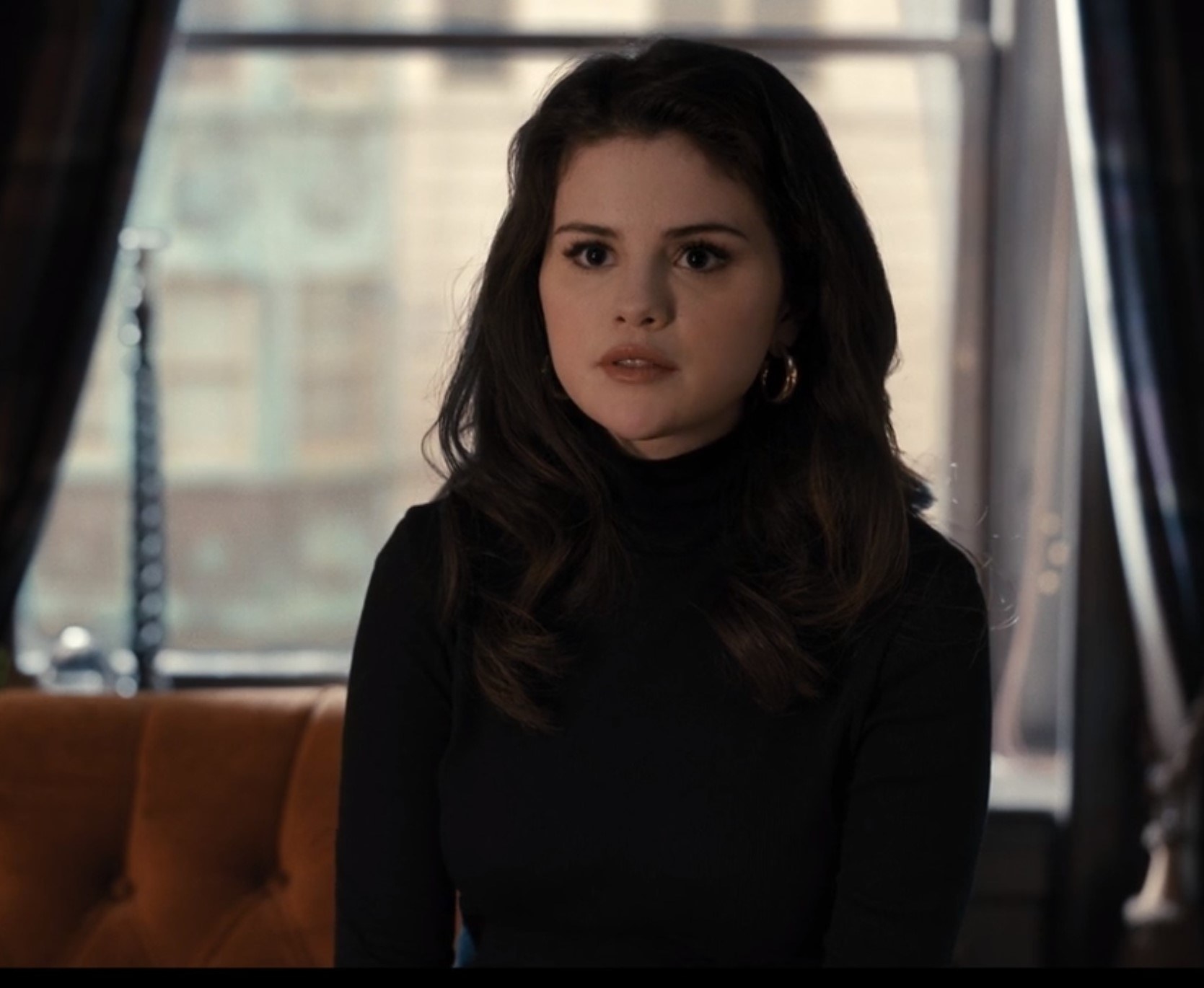 We can't forget those doe-eyed fluttery lashes. Mabel quickly becomes adept at getting what she wants, and her trustworthy, innocent eyes (see here coated in a thick layer of mascara) certainly help.
From this scene in Episode 2, her soft peachy eyeshadow and pink lip stain start to become her staple look.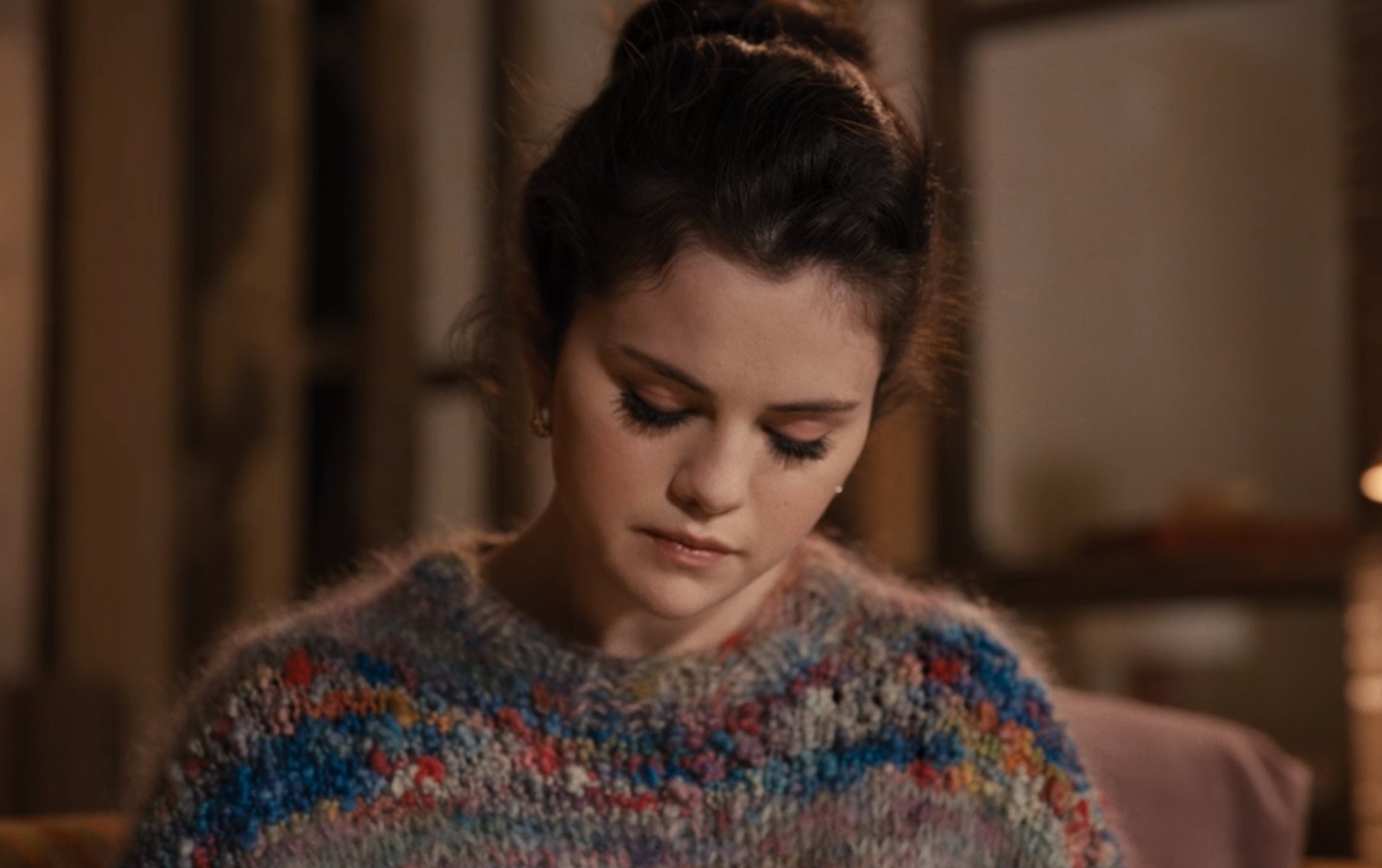 In Episode 3, Mabel sports the same beauty look through the entirety of the episode. Her lip stain and eyeshadow are a classic at this point.
Episode 4 has Mabel getting more into the investigation and sticks with her go-to makeup of, you guessed it, pink peachy lipstick and eyeshadow to match.
As a character, Mabel really does grow throughout the season, and her beauty look starts to incorporate a diffused blush, as seen here. It's really pretty and also shows us a softer side to her bold personality.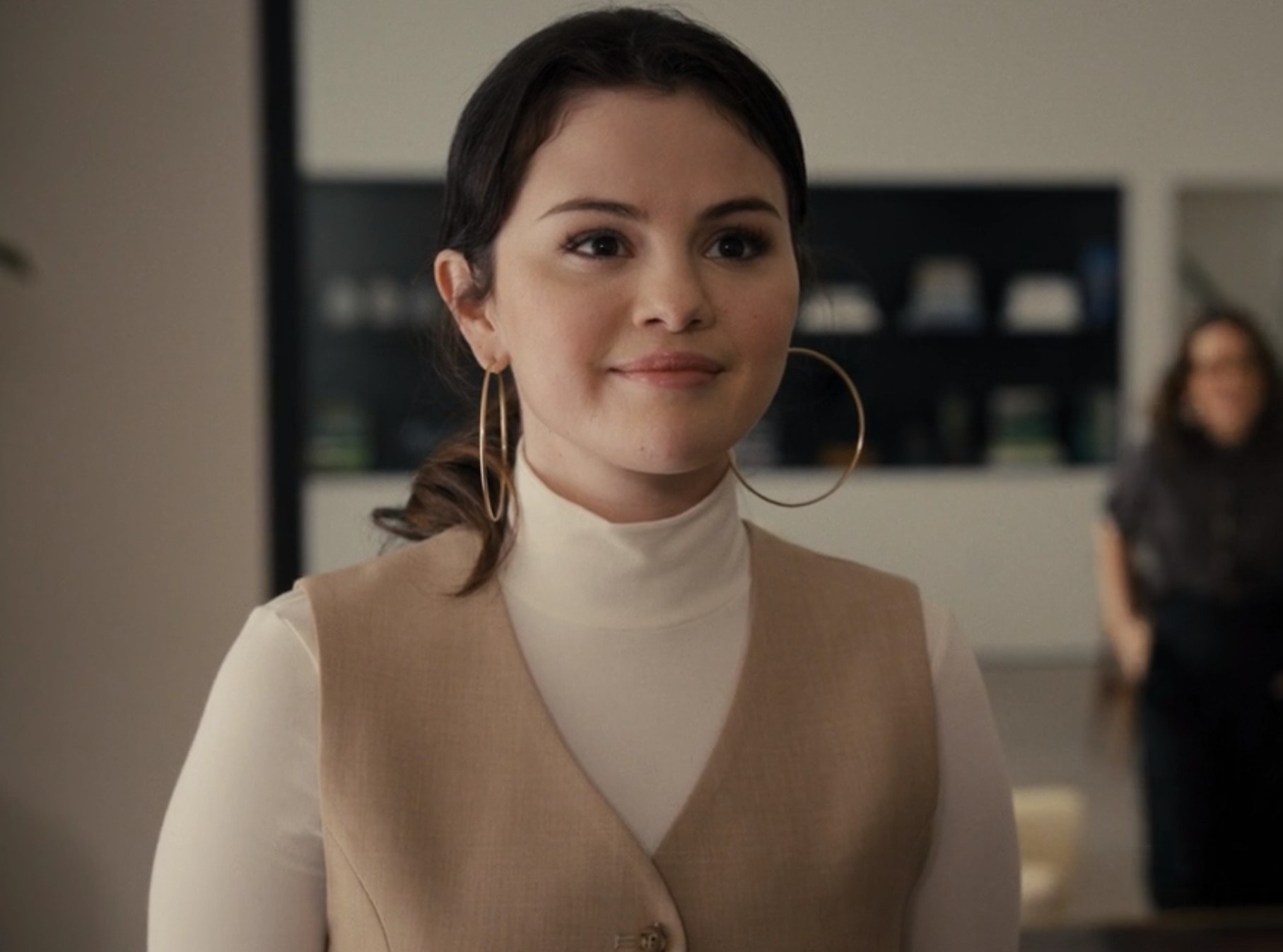 Episode 5 shows Mabel in her signature look but with a twist — she wears romantic peachy-hued eyeshadow and pink fall-appropriate lipstick.
Episode 6 doesn't heavily feature Mabel, but in her few scenes, she sports a put-together beauty look with a slicked-back hairdo. She tends to favor pink eyeshadow and a rosy lip gloss over a matte stain and neutral eyeshadow.
In Episode 7, what really shines when it comes to Mabel's makeup is how effortless it is. The winged liner and smoky eye complement her entirely, and this peach gloss is truly a standout.
Mabel never looks overly made-up, so to speak, and that works for her as a character. Here, she's wearing her usual gold hoops, winged liner, and bold brows. Plus, her glowy skin even translates through the TV.
In Episode 8, Mabel gets into some trouble, but that doesn't stop her from looking fabulous, as she shows off a slicked-back hairstyle and everyday glam.
Episode 9 has Mabel in the thick of her investigation — and relying on her typical bold brows and lip gloss to get her through the day.
Yet it seems that she still has time to apply a rosy smoky eye and her usual pink-hued lipstick.
In Episode 10, Mabel's makeup is dewy and makes an impact with a monochromatic palette. Even when she's simply talking with her co-hosts, she looks pulled together and classic.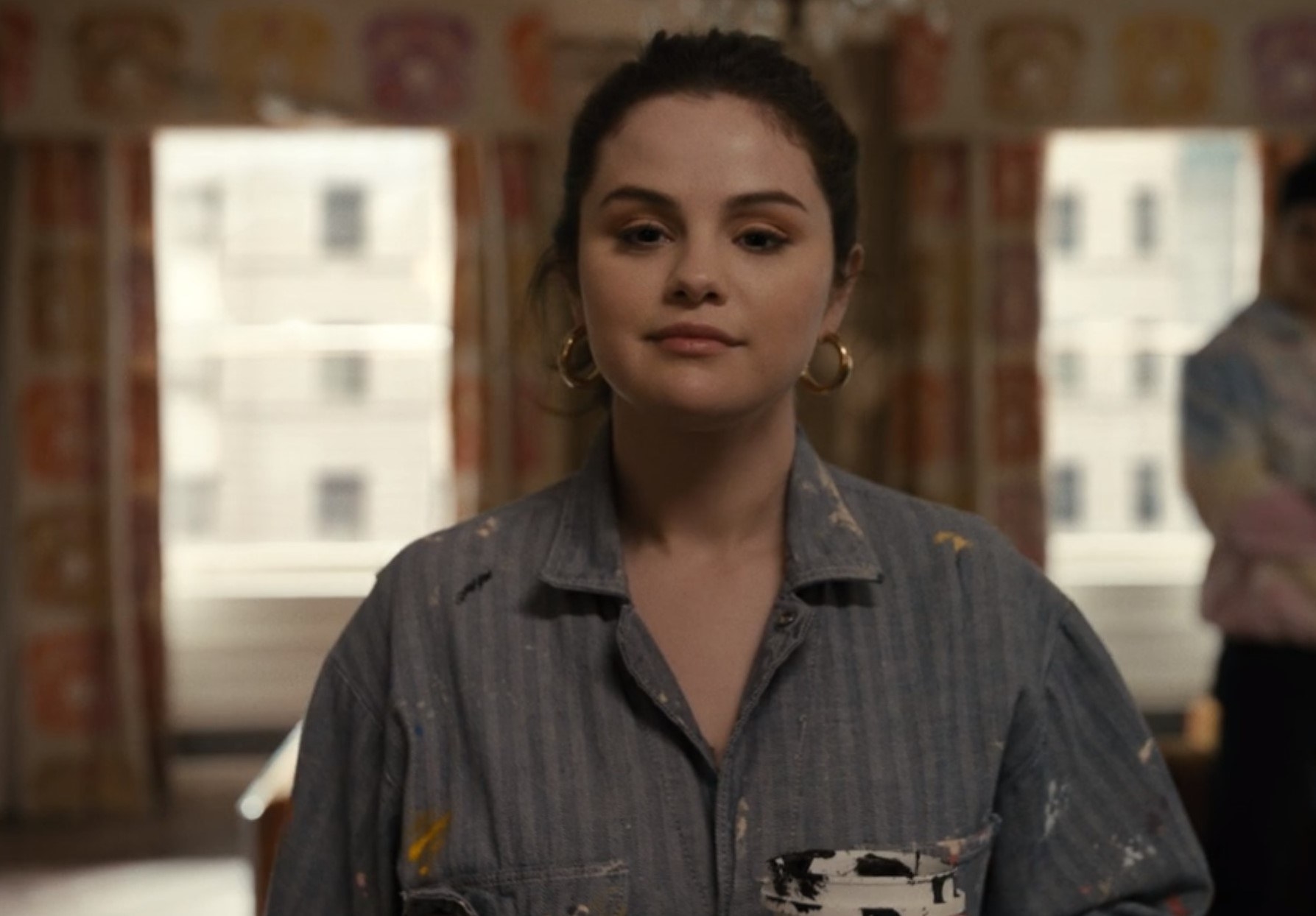 And to round out the season, Mabel stays true to herself with a dash of highlighter, a peach blush, and her go-to eye look.
Mabel is the star of the show IMO — and her makeup looks have probably inspired a whole slew of viewers to recreate her minimalistic, sweet everyday style.
What do you think Mabel's best beauty looks are? How would you recreate them yourself?