Meatball Parm Bake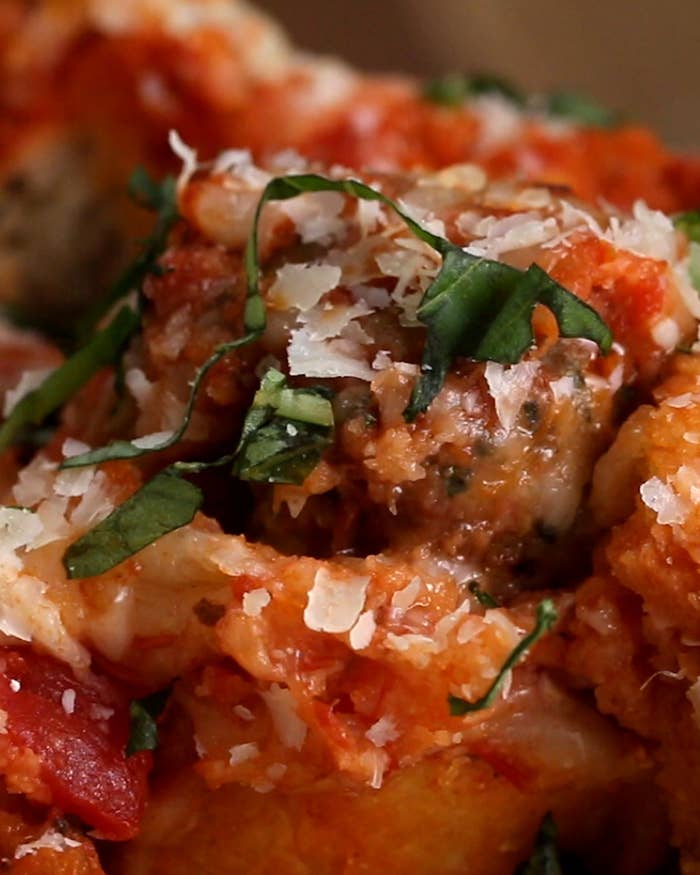 INGREDIENTS
Servings: 4-5
1 12-inch baguette
2 cups marinara sauce
20 fully cooked meatballs
2 cups shredded mozzarella
1 cup grated parmesan
¼ cup chopped basil
PREPARATION
1. Preheat oven to 350°F/180°C.
2. Slice the baguette into 1-inch chunks, then transfer to a 9x13 baking dish.
3. Toss the bread in 1 cup of the marinara, then sprinkle 1 cup of the mozzarella on top.
4. Nestle the meatballs into the bread mixture evenly, then cover with the remaining marinara and mozzarella.
5. Sprinkle ¾ cups of the parmesan on top, saving the rest for garnish.
6. Bake for 20 minutes until the cheese has melted and is starting to brown.
7. Serve with the remaining parmesan and basil!
Want BuzzFeed Tasty right in your inbox? Sign up for our newsletter!