Hi, so, I'm an unapologetically huge fan of Dwayne Johnson.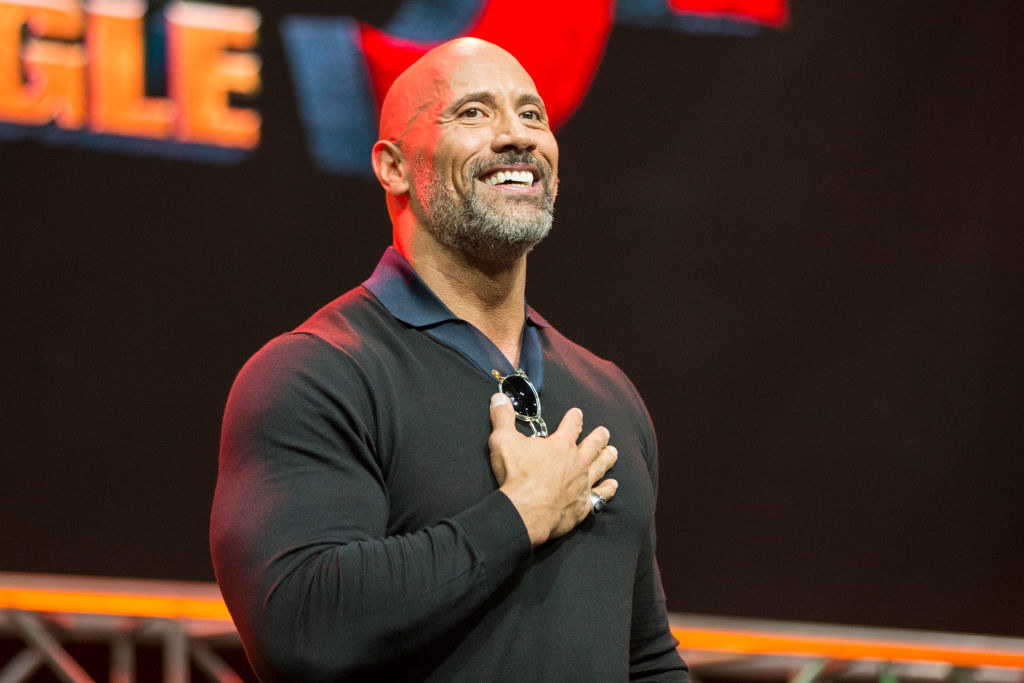 He's one of those rare celebs who is consistently amazing to his fans, endlessly optimistic on social media, and, overall, just seems like a down-to-earth, funny guy.
The film, based on a popular '80s arcade game, follows an introverted primatologist who has a strong bond with George, an extremely intelligent silverback gorilla.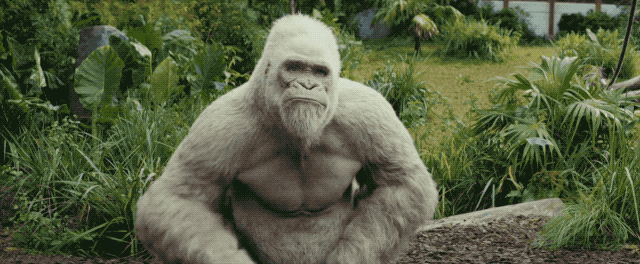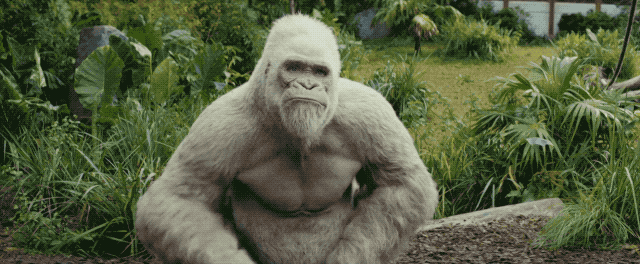 However, when a genetic experiment goes wrong, George is transformed from a gentle giant to...well, quite literally a GIANT.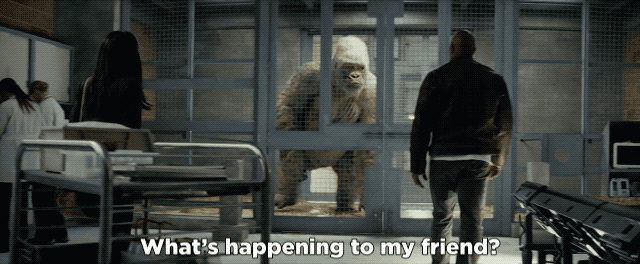 Oh, also, Jeffrey Dean Morgan and Joe Manganiello are in it, as well as MORE GIANT ANIMALS.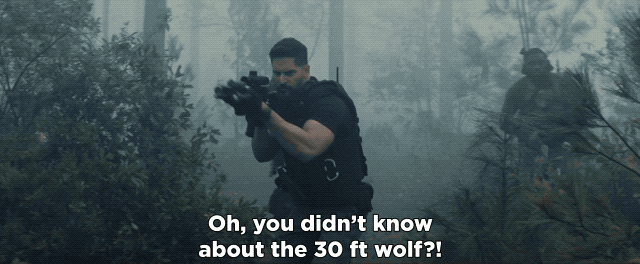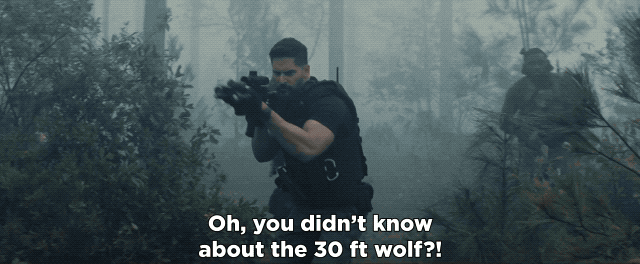 Frankly, it just looks like a crazy fun action flick, and I'm excited to see more when it comes to theaters April 20, 2018!