Hello, I'm an 89-year-old woman trapped in the body of a 26-year-old woman also known as Allie.
While I'm a huge fan of all things pop culture, I'm not too ~hip to the jive~ on celebs and their various feuds.
And somehow Katy Perry and Kim Kardashian West are involved?
So I spent my day doing a little reading and got all caught up. Let me break this down for those of you who also go to bed before 9:00pm.
This is Taylor Swift.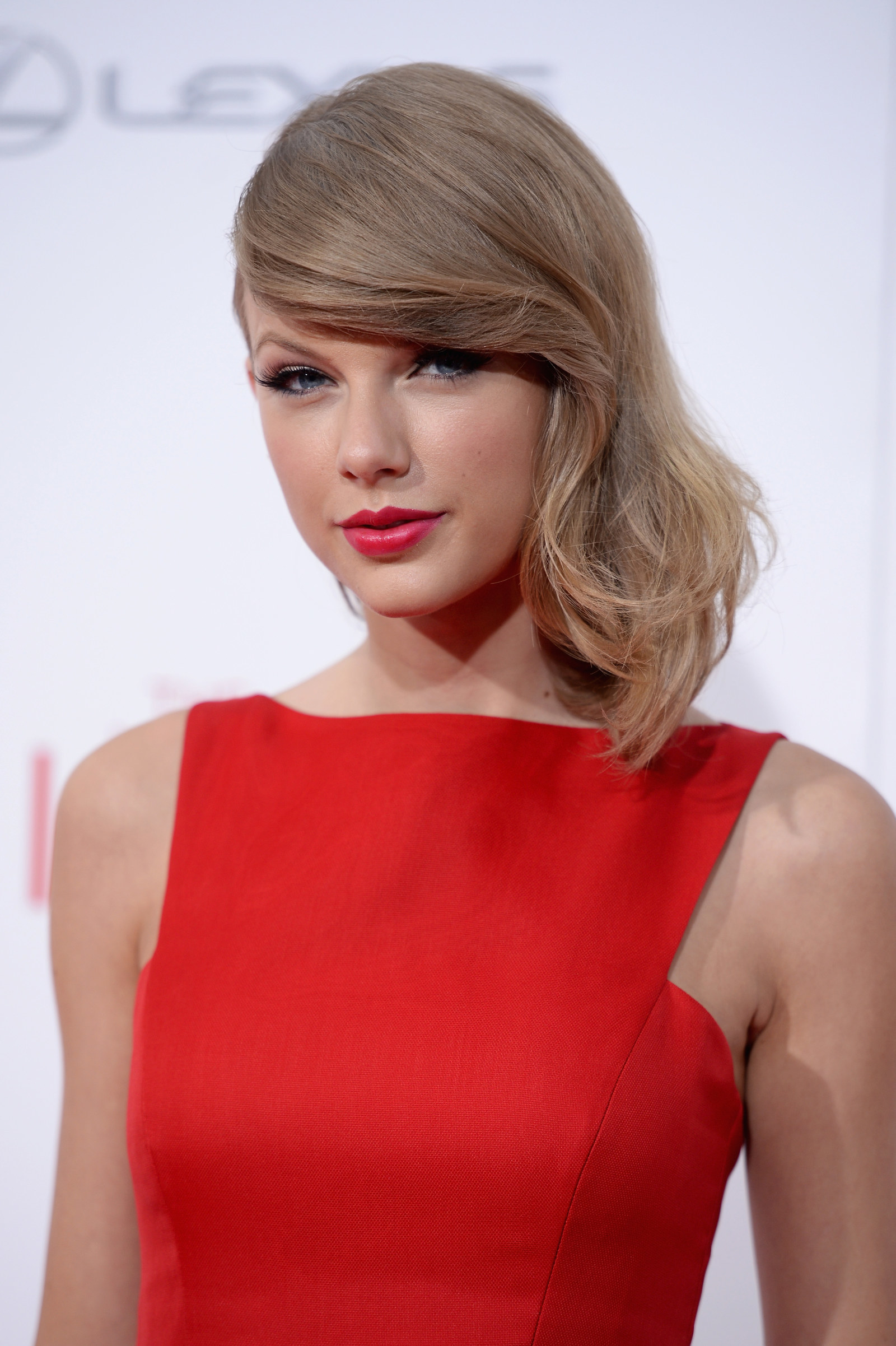 Taylor is a very popular musical artist who used to be a country singer, but is now a pop superstar with a new album about to drop.
Taylor had some drama back in 2009 when Kanye "Who decided to sit me by the stairs" West interrupted her MTV Video Music Awards speech to proclaim Beyoncé the greatest of all time.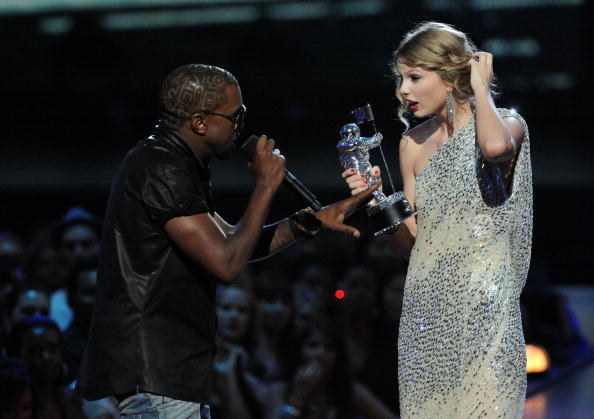 Tay-Tay and Kanye had a few years of silence on the subject, before the two made up and all seemed peaceful in pop-land.
In the meantime, Taylor busied herself with another feud, this time with Katy Perry.

According to my ~research~ they were definitely buds at one point.
But now they've got Bad Blood, all because GET THIS three of Taylor's back-up dancers left in the middle of her 2013 tour to go join Katy's tour.
And the two have been pretty vocally feuding ever since.
SO THEN, last year Kanye referenced Swift in his tune Famous with the lyric: "I feel like me and Taylor might still have sex/ I made that bitch famous."
T-Swizzle stated she did NOT approve this line, while Kanye claimed he DID receive her blessing before recording the song.
And this all came to a slithering stop when Kayne's main squeeze, THE Kim K, shared a snapchat video of Kanye asking for Taylor's permission, and her appearing to enthusiastically give it.
And thus, with a video and a tweet, Kim started the birth of the snake movement with fans FLOODING Taylor's Social Media with snake emojis.
Like...there were a lot of snakes guys. Indiana Jones would've been shook FR.
So that's pretty much where we are now, with many fans believing Tay has reclaimed the snake for her new album's imagery because of these cryptic AF promos.
And Kim K is getting a taste of her own ~snake oil~ with Swifty's fans returning the favor.
So yeah, now I know and I can once again participate in water cooler conversations with the other youths.