Hi, if you've ever read anything I've written for BuzzFeed.com, you'll know I'm obsessed with Alvin Schwartz's Scary Stories to Tell in the Dark book series.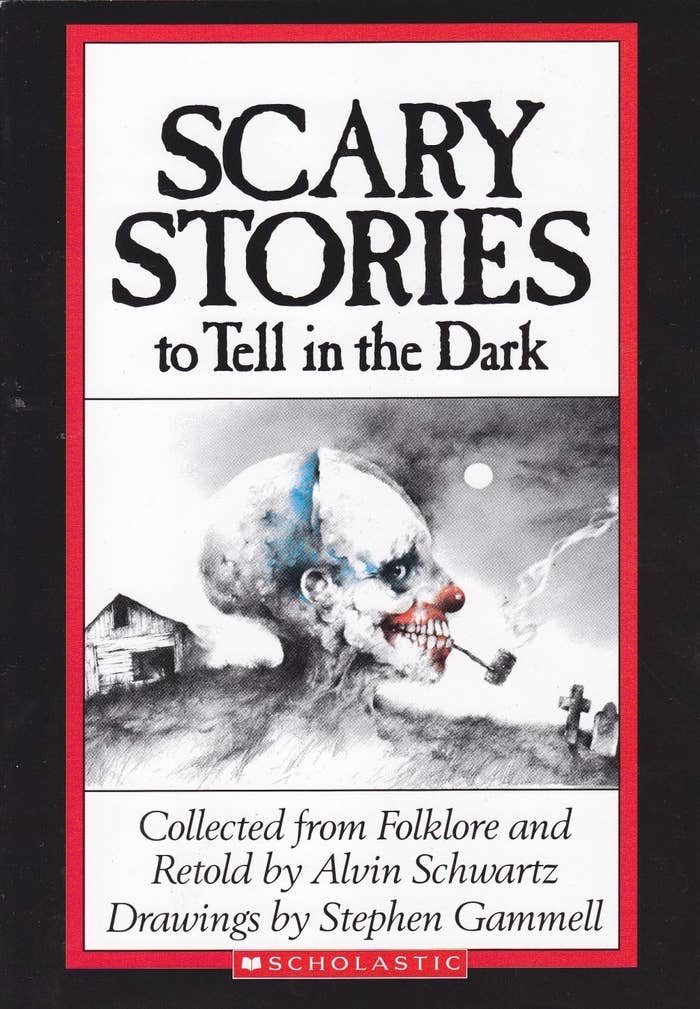 So you can imagine my excitement when it was announced that Tinseltown would be adapting this much-beloved series into a creepy live-action film, and that the first teaser would premiere during the 2019 Super Bowl. It was so exciting, it ALMOST made me watch sports! Almost!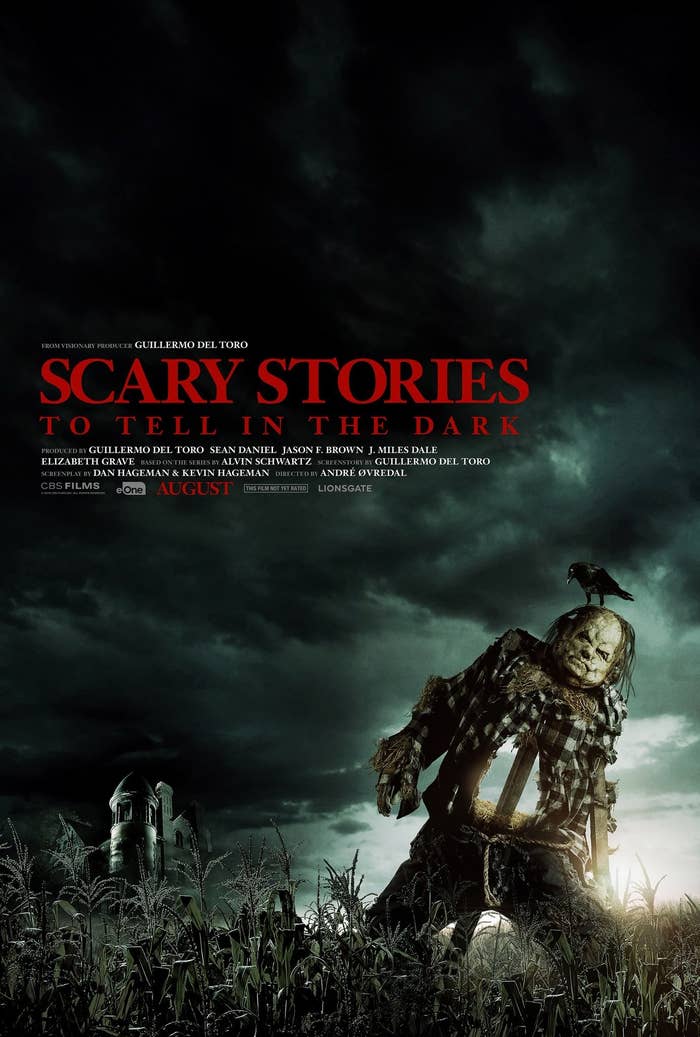 Seriously, even just this first POSTER nailed the aesthetic of the series, showcasing a real-life depiction of one of the creepiest illustrations from the books. It's drop DEAD gorgeous:
Anyway, instead of releasing a single full-length trailer, 10 to 15 second clips were teased during the commercial breaks. Which, if you think about it, is genius because it invokes the feeling of reading multiple short stories.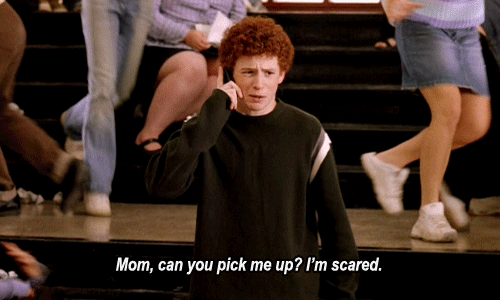 Okay so ENOUGH CHEAP TALK, let's get to the TV spots themselves. The first story teased was "The Big Toe," a classic about a corpse on the hunt for one of their stolen phalanges. No thanks, you can keep it!
Shortly after "The Big Toe," we received a look at "Jangly Man." I didn't ask for these nightmares, but hey, thank you for thinking of me, Guillermo!
A while after that, we got a clip featuring the "Pale Lady" and SHE. IS. TERRIFYING. Please don't come near me or my family!
And the grand finale was "Red Spot," aka the short story that made me terrified of every bug bite I ever got as a child! Do not watch if skin things and/or spiders bother you! You have been warned! Save yourself!
Let me tell you something, people are excited for this movie: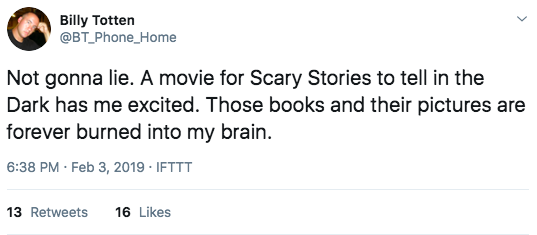 And for good reason, because it looks amazing and most of us have been waiting 20+ years for this: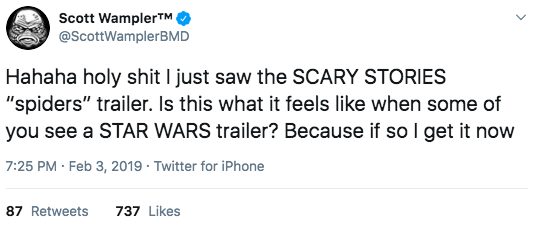 Plus, overall, it reminded us what made the iconic series so wonderful to begin with: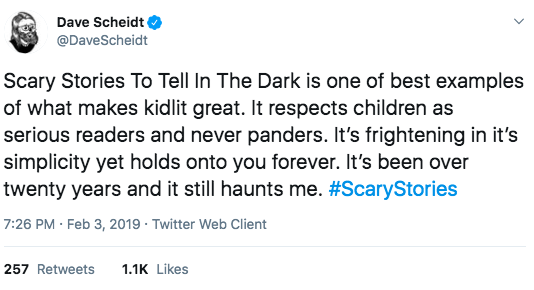 So yeah, there ya have it. August 9th cannot come fast enough!!!