Since the release of the original Jurassic Park in 1993, fans have anxiously waited through sequel after sequel, all while silently hoping for one specific thing.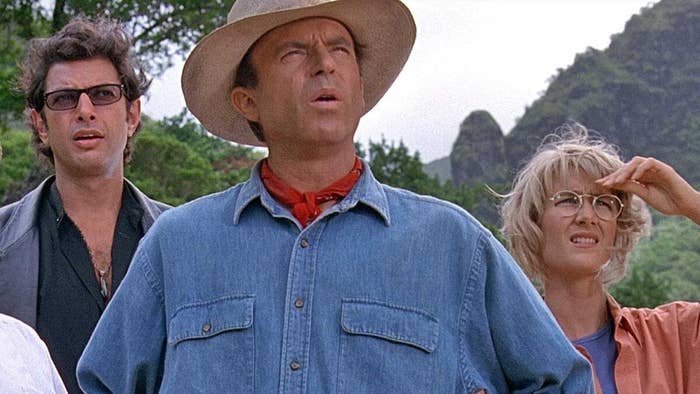 Well — after 27 years — we've finally been promised that ONE THING in the upcoming installment, Jurassic World: Dominion. The one thing we want to see MORE than dinos: The reunion of Dr. Alan Grant (Sam Neill), Dr. Ian Malcolm (Jeff Goldblum), and Dr. Ellie Sattler (Laura Dern).
And this week we received a delightful treat in the form of a video that Sam posted to his official Twitter account of himself sitting beside Mr. "Must Go Faster" Jeff, singing the classic tune, "I Remember You." Please enjoy:
JUST LOOK AT OUR BOYS TOGETHER AGAIN! I'M YELLING ON A MONDAY!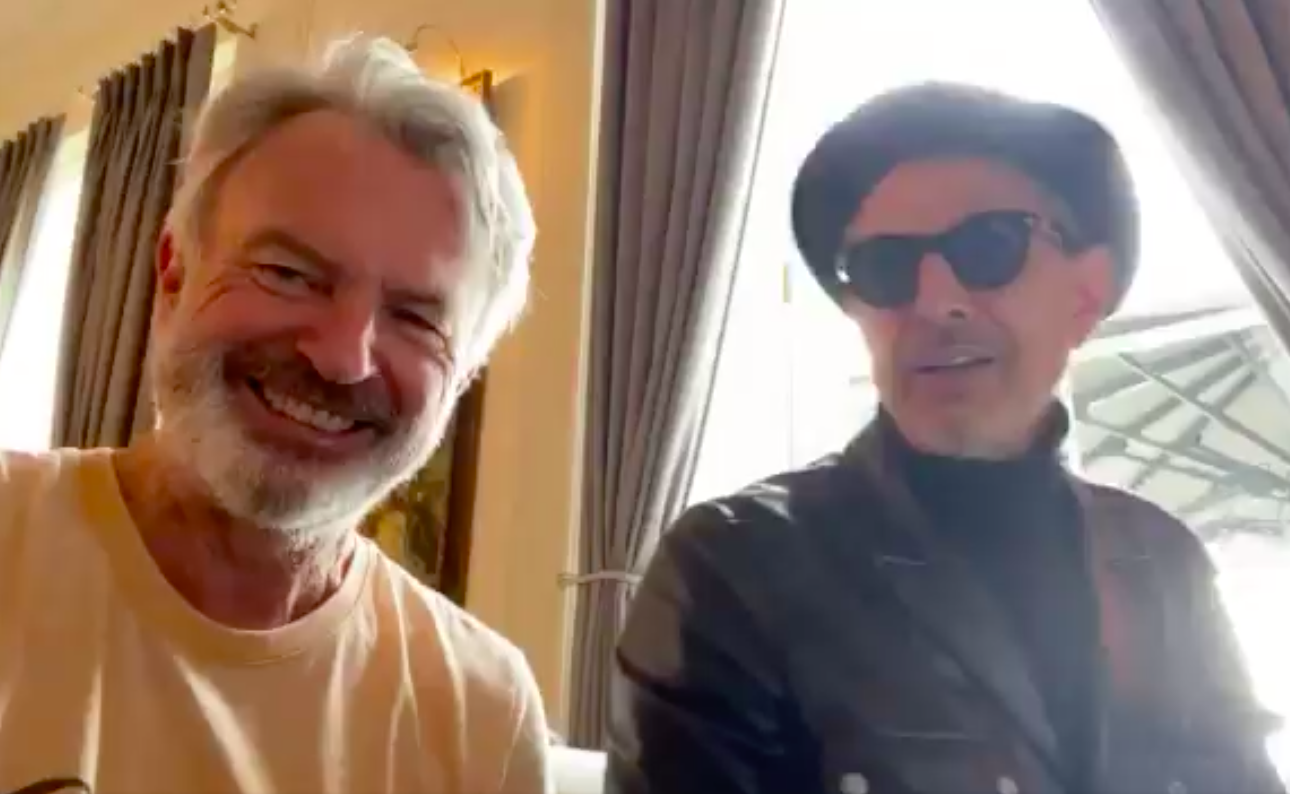 Jurassic World: Dominion was one of the first films to resume production amid the coronavirus pandemic, restarting back in July.
"They invested their heart and soul and a lot of money into making sure that we're safe. I won't bore you with the details, but we're all going to be quarantined in a kind of a bubble, all the crew and all the cast," Goldblum previously said. "We know it's a risky time, but we feel it's good. Sam Neill's there and Laura Dern and Chris Pratt and Bryce Dallas Howard; Colin Trevorrow's directing, and there are going to be some dinosaurs."
And I think I speak for '90s kids far and wide when I say absolutely everything about this little video is a pure serotonin hit to the brain.
The beret? The beard? The sunglasses? The salt and pepper hair? Forget the dinos, make Jurassic World: Dominion a musical, stat!
So, uh, yeah. There ya have it. Catch me rewatching this video 500 times, holding on hope that Laura Dern and a T-Rex will eventually pop in to make it a proper quartet.