Nurse Mildred Ratched from One Flew Over the Cuckoo's Nest (1975) is one of the most terrifying villains ever committed to film — not an opinion, a fact. So, it was only a matter of time before she got an origin story.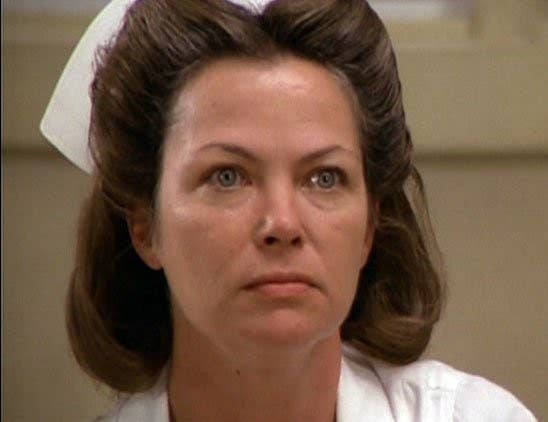 Well, we're finally getting that long-awaited prequel in the form of a TV series from American Horror Story's Ryan Murphy, and here's the first trailer:
The Netflix series stars Sarah Paulson as the titular Ratched — and this casting decision literally couldn't be better.
The plot follows the young nurse as she heads off to California, trying to gain employment at an advanced psychiatric hospital.
But, of course, nothing is as it seems, and this particular hospital is best known for testing out new "experiments" on the human mind.
Which allows the darkness that's always been lurking inside of the nurse to slowly reveal itself through her work.
The trailer is incredible, from the cinematography to the performances to the A+ use of "Big Spender" from Sweet Charity — it really gives you the heebie-jeebies
Also, like...let's discuss this FASHION. These COLORS. These COSTUMES. Give it ALL OF THE AWARDS.
So, there ya have it! Be sure to catch everyone's (least) favorite nurse in all of her sinister glory when Ratched hits Netflix Sept. 18!