There's A New Trailer For "Red Sparrow" And Jennifer Lawrence Is Literally Every Goal I've Ever Had
"They gave me a choice: Die, or become a sparrow."
Back in September, we got a short teaser for Jennifer Lawrence's new film, Red Sparrow, and I was quick to fall in love.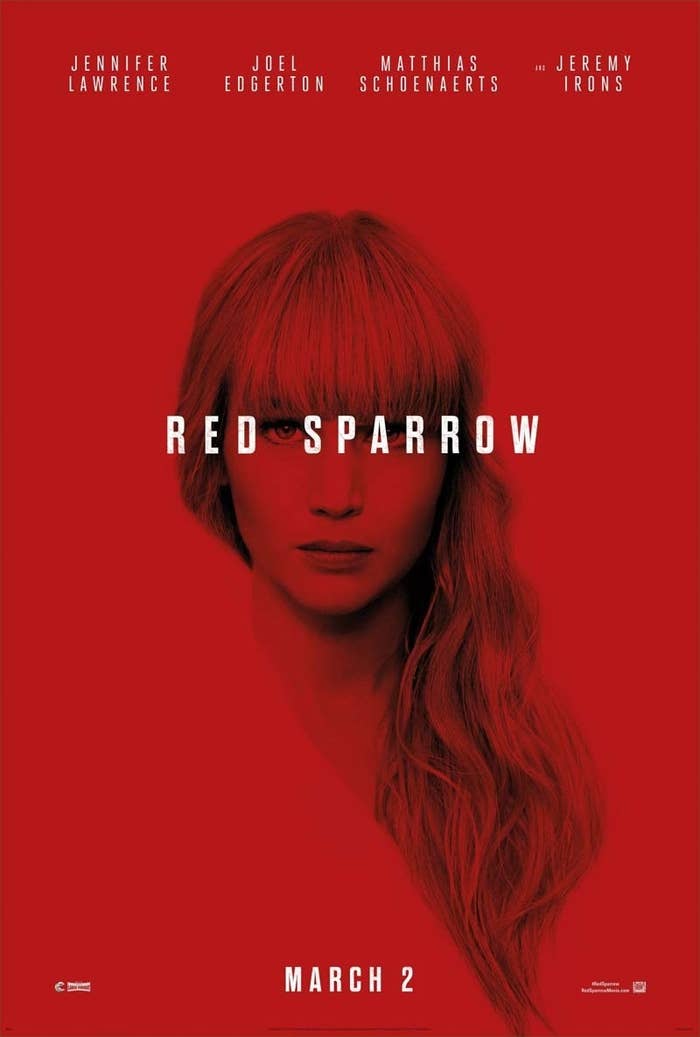 So you can imagine what a beautiful gift it was to wake up this morning and discover that the world just received the first full-length trailer for the mysterious spy thriller.
Based on the Red Sparrow Trilogy books by Jason Matthews
, the film follows Dominika, a ballerina who has experienced a career-ending injury.
Desperate for a new future, she is manipulated into joining Sparrow School, a secret institute for training young people how to use their bodies and minds as the ultimate weapon.
However, the school does not anticipate how quickly Dominika becomes their most dangerous spy.
The trailer looks sexy as all hell, and incredibly intriguing. Plus, JLaw does one hell of a Russian accent.
It's honestly going to take the discipline of a highly-trained spy to be able to wait patiently for this to be released March 2, 2018.