2020 has — in many, many, MANY ways — been its own horror movie. Still, that didn't deter people from being excited about the upcoming sequel to Halloween (2018), Halloween Kills, which was due to be released later this year.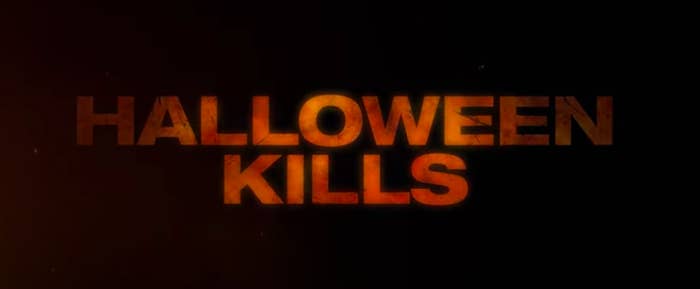 Well, today we received an update on the movie — but it did come in the form of some good news and some bad news. I'll give you the bad news first.
John Carpenter — co-creator of the franchise and literal living legend — announced via Twitter that the sequel is officially being delayed from October 2020 to October 2021. ONE. FULL. YEAR.
"If we release it in October of this year as planned, we have to face the reality that the film would be consumed in a compromised theatrical experience," Carpenter's letter read. "After weighing our options, we have chosen to move the film's theatrical release by one year."
So that certainly stinks, but I DID promise you good news: WE HAVE A TEASER TRAILER. It's a mere 32 seconds long, but hey, it's something.
The teaser is simple but still fantastic, beginning with a jolly lil' jack-o'-lantern just chilling on a porch.*
We then get some quick shots of (what appears to be) a dead body on the ground in the rain...
...some VERY ominous balloons...
...and then a prolonged shot of the Strode residence, still ablaze from the end of Halloween 2018, letting us know that this film takes place DIRECTLY FOLLOWING those events.
Speaking of the Strodes, we then see the three generations of surviving women, driving away from the house...only to pass a line of fire trucks on their way to put out the fire. Laurie, naturally, would prefer that didn't happen.
The teaser ends with a shot confirming that Michael Myers has, somehow, survived the blaze to mask up another day.
So yeah, there ya have it. How are you feeling about the delay? What do you think of this first footage? How is Michael still completely flame retardant? Share all your thoughts in the comments below!