Anna Faris is one of the greatest human beings to ever grace this Earth.
She's beautiful, she's kind, she's funny, and she's married to one of the premiere Guardians of the Galaxy, Chris Pratt.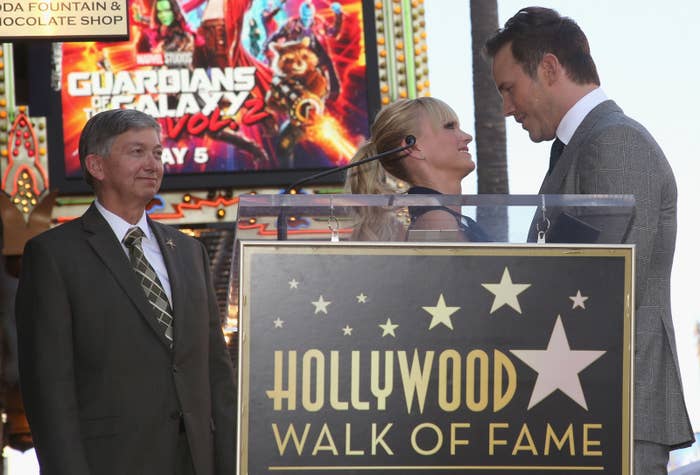 This week, Faris stopped by The Late Late Show with James Corden to promote The Emoji Movie where she added yet another reason to love her: She's a HUGE Star Wars fan.
And who did she just *happen* to be sharing the couch with? Why, none other than Mr. The Last Jedi himself, Mark Hamill, who was there promoting Brigsby Bear.
With the blessing of Corden, Faris was told she could ask Hamill ANYTHING she wanted, and she wasted no time.
Hamill happily answered, of course referring to Luke Skywalker in the first person because he IS Luke Skywalker.
Hamill even shared his feelings on the possibility of a young Luke Skywalker spin-off a-la the upcoming young Han Solo film.
But the thought of a young, impressionable, pre-robotic hand Luke got Anna thinking and she just let her curiosity flag fly.
And even James was like YAS.
Hamill, of course, responded a sassily as possible.
So, for now at least, it appears Luke Skywalker has no plans to kiss and tell.