29 Years After Teenager Mark Haines Died, His Family Will Not Go Quietly As It Searches For The Truth
A BuzzFeed News and NITV investigation into the death of teenager Mark Haines has uncovered statements that point the finger at a number of men. But Haines' family says police don't care about the death of a young black man.
AT 6:30am on January 16, 1988, a 200 tonne freight train leaves the city of Tamworth in north western New South Wales and begins to pick up speed en route to Werris Creek. Summer rain has swept across the area the night before and the city is already enveloped in a blanket of humidity.

The train driver scans the horizon. Rows of houses give way to gum trees as suburbia melts away in a blur of colour. And then he spots something on the rails.
As the train barrels forward the shape resolves into a pile of rags. And then a human body. In horror the driver frantically pulls at the emergency brakes, but it is too late. Crew members hold their breath, and the train hurtles over the body. And then judders to a halt.
The broken body is that of an Aboriginal teenager. His name is Mark Haines, and he is 17-years-old. Just three hours earlier Haines was alive and carefree.
In the hours, days, months and years that follow, the Tamworth police will investigate the incident. But little will be resolved. Twenty nine years after Haines died his family still don't know what happened that night.
The police will pursue a theory that Haines stole a car, went joyriding and crashed on the outskirts of town; he then decided to walk on the train tracks and fell; there, prone on the rails, he died after being struck by a train.
It's a theory that will persist for years, even in the face of evidence that suggests Haines had been killed or severely injured in the lead-up to being hit by the train.
Haines' family has fought for 29 years to discover the truth. It wants justice. And it wants answers to basic questions: How did Haines end up on train tracks 7km south of Tamworth? Why was Haines' body found 1.5km from the white Holden Torana he was accused of stealing? Why, despite heavy rain that night, was there no mud on Haines' shoes and pants? Why was his head propped on a white towel? And why, even after the Gomeroi teen had been partially scalped by the train, was there so little blood at the scene?
Something wasn't right.
The year Haines died coincided with the Royal Commission Into Aboriginal Deaths In Custody that uncovered deep-seated institutional racism within the Australian police force.
Across Australia, families were coming forward to share stories about police mistreatment throughout the 1980s. Today, studies reveal a shocking level of procedural disparity between Indigenous victims of crime and non-Indigenous murder victims.
NSW Greens MP David Shoebridge, who has fought on behalf of the Haines family to have the case re-examined, offers a blunt assessment of the NSW police's performance in 1988.
"Could you imagine the uproar, if a young, effervescent, sporty, engaged white kid, same age as Haines, had been found dead on railway tracks in the circumstances that Haines was? The media wouldn't accept it."
And yet this is precisely what occurred.
In April 2016 a witness came forward after reading a BuzzFeed News article about the case. She told the police her son had driven a car that took Haines's body out to the train tracks.
The case was later reopened, but any excitement about the lead was short-lived. When BuzzFeed News spoke to the woman in January, she said police had not taken a formal statement from her.
Over the past six months, a BuzzFeed News and NITV investigation has obtained documents, including transcripts of a conversation between the Haines family's solicitor and two young men who suggested a motive for Haines's death.
BuzzFeed News asked the Oxley Local Area Command (LAC), in which Tamworth police is incorporated, for an update on the Haines case. The response was concise: "Detectives from Oxley Local Area Command are continuing to investigate the death of Mark Haines under Strike Force Puno."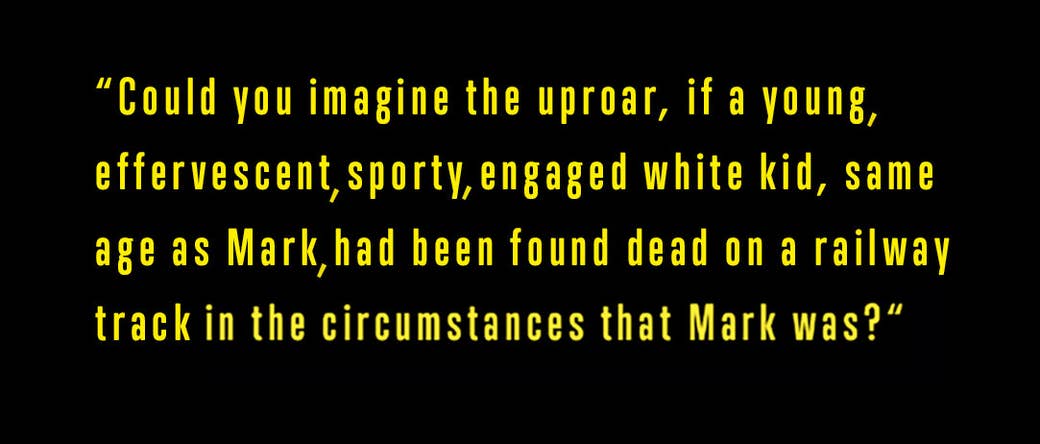 TAMWORTH is a regional NSW city about 400km northwest of Sydney. In January its permanent population of some 42,000 more than doubles as people from around Australia gather for the annual country music festival.

Over the past four years I've made numerous trips to Tamworth, drinking countless cups of tea with Mark Haines' family, and putting questions to the local police about the teen's case.
In the decades following Haines's death local police received a couple of new leads, but for the most part the case remained cold, with manila folders left to gather dust in a police archive.
Haines' family has never stopped pushing police to continue digging in search of the truth. Family members claim they have not been properly informed over the years of any developments in the case.
Haines' parents Josie and Ron died not knowing what happened to their son.
"They died of a broken heart," says Haines' uncle Jack Craigie.
The family has not wavered from its belief that Haines was killed. Don "Duck" Craigie, Jack's brother, has doggedly investigated Haines' death since 1988.
THERE are no sea breezes to cool the north western slopes of NSW.

On its most extreme summer days Tamworth bakes in 45C heat, with only the occasional heavy downpour offering some respite. Locals cool down at the Tamworth pool and, if there is no blue green algae outbreak, in Chaffey Dam and Lake Keepit.
"Duck" Craigie is sitting on a worn out plastic chair in his backyard in West Tamworth. It's late January 2016 and a hot, dry wind is circling.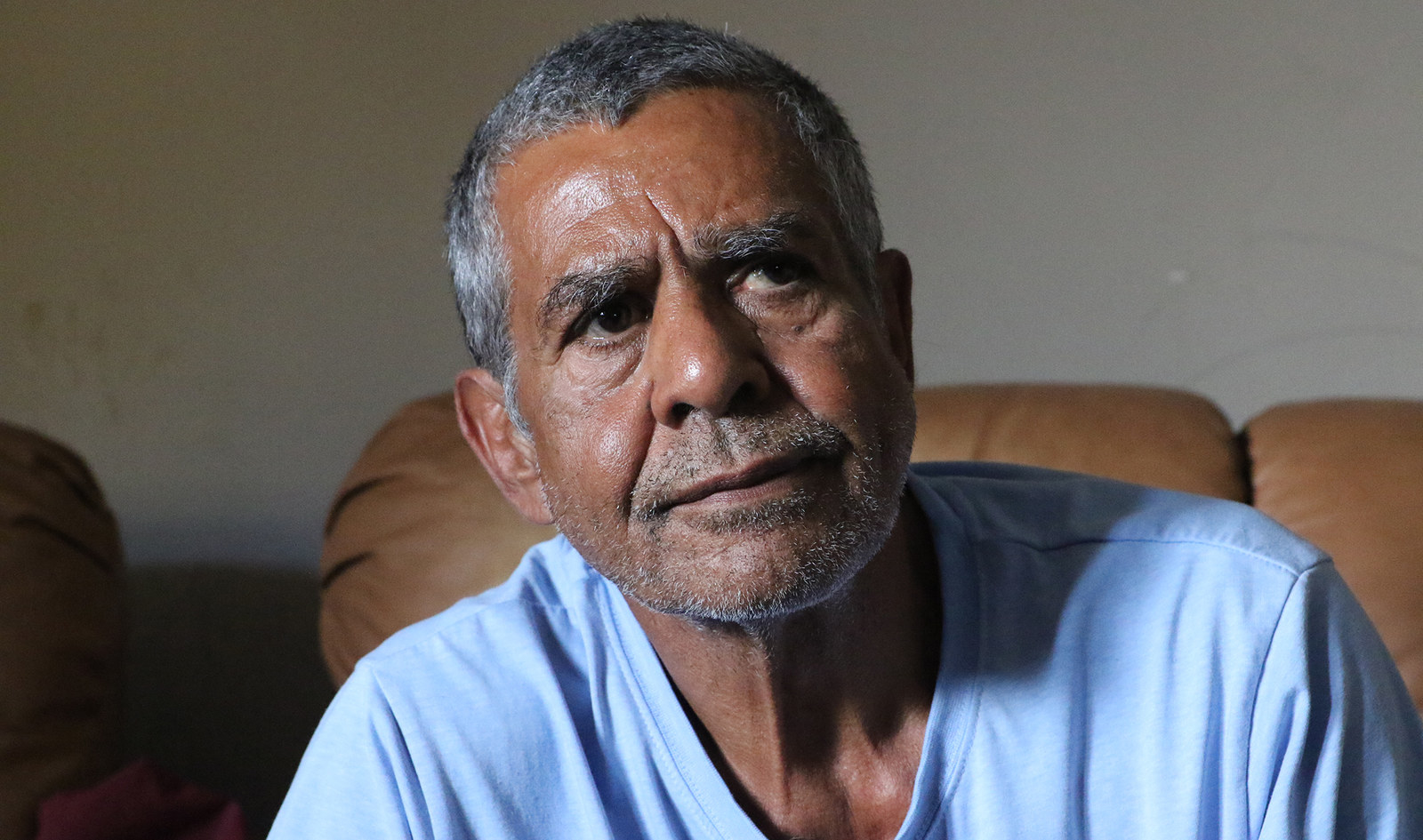 "I remember it like it was yesterday," Craigie says, looking to the heavens. "I was standing at the taxi rank and someone came to me and said: 'Craigie, they found Haines dead on railway tracks'. I couldn't believe it."
The Gomeroi elder's eyes moisten as he recounts visiting the morgue to see his nephew.
"I had to look twice – I couldn't even recognise him," Craigie says. "My own nephew. I didn't know it was him, and as I looked closer I realised it was our boy; a large gash on the top of his head, and a cut running down his cheek.
"With my last breath I will still be looking to find out what happened to Haines. From the outset this is right out of character… and we believe he met with foul play. We do not believe that he went out there and lay down of his own volition, and was hit by the train by some misadventure."
Haines' close-knit family was in shock following his death. Family members initially turned to the local police for answers, but soon began to feel as if they were becoming a nuisance.
"You know when you get something stuck to the bottom of your shoe?" Craigie asked. "And you try to scrape it off or whatever? [I felt as if the police] just didn't want to have a bar of it. 'We've got all we need – as far as we're concerned the case is closed'. Or words to that effect. Just another black family worth nothing to them."
He is tenacious. In Craigie's garage is a chipped and rusty blue filing cabinet, holding decades of correspondence between himself and local MPs, Ombudsman representatives, and police ministers.
A pile of browning newspaper clips contain desperate appeals to the public for information. In one black and white photo from the early 2000s, Craigie stares defiantly at the camera. For a time, the local paper covered the story on the anniversary of Haines' death, but Craigie fears people have lost interest in the case.
Craigie waves a finger into the distance. "People may have forgotten about Haines out there, but we haven't." He curls his hand into a fist and thuds his chest, and then points to the rusty filing cabinets. "This is my investigation, probably more thorough than the cops."

ON Friday January 15, 1988, Haines leaves Coledale, southwest of the Tamworth CBD, crossing the railway tracks that divide the local Aboriginal community (often referred to by the non-Indigenous residents as Vegemite Village) from the city, to attend a party with his cousin, Leah Craigie, and her boyfriend, Raymond Irvine.

Between 10pm and 10:30pm Haines meets up with his girlfriend, Tanya White, a student from Tamworth High School. The pair head to Dominoes nightclub with a group of mates, where they remain until 2am.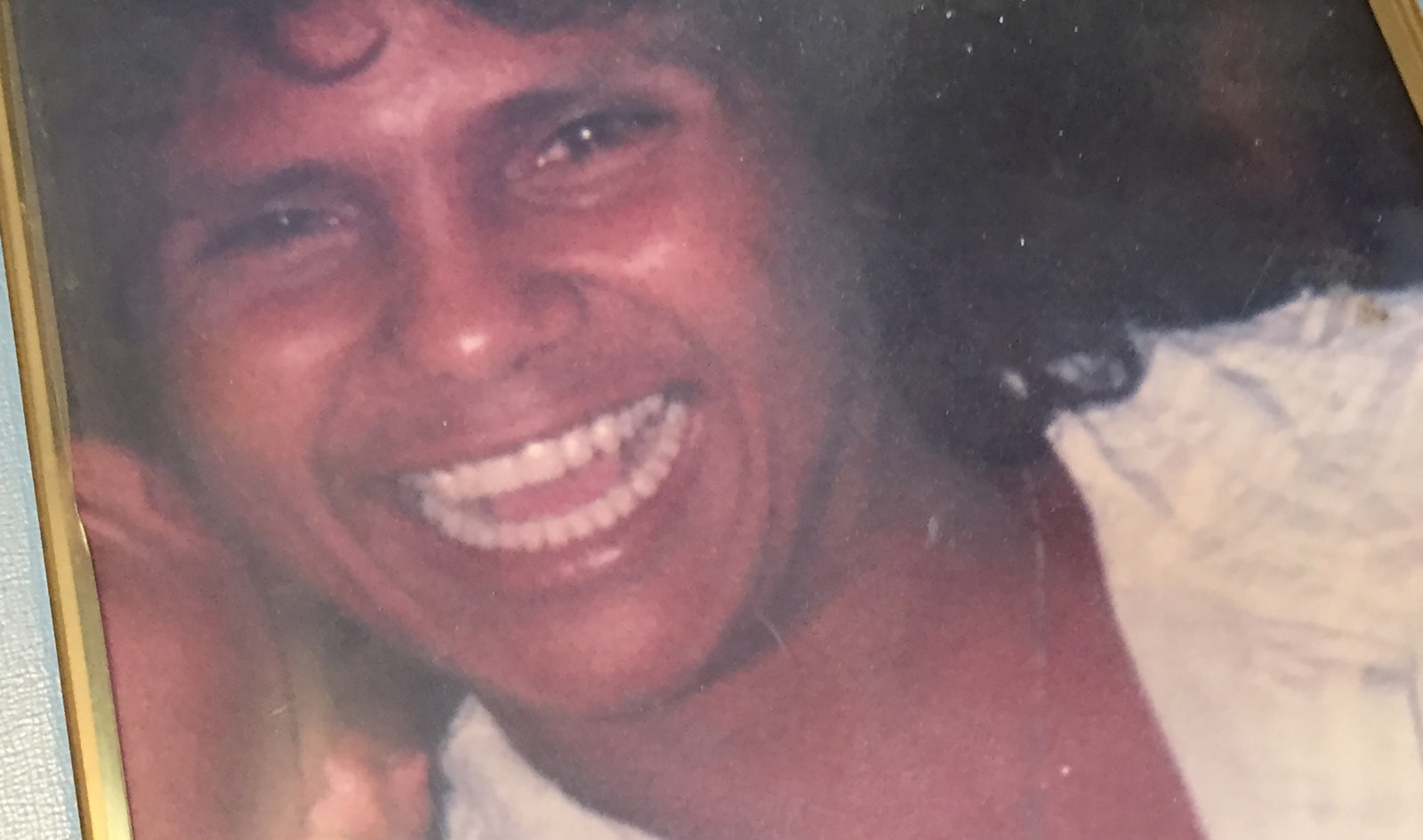 After leaving the club Haines and Tanya set off towards her house in South Tamworth. They walk along Goonoo Goonoo Road, which is glowing with bright orange streets lights, and then turn off into the maze of wide suburban streets.
They walk up Bell Street, turn left into Churchill Street and then take a right into Wilburtree Street.
Tanya told the coronial inquest into Haines' death that at 3:30am she and Haines parted ways on the corner of Wilburtree and Edwards Streets. She remembered Haines flashing a trademark smile – his teeth so white that people still talk about them – and jogging up Churchill Street before vanishing into the darkness.
Three hours later Haines was found dead, almost 10km away.
IN 1988, Ms J – one of a number of sources whose names have been changed for this story to protect their identity – provided a statement to police, believing it may have some relevance to the investigation into what happened to Mark Haines.
She later gave evidence at the inquest into Haines' death, but says she has not been contacted since by police, despite multiple further police investigations into whether the teenager was killed.
Today, Ms J lives in a modest fibro home on the outskirts of Tamworth. BuzzFeed News and NITV discovered her name in a cache of documents relating to the Haines case. She is reluctant to speak, saying that although she wants to help the Haines family, she also fears for her safety.
She urges those who know the truth about what happened to Haines to come forward: "No matter how bad and evil and wicked it is, just come clean and tell them the truth."
In 1988 Ms J lived at the junction of Bell and Churchill Streets.
On the night of Haines' death she said she heard a commotion outside her home at around 3:20am.
"I was awoken by loud voices, which [were] coming straight through my bedroom window," she said. "It was so loud... I just listened for a while.
"I could hear this young voice, young fellow, and I thought,'Oh, he's a mess'. It was someone saying, 'Leave me alone, eff-off, leave me alone'."
Ms J believes that "because of the shocking language being used" what she heard was an argument between two men.
"It was so emotional that I was very, very concerned for him, and I thought, 'Oh well, it's two people having an argument, I just hope nothing bad happens here'."
As the voices trailed off, Ms J tried to go back to sleep, but minutes later she was awoken again, this time by the sound of a car "flying up the street past my house".
Ms J said the car careened around the corner of Wilburtree Street, where it came to a stop for a few minutes before taking off.
"I didn't think it was going to make the corner; I pictured it going into [a] house and I was waiting for the sound of the crash. It pulled up long enough to do something for a few minutes and then it took off at a rapid speed."
Ms J's timeline puts Haines and White in the same vicinity as the car at about the same time.
"I felt like whatever happened, whatever that fight, this [car stopping] was connected to that," Ms J said. "I thought, those couple, someone's gone and pulled up, and picked this couple up and taken them somewhere."
At the inquest White said she had not fought with Haines that night. And that she had returned home at 3.37am. There is no suggestion that White was involved in Haines' death.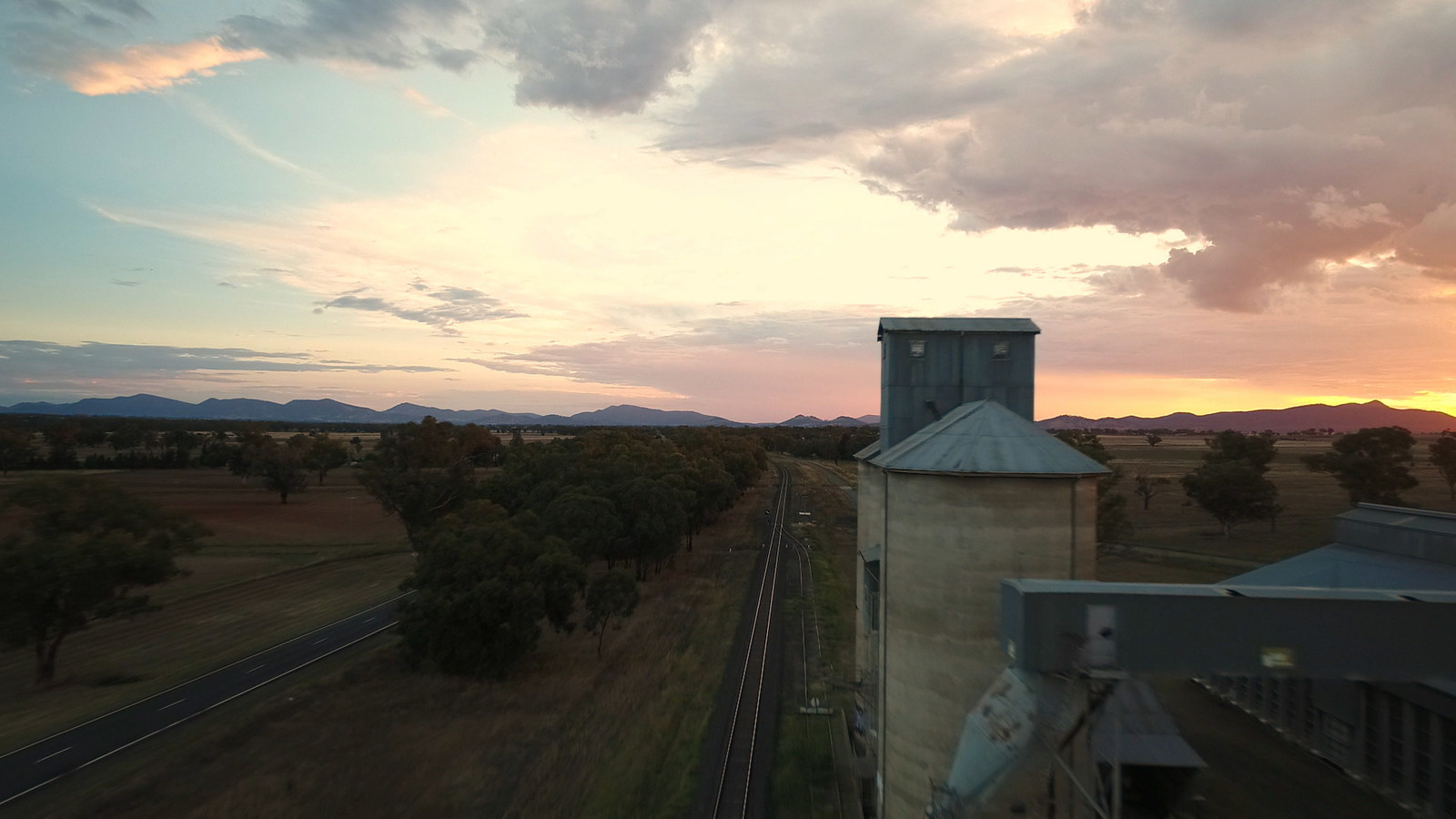 CONSTABLES Gordon Guyer and Alan Pitt arrive first at the railways tracks where Haines has been hit. They find little blood on, or near, the teenager's body. This is despite his partial scalping, and the deep cuts on his wrists and thighs, all injuries likely caused by the train.

The West Tamworth assistant station master Glenn Bryant later told the coronial inquest there was only a 50 cent sized spot of blood on the rails.
A towel, covered in blood, was found underneath Haines' head. The police, state rail employees and paramedics all mention the towel at the inquest.

"It was one thing that stumped me, if not the other people that were there," Constable Guyer said. "It was under his head but how it got there, I'm not able to make any opinion to that."
Guyer was asked by the coroner WP Byrne to imagine that someone had been at the scene before him. "Would it give the appearance that some person had placed the towel under the head of an injured person?" the coroner asked.
Guyer replied: "It would give that appearance, yes."
The police did not collect the towel as evidence, admitting at the inquest they had no idea what had become of it. Questions about whose blood was on the towel – which may have accidentally been taken to a hospital by paramedics – remain unanswered as it was never able to be tested for DNA.
The towel wasn't the only potentially important evidence the police were criticised for not securing.
While at the scene on January 16, the train crew alerted police to a crashed white Torana near the train tracks, 1.5km closer to Tamworth.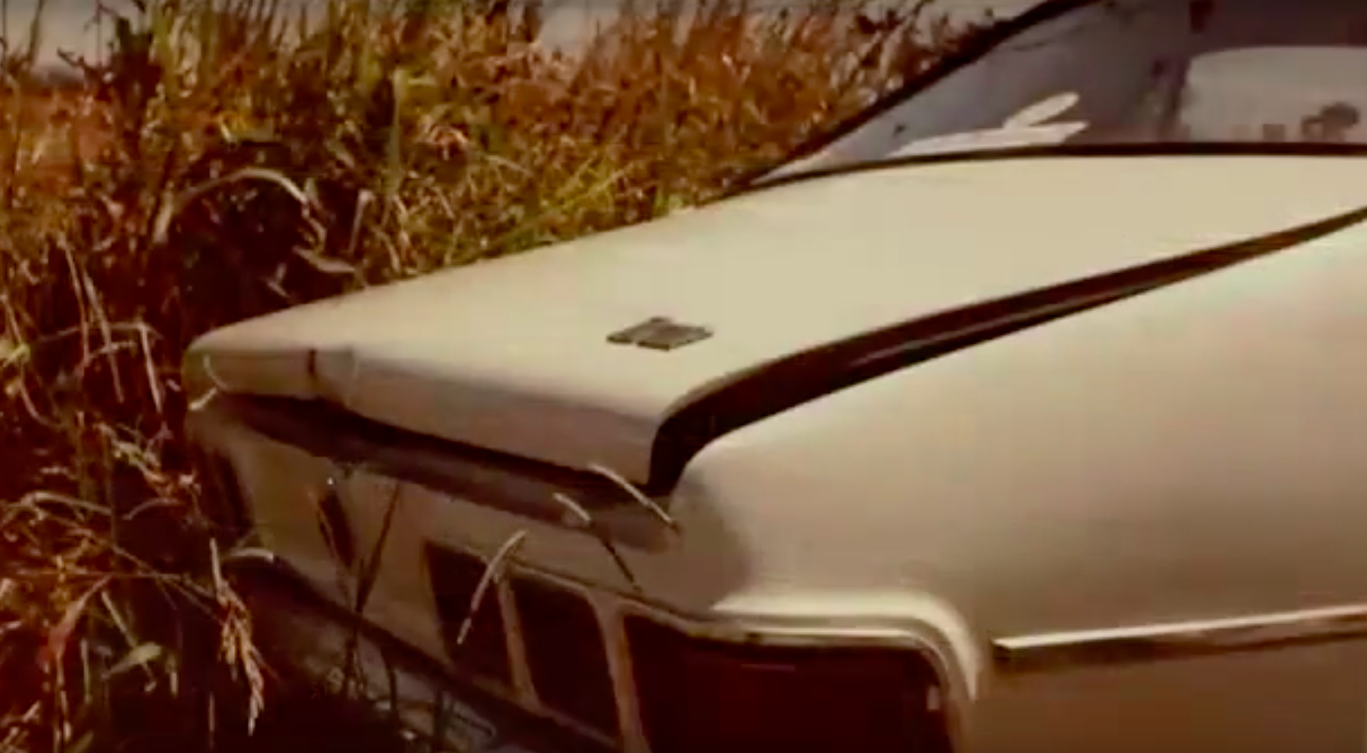 Constable Guyer told the inquest he and Constable Pitt did not initially make a link between the Torana and Haines' body.
That car was not fingerprinted and the interior was not forensically tested. It was not immediately taken into evidence and the family claims the car sat exposed to the elements for at least six weeks.
Detective sergeant Dallas Lamey, who visited the car 24 hours after Haines' body was discovered, told the inquest he thought there was, "nothing in that vehicle worth fingerprinting".
NSW police did not respond to questions from BuzzFeed News about why the towel and car were not secured.
Clive Small, a former NSW assistant commissioner who led the investigation into convicted serial killer Ivan Milat, agreed this year to review the inquest transcript at the request of BuzzFeed News and NITV.
Of the failure to fingerprint the stolen Torana, Small said: "I think that was probably a poor decision. I understand that it was pouring rain that night, and one of the reasons given for not taking fingerprints was that everything was wet.
"[But] I still think it should have been fingerprinted, the inside door handles and so on. Given my understanding of the location of the car, and the railway line, I think it was too much to be a chance or a coincidence. [The car] should have been taken back to a police area in a shed where it could have been forensically examined."
Small poses a number of questions relating to the towel. "We've got to work out why he has that towel – what was it used for?" he asked. "How is he carrying it? Was it wrapped around his head? Was he assaulted earlier, and was this used as a way to stop the bleeding?
"Why would a fellow like Haines be walking up the railway line with a towel? It's pouring rain, [and] he might have put it over his head to save himself from getting a bit wet, but it seems pretty much a waste of time given the amount of rain that was coming down.
"It's clear that there are a lot of unresolved issues, and a lot of answers required."
NSW Greens MP David Shoebridge, a former barrister, describes his view of the Oxley LAC's initial investigation into Haines' death as "cursory, uncaring, amateur".
"Young Aboriginal… found dead on railway tracks, convenient solution – he must have taken his own life or just laid down and been killed by a train – you know how it happens," said Shoebridge. "Well it doesn't just happen.
"I formed a very concrete view that we needed an investigation by somebody other than the local area command, who had been dithering around with it for the better part of three decades."
In 2016, Shoebridge says he and Craigie tried to secure a meeting with the Oxley LAC to get an update on the investigation into Haines' death, but that the meeting never occurred.
In Sydney, Shoebridge lobbied to have the elite NSW State Crime Command's (SCC) homicide squad take on the case. The squad has at its disposal resources dedicated solely to solving suspicious deaths.
At the time of publication the SCC was reviewing Oxley LAC's past investigations, but not specifically the Haines case. If it finds investigations inadequate it may reopen one or more cases.
THE coronial inquest into Haines' death began in October 1988. The inquest would sit twice, and the coroner would return open findings, which simply means he could not determine if Haines had been killed or had died by his own misadventure.
One of the key witnesses at the inquest was Dr Thomas Godfrey Oettle, who performed a second autopsy on Haines after the family was unsatisfied with the first post mortem conducted by a local Tamworth GP.
Oettle, who died last year, was the director of NSW forensic medicine, and he listed head injury as the cause of Haines' death.
As part of BuzzFeed News and NITV's ongoing investigation into Haines' death, forensic pathologist Dr Johan Duflou agreed to examine Oettle's findings and inquest testimony for signs of a possible homicide.
He pointed to two words in Haines' autopsy report – subdural hemorrhage, also known as a subdural hematoma.
"The [subdural hemorrhage] head injury is unusual in this case for somebody that's been struck by a train," he said. "A pedestrian struck by a train, who is killed by the train right then and there, will not have this injury. It's a physical impossibility."
It's a startling observation, and one that fits with the theory that Haines was assaulted prior to being placed on the train tracks.
"So it must mean that something happened, in some period prior to that," Duflou said. "And I suppose that is the central mystery of this case."
Duflou says a subdural hemorrhage is most commonly associated with assault victims. The injury is caused by a blow to the head. The force of the blow tears the blood vessels that run along the surface of the brain, which then causes a buildup of blood between the brain and the dura mater, one of the brain's protective membrane layers.
Oettle did not discuss the subdural hemorrhage at the inquest, and was never asked about it.
The lack of blood at the scene was also curious, and Duflou says that could mean that Haines was dead before the train passed over him.
IN 1988, a meeting took place between the Haines family's solicitor, two young men and a woman. During the meeting – a transcript of which has been obtained by BuzzFeed News and NITV – it is alleged that Haines was brutally bashed because of his knowledge about a marijuana crop.
The woman at that meeting – Ms S – agreed to speak to BuzzFeed News and NITV.
Ms S's son Mr N and Haines ran in the same circles and were good friends. Mr N died six months after Haines.
Before Mr N died she says that he told her what he knew about Haines's death.
"I can remember sitting in our lounge room one Sunday, I was ironing, and he said to me, 'Mum, I'm going to find out what happened to Haines'. And I just said to him, 'Don't boy, stay away from it'. I said you could end up dead like him."
Ms S says her son told her a student from Our Lady of the Rosary College, a local Catholic high school, witnessed conversations between two men about teaching Haines a lesson.
When Mr N died, two of his mates told Ms S they'd been told the same story by the student. Ms S took the two young men to the Haines' solicitor to give a statement about what they'd been told.
The two men did not give their names, or sign their statements, and in the transcript were referred to by the solicitors as Mr X and Mr Y. The Aboriginal Legal Service says it received a copy of the statements from the solicitors and forwarded them to police.
Mr X and Mr Y refer to Haines by his nickname 'Stoney', but for legal reasons all other names mentioned in the transcript have been removed.
The transcript reads:
"The week before a heap of them got together at a house drinking and Stoney came up and one of them said, 'He knows too much, what are we going to do about him?'. It was something to do with a crop of drugs. [They] told me that it was all planned out," said Mr X.
"[They] told me that the following week a car had been stolen from Wilburtree Street, the group having been all at Dominoes earlier that night. [They] told me that they then drove out with Stoney in the stolen car to where there was another car.
"[They] said that the stolen car was to be used as a plant. [They] said that Haines was hurt. Two of them held him, laid into him and hurt him badly in the stomach so that he was really badly hurt, and that they then put him on the railway tracks."
Mr X identifies the two men alleged to have bashed Haines.
Don Craigie says he confronted the two men on one occasion and was assaulted.
The Haines family believes the two men were the key suspects. The police questioned the two in the months after Haines' death but did not list them as suspects.

Craigie said that in the months following Haines' death the detectives in charge of the case encouraged he and his brother Jack to make their own inquiries.
"The only investigation that was happening was [by] me and [Don], going out, going from pub to pub, club to club, doing the back steps, asking everybody," Jack Craigie told BuzzFeed News.
"I just remember packing up the kids to my mum's for the weekend, just to have them safe," said Jack's wife Glenda. "It was terrifying, it was an awful experience."
In February 2017 BuzzFeed News and NITV spoke with a former Tamworth drug dealer, Mr Q.
Mr Q says Tamworth was awash with drugs in the late 1980s.
"[Buying drugs] was like going to the green grocer and buying an apple," he said. "[Back then] when you are in the drug trade, if you are serious in that area, there's only two ways out. The main way is death or jail."
Mr Q says he was aware of marijuana crops around Tamworth. "But you knew to stay away from them, because they were protected," he claimed, adding, "You knew that if you went near them, you either kill or be killed. Simple as that."
Mr Q says the penalty for knocking off crops would have been a bashing. He believes Haines' death has the hallmarks of a warning gone wrong.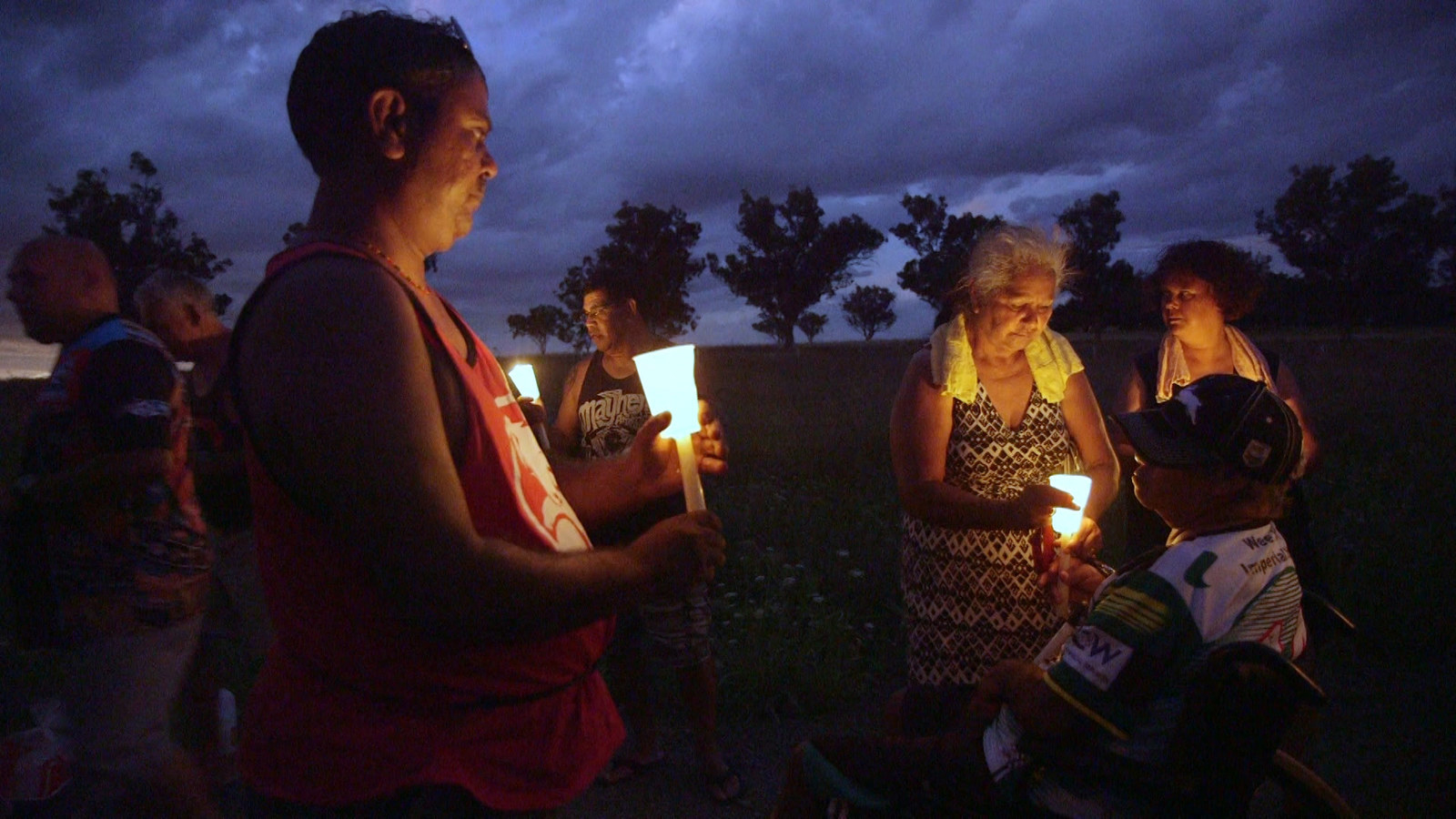 JANUARY 16 marked the 29th anniversary of Mark Haines' death. The family came together in Tamworth for a candlelight vigil. As the sun set over Gomeroi land the air became heavy.

It's "the spirit of Haines," one aunty said.
The family stood reflecting at the spot where Haines' body was found. His parents went to their graves not knowing what happened to their son, and the family's exhausting and heartbreaking journey along the road to justice becomes more difficult with each passing year.
The quiet is broken by the voice of Don Craigie, who unleashes a tirade laden with pain.
"Do what you should have done 29 years ago and investigate Aboriginal deaths as non-Aboriginal deaths. We ain't going quietly in the night, Haines would not have gone quietly in the night, he would have put up a fight, and you can bet we are going to fight to find out what happened to our boy."
THE OXLEY LAC supplied the following statement regarding the investigation into Mark Haines' death:

"Detectives from Oxley Local Area Command are continuing to investigate the death of Mark Haines under Strike Force Puno. They are continuing to pursue inquiries resulting from information provided by the community.
"The investigation is currently under review by the State Crime Command's Homicide Squad. Detectives are maintaining contact with Mr Haines' family; the most recent contact being last week.
Anyone who has information that may be able to assist Strike Force Puno investigators is urged to contact Crime Stoppers on 1800 333 000."
Cold Justice, a three-part documentary series by NITV in partnership with BuzzFeed News, starts Tuesday 30 May at 9:30pm on NITV.