Family Of Indigenous Woman Killed In Violent Sex Act Demand New Charges Against Two Men
The mother of seven died from blood loss after genital tract trauma.
There is growing pressure on the NSW director of public prosecutions to press charges against two men over the death of Aboriginal woman Lynette Daley, 33. Daley died on 10 Mile Beach on the NSW north coast on Australia Day in 2011 from blood loss following severe genital tract trauma.
The calls come after the ABC's Four Corners revealed disturbing details last night of Daley's last hours alive, which she spent with alleged boyfriend Adrian Attwater and his friend Paul Maris.
Daley, a mother of seven, was heavily inebriated at the time of her death and it's alleged that Attwater and Maris carried out violent sexual acts on her over a prolonged period of time in the back of a 4WD.
The pair tried to burn a blood-soaked mattress and Daley's clothes, including her blood-soaked underwear and tried to clean Daley's blood from the 4WD before seeking medical assistance.
When they did call for an ambulance the recordings reveal Attwater calling Daley a "fucking bitch".
"C'mon, wake up babe where are ya? Hey ya? You fuckin' bitch."
"What a good fuckin' Australia Day, fuck's sake. Fucking hell you bloody bitches," Attwater can be heard saying on the recorded Ambulance NSW call.
Adrian Attwater (L) and Paul Maris
A coroner found that Daley had died from blood loss after sustained blunt force genital tract trauma.

A forensic pathologist said the injuries Daley had sustained were more severe than someone who had given childbirth.
Attwater describes on a police video that he had used his "whole hand" to penetrate Daley, claiming the sexual act was consensual.
Nick Miller, who was fishing nearby, was flagged down by Maris to help. He told Four Corners that when he arrived at the scene he was immediately disturbed by the state of Daley's body and raised his concerns with the 000 operator.
"Yeah. It looks like rape and something else. I dunno. There's blood coming out of her vagina and she's got fluid in her lungs and I think she's dead already," a distressed Miller told the operator.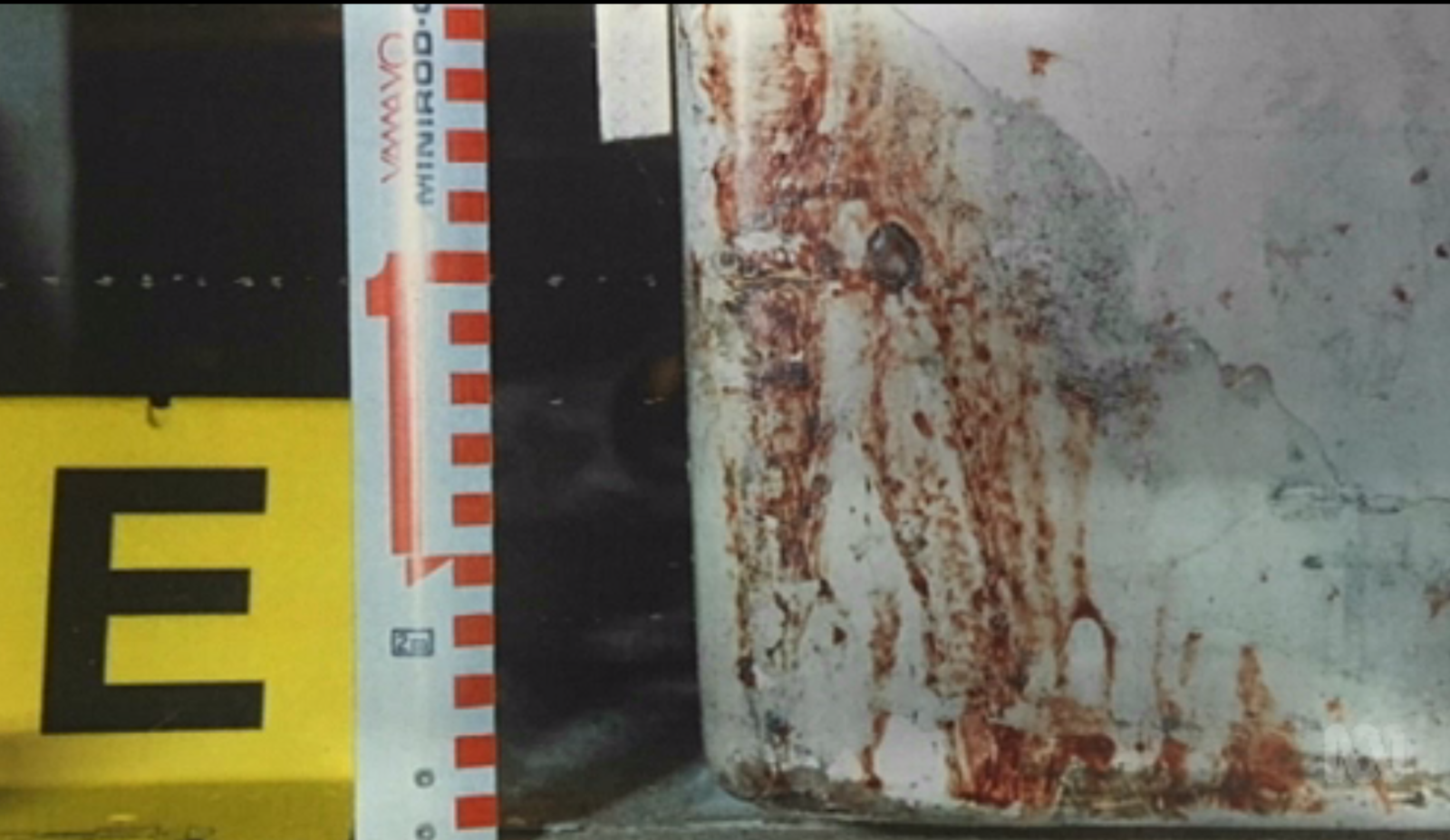 Following a three-month police investigation, Attwater was charged with manslaughter and Maris was charged with being an accessory after the fact. Those charges were later dropped by NSW director of public prosecutions, Lloyd Babb, who declined to prosecute the pair saying there was insufficient evidence.

"I can't understand it. From my reading, it's a very clear case of manslaughter," Thalia Anthony, an associate professor with the University of Technology Sydney's law school, said.
"I've seen cases with less evidence having prosecutions in manslaughter - and successful prosecutions, where there's been a conviction."
Daley's family believe the case would have been handled differently if the victim had been a non-Indigenous woman.

"They were exonerated. They walked. You know, it was just another Indigenous girl. We'll sweep it under the carpet. You know, they're a dime a dozen. This happens all the time," a distraught Gordon Davis, Daley's step-father, told Four Corners.
An online petition calling for the NSW attorney general to review the case has been created by Daley's family and friends.