One of my favorite characters from New Girl is undoubtedly Nick Miller. He's funny, adorable, and, honestly, just so relatable.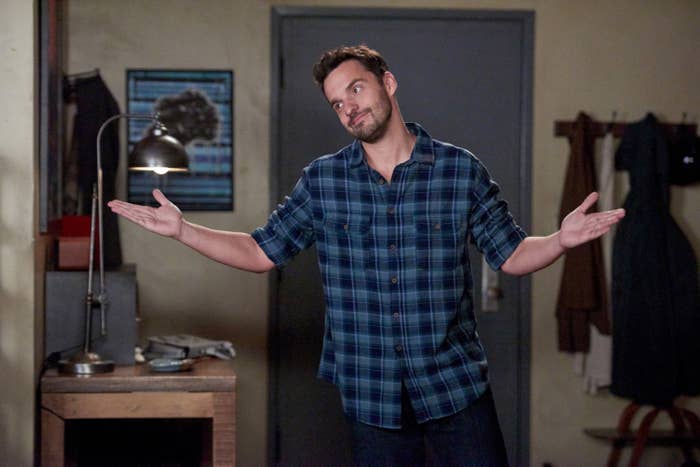 The amount of quotes he has said in the show that just resonate with me on a personal level is astronomical, so here are my favorite ones.
1.
"Sure, I could get a girl topless, no bra, with one hollowed-out papaya, some crushed ice, and two fingers of rum...but then I grew up. Now I only want to make a drink a coal miner would want. Straightforward. Honest. Something that says, 'I work in a hole.'"
2.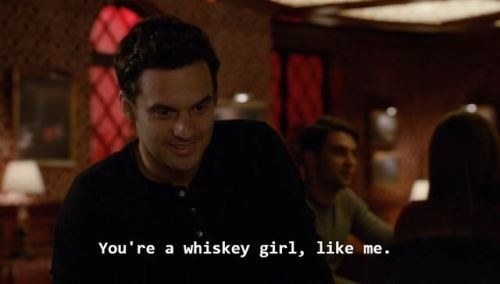 3.
"You treat an outside wound with rubbing alcohol, you treat an inside wound with drinking alcohol. It's science."
4.
"I'm just trying to figure out the level of Elvis impersonator we can afford. I think a white one is out of reach."
5.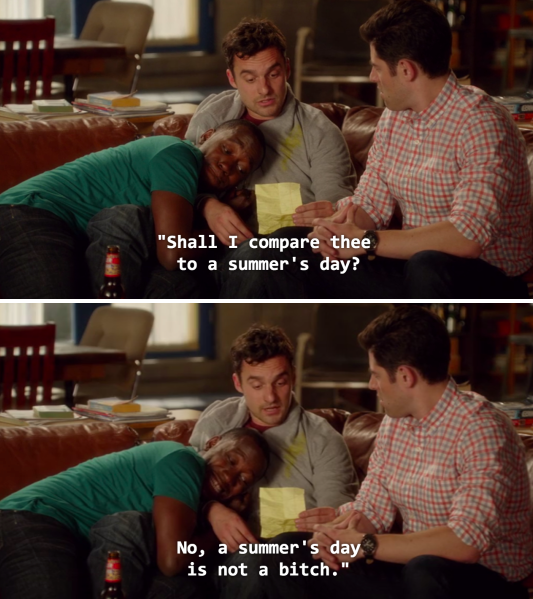 6.
"He smells like strong coffee and going to see a man about a horse."
7.
"Well look at that, I've never been an inspiration before. I don't like it, it's too much responsibility."
9.
"I'm not convinced I know how to read. I've just memorized a lot of words."
11.
"I'm pretty sure I'm having a heart attack, and I haven't arranged for anyone to clear my browser history. I wasn't building a bomb, I was just curious."
13.
"I refuse to pay for the wiffy!"
15.
"I want to kill you because I respect you. I think I understand hunting!"
17.
"Is calling a girl 'Shorty' still cool?"
36.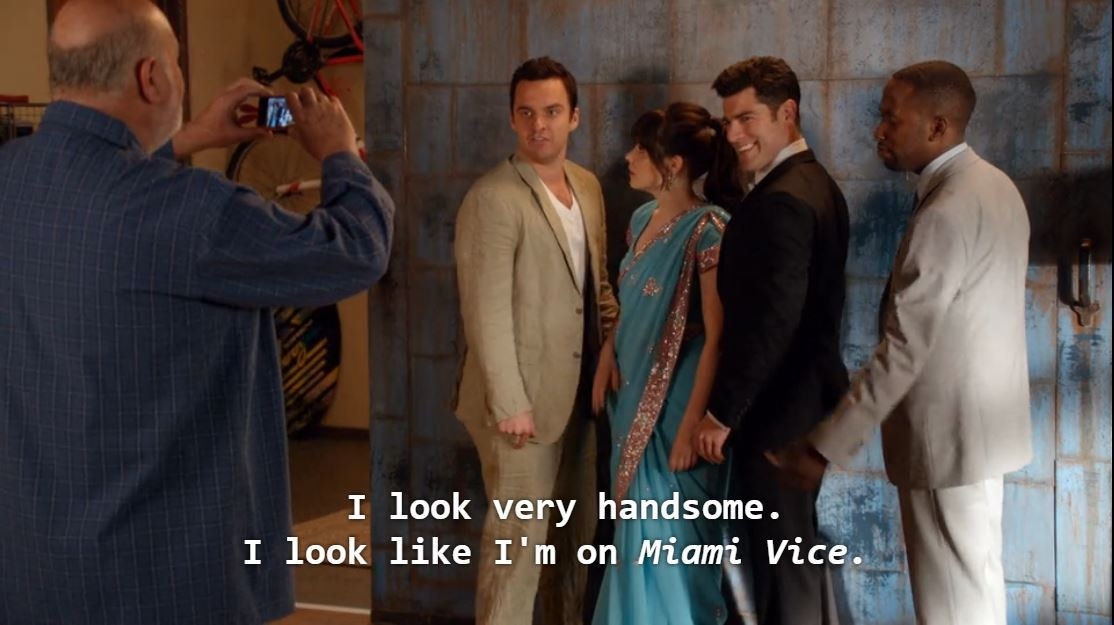 43.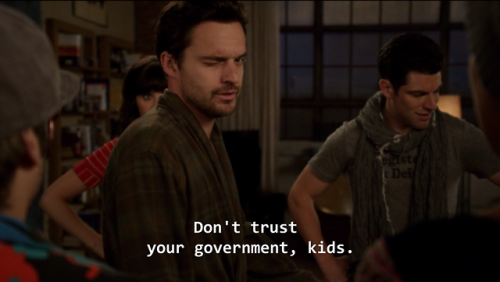 60.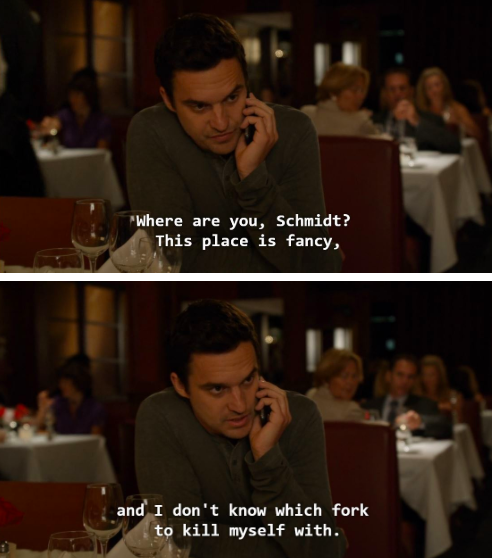 62.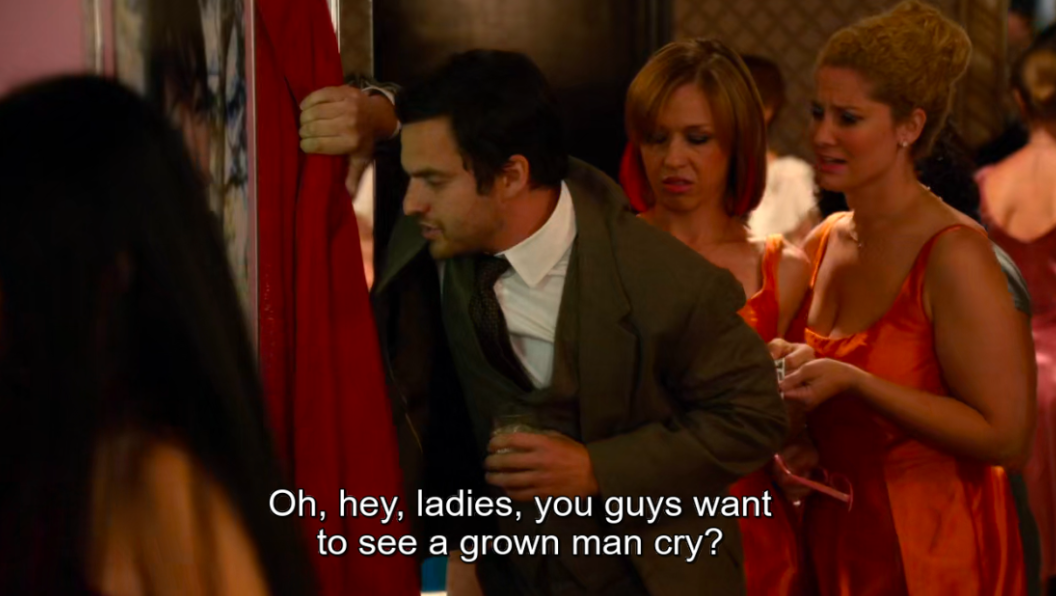 63.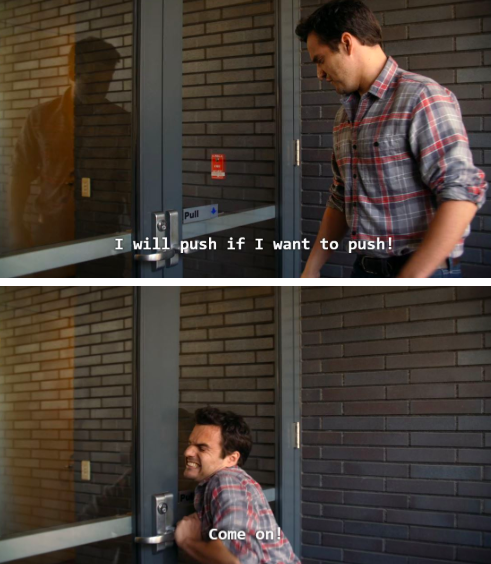 64.
65.
67.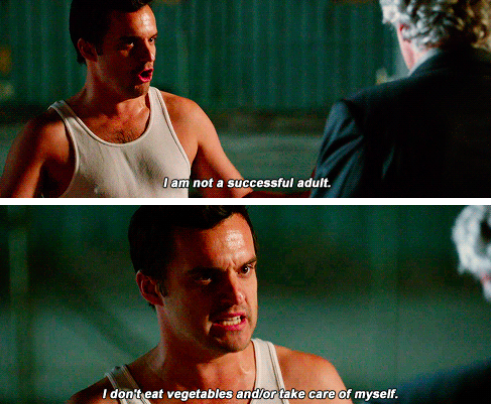 69.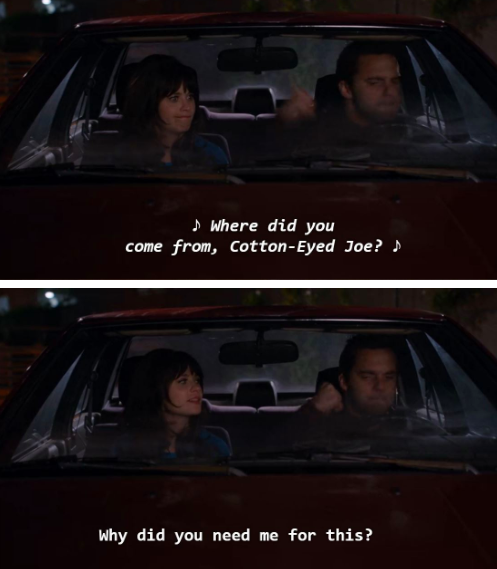 72.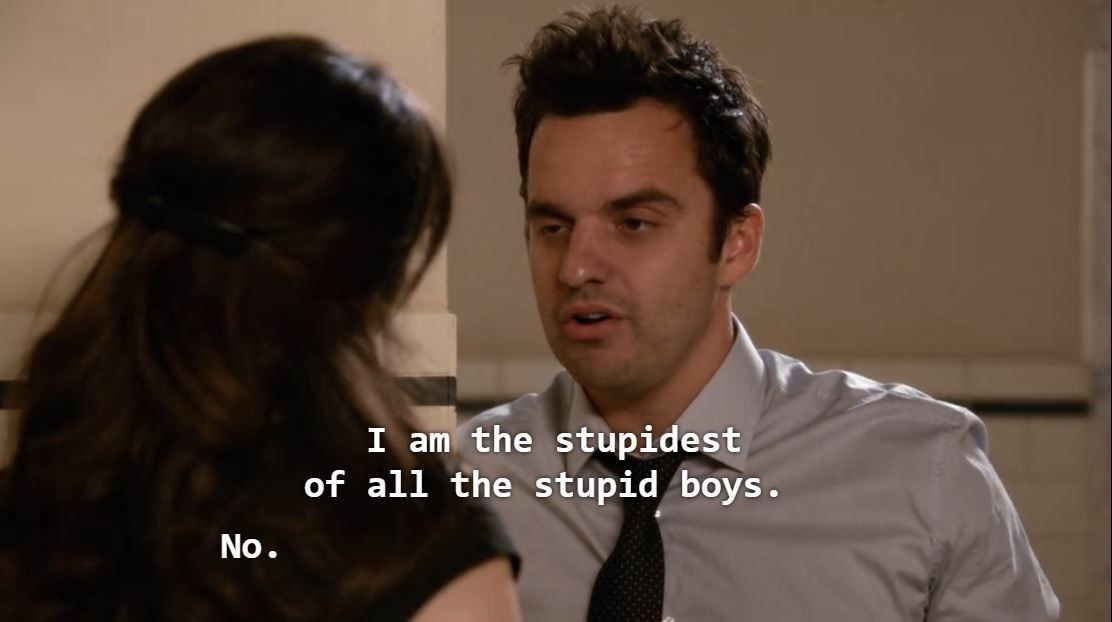 What's your favorite Nick Miller-ism? Let us know in the comments!
This article contains content from Stephanie Hope and Allie Hayes. It was compiled by Salimah McCullough.