On Saturday, in the small country town of Ballarat in regional Victoria, two men thought it was perfectly acceptable to paint their entire bodies and faces black and pretend to be Aboriginal for an "Aussie Icons" party.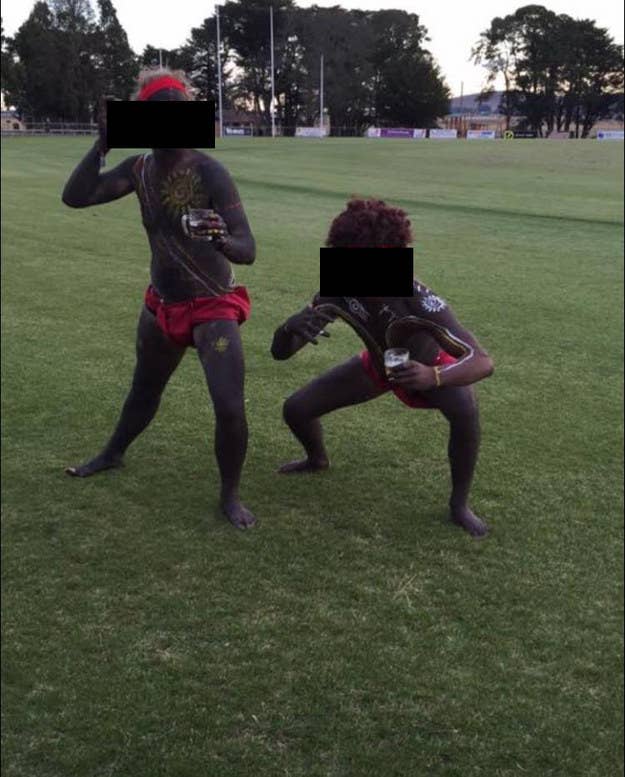 The caricatures of stereotypical Aboriginal men were replete with faux-Aboriginal designs over their arms, chests, and faces.
Beers in hand, the men posed and smiled for photos that were later posted to Facebook by the person throwing the party.
"These two legends had the best costume last night, I reckon they nailed the 'Australian Icon' theme perfect, top stuff lads!" the host said.
What followed was a mixture of outrage from the Aboriginal and Torres Strait Islander community on social media followed by backlash from non-Indigenous Australians defending blackface.
Koorie rapper Briggs was furious and shared the picture. He publicly named and shamed the people involved, writing, "fuck these dumb, redneck scumbags. Anyone who wants to stick up for this kind of bullshit can swiftly go fuck themselves".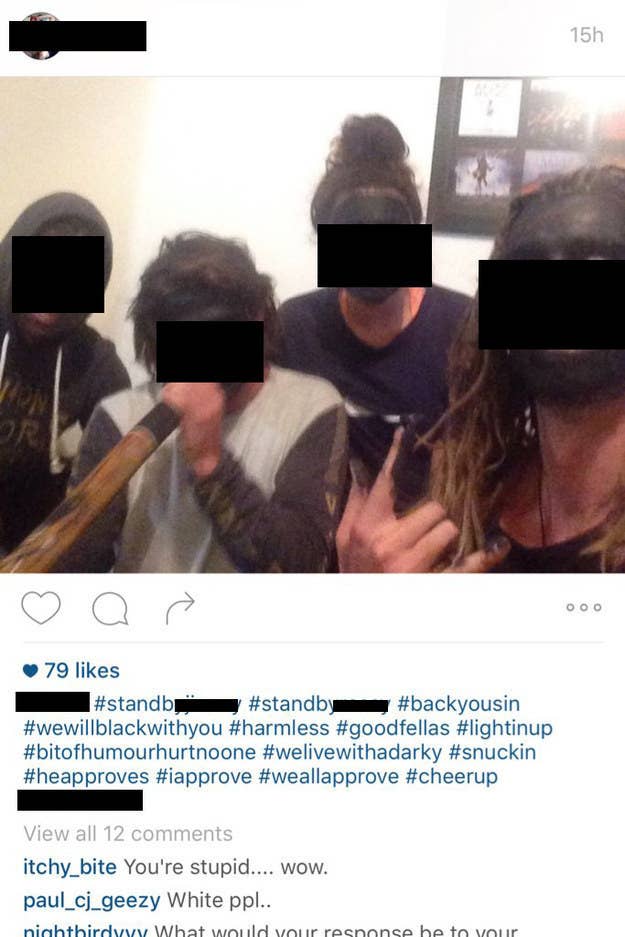 Indigenous singer Thelma Plum did the same.
Of course, this is far from the first time a blackface debate has raged in Australia. The cycle is always the same: blackface, backlash, then the backlash to the backlash.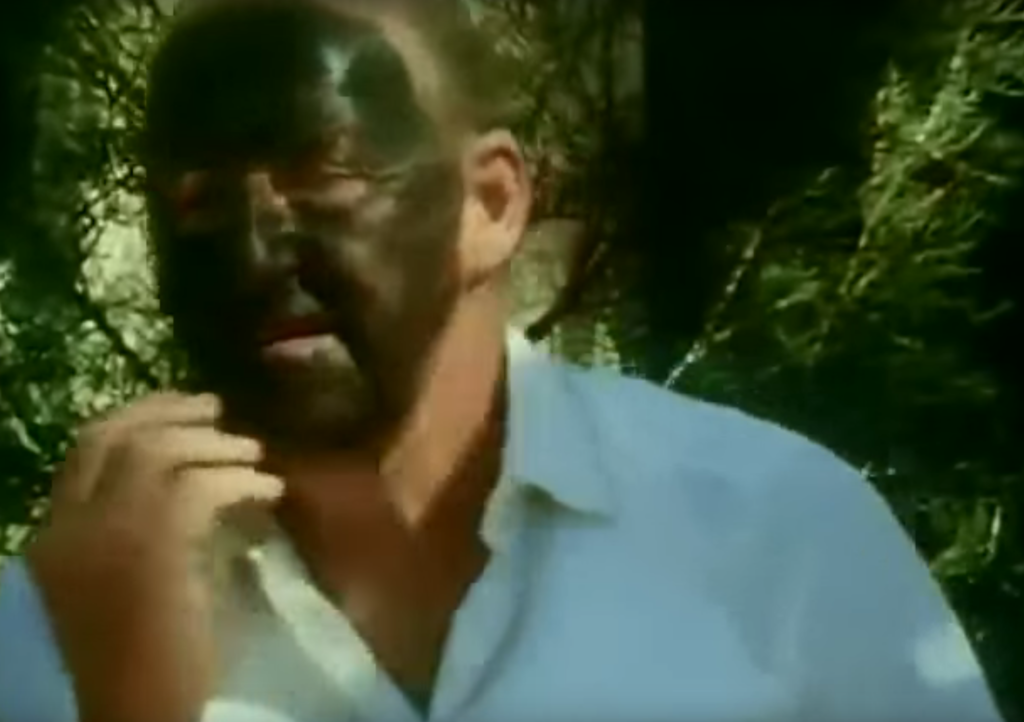 "Australia has a long history with this sort of whole performance of blackface," University of Sydney associate professor Catriona Elder, an expert in Australian cultural identity and history, told BuzzFeed News.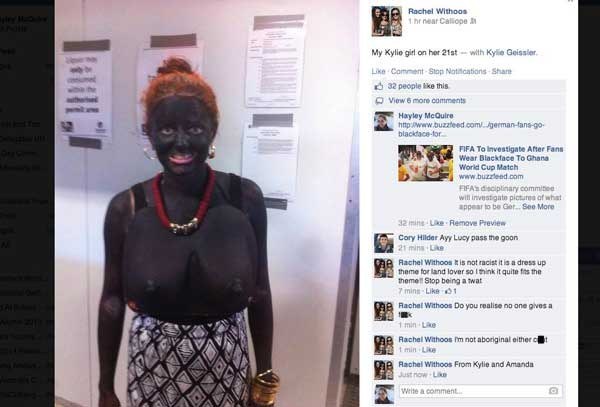 At the Australian Open last week, a fan of Serena Williams felt it appropriate to paint her face black and hold a sign that read "keep calm and be Serena".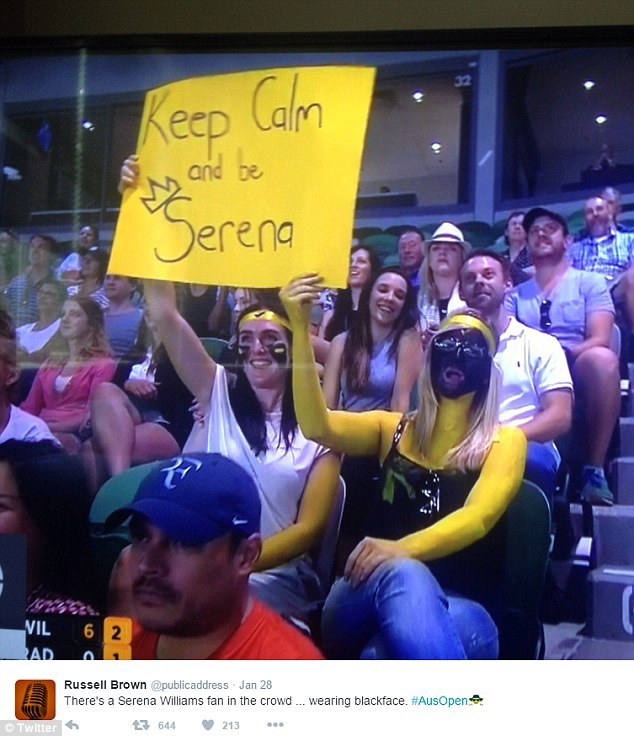 In 2015, Fox Sports journalist Briony Ingerson painted her face and body black at an African-themed party to celebrate the premier of the reality show I'm a Celebrity... Get Me Out of Here, which is set in Africa.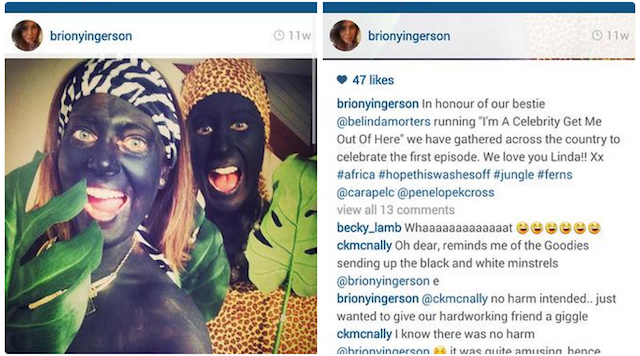 In 2011, Australia's national airline, Qantas, came under fire for encouraging two men to attend the Bledisloe Cup game in Brisbane in blackface.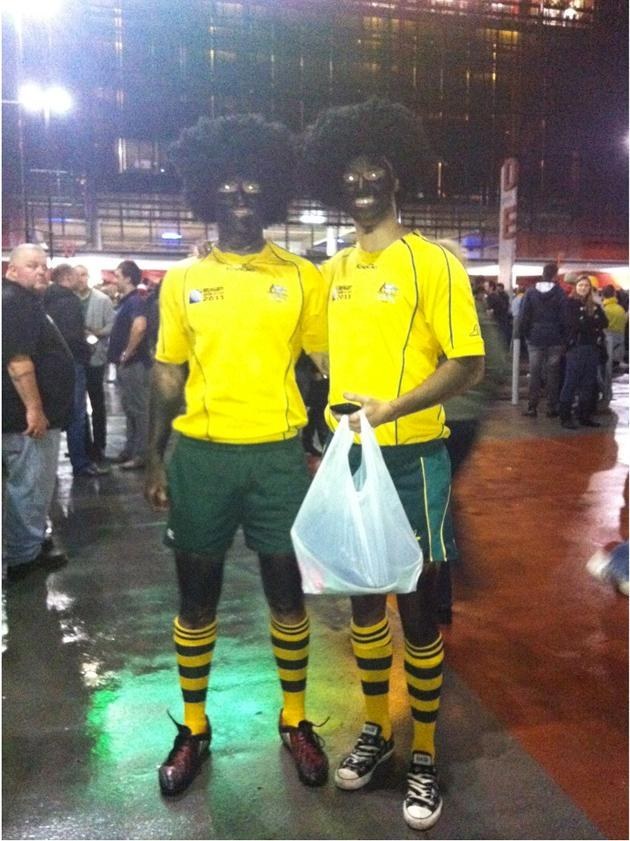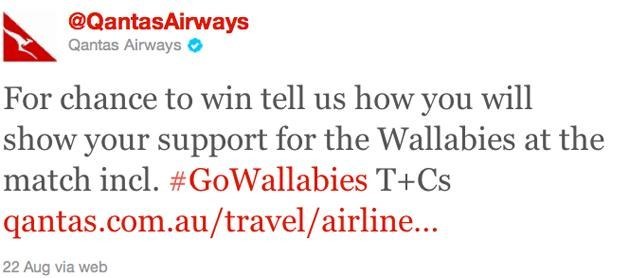 In 2009, Australia's love of blacking up for entertainment caused controversy around the world and left American pop star Harry Connick Jr gobsmacked.
During a talent quest segment on one of Australia's then most-popular programs, Hey Hey It's Saturday, a group of white men painted themselves black and pretended to be the Jackson Five.
Connick couldn't hold in his disgust.
"I just wanted to say on behalf of my country, I know it was done humorously but we've tried for so long not to make black people look like buffoons," he told host Daryl Summers. "When we see something like that we really take it to heart."
The clip made headlines in the United States and sparked another round of debate around the country.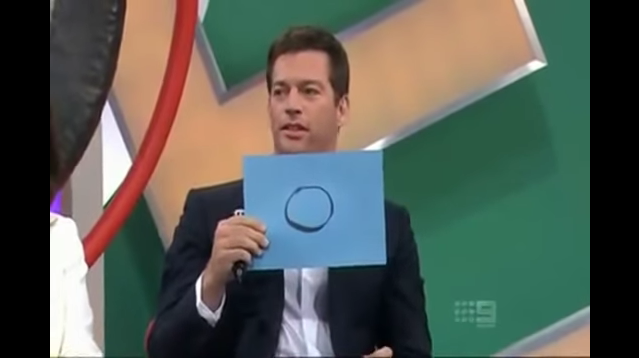 One of the more sinister uses of blackface in recent history took place in 1992, when two police officers attended a charity ball as two dead Aboriginal men, Lloyd Boney and David Gundy.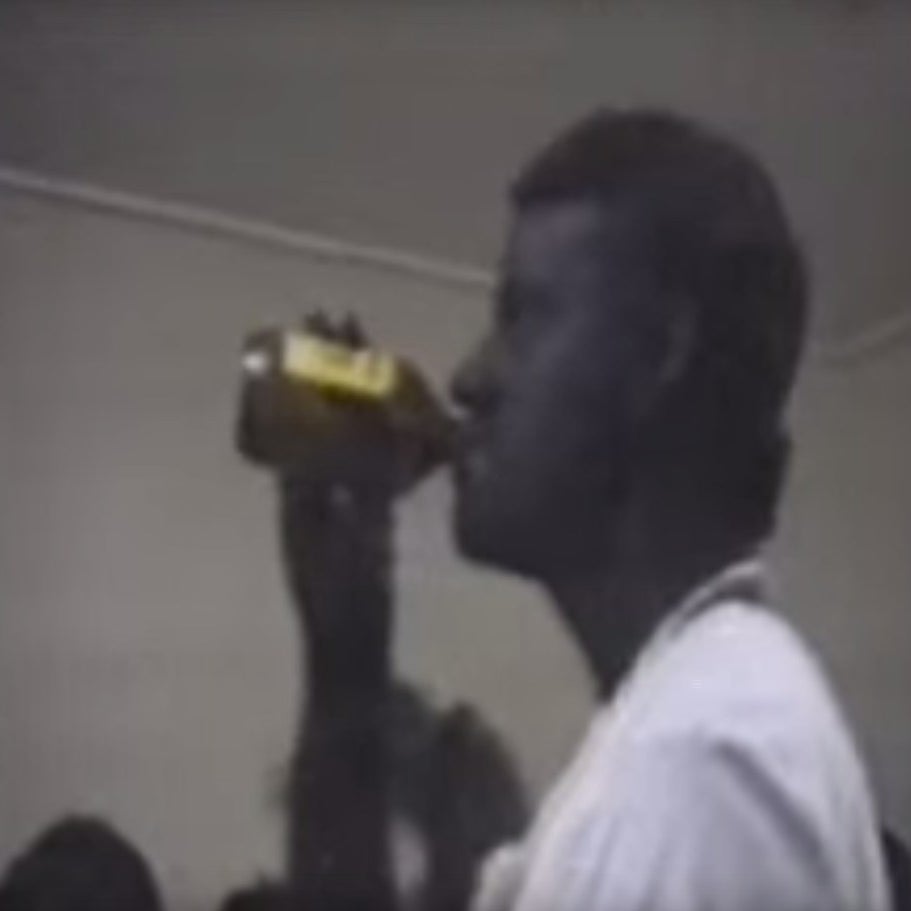 Boney had been found dead in a police cell in outback NSW and Gundy had been shot dead by a police officer in Sydney after being wrongly identified as someone else.
When the footage aired on ABC News it shocked the nation, prompting then prime minister Paul Keating to call for more respect for Indigenous people.
All of these incidents are rooted firmly in historical traditions that lampoon and subjugate Aboriginal and Torres Strait Islanders, Elder said.