This Makeup Artist Turned Herself Into Ron Swanson And It Is Jaw-Dropping
"Never half-ass two things. Whole-ass one thing." —Ron Swanson
This is makeup artist and YouTube personality Katelyn Galloway, aka Kiki G.
And THIS is Ron Swanson, from Parks and Recreation.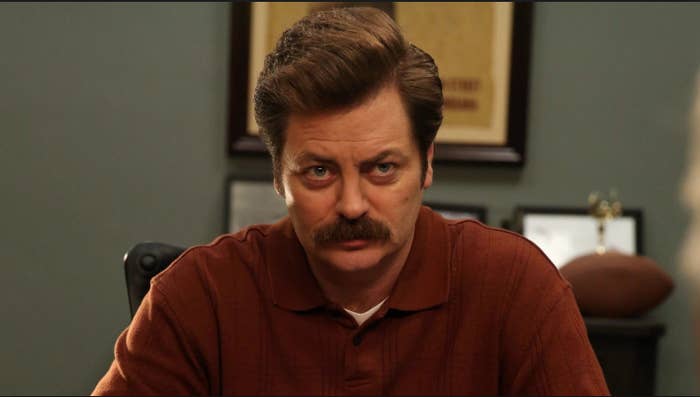 Clearly, Kiki is a Parks and Rec fan, starting her video strong with a Leslie Knope quote:
First, Kiki gets into character a bit with the help of a smart shirt, a wig, and of course the moustache.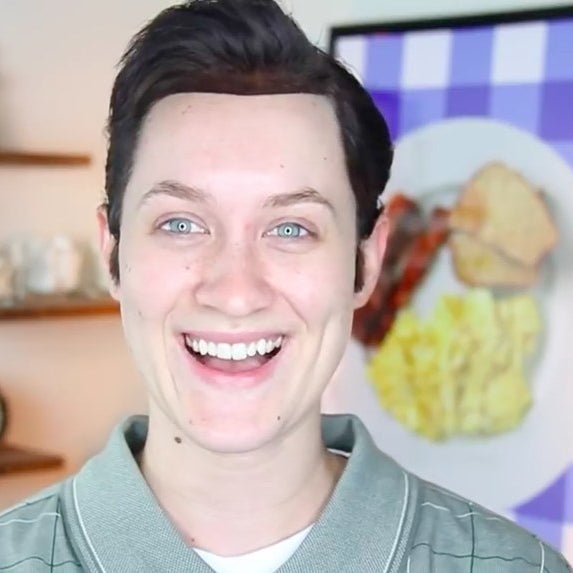 And obviously the bacon and eggs poster. Always bacon and eggs.
And then with meticulous penciling, shading, and highlighting...
Pretty great — don't you think, Ron?