These Twitter Reactions To A Candle That Supposedly Smells Like New York City Are Hilariously Savage
"Does it smell like this shoe filled with raw meat I saw floating in a storm drain while walking to work this morning?"
French fragrance company Diptyque Paris recently announced they will be selling a candle that captures the scent of New York City.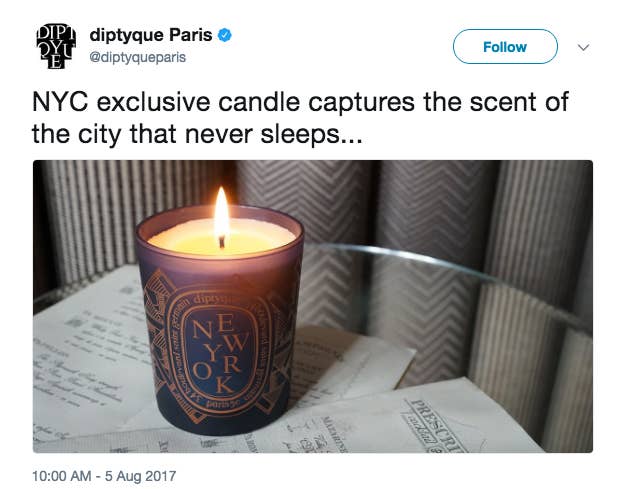 Yes, that's right. The aroma of NYC. What imagery could that possibly conjure? Well, the people of Twitter had a few thoughts on the matter.
While some were actually pretty enthusiastic about the idea...
...and pretty optimistic about what an NYC candle could smell like...
...most of the reactions ran the gamut from skeptical to savage.
What do you think an NYC candle would smell like?
¯\_(ツ)_/¯