Ryan Murphy recently announced on Twitter that Lena Dunham will be joining the cast of American Horror Story for its seventh season.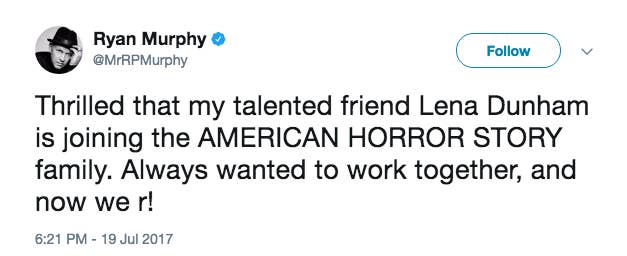 Some fans of the show were not exactly pleased at the news.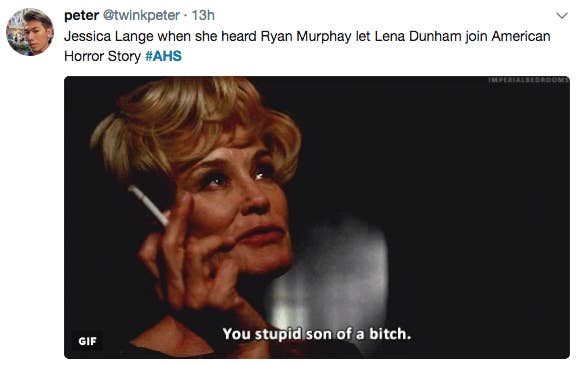 Others were a bit more optimistic, though.

AHS star Sarah Paulson quickly came to her new costar's defense, saying that the news is "Magic and dream of all dreams."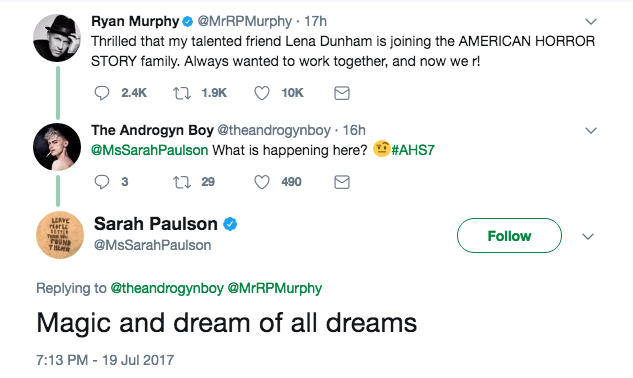 Meanwhile, the Girls creator and star took to Instagram to clap back at all of her haters.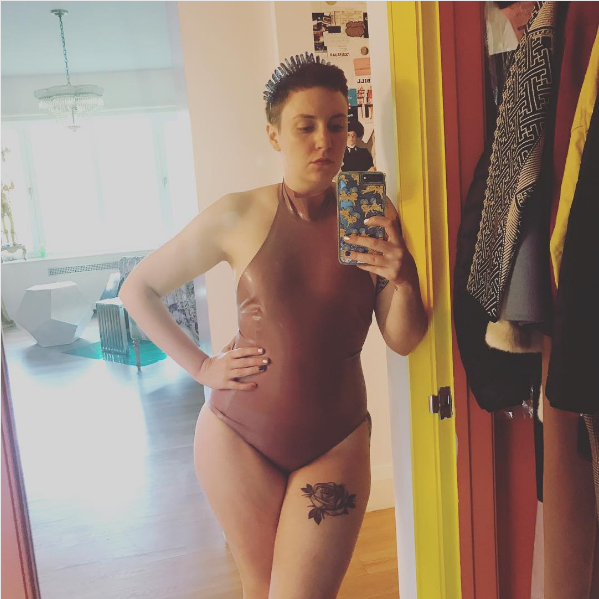 It's only important to me that people know as they're busy tweeting bullshit about me I'm most often dressed in a latex suit and crystal crown working from home on imagining new worlds #blessedbitch
Oops. Something went wrong. Please try again later
Looks like we are having a problem on the server.
Are you excited for Season 7 of AHS?