Fans of Netflix's Queer Eye already know that Karamo Brown is an incredibly loving and empathetic human. But now the show's "culture expert" has made a huge impact by standing up for Deaf and hard of hearing fans of the hit show.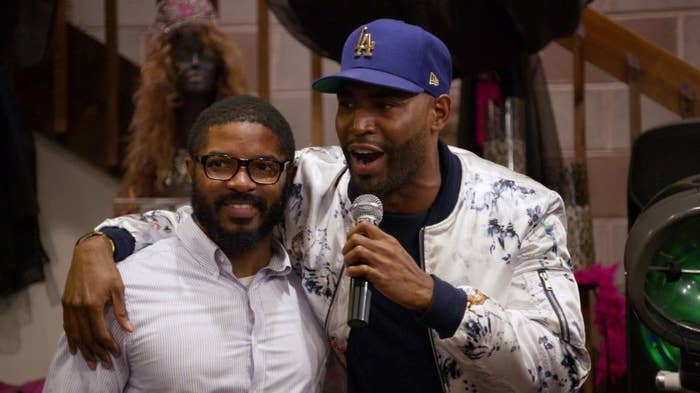 It all started when fans started tweeting about the fact that the captioning for Queer Eye (and some other Netflix titles) seemed to be edited and censored and calling the practice out as ableist.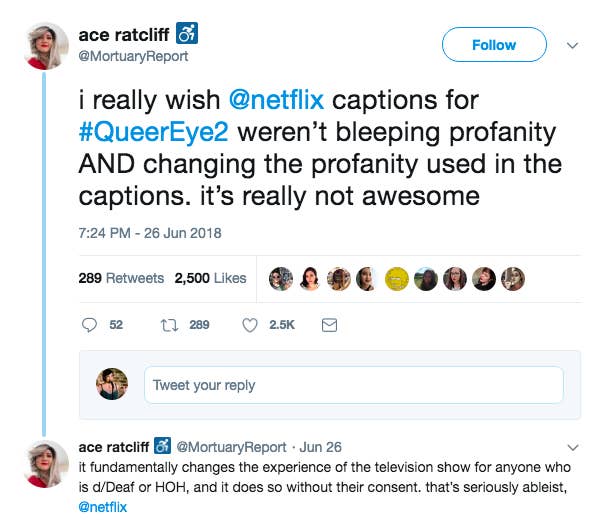 Others have pointed out that even dialogue that does not contain profanity has been edited or pared down, when all captioning should be verbatim.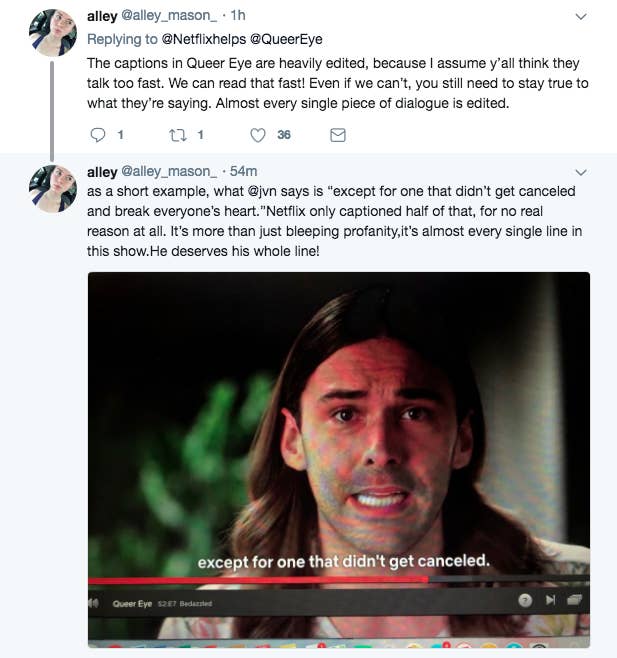 Twitter user Blake Reid also pointed out that this practice falls short of the FCC's caption quality standards.
Karamo quickly took notice, and pledged to speak up about the issue.
In fact, this is not the first time he has supported the Deaf/HOH community. Earlier this month he posted a video promising to use captioning on all of his personal videos so that everyone has access to the content.
Netflix has since responded to the fans via Twitter: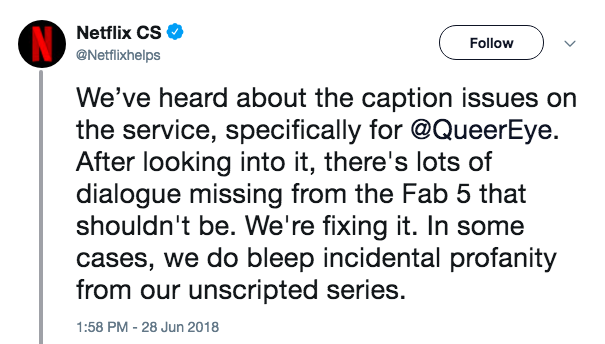 They seem to have acknowledged the issue and plan to fix it, and credit Karamo and the fans who brought it to their attention.

Fans were grateful that Karamo stood up and used his voice to amplify their own.
"Same experience for all."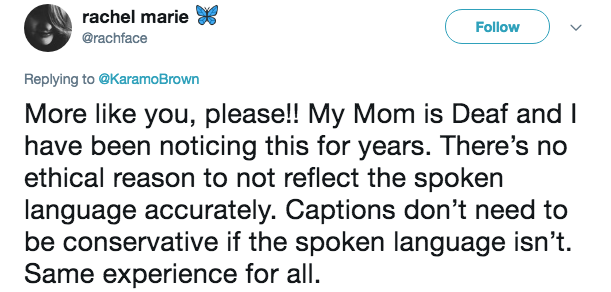 Thank you, Karamo and all the fans who spoke up for reminding us all that every voice matters.
Netflix