One Tree Hill star Hilarie Burton shared some adorable photos of her new daughter with The Walking Dead star Jeffrey Dean Morgan on Instagram last week. The couple also have a son named Augustus, who was born in 2010.
In the post, Hilarie referred to her new daughter as her "miracle baby" and opened up about having multiple miscarriages over the past five years.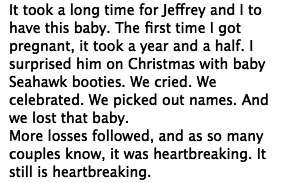 She wrote candidly about how difficult it was to see other celebrity moms celebrating pregnancies when it seemed impossible for her.
And every morning of the five years it took us, I'd open my computer at the kitchen table and see the news and I'd grow bitter over the endless parade of celebrities showing off their bumps and babies. I'd weep out of jealousy for how easy it was for them. Didn't they know something could go wrong? Didn't they know that there were other women out there struggling? It pained me to see the corporate sponsored baby showers and magazine covers capitalizing on this human miracle that wasn't happening for us.
When Hilarie began her pregnancy with baby George, she exercised caution out of fear of another loss.
I didn't want to celebrate for fear of jinxing it. I didn't want a baby shower. I checked her heartbeat every day, up until the day she was born. And now that she is here, I just stare at her in wonder all day. I see her in her daddy's arms and I don't take any of it for granted. She screams bloody murder and I smile because she is so wildly alive.
While she is filled with joy and gratitude, the new mom of two doesn't want her own celebration to cause another woman struggling with fertility issues any pain.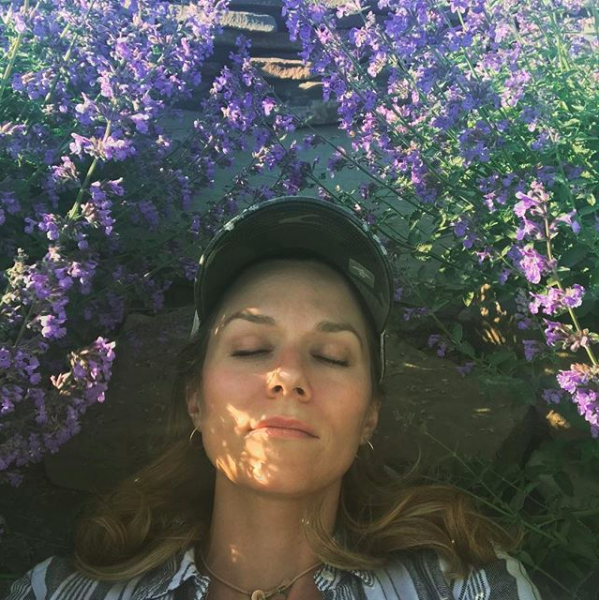 Lots of love and happiness to this beautiful family of four!