Deidre Hall Opened Up About 40 Years On "Days Of Our Lives" And Her Guilty Pleasures
"That'll be on my tombstone: Deidre Hall. Possession."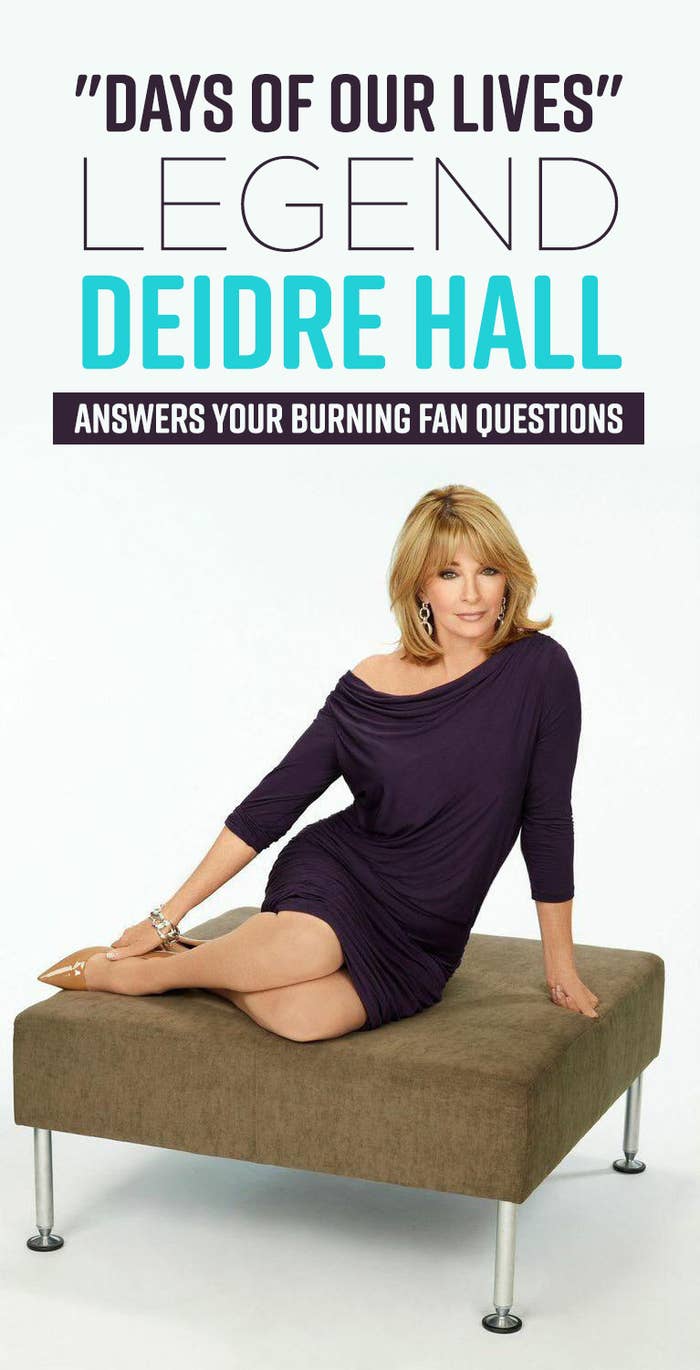 After 41 years on Days, what's your favorite thing about coming to work? —jasminew4e3c35987
Deidre Hall: Oh, there's so many things that I love about this job. You just caught me playing in Lauren [Koslow]'s room. I think the best part is coming back to be in a creative process with people that I find are so generous and so talented. And they up my game every day. Plus they're fun, they're funny, and we get to know each other outside the set a little bit. I flew to Vegas to see Eric Martsolf's show when he was in Vegas. He is a spectacular entertainer. And ever since then I just call him "Hey, Vegas!"
Josh Taylor and I rarely see each other and don't speak because our paths don't cross, but we've got a birthday ritual. If the sun goes down on my birthday and I haven't heard from him he needs to be dead, you know? And vice-versa. If I haven't gotten to him on his birthday — I don't know how that began, but we do it. Just sweet little friendships. I grow more proud and adoring of certain people the longer I know them. I'm mad for Marci Miller. I mean her sense of creativity and professionalism and humor is unparalleled. I get drunk doing scenes with her. I just sit and watch her and go, "Oh, wait! It's my turn to talk!" Her work is so pure and honest — she's gonna be a legend.
What is your favorite John and Marlena moment? —traceyw419425b98
DH: I was going to say moments on location, because that is such an intense process. We've been to Mexico, we've been out to Malibu to the beach to do those scenes, and your focus is so intensified. "We're burning daylight" — you know, you don't hear that here. "We're running down the clock," sure, but, get in, get out, get it good — so many things are swimming around. "Are the mics in place?", "Is there any light?", "Dee's in a bathing suit; everybody be careful!" [laughs]. It's a heightened way to work and I love being on location. I love being out in the air — [it's] especially fun to have fans standing around getting to see how that process works.
I've watched Days literally my whole life. Can you please share your skin care routine? You always look INCREDIBLE. —karenp16
DH: My skin care... You know, the two things I am ferocious about and I will say to any young girl is "STAY OUT OF THE SUN." I was raised in Florida; I didn't have that advantage. When I was growing up in swimming classes and diving classes, we didn't know about sunscreen — it wasn't around. So, my skin's struggle is sun damage that was done so many years ago. So my advice is — and I rarely give advice, but here it is — stay out of the sun. Wear a hat, wear sunscreen — not just on your face and neck and chest, but on your hands.
I get facials once a month and I use all kinds of products. People send me things that I love to try, and so I'm always switching it up.
What storyline are you asked about the most? —patrickk45ff1ccfb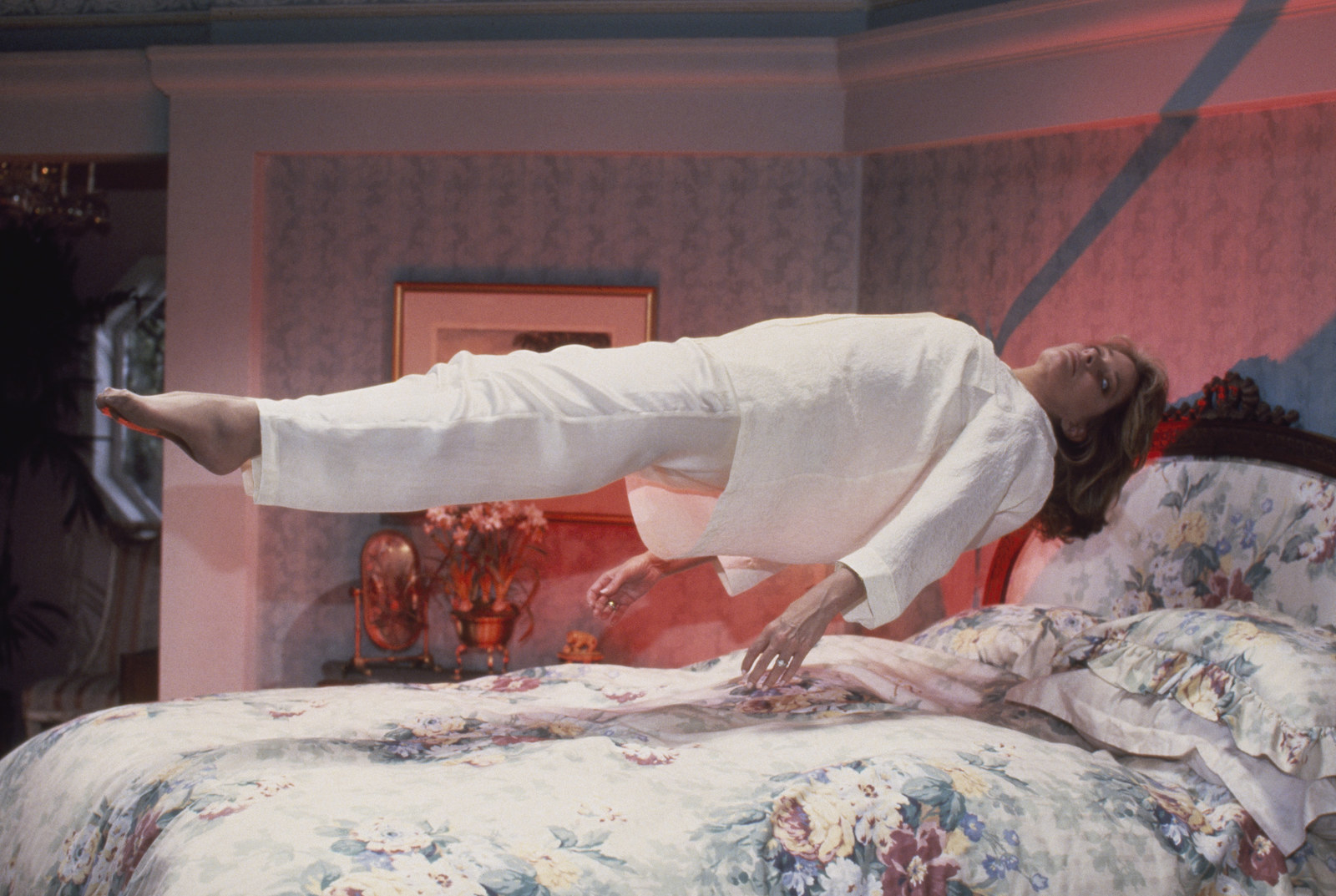 What was your real-life relationship with Joseph Mascolo like? —ginniekirbyg
DH: You know, we didn't have a personal relationship. I worked with him, obviously. We were not friends off camera. I knew his wife fairly well because she was our publicity director for a long time. Love Pat. He was one of a kind. He was ... old-school, larger than life off and on camera. And he was a force.
If you were to do another book, and it could be about anything you wanted, what would that be? —Linn Larsen Kårstad, Facebook
What is your favorite Marlena wedding gown? —Kara O'Rourke, Facebook
DH: I know it was slightly controversial, but the John wedding, the headpiece that was made. I mean, it was equal and opposite: I loved it, I didn't love it. I LOVED it, I didn't love it. I thought it was magnificent, I thought it was unusual. I mean she really can't wear a veil at this point, so what do you do to satisfy the audience and have some glamour and some excitement and some surprise to it? And I think that gown and headpiece stepping down the aisle was just [gasps] WHOA! Okay, there it is.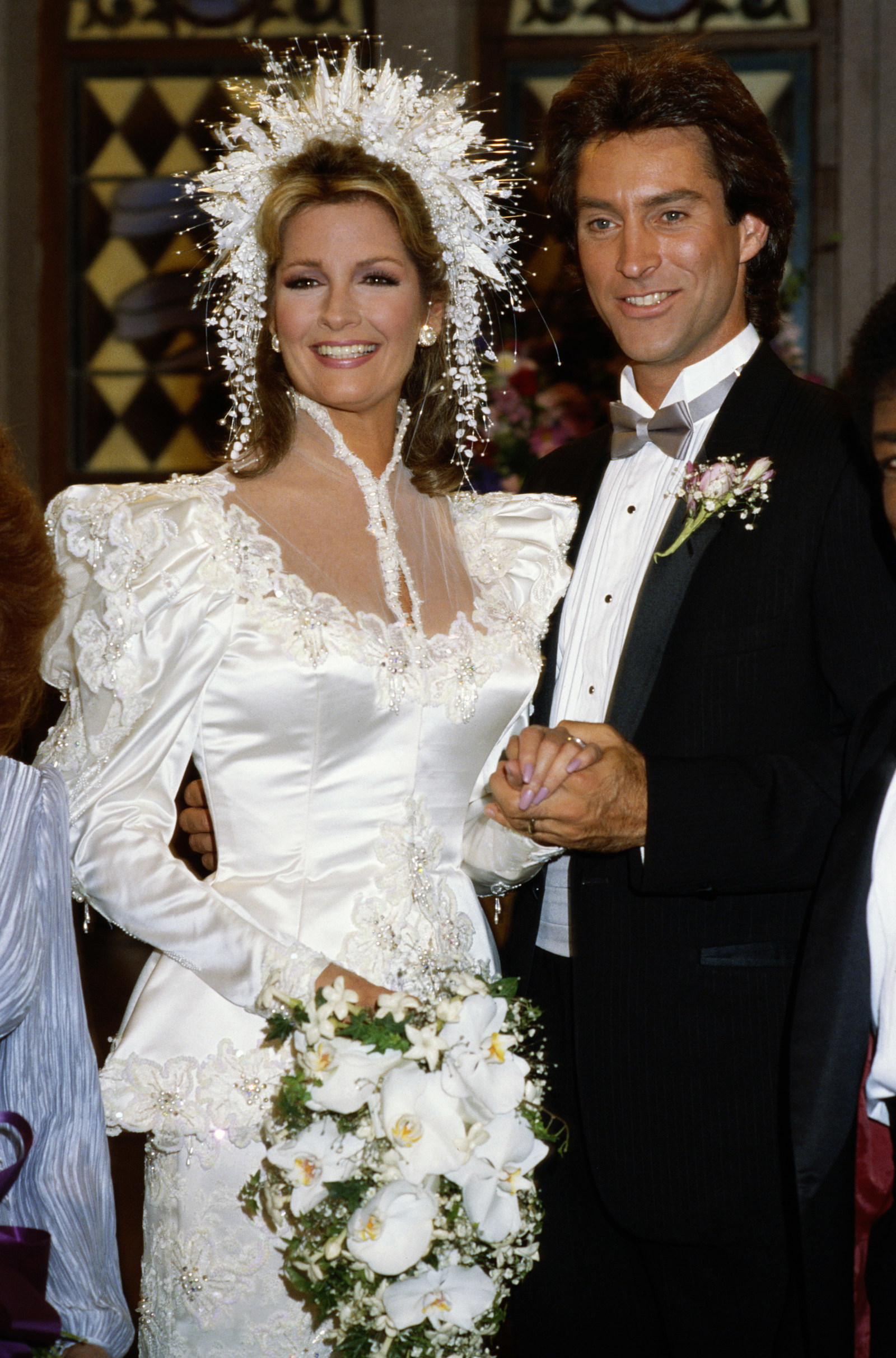 Do you have a guilty pleasure that you would be willing to share with your fans? Your favorite thing to do, eat, wear, or watch during your personal downtime? —Kara Kiste, Facebook
DH: I'm a toffee lover — but then people know that about me. I must say that I am locked to the news recently, and I'm not especially a news junkie, but all that's going on in the government has me riveted. The testimony ... it's about manners. Are you being appropriate in government? Are you all, that we have sent into these positions to represent us and to keep the world safe, are you doing that? Are you behaving properly? Because it's looking kinda dicey right now.
Do you still have your Electra Woman costume? —Meli Alexander, Facebook
Funniest moment on set or behind the scenes? We all know that Wayne Northrop was quite the jokester during his run on Days. Who has taken over that role now? —Kara O'Rourke, Facebook
What is your favorite memory of working with the cast of Our House in particular, Shannen Doherty, Chad Allen, and Wilford Brimley? —MJ Cormier, Facebook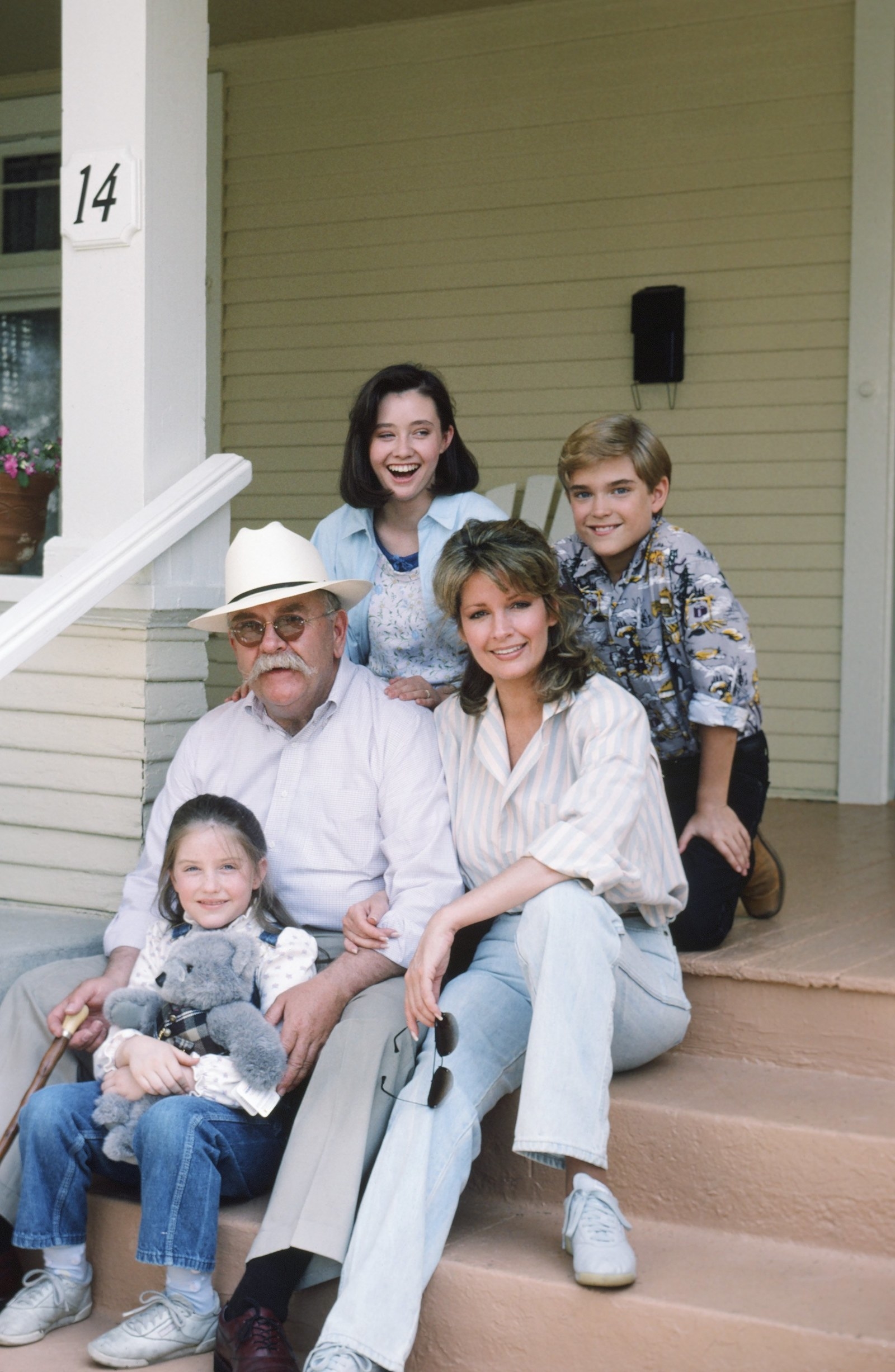 What's it like playing the same character for over 40 years, when writers come and go, and you're in a position where you know the character better than the people writing her? —BuzzFeed