On Thursday night's season finale of ABC's Greatest Hits, Ariana Grande sang a medley of two Whitney Houston hits, "How Will I Know" and "Queen of the Night," and she absolutely CRUSHED IT.
Before the show, Ariana tweeted about how excited she was to pay tribute to her "angel."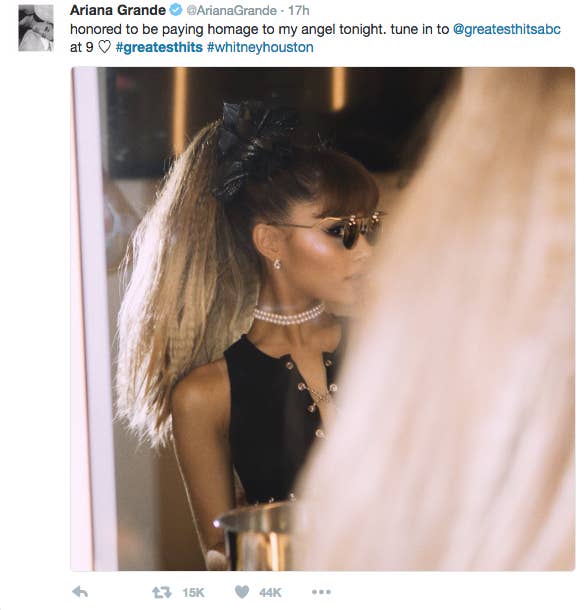 Whitney is a legend, and Ariana had some big shoes to fill, but I think this tweet basically sums up how it went.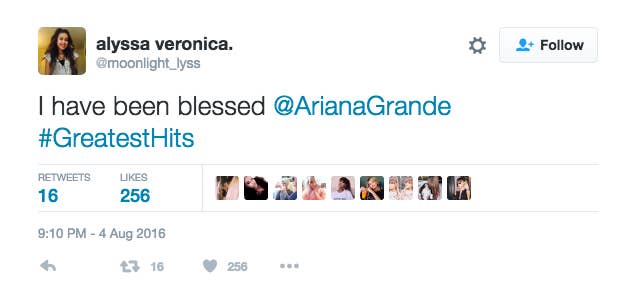 🙌 #blessed 🙌