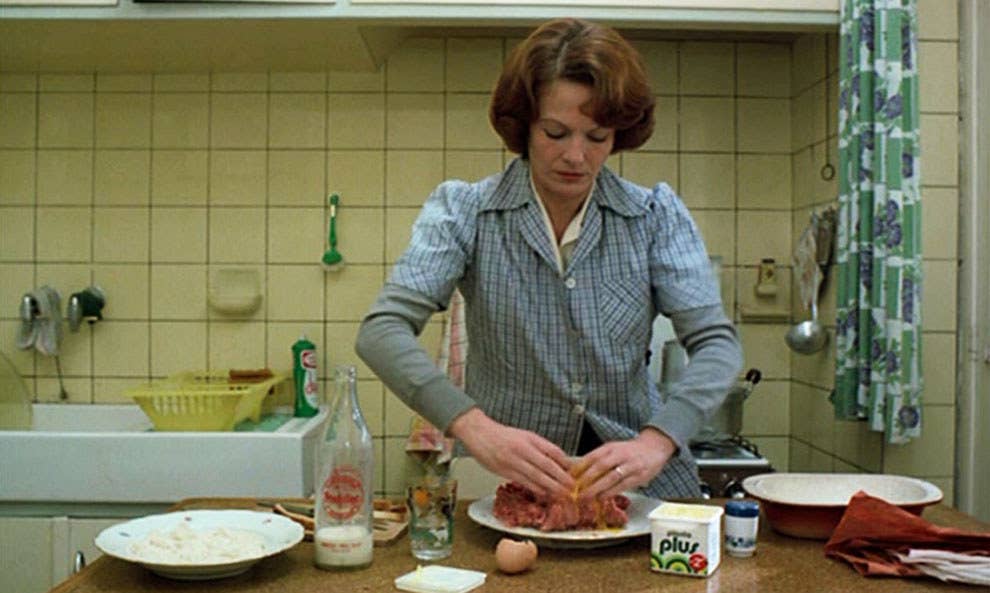 Chantal Akerman was in the middle of promoting her latest film, the documentary No Home Movie, which premiered a few months ago at the Locarno International Film Festival, when she died suddenly. The French newspaper Le Monde is reporting that she killed herself. She was 65.
The Belgian filmmaker is one of the most important and influential figures in the infuriatingly underpopulated history of women making movies. She's the only female director represented on Sight & Sound's once-a-decade critics' poll of the 50 greatest films, which speaks as much to the respected list's narrow sensibilities as it does to her standing. Her output veered too close to the experimental to ease her into becoming the kind of household name that, say, Jean-Luc Godard, whom she credited with inspiring her career, was able to be.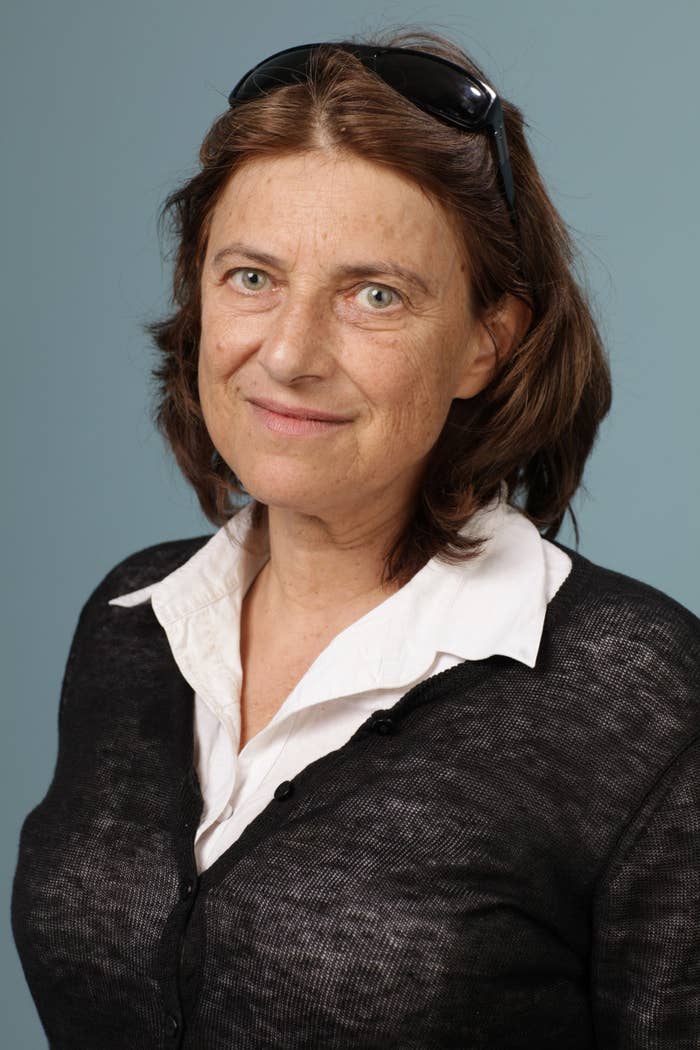 She rarely tried to make conventional work, aside from her 1996 Juliette Binoche and William Hurt rom-com A Couch in New York. Her movies were challenging not just to watch but to contend with. Like all great filmmakers, she seemed to be inventing a new language of cinema as she went along, and it was one that was intrinsically and sometimes contentiously feminine.
Akerman's most famous film, the one that's on that Sight & Sound list, is Jeanne Dielman, 23, Quai du Commerce, 1080 Bruxelles. She was 24 when it premiered at Cannes. You can watch it on Hulu if you have a subscription, or pick up Criterion's DVD release, which includes interviews with Akerman, her mother, and her cinematographer Babette Mangolte. But Jeanne Dielman, 23, Quai du Commerce, 1080 Bruxelles is one of those movies that's best watched in a theater, where there's no escape.
It's three hours and 21 minutes long, and it is a film that weaponizes boredom. It takes place over three days in the life of its title character, a Belgian widow played by Delphine Seyrig who lives with her teenage son Sylvain (Jan Decorte). She spends her time doing housework and turning the occasional trick to support the two of them, the hours unfolding in long, patient, relentless takes in which Jeanne bustles around the apartment in her housedress, eats her lunch alone at the kitchen table, and goes out for a solitary coffee.
Jeanne Dielman, 23, Quai du Commerce, 1080 Bruxelles is devoted to women's work, both in the chores that fill its heroine's days and in how she services, in different ways, the men in her life. It manages to be radical simply by demanding its audience bear witness to a domestic world that's not typically considered the stuff of stories and certainly not the stuff of movies, despite the fact that there have been plenty made about disconsolate businessmen and their dissatisfactions.
We observe how Jeanne keeps her miniature universe running, her routine like a cage from which she's never thought to flee until everything starts to subtly fall apart. She polishes her son's shoes in the morning so they're ready when he wakes up and has dinner ready for him when he's home and is available and ready for the men who stop by each afternoon to exchange money for sex. None of them notice the degree to which she's submerged her own desires — her callers because that's what they're paying for, and her son because he's been doted over and cared for this way all his life.
"If I were a woman, I could never make love with someone I wasn't deeply in love with," Sylvain tells his mother when he's getting ready for bed, having asked her about his father, dead six years, a man who Jeanne married out of practicality more than passion. It's a cruel statement, though he doesn't mean any harm — Jeanne's life doesn't seem to have afforded her many brushes with romance. But all she says in return, lightly but with the impact of a slap across the face, is "How could you know? You're not a woman."
The film was inspired by and was meant as a tribute to the day-to-day regimen of Akerman's mother, Natalia, who survived Auschwitz and emigrated from Poland to Belgium, where Akerman was born, and who died last year. Natalia's the focus of No Home Movie as well. "I was obsessed by that, by her life," Akerman told Mubi in one of her last interviews. "I was obsessed also by the way when she went out of the camps she made her house into a jail. That's Jeanne Dielman. Now I can tell that, but I was not aware of that when I did it, you know? So I thought that I was the one that had to make, because she would not say anything, that I was the one who was going to testimony instead of her."