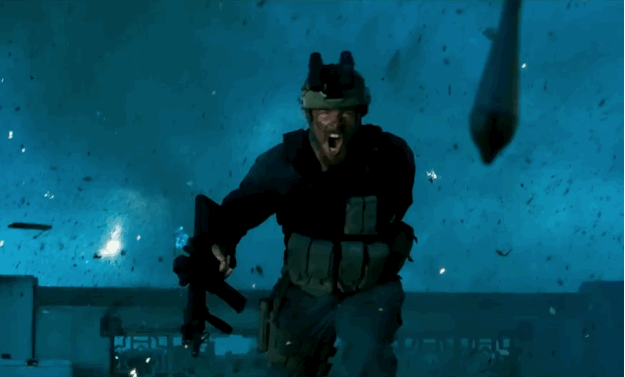 Here's the signature Michael Bay moment in 13 Hours: The Secret Soldiers of Benghazi: A mortar round is fired, and the camera follows it up into the air and then down, down to the no-longer-secret CIA annex in which a group of American operators and agents have barricaded themselves. If the sequence looks familiar, it's because it echoes the bomb dropping from Pearl Harbor, in the same way that the speed-ramped shot immediately afterward of a man fleeing resembles the one of Rosie Huntington-Whiteley gawping while slow-motion destruction unfolds behind her in Transformers: Dark of the Moon. There's an explosion, and in the wake, a tattered photograph of the just-killed man's wife and child flutters past the wreckage.

"No he didn't," the person sitting behind me at the press screening I attended whispered. Further down the row, someone less revolted let out a soggy sniffle.
Oh yes, he did. He's Michael Bay, dammit, one of Hollywood's most successful directors of big, shiny, shameless pieces of entertainment, a man who loves action and patriotism and brawny heroes and slavering shots of women and circling cameras and product placement and blowing things up. And people love him, from 1995's Bad Boys through 2014's Age of Extinction through this new movie, which on a basic level looks like more of the same — action aiming for the usual reptile-brain responses, just less spendy and a little more restrained.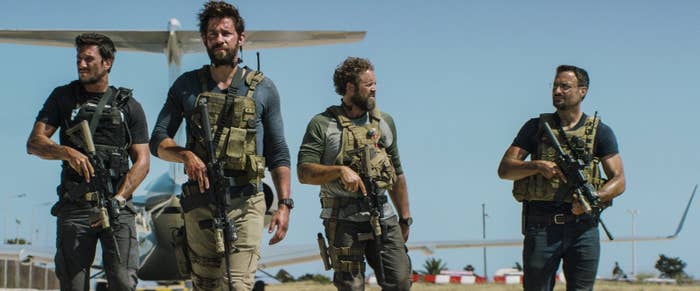 The robot aliens have been swapped out for a group of sturdily manful GRS contractors played by a buffed-up but still quirky collection of actors: John Krasinski plays Jack Silva and the hard-working James Badge Dale is Tyrone "Rone" Woods, while OITNB's Pablo Schreiber, Krasinki's Office-mate David Denman, Dominic Fumusa, and Max Martini appear as the other members of the security team. They're there to guard the CIA compound. But after an attack on the diplomatic outpost in which Ambassador Chris Stevens (Matt Letscher) is staying, they attempt a rescue, then spend the rest of the movie defending themselves from Libyan attackers over a long night.
But 13 Hours isn't just like the rest of Bay's big dumb action movies — it's a big dumb action movie about Benghazi. It's based on the real tragedy that left four Americans dead and then morphed into a divisive, controversy-ridden, intensely partisan talking point. It's adapted from Mitchell Zuckoff's book of the same name, based on the accounts of the security team members. Its dumbness is a feature, not a bug — part of the deliberately blinkered quality to its chosen scope of funneling the story through men who are there to guard and fight. As Krasinski's character notes in a rare quiet moment, he doesn't know why he's there and he doesn't understand what's happening in Libya; he's just doing a job. 13 Hours doesn't have to try for anything bigger-picture — it actually ends with one of the contractors helpfully telling a battered local interpreter, "Your country's gotta figure this shit out!" It just focuses on the fighting and, along the way, how the U.S. government responds to the attacks.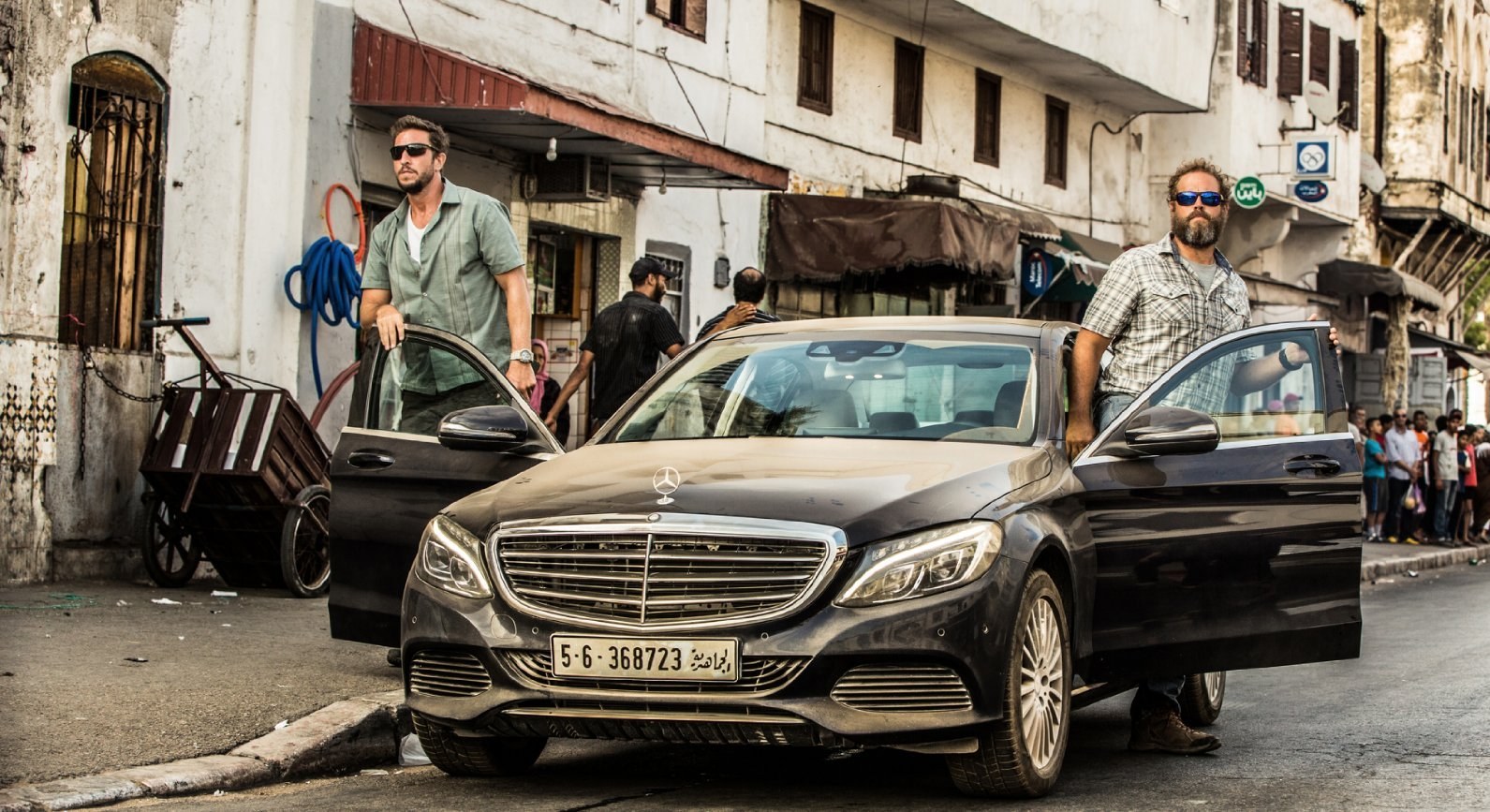 And despite the House Intelligence Committee having found no intelligence failures, wrongdoing on the part of the Obama administration, or delays in the dispatching of the GRS team, 13 Hours has a clear point of view about what went down there on the ground. The sneering CIA chief (David Costabile), who's more of villain than any of the attacking horde, demands the security team stand down when they want to embark on their rescue attempt, causing a delay that one of the men later claims is directly responsible for Stevens' death. Characters repeatedly affirm governmental failures, from the budget issues behind the ambassador's sparse protection detail ("That's some real dot-gov shit," Jack says) to the character who laments, "I called for air support — it never came!"
Bay has insisted repeatedly that 13 Hours isn't a political film, as if the very act of making a movie about Benghazi weren't hopelessly political, particularly in the midst of a presidential campaign. It doesn't need to call anyone out by name to make its feelings known, but what's more interesting is how its basic Bayishness converges so handily with the point it's trying to make. As in many Bay movies, its higher-ups are cowardly and condescending, and its heroes are authentic, get-your-hands-dirty types — self-proclaimed alphas. Costabile's character dismissively informs the contractors that they're unnecessary and shouldn't bother the "Harvard and Yale" educated minds they've been hired to protect, a prickly bunch that includes a French-raised Sona (Alexia Barlier) and the British... Brit (UnReal's Freddie Stroma), who doesn't even have the good taste to be American.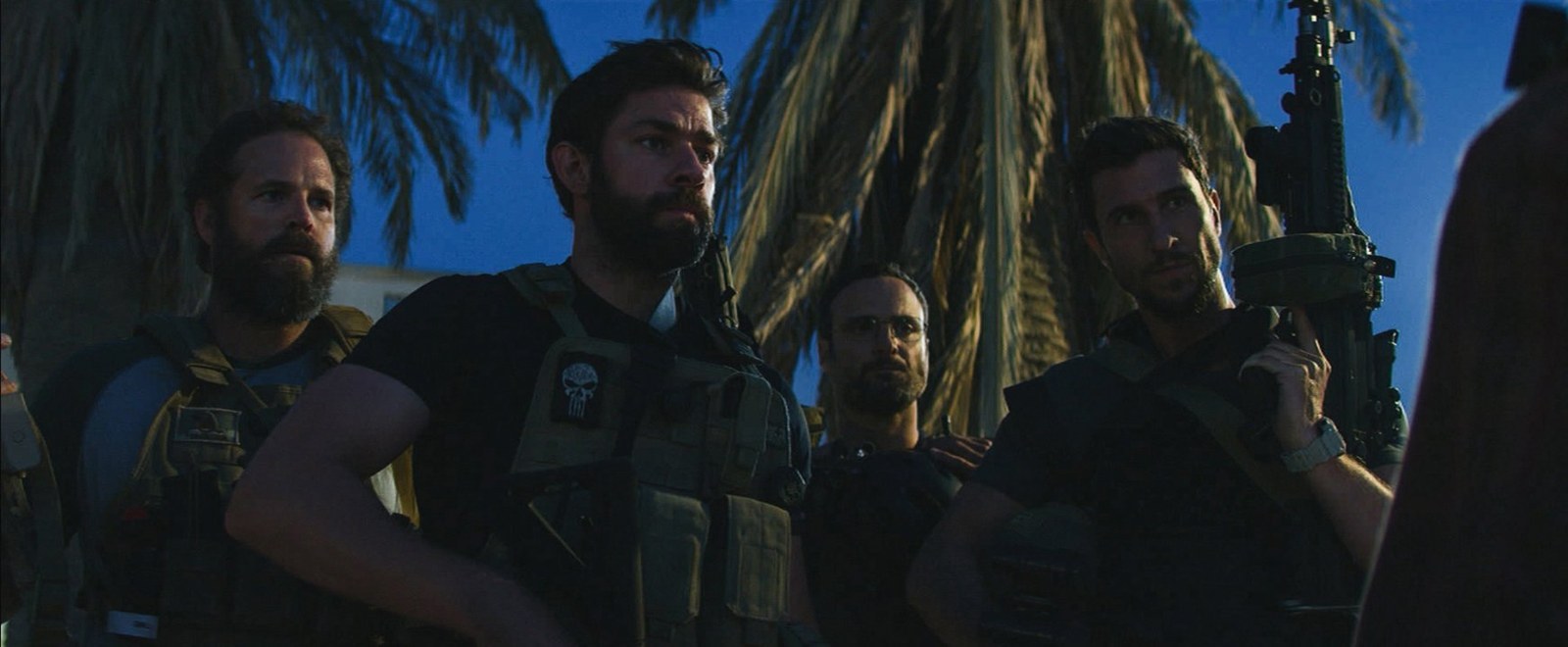 The security team is, of course, signaled to be super-American in all sorts of broad ways: video games, God, dogs, and Skyping home to the families they've been forced by unfair economics to risk their lives to support. These men start to blur, in their beards, muscles, and uniforms, a set of symbols more than characters — real men, the movie affirms, left out to dry while the poncey CIA chief insists on gathering intelligence. It's a divide Bay can't help but undermine with the ornate action scenes that follow, in which dozens of faceless attackers rush out of the dark to be gunned down. He can't help but love the odds, despite the real deaths he's turning into entertainment. Bay may claim his movie isn't political, but there's no denying it turns tragedy into familiar entertainment.