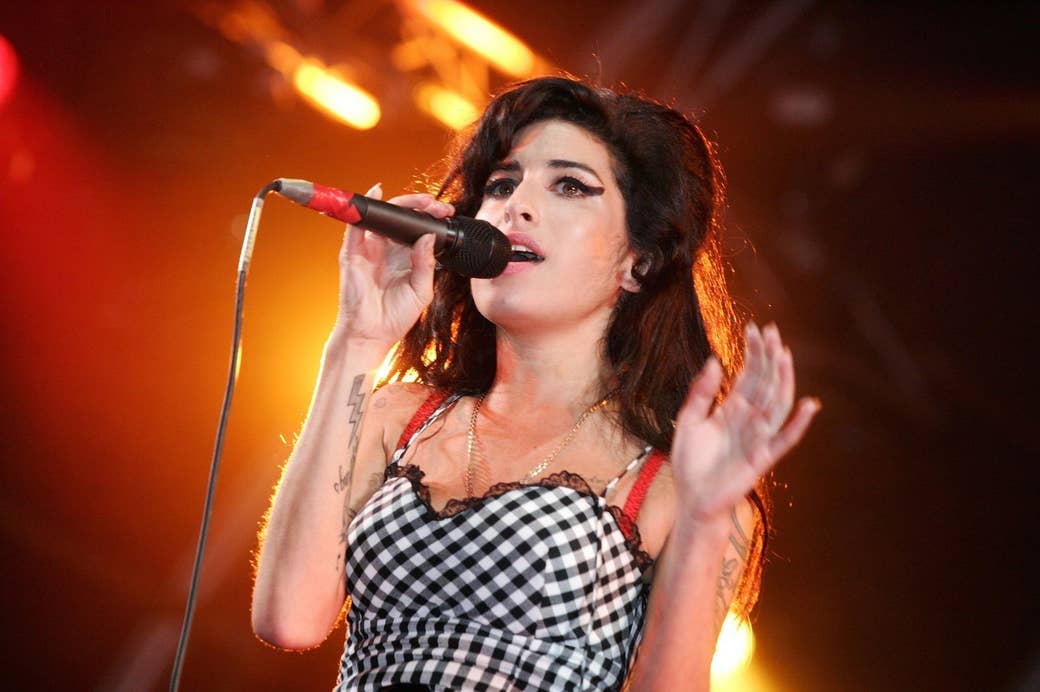 It's not quite four years since Amy Winehouse died at 27, an age when death has been eerily prone to catching up with gifted, hard-living performers. The talented singer and songwriter had been dying in public for some time before that, staggering out of pubs and stumbling through performances looking gaunt and dazed, wasted enough to be numb to the aggressive paparazzi and rubberneckers. As Russell Brand, a friend and former addict who tried to steer her toward recovery, put it, the process was "like watching someone for hours through a telescope, seeing them advance towards you, fist extended with the intention of punching you in the face." The world looked on with concern, with scorn, with derision, with distress, and then she wasn't around to look at anymore.
Winehouse's rise to fame, her substance abuse, and her untimely death are chronicled in Amy, a new documentary from Asif Kapadia that premiered at Cannes and opens in theaters in the U.S. on July 3. Kapadia uses the same approach with this film that he did in 2010 with Senna — no talking heads, just audio from interviews playing over a dexterously assembled collage of archival footage from home movies, news reports, and concerts. Ayrton Senna, the Brazilian Formula One driver who was the subject of that earlier film, also died young, of a racing accident at age 34, and there's something about this format that's well suited for subjects whose lives are overshadowed by tragedy.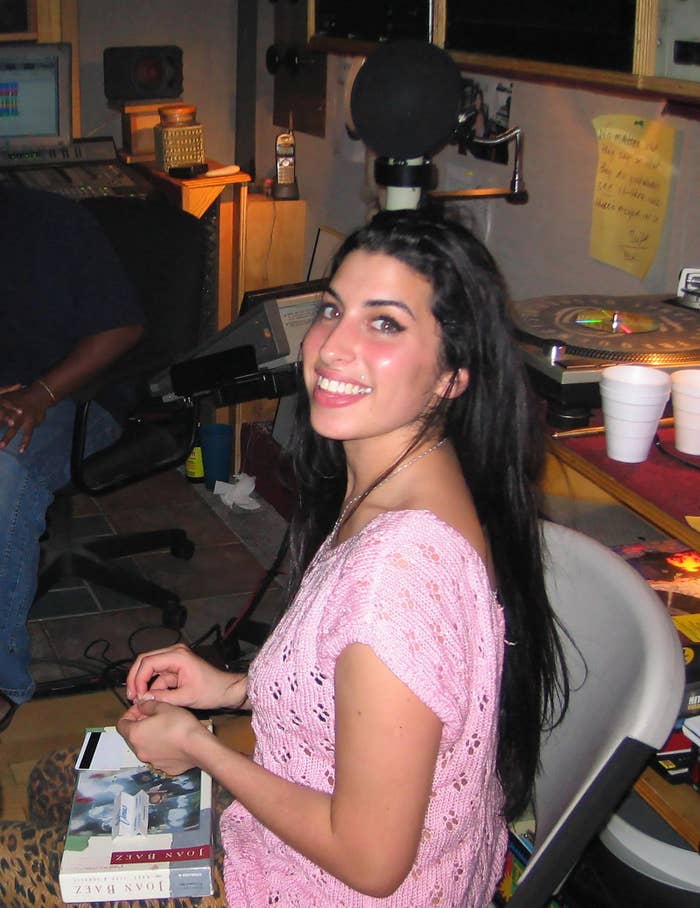 These films are docs as oral history, appearing to come from a chorus of voices rather than just one biographer, and feeling more balanced and less ghoulish because of it. But Amy is still Kapadia's take, and it has generated some controversy — while it began with the support of the Winehouse family, they publicly disassociated themselves from it before the premiere, with Winehouse's father, Mitch, announcing his intentions to sue for damages if warranted. He doesn't come off looking good in the film, though it doesn't have to go out of its way to accomplish this — his showing up with a reality TV crew to the island to which his fragile daughter had retreated to escape public scrutiny speaks for itself.
Amy is a celebration of its subject's talent — that great big, knowing voice that promised years of living its young owner hadn't yet done, those searingly personal and direct lyrics, which the film scrawls on screen, directly linking them to events going on in Winehouse's life. But it's also a terribly sad portrait of an addict surrounded by enablers and opportunists, from Winehouse's loathsome ex Blake Fielder-Civil, who introduced her to hard drugs, to the management engine that had her literally carried out to a plane and sent to what became a disastrous gig in Belgrade.
The movie gives context to images that were easy to dismiss at the moment — like Fielder-Civil emerging behind Winehouse from a bar in a series of pap snaps, a romantic reunion that instead looks like the reappearance of a horror-movie monster. The more famous Winehouse became, the less contact she had with anyone who would tell her "no," and she wasn't able to help herself. The final stretches of the movie feel unrelentingly grim despite Kapadia's chosen format, a relentless spiral down to an end we already know unfortunately well.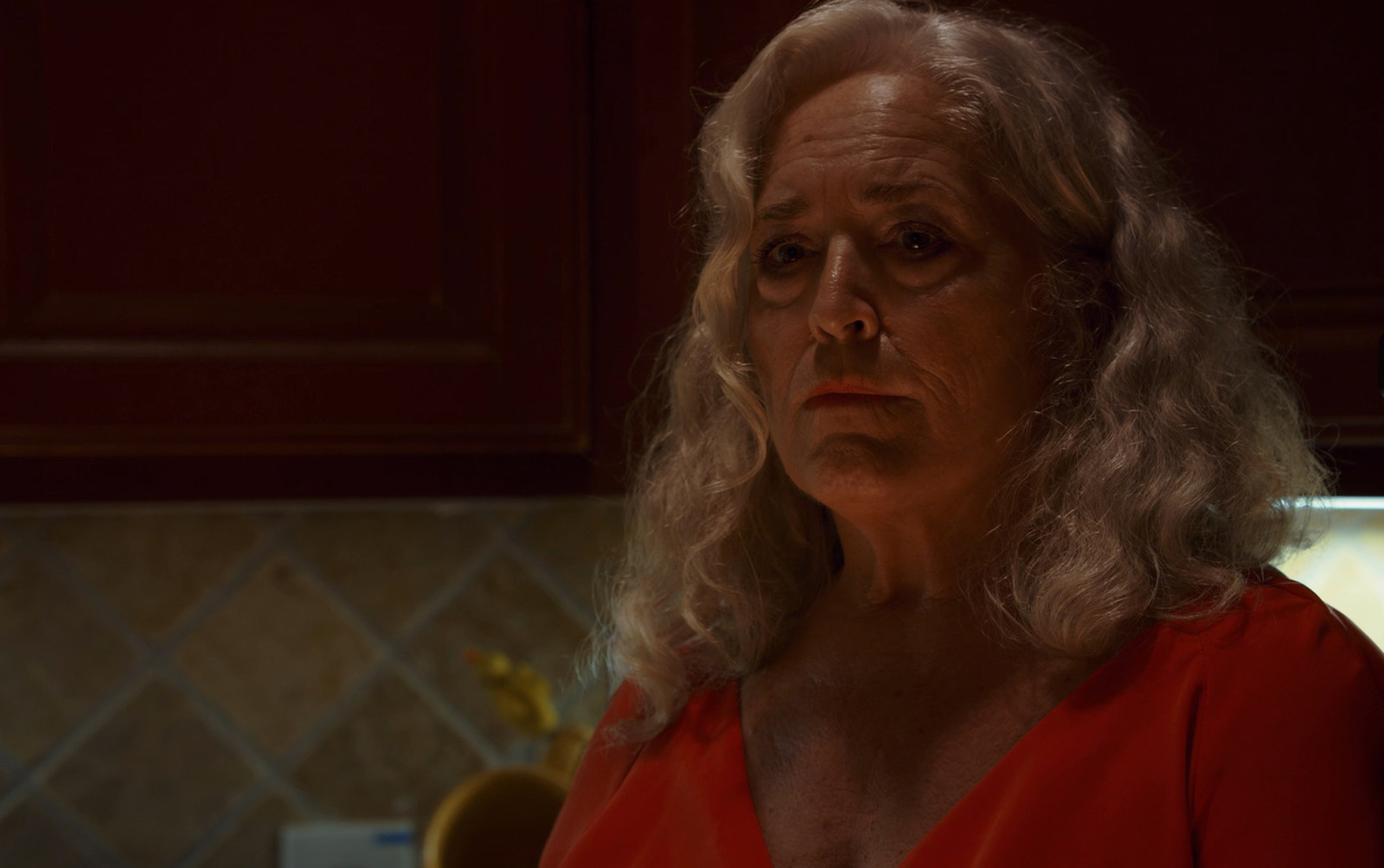 The title character of Krisha, which screened in Cannes' parallel Critics' Week section after picking up a jury prize at SXSW, is also an addict, one who's made it to her sixties, burning a lot of bridges on the way. The movie, which is written, directed, produced, and edited with jawdropping finesse by twentysomething first-timer Trey Edward Shults, opens with a spooky close-up of Krisha staring right at the camera, looking frightened and frightening.
The source of her dread is Thanksgiving dinner with members of her extended family, though it becomes obvious that they're just as anxious about her arrival underneath all the warm greetings. Krisha, we learn, has long been absent from gatherings like this, and has only been invited back into the fold after making many promises that she's finally clean. She's anxious to make amends and repair relationships, especially with the aloof Trey (Shults), but the misgivings put her already shaky sobriety at risk. She's a ticking time bomb.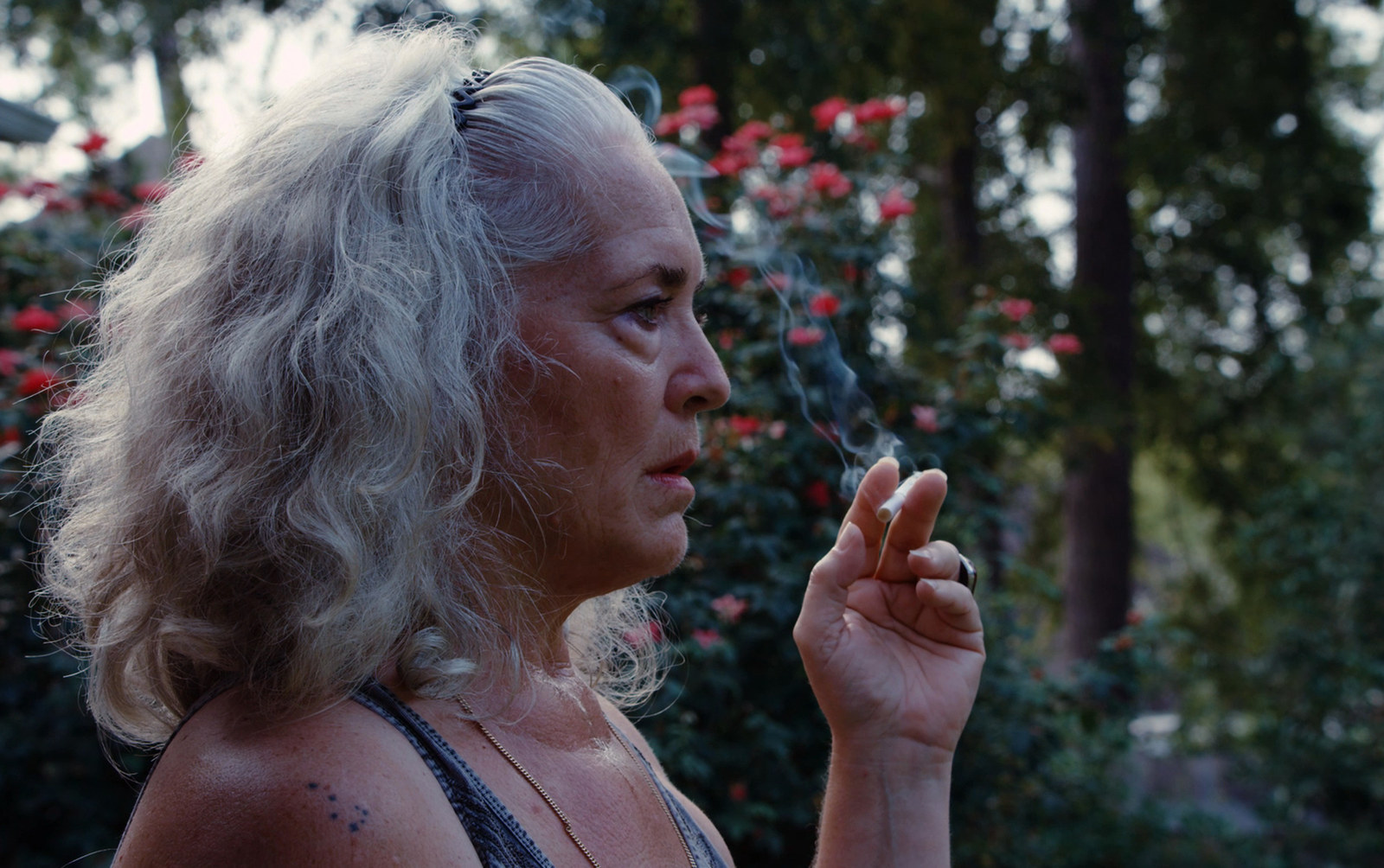 Krisha, which has been picked up for U.S. distribution by A24, was shot in Shults' parents' house in Texas, and features a cast made up mostly of his family members, with his aunt, Krisha Fairchild, remarkable in the lead role. This description makes it sound like a self-indulgent doodle, but it's not at all — Shults, who interned under Terrence Malick, uses inventive camerawork, editing, and a disorienting score from Brian McOmber to put the audience in Krisha's mindset as she starts to splinter. "You are heartbreak incarnate, lady — you are a leaver," one family member tells her in a moment of corrosive honesty, and we flinch on Krisha's behalf even as we understand the truth of this statement.
Once Krisha sets off on what's clearly a familiar cycle of self-pity, leading to drinking, leading to drama, leading to more self-medication, leading to disaster, the weary caution with which everyone's been treating her becomes even more sadly understandable. If Amy is centered on an addict desperately casting about for help, Krisha is about one who is empathetic and at the same time toxic to her every loved one, a woman on the verge of exhausting the last vestiges of goodwill anyone has toward her. One of the many things this astonishing movie does so well is to allow understanding of Krisha while showcasing all the destruction she wreaks.