The 6 Movies You Can't Miss This Month
Why you should watch Charlie from Girls getting grimy, Virgin Suicides filtered through conservative Turkey, and the birth of angry pundit TV.
1. Best of Enemies
In 1968, last-place-network ABC's idea of a ratings stunt was having William F. Buckley Jr. debate Gore Vidal on live television. Strange as it is to think about today, this was desperate counterprogramming to the other networks' primetime wall-to-wall coverage of the Republican National Convention being held in Miami Beach. Stranger still, it worked. This doc about the 10-night series, directed by Robert Gordon and Morgan Neville (who won an Oscar last year for Twenty Feet From Stardom), provides an entertaining and, ultimately, depressing peek into TV at a pivotal moment. It feels utterly foreign right until it's uncomfortably familiar.
Buckley, the conservative founder of the National Review, and Vidal, the lefty "we are all bisexual"–proclaiming writer, bear as much resemblance to contemporary TV personalities as they do to aliens. The two men, who both ran unsuccessfully for office, duel in silky, proudly patrician accents, unabashed in their intellectualism, their erudition, and their self-importance. And they genuinely hated each other's guts. It was politics as increasingly testy theater, and the moment Buckley famously lost his cool and sneeringly called Vidal a "queer" and threatened to sock him "in the goddamn face" feels like a surrender to a new world in which yelling would replace debate. Open hostility may not be productive in the long run, but it's much better TV.
Where to see it: Best of Enemies was recently added to Netflix. It's also available for digital rental and on Blu-ray and DVD.
2. Breathe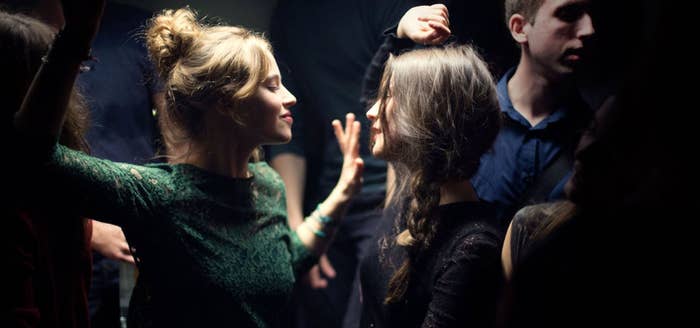 Inglourious Basterds star Mélanie Laurent, who recently held her own alongside Angelina Jolie in By the Sea, has, like Jolie, been nurturing her own career as a filmmaker. Breathe is her second feature as a director, and it's a shrewd story about the kind of friendship between teenage girls that can feel just as involved and as emotionally devastating as a romance. Charlie (Joséphine Japy) does fall in a sort of love with Sarah (Lou de Laâge), a newcomer to her high school who's more confident and more sophisticated, with stories of living abroad and affairs with Englishmen.
Sarah's the Rayanne Graff to Charlie's Angela Chase, and they bond over makeup and sneaked cigarettes, holding each other's hair back after too much drinking, and their respective imperfect home lives. But Sarah also tells lies, offers glimpses of a cruel streak, and acts out when she doesn't get the male attention she wants. Their friendship turns believably toxic, and then unbelievably toxic, with an ending that breaks with the delicate realism that came before. But before then, Breathe is a deftly observed look at teen power games and how closeness can turn to animosity in one miserable night out, someone's world shattering while everyone dances to Fun's "We Are Young" in the background.
Where to see it: Breathe is on VOD and is available via digital rental.
3. Heart of a Dog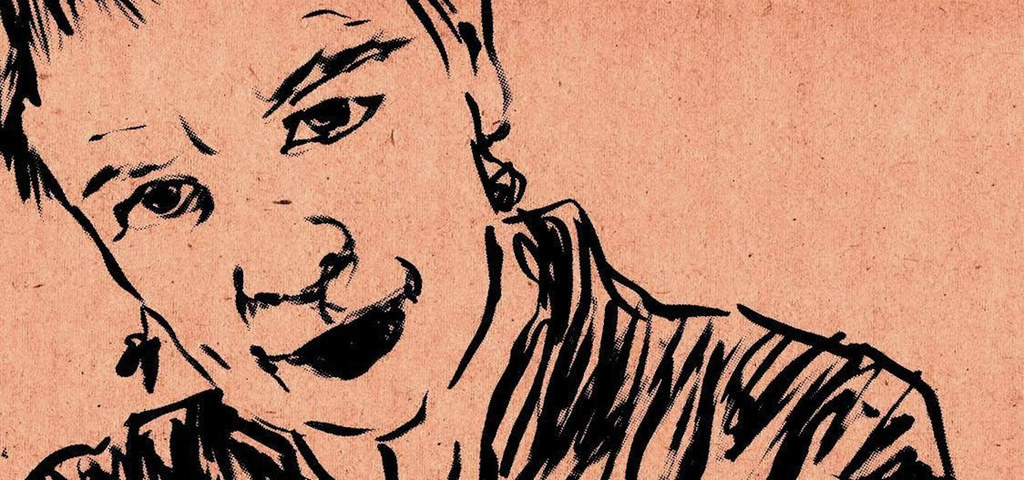 Laurie Anderson's documentary/tone poem/film essay is ostensibly about the death of her beloved rat terrier Lolabelle, a dog whose boho West Village existence, we learn, included painting lessons and a meditation teacher. But there's another passing that hangs over it, unmentioned until the final dedication, photo, and closing credits song — that of Anderson's husband, Lou Reed. Reed's death hangs over Heart of a Dog like a mist, an added layer to musician and artist Anderson's wistful, meandering thoughts on animal awareness, surveillance, Buddhism, and the deaths of her mother and of her friend Gordon Matta-Clark.
Heart of a Dog is a unique, indescribable beast, Anderson narrating over a collage of 8mm home video, iPhone footage, canine-level camera, and animation. If it sometimes wanders a little far afield, it snaps back quickly with some sharp observations. Anderson at one point recalls a moment when, hiking with Lolabelle in Northern California, she sees the dog realize for the first time that hawks might see it as prey, and that death can come from above — an expression she says she also saw on the faces of New Yorkers after 9/11. It's the kind of connection that makes it a pleasure to listen to Anderson as she takes you on this tour of her inner life.
Where to see it: Heart of a Dog is now playing in select theaters around the U.S.; you can find a list of them here.
4. James White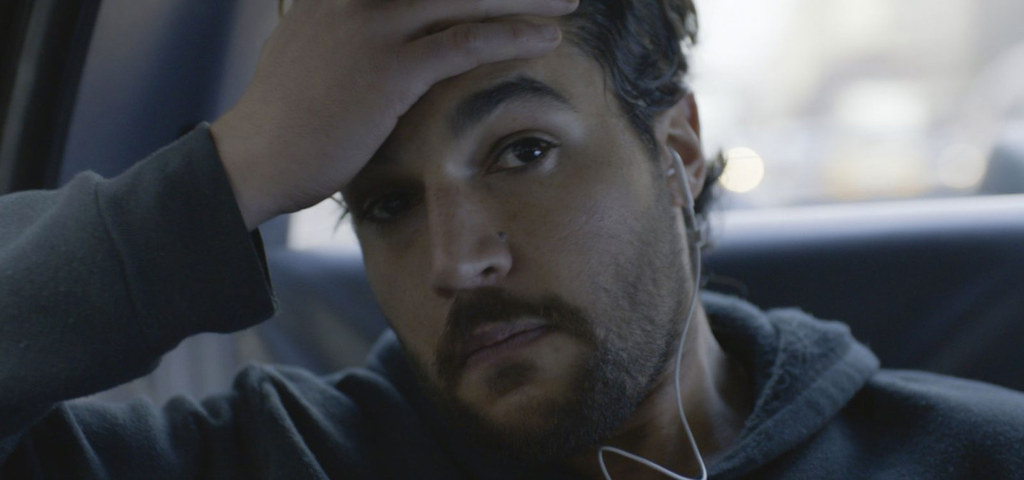 Christopher Abbott spent two seasons playing Marnie's pushover boyfriend Charlie Dattolo on Girls before abruptly exiting the show amidst talk he couldn't relate to the character. His role as the title character in James White may not be an overt attempt on Abbott's part to exorcise the doting Charlie, but it might as well be. As James, a hard-partying twentysomething New Yorker, Abbott is strikingly different, spiritually and physically. He's meatier, more aggressive, and impulsive, the kind of guy who lives on his mom's couch, stays out until dawn, gets in bar fights, and ends up dating a teenager.
James White is writer/director Josh Mond's debut, and pulls from his experiences losing his mother to cancer several years ago. It rests on the twin committed performances of Abbott and Cynthia Nixon as the mom James ends up caring for through a very difficult illness. Nixon subjects herself to some gruelingly tough scenes in the movie's second half, but it's Abbott who's the revelation, showing off all sorts of previously unseen leading-man potential. If, despite its personal touches and woozy style, the movie seems like it's bemusingly about how bros have feelings too, it's worth watching for the excellent acting on display.
Where to see it: James White is now playing in select theaters around the U.S.
5. Mediterranea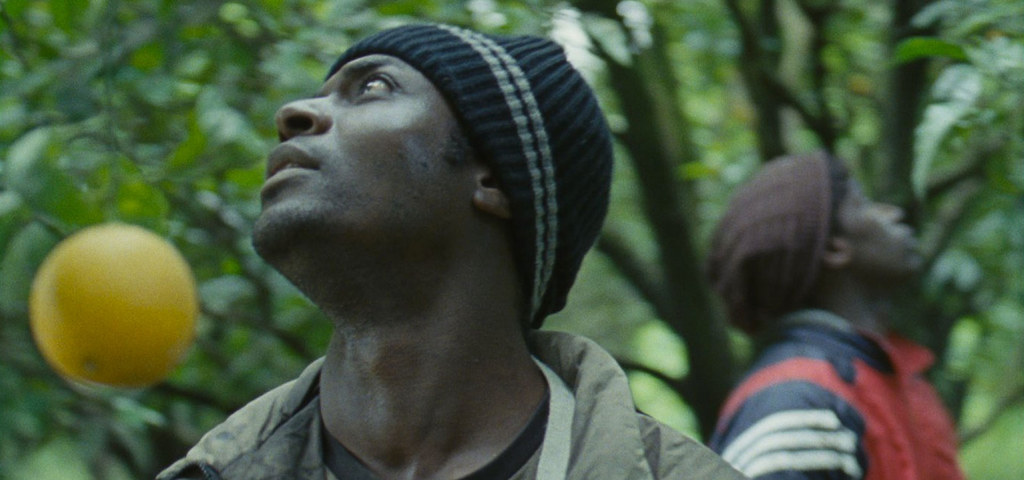 Mediterranea is an immigrant story with a shocking timeliness to it, tracking the journey of Ayiva (Koudous Seihon) and Abas (Alassane Sy) from Burkina Faso to Italy in search of work and a better life. The trip plays out like an action movie fueled by economic desperation — the two men cross the desert, tangle with bandits, and take a chance on a rickety boat no one wants to pilot. And when they arrive in southern Italy, they find they have no choice but to live in a ragged encampment outside of town, facing hostility and racism from the locals, desperate for a job that will allow them to get papers in order to stay.
Mediterranea is the first film from half-Italian, half-African-American director Jonas Carpignano, who drew from his star Seihon's experiences coming to Italy as well as the real unrest that erupted in Rosarno, the town in which the second half of the film is set. It's a slow-burn study in feeling powerless and unwelcome, anchored by Seihon's performance as a man patient and adept at sussing out and adapting to what others need until he just can't do it any longer. The moment he breaks feels like a nod to Do the Right Thing, updated for the age of the European migrant crisis.
Where to see it: Mediterranea is now playing in select theaters in the U.S. and is available for digital rental.
6. Mustang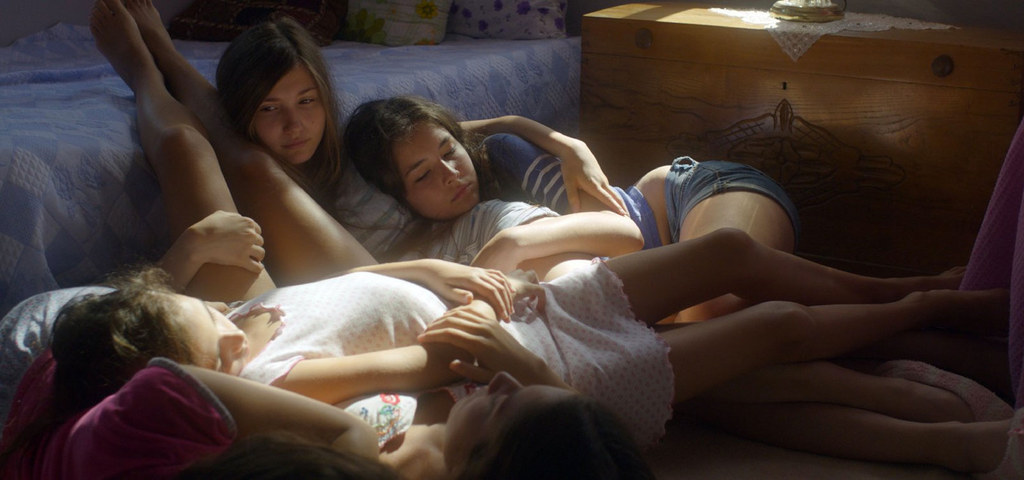 Five beautiful sisters end up prisoners in their own home due to their overprotective, religious family members in Mustang. If this sounds like the story of Sofia Coppola's The Virgin Suicides, Deniz Gamze Ergüven's film definitely has similarities, including a bright, dreamy sensibility — except that its cloistering of its character isn't regarded as particularly freakish. It's the result of societal pressures in the conservative, rural part of Turkey in which they live. Lale (Güneş Şensoy), Nur (Doğa Doğuşlu), Ece (Elit İşcan), Selma (Tuğba Sunguroğlu), and Sonay (İlayda Akdoğan) scandalize the town with some mild-mannered horseplay on the beach with a few boys from school, and because of it, they're barred inside to be tutored in being good wives and married off.
The girls are free-spirited, mischievous, and loyal, and the ways in which they're spun off into lives that are mostly not of their choosing are heartbreaking. Mustang offers some nearly surreal looks into a culture fixated on virginity and women as spoilable objects, and as her sisters are bartered off or meet sadder ends, Lale, the youngest, starts agitating against the path seemingly set out for her in ways that are understandable and terrifying, given the potential consequences. The escape of Istanbul and life in the cosmopolitan city seems like a far-off mirage — and unlike The Virgin Suicides, there's no outsider perspective through which the girls' lives can be romanticized.
Where to see it: Mustang is now playing in select theaters in the U.S.; check out a list of locations here.