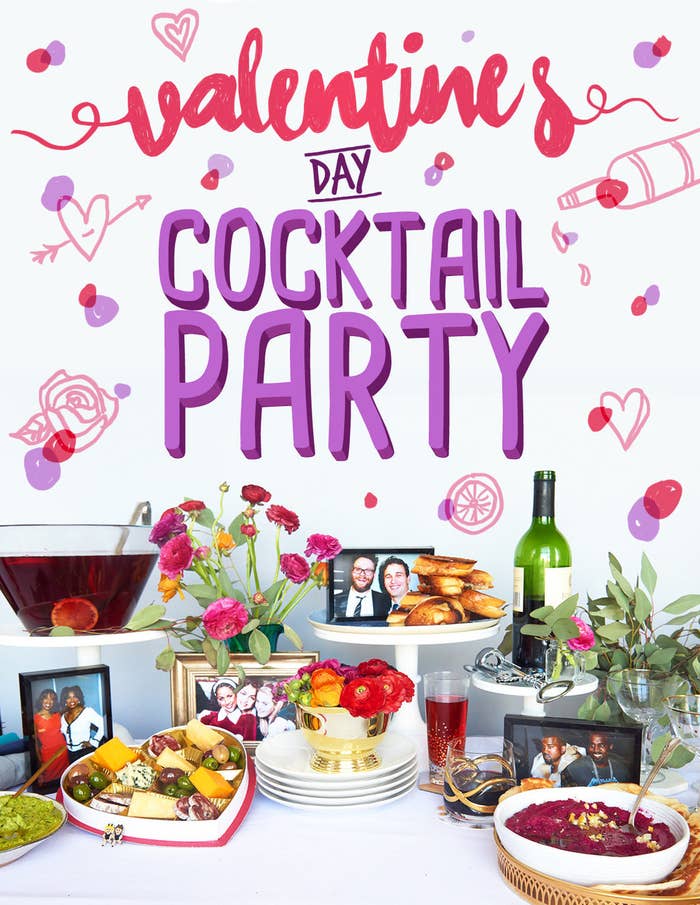 Valentine's Day is an interesting holiday.
And by interesting, I mean pretty awful. But what if, instead of feeling pressured into an expensive dinner at a crowded restaurant, you just, like, threw a really fun party? For you and all your best friends?
A party! With cocktails and cocktail foods! Which means PUNCH and DIP. And probably lots of cheese.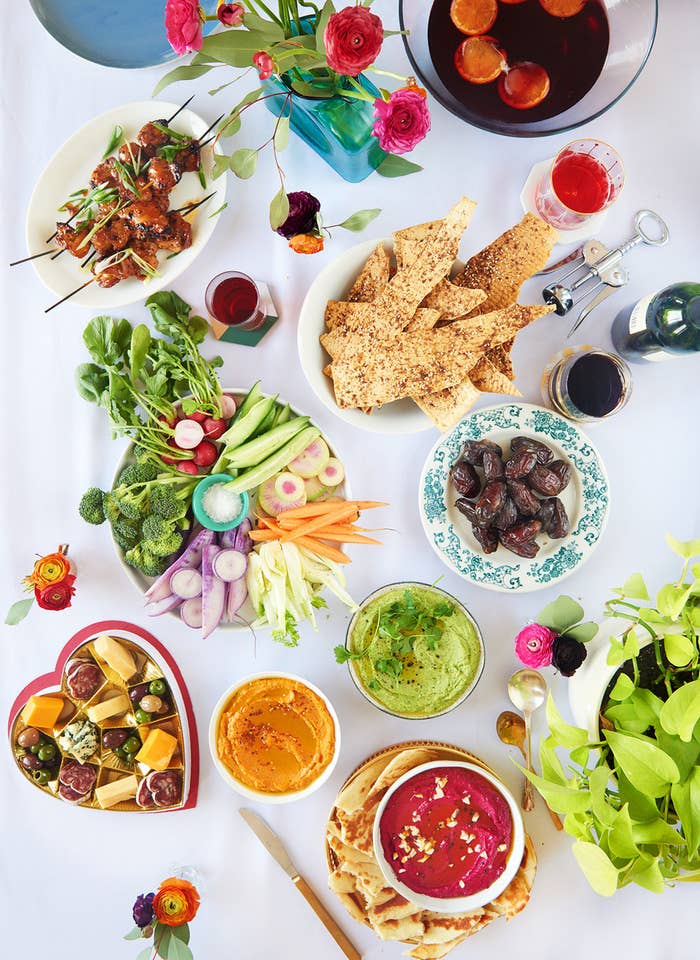 First things first: Every person who sets foot into the party zone needs to be greeted with an adult beverage, like this here red wine punch with tangerine and hibiscus.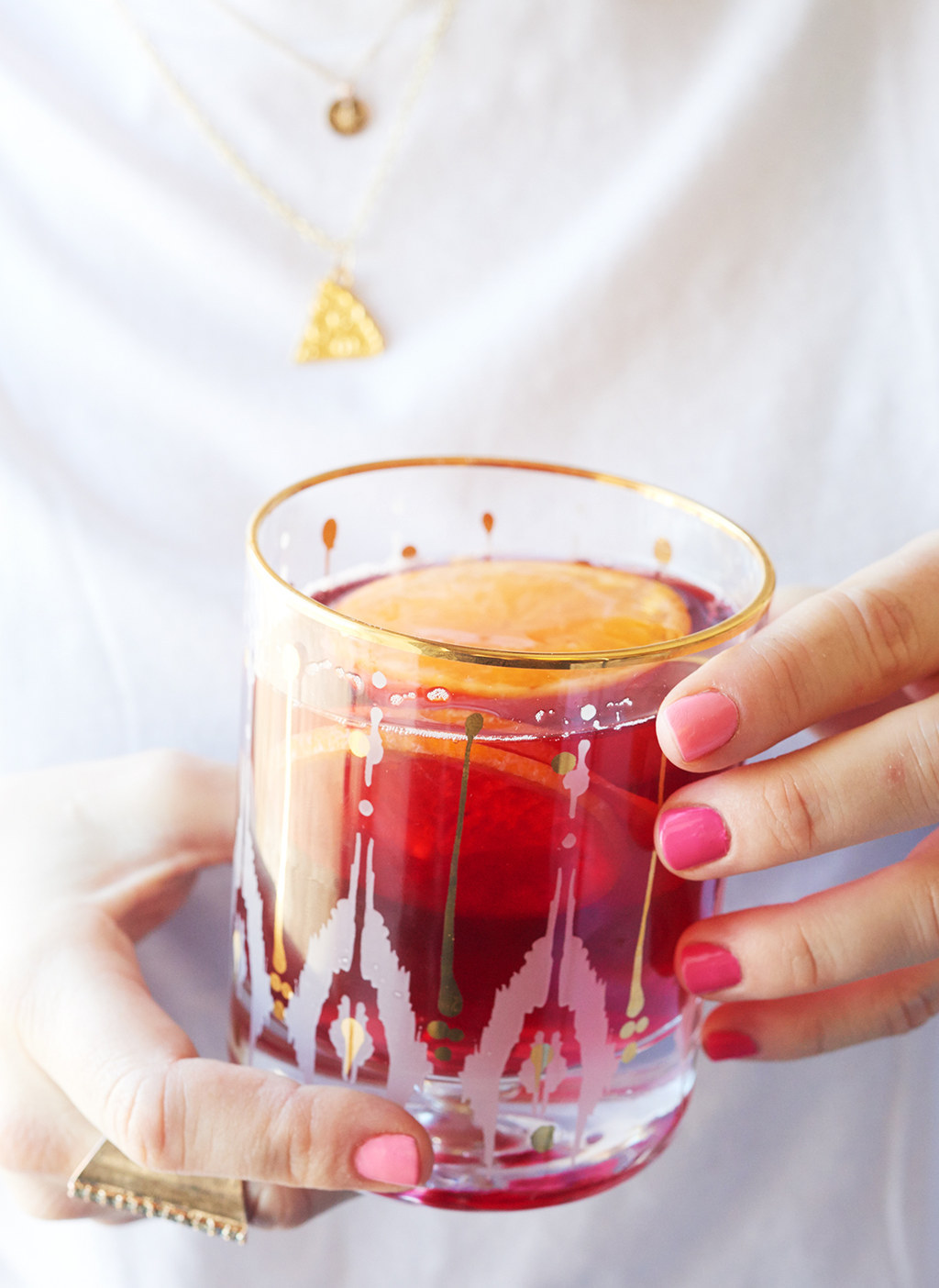 And because you love your friends, you'll want to provide dip. Even better than one dip? THREE DIPS.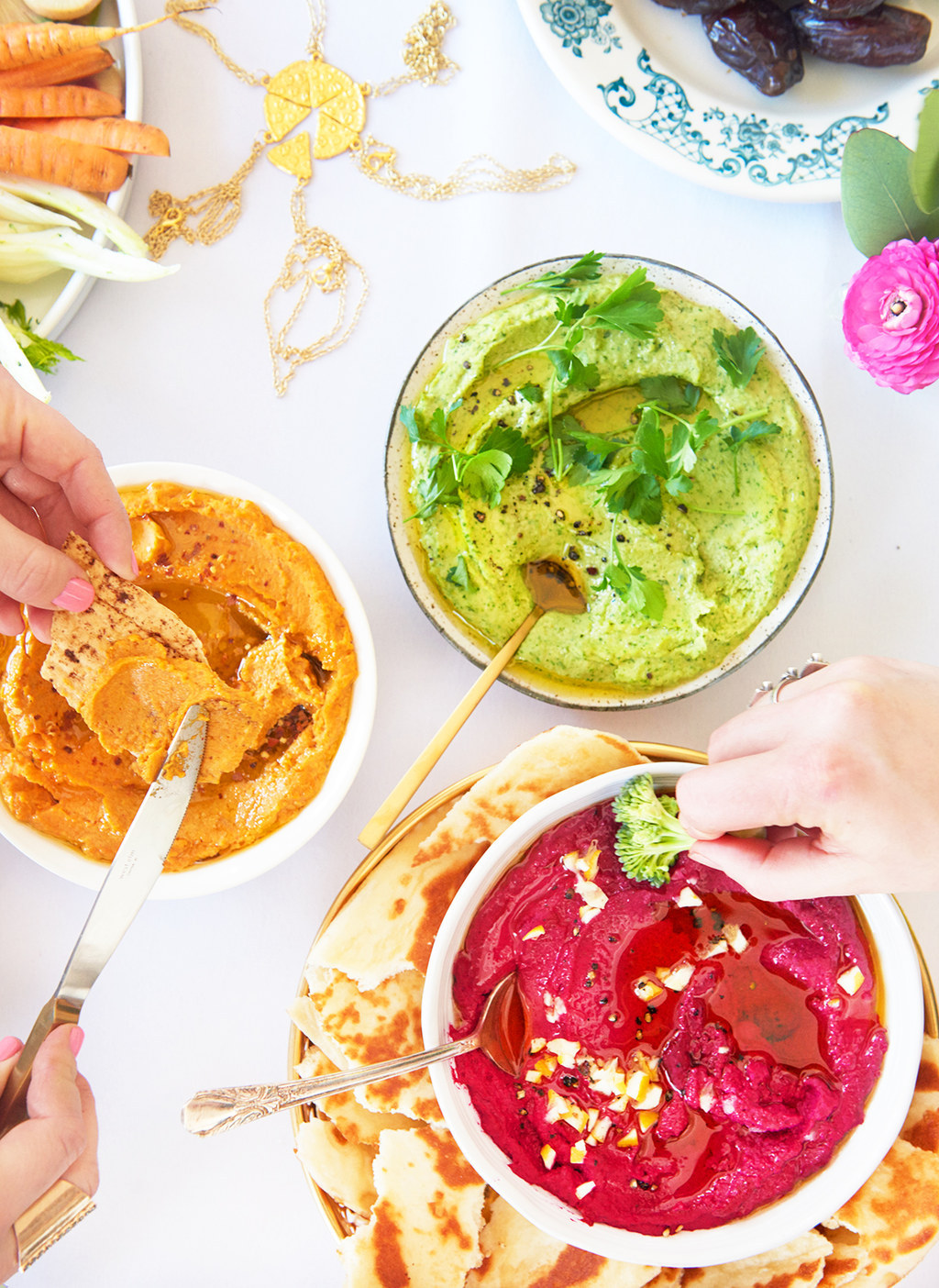 Serve the hummus with crispy flatbreads, soft pita and lots of colorful vegetables, because honestly what is more LIT than a platter of crudité?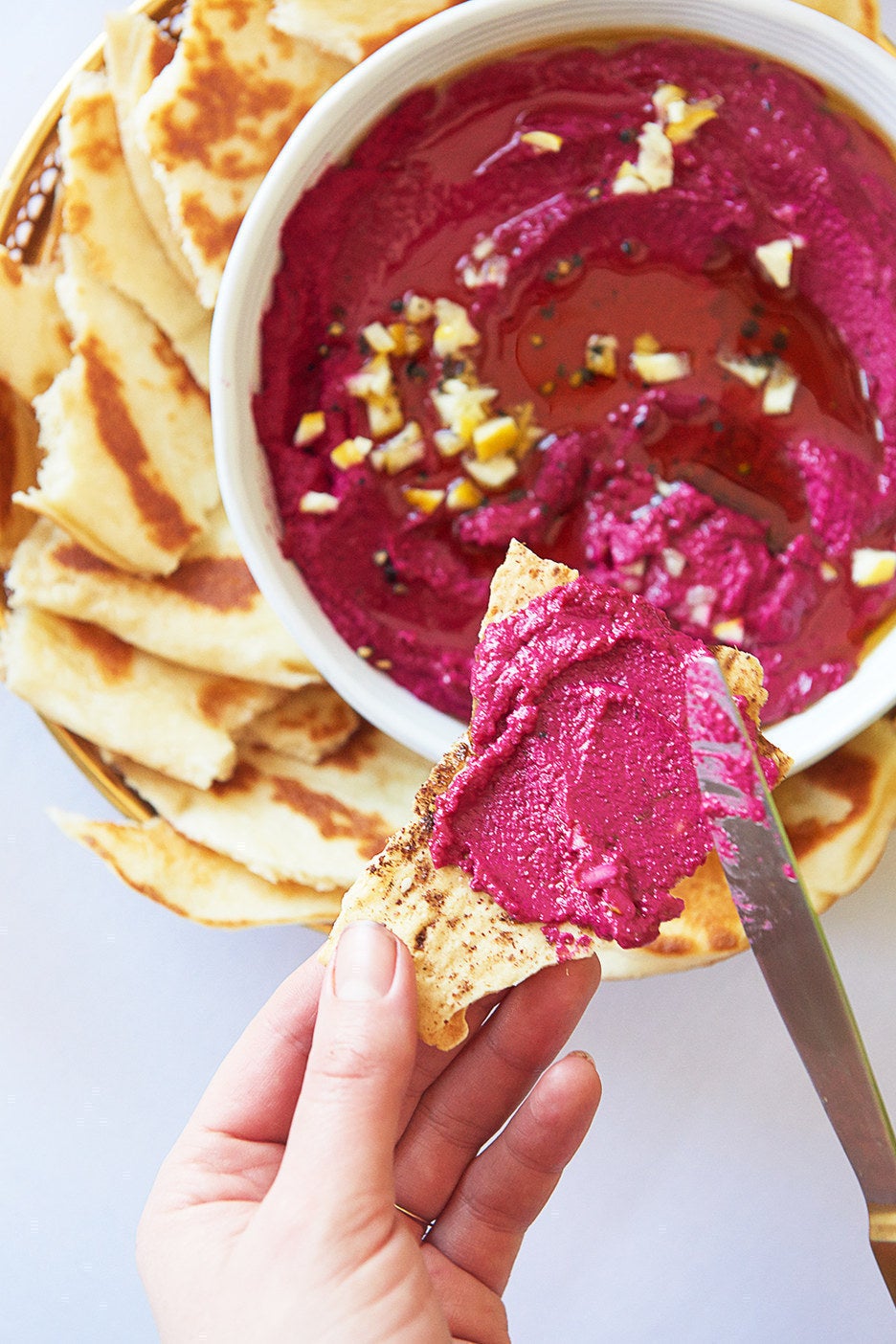 And what would Valentine's Day be with out at least one cheesy date? Dates stuffed with cheese, THAT IS.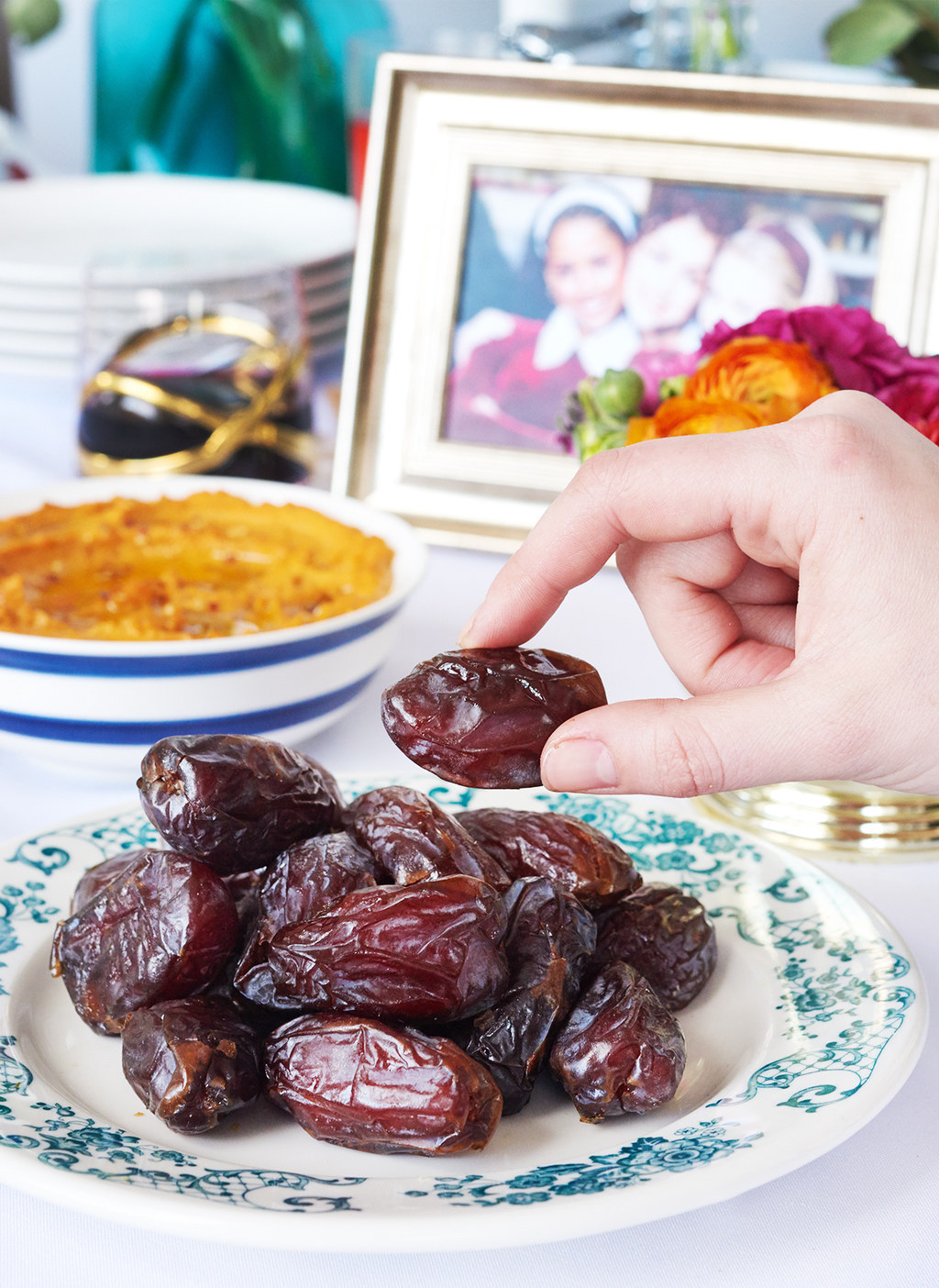 Speaking of cheese, you should probably dump out those crappy chocolates that come in the cute heart box and replace them with cheese. And cured meats. And olives. And other kinds of cheese.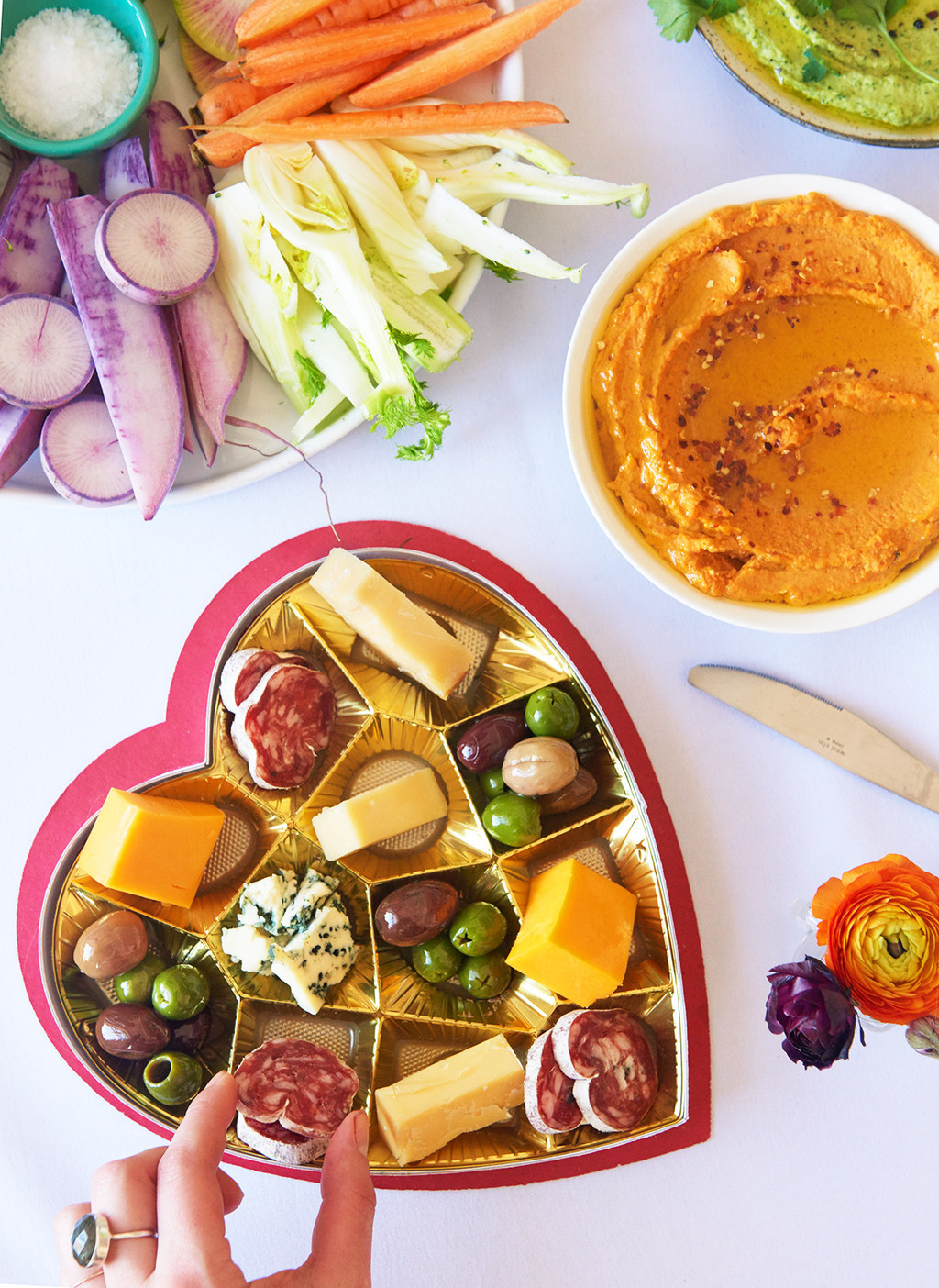 You'll also want something more substantial, because wine, so serve something that people can eat standing up/while dancing, like chicken skewers.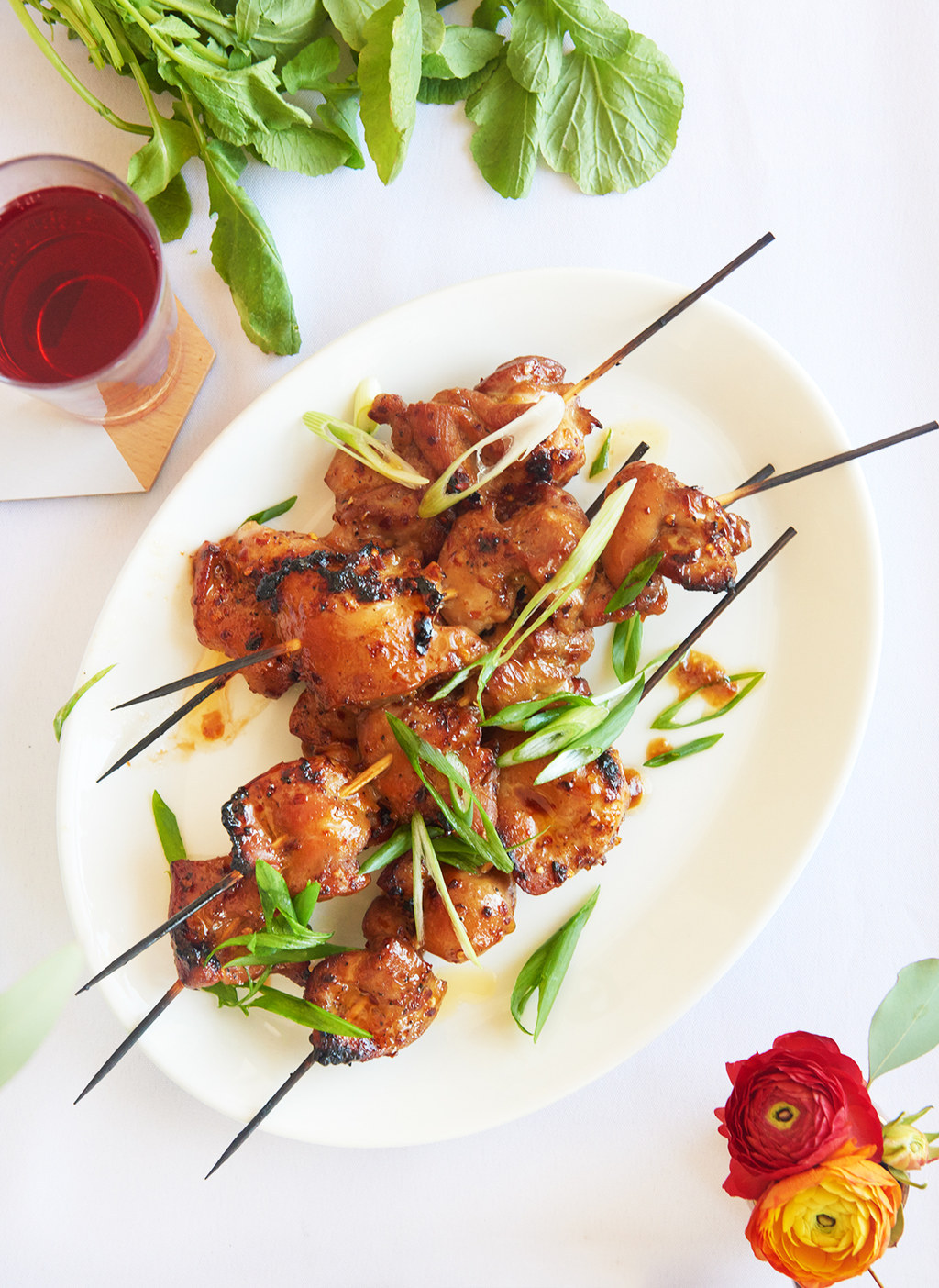 Some people like to serve tea sandwiches at a party. This isn't 1843, so you aren't going to do that. But you *will* serve lil' grilled cheeses.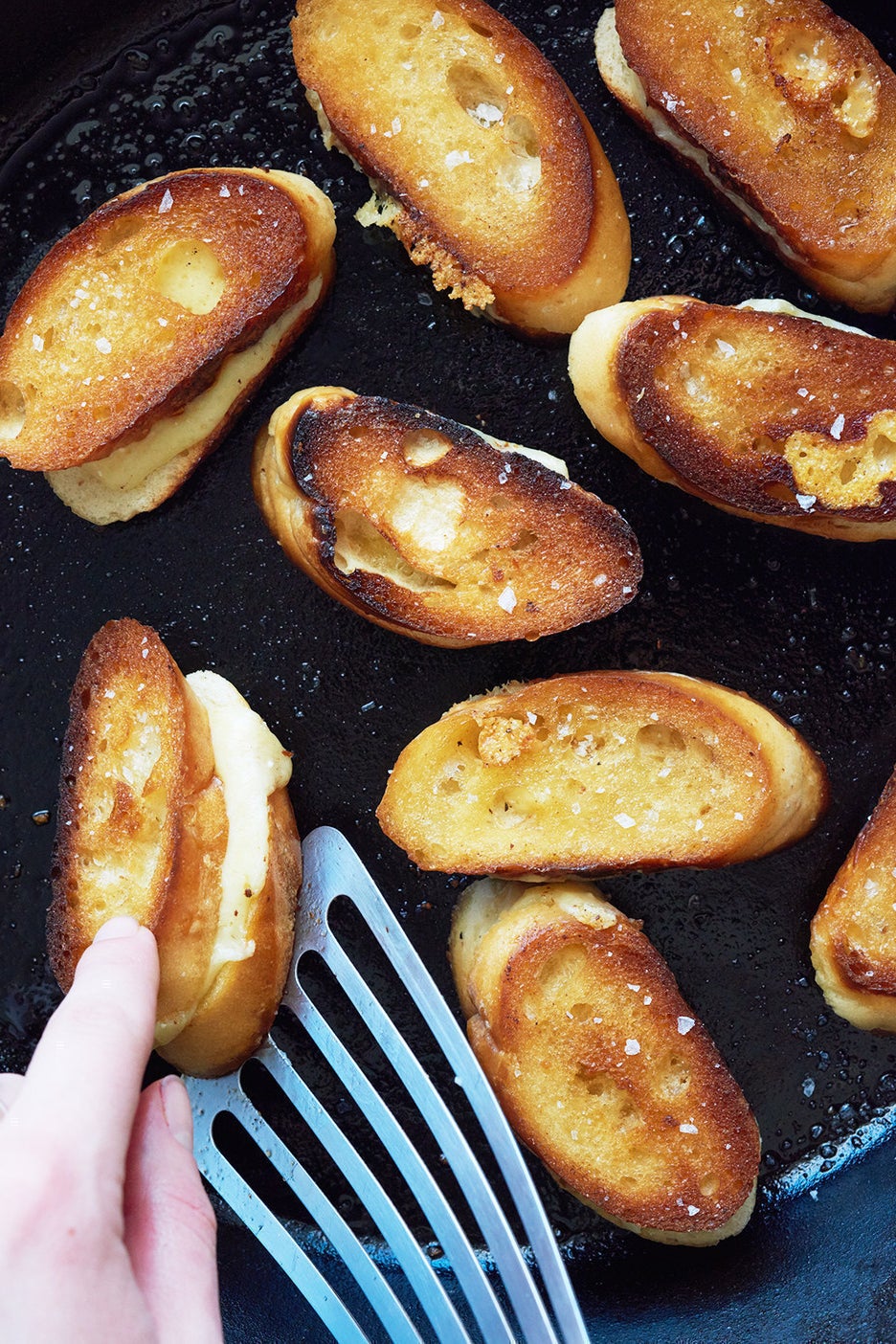 Easy to eat, cute to look at, what's not to love?
To make these:
Cut a baguette into slices about 1/2 inch thick. Melt some butter in a large skillet over medium heat and add half the bread slices. Add one or two small slices of sliced cheese (something super flavorful and melty like sharp cheddar or Gruyère) to each of the bread slices and top with the remaining bread slices to make little sandwiches.
Once the first side is GBD (golden brown delicious), about 3 minutes, carefully flip all the sandwiches to toast the other side. Add in another knob of butter to the skillet and cook till the second side is also GBD and the cheese is all melty and gooey and wonderful, another 3 minutes.
The good thing about these lil guys, is that while they are obviously amazing served hot, they are still great at room temperature—think of them as little cheese toasts.
Then comes dessert. Sure, you could bake a cake or something, or you COULD....build an ICE CREAM SUNDAE BAR.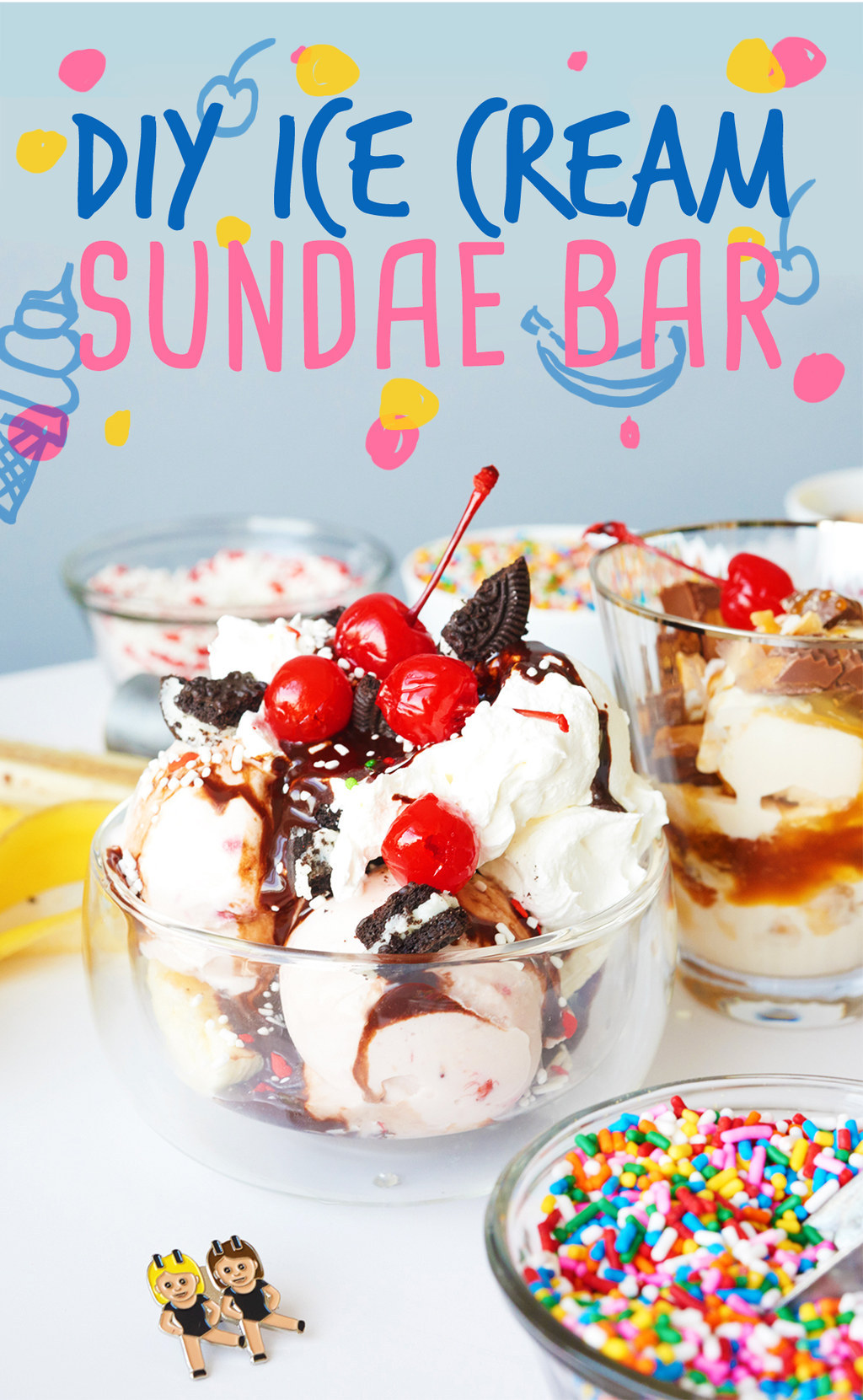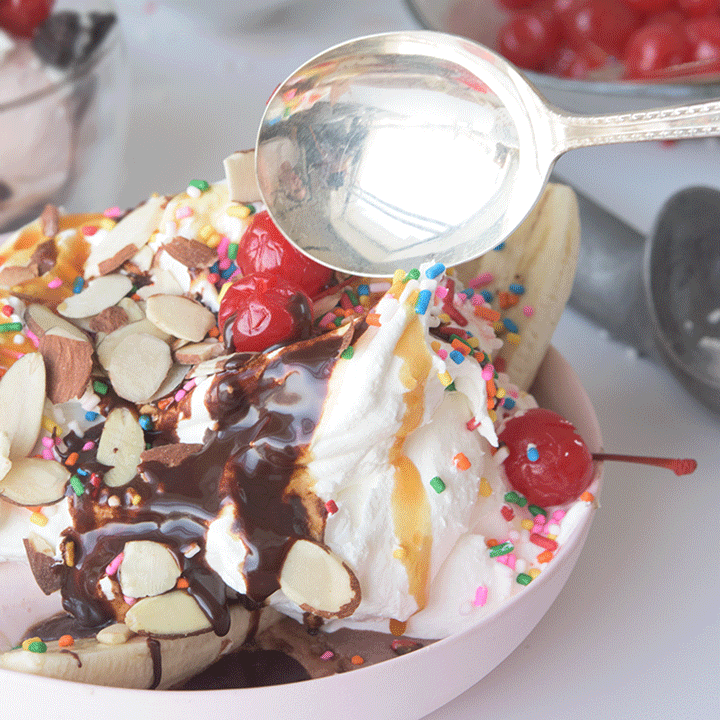 Here's what you'll need for toppings: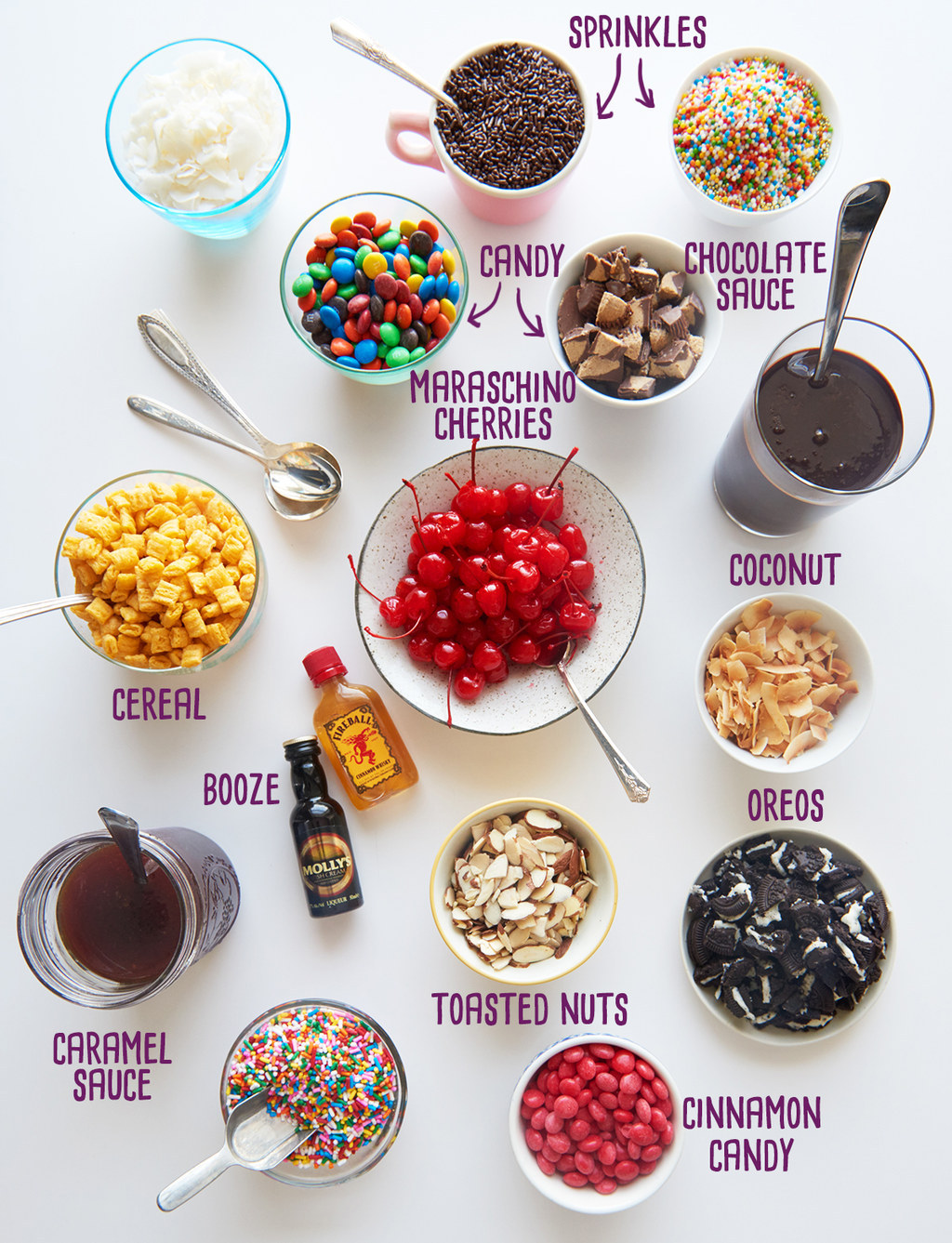 Set out the ice creams and let everyone just go for it.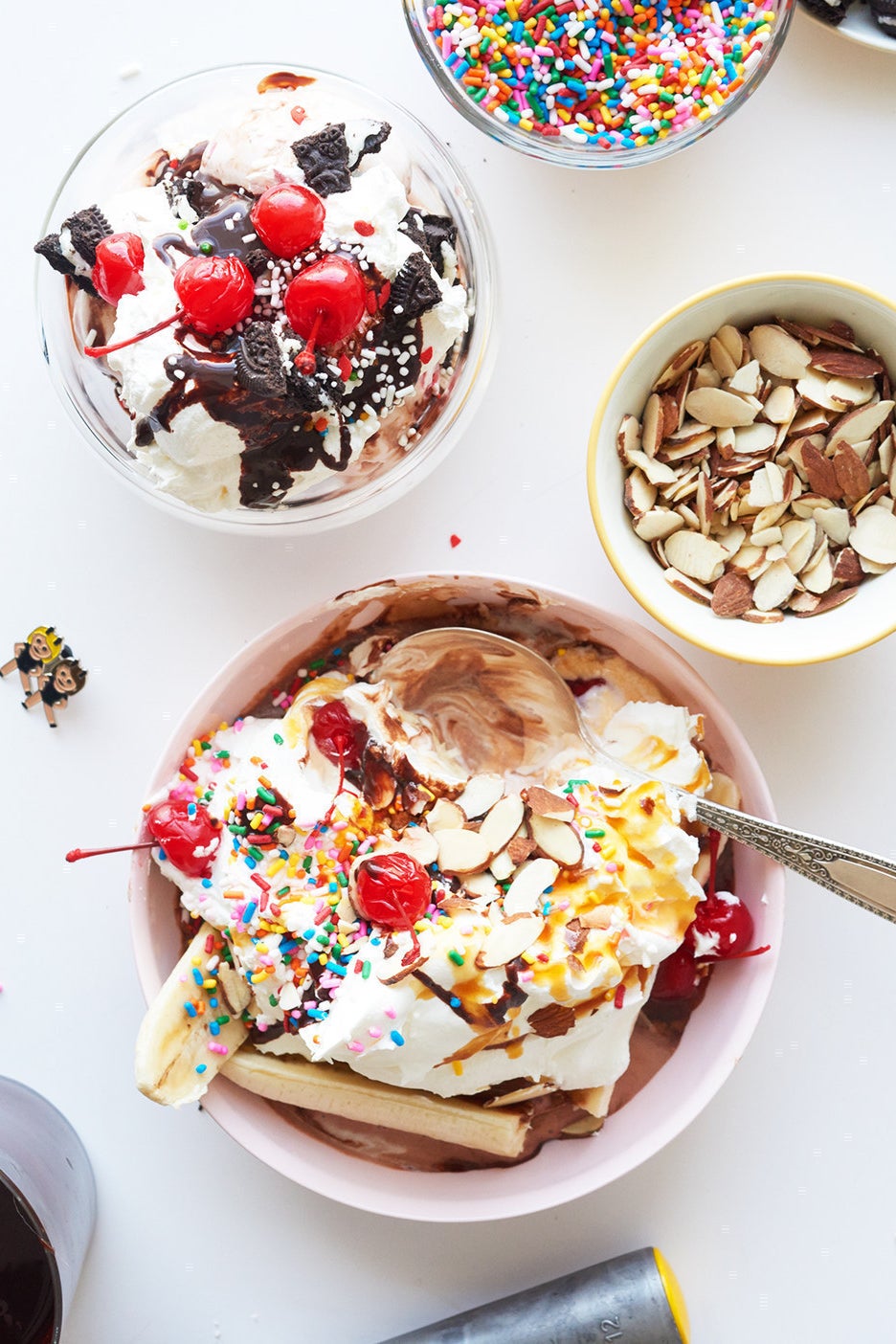 Remember: There's no wrong way to build a sundae.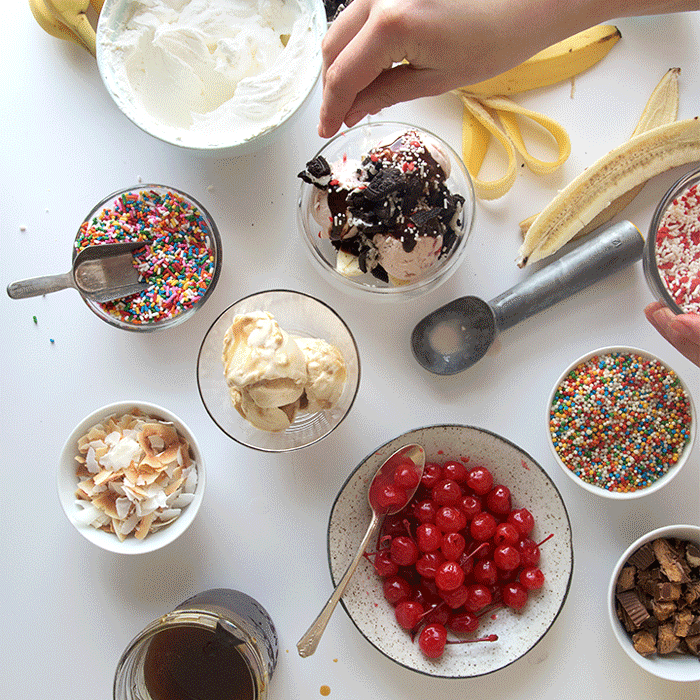 For the best of BuzzFeed, check us out on Snapchat Discover by clicking here or snapping this Snapcode below: