When is the last time you rang a doorbell? It's okay...take your time.
The issue was brought up after this tweet from @youngandjoven started making the rounds.
And, as it turns out, millennials are absolutely "terrified" of doorbells, as previously reported on by The Wall Street Journal.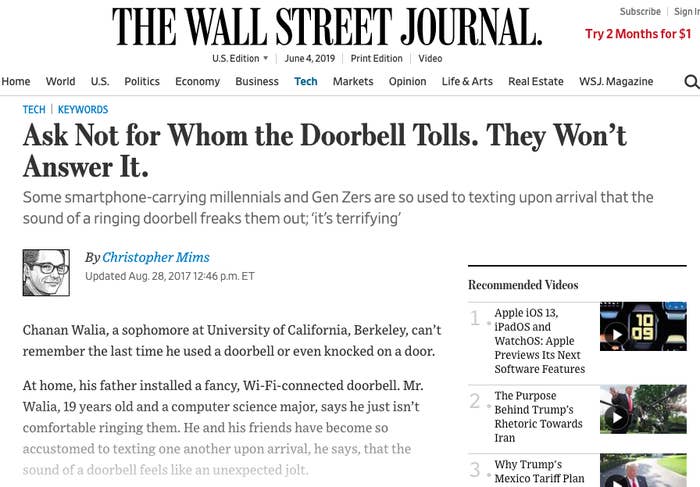 So we wanted to find some of the reasons for this curious phenomenon.
Or when you're young and home alone and instructed not to open the door to strangers.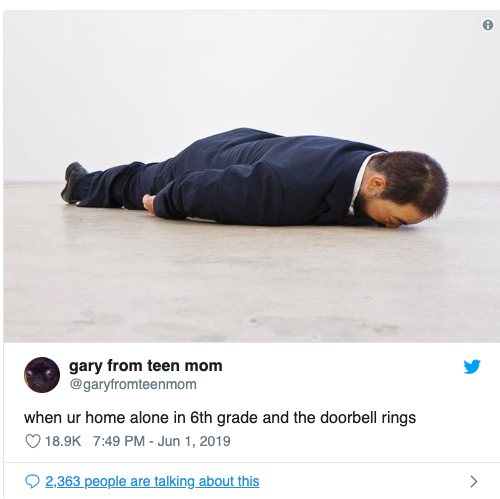 And hey, most of us don't like people showing up unannounced, right?
Because doorbells = anxiety. Duh!
There's also the whole thing with nobody having them anymore.
And can we talk about how doorbells make nine dogs out of 10 bark like crazy?
With moms like this, who needs a doorbell?
And you'll wake the baby, dammit!
RIP, old friend. RIP.
What are your thoughts — do you ring the doorbell or text?