Are you ready? Because your heart is about to melt.
Jamal Abdulsalam shared this tweet, and people are loving every second of this video snippet.
It starts out with a little boy named Jaxson cheering on his little sister Freelee, as she tries to make a basket. He yells, "Throw it!"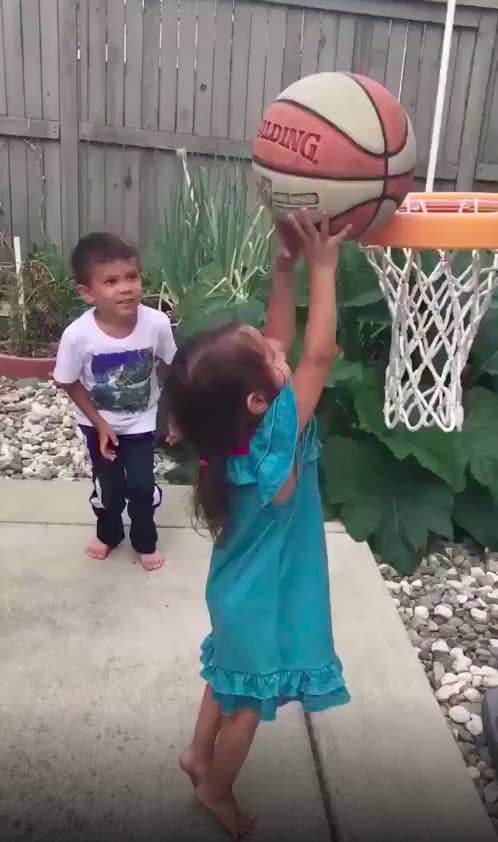 But Freelee misses, and seems to hit her face with the ball. So her big brother rushes to comfort her.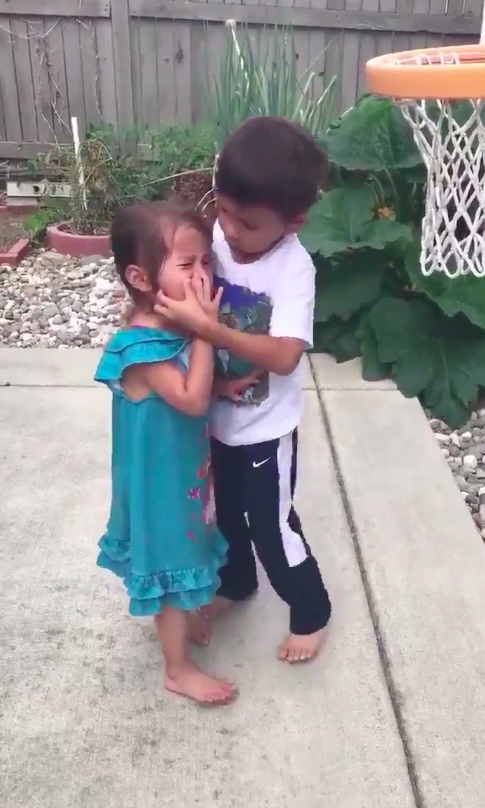 Jaxson adorably tells his sister, "It's okay. You're strong!" as he makes a fist. Awwwww!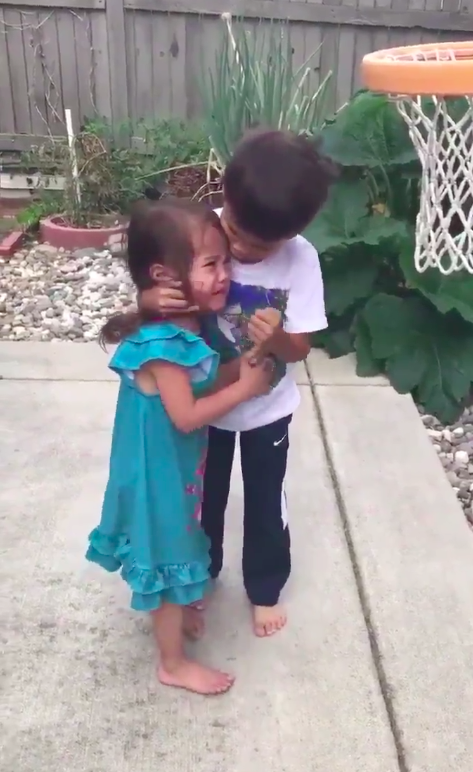 He grabs her face, looks her right in the eye, and gives her a quick pep talk.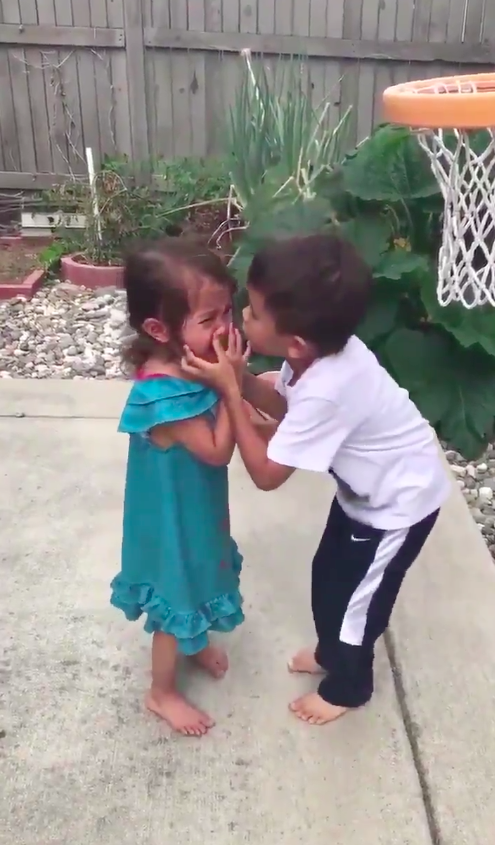 Then he proceeds to give Freelee the basketball, before lifting her up from behind so she can put it in the hoop.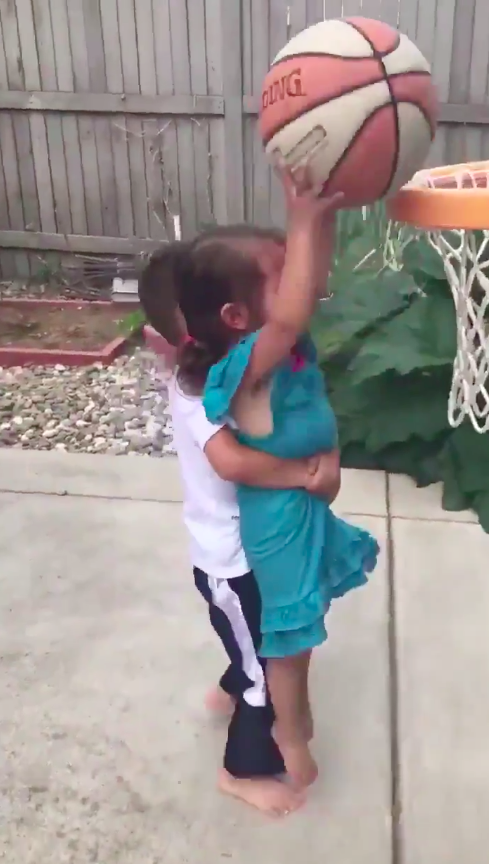 After making the basket, Jaxson celebrates his little sister by giving her sweet kisses on the cheek.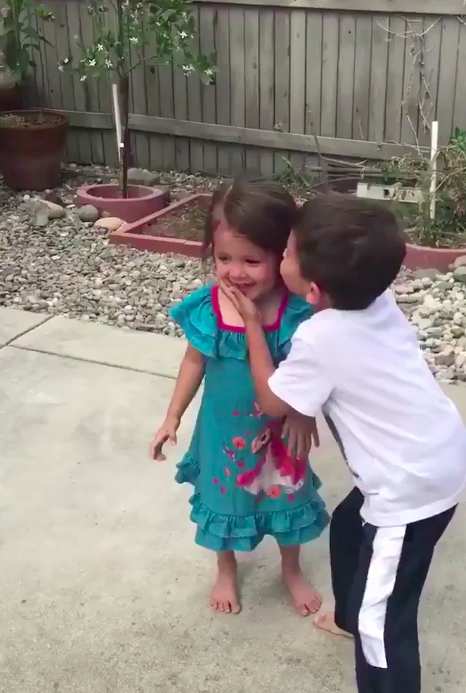 People everywhere are loving this amazing display of sibling affection.
Others are hilariously lamenting that they didn't have this type of big bro when they were growing up.
Kudos to the parents, whom people are crediting with this beautiful display of love between a brother and sister.