A lot of us get super stoked about Halloween season, what with all the amazing costumes, seasonal promotions, and OMG the decorations.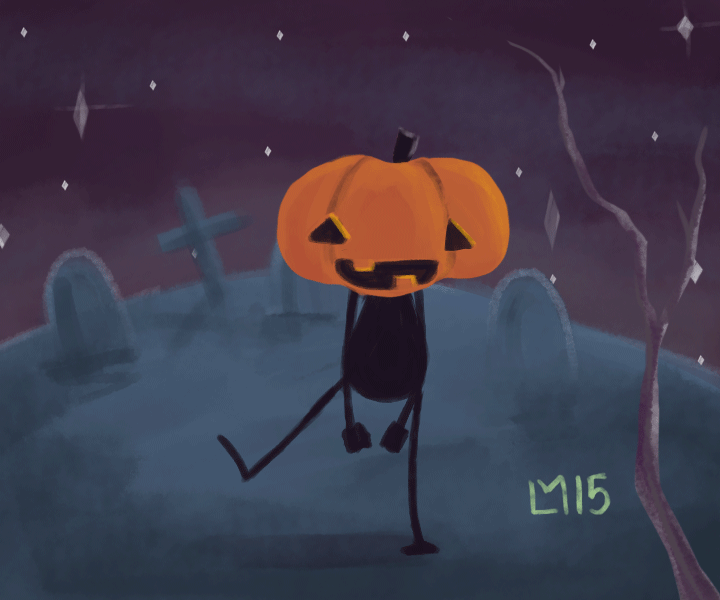 Well, this year Sami Campagnano is letting us in on what she gets to see every day in October leading up to Halloween.
You see, her neighbors go all out for Halloween. They actually set up their themed skull decorations every single day during October leading up the 31st.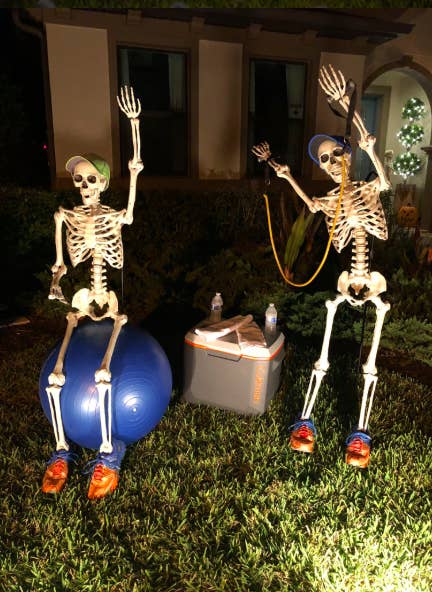 People everywhere are absolutely loving all the effort Sami's neighbors go through to entertain everybody who feasts their eyes on their "spook-tacular" decorations.
Some people even have jokes about what they would do if they had a house to play with like this.
Now check out more of their wickedly fun installations, like this one where it appears to be bathtime.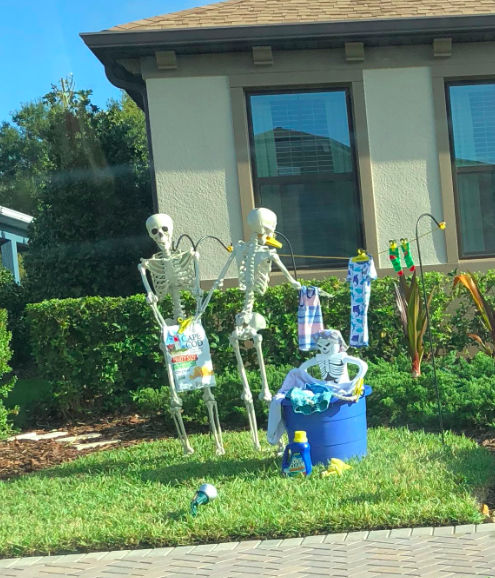 Or doing a little gardening.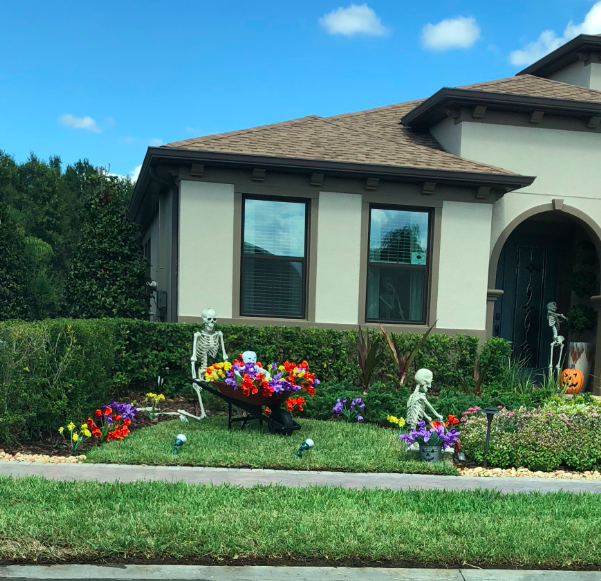 How about hitting a piñata?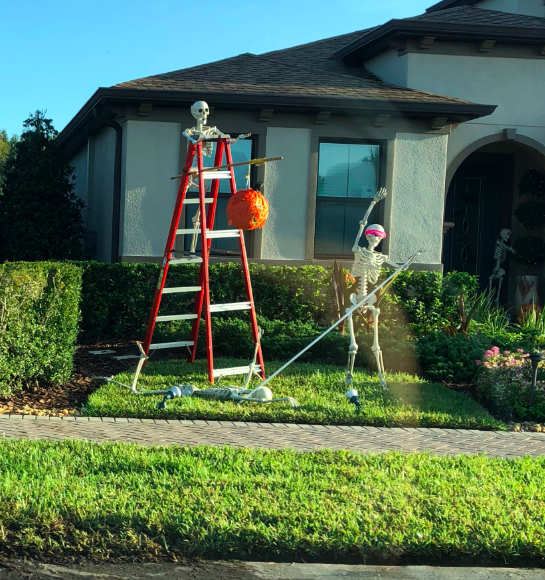 Or calling the Fashion Police!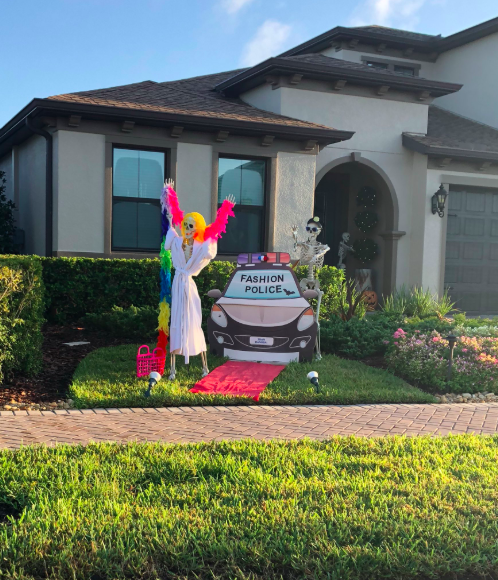 There was also a hair salon.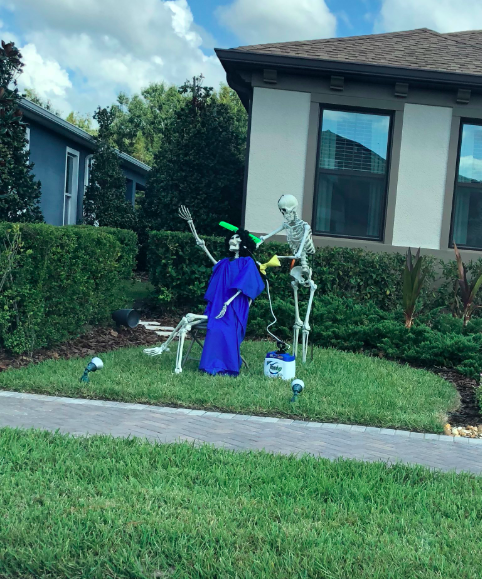 Some breakdancing skeletons, complete with a boombox.
Or helping teach their little one how to ride a bike.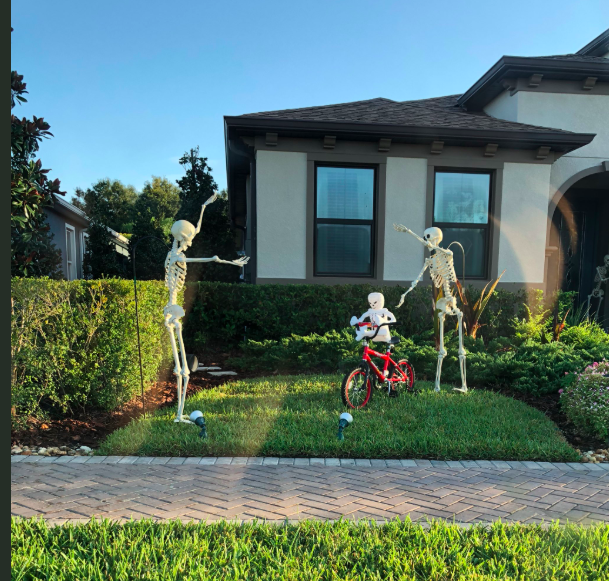 Then there's a camping scene where all you see is their bony legs.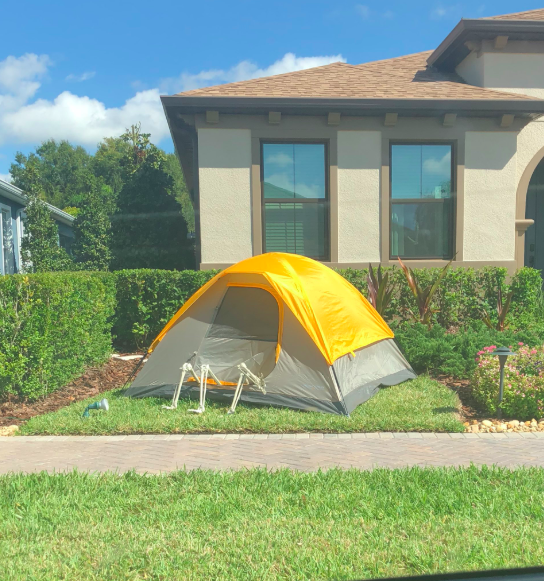 They also appeared feeding the chickens.
Or simply taking in the Florida sun.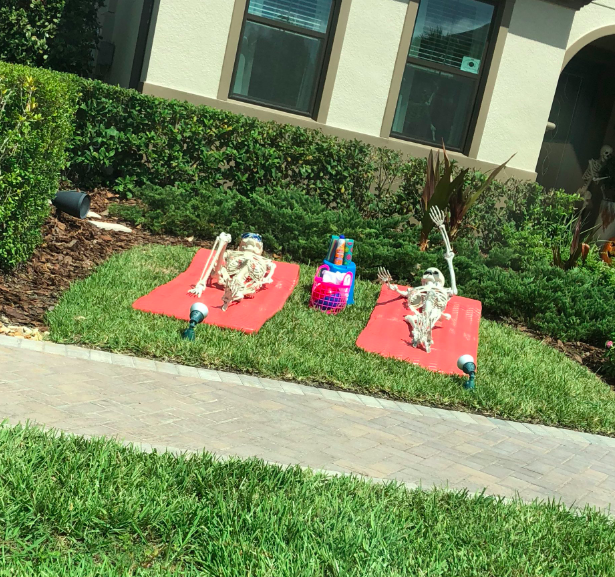 Don't miss this close-up of the tree gardener.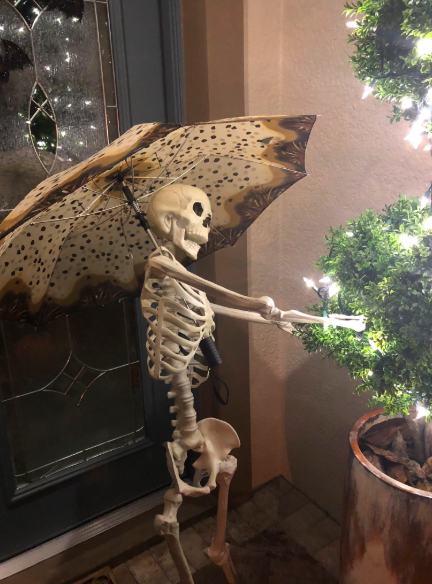 This was seen on a rainy day.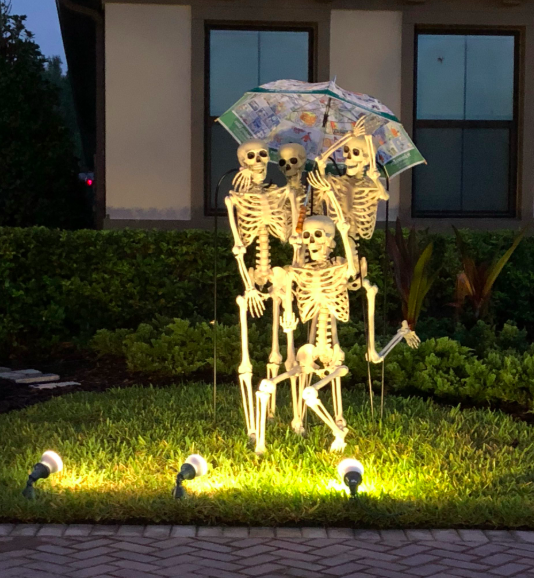 Tis' the season for going ham with your Halloween decorations! Check out more photos on Sami's Twitter.