Meet Leslie Vigil. She's a 34-year-old cake artist from Ontario, California, pictured here with her adorable daughter Magnolia.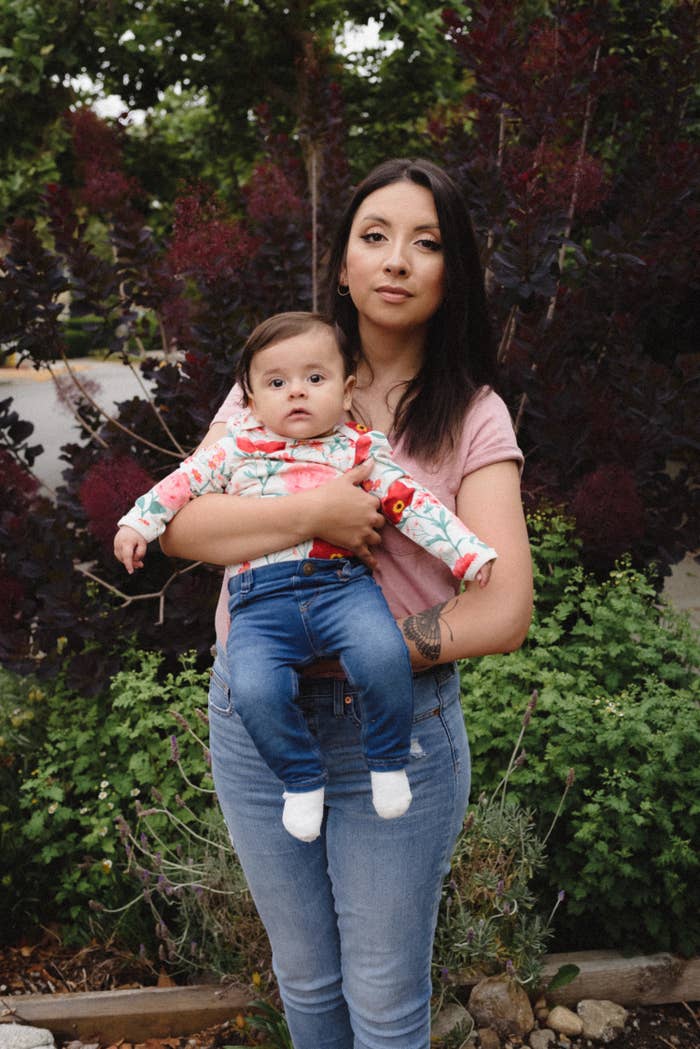 Leslie creates these beautiful works of (culinary) art, inspired by textured fabrics.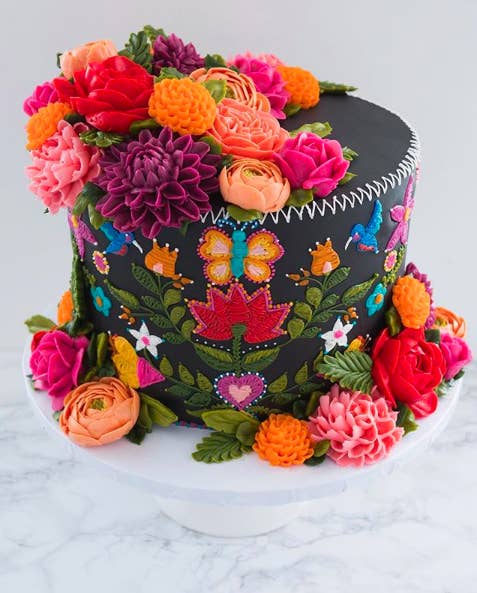 She tells BuzzFeed she developed what she calls her "thread and needle" technique a few years back when her niece was turning 1.
The inspiration for her "tapestry cakes" comes from all kinds of textured fabrics and crafting, like cross-stitch, needlework and embroidery patterns.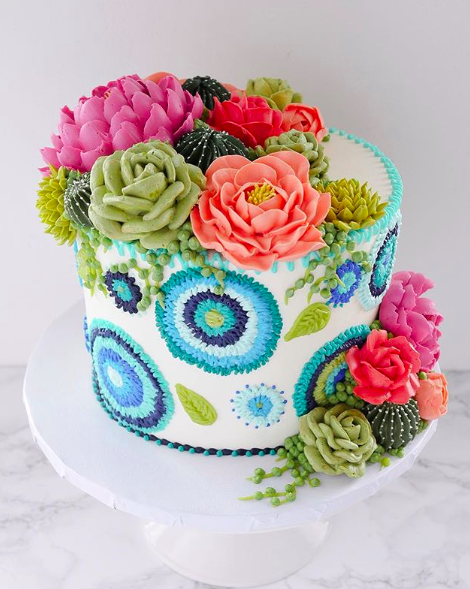 Once she debuted her "thread and needle" technique, brides starting asking her to replicate details from their wedding dresses.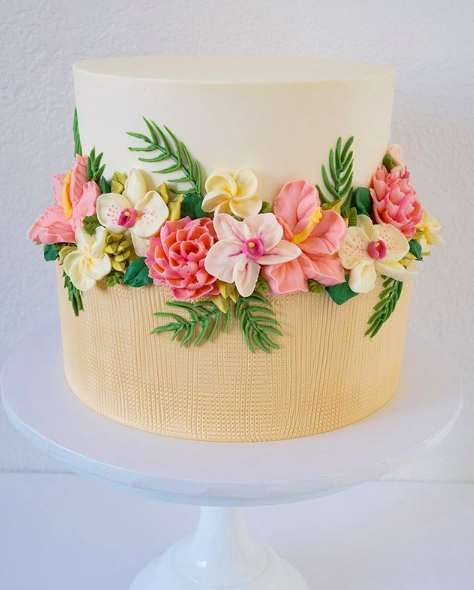 Sometimes a client asks for embroidery with certain colors or details that have special meaning to them.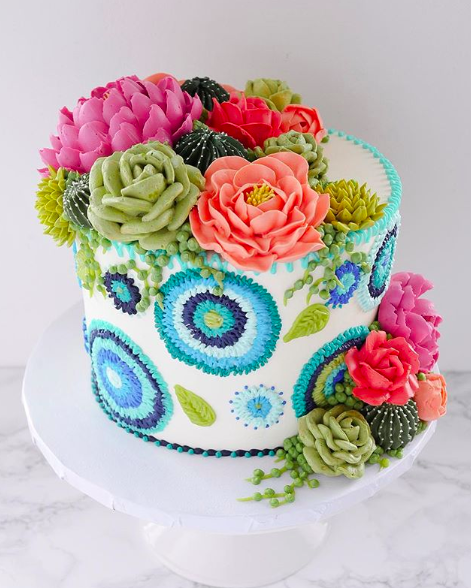 "It's all very personal and nostalgic. And while I love the way the cake turns out, I think the sentiment is the most beautiful part."