Naomi Parker Fraley, the woman who inspired that iconic image of a female factory worker literally rolling up her sleeves and getting to work during World War II, has passed away.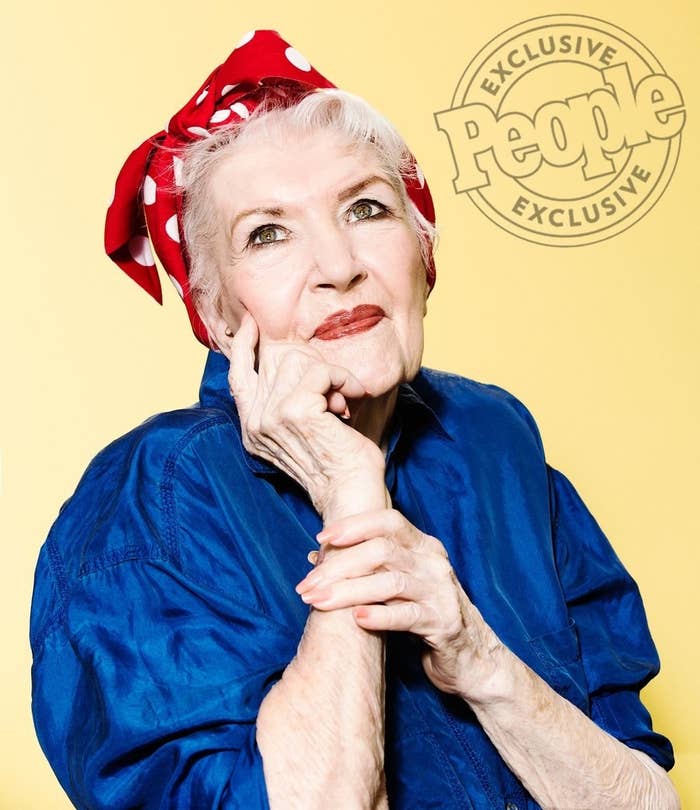 Fraley was 20 years old in 1942 when a photographer touring the Naval Air Station snapped her working at a machine shop wearing that now iconic polka-dot bandana and blue jumpsuit.
People everywhere are paying tribute to Fraley with heartfelt messages of gratitude for what she represented. Like this one:
Other women are thanking her for what she did in the movement for gender equality.
Some admirers are even posting their own versions of the iconic "We Can Do It" poster as their tribute.
Fraley's death comes during a time of incredible change for women everywhere. In fact, she died on Saturday while millions of people participated in women's marches across the country.
Thank you for rolling up your sleeves that fateful day and becoming a symbol for female empowerment everywhere, Naomi!