Stuck In A Long Line Waiting To Vote? Pizza To The Polls Will Send You Some Pies
Hungry for democracy.
Voting lines for the midterm elections this year have been notoriously long, so what if you didn't grab a bite to eat and now you're stuck in a long-ass line at the polls?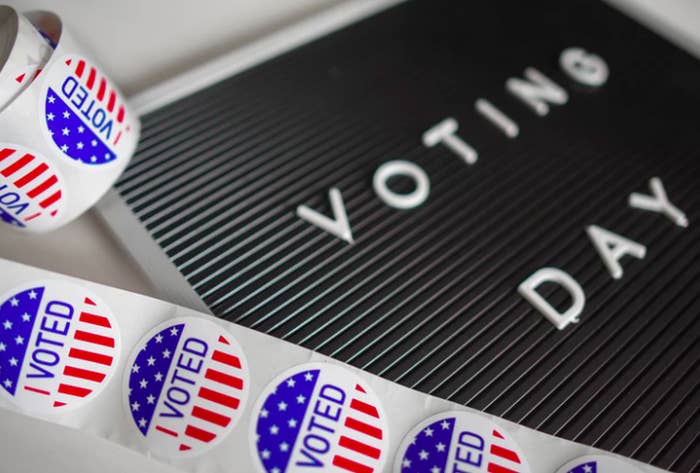 Well, one non-profit organization is doing something about hungry voters across the country.
As of noon on election day, Pizza to the Polls had sent almost 3,000 pizzas to 221 different polling locations in 35 states, according to their website.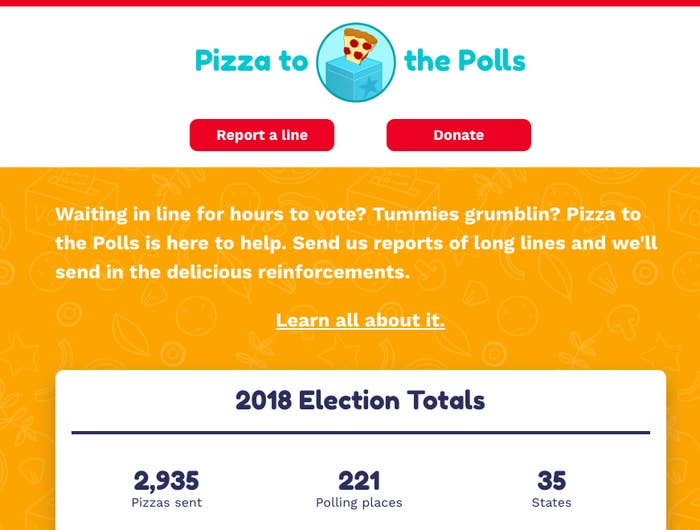 So basically, those waiting patiently in line to perform their civic duty can simply go to the Pizza to the Polls website, report a long line at any polling place, along with the address and a photo confirming the line.
Pizza to the Polls then verifies the polling site is, indeed, crowded, and will send over some delicious pizza pies from a local pizzeria. How cool is that?
This was a great incentive to get more voters to the polls.
And people are loving it.
Pizza to the Polls is funded by donations they've received from donors across the country.