People Can't Wait For 2019 After McDonald's Teases These Cheesy Bacon Fries
McTease.
If there's anything most people can agree on it's that a) McDonald's french fries are delicious, and b) adding cheese to almost anything makes it instantly better.
Well, hold on to your waistband because McDonald's is reportedly trying out some (gulp) Cheesy Bacon Fries on its menu.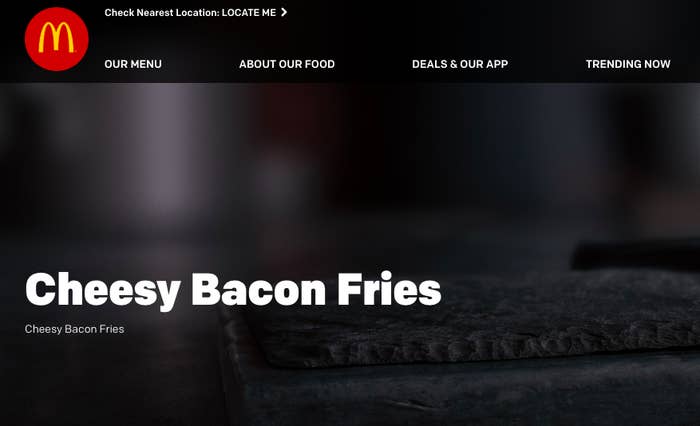 We're talking about a medium order of fries topped with some cheddar cheese and bacon bits.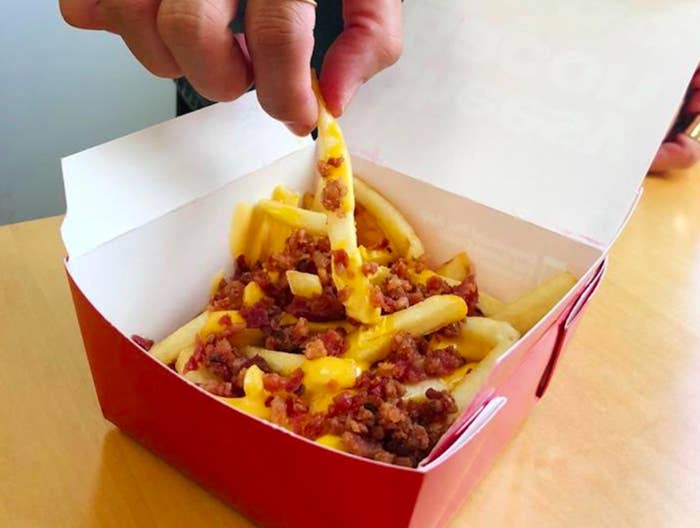 And people are excited.
But before you make a mad dash for the door, you should know they're only available in Northern California and Hawaii right now.
Tbh, not everyone has been impressed.
Rumor has it that the cheesy bacon fries will officially be available nationwide in 2019.