The National Party has released an attack ad in which independent candidate for New England, Tony Windsor, is painted as a cheating boyfriend.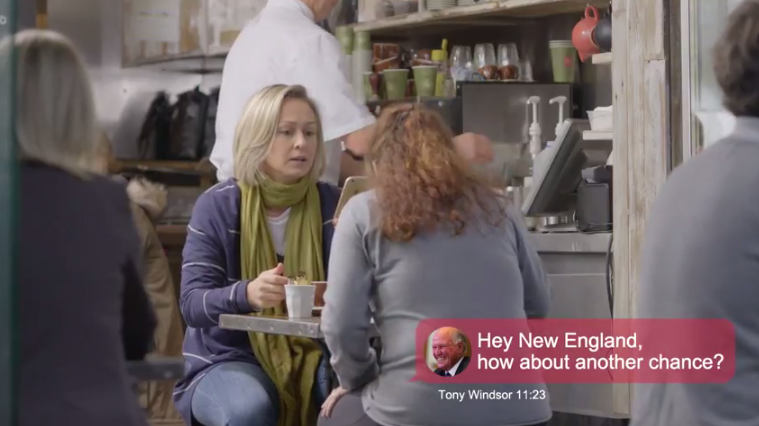 The ad starts with two women enjoying a coffee in a local cafe, when the blonde woman receives a text and exclaims, "Look, it's Tony again".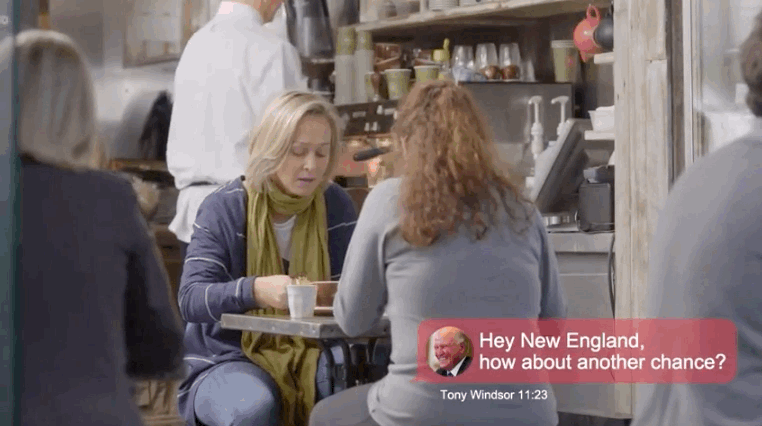 Curly Hair replies, "Tony Windsor? What does he want?"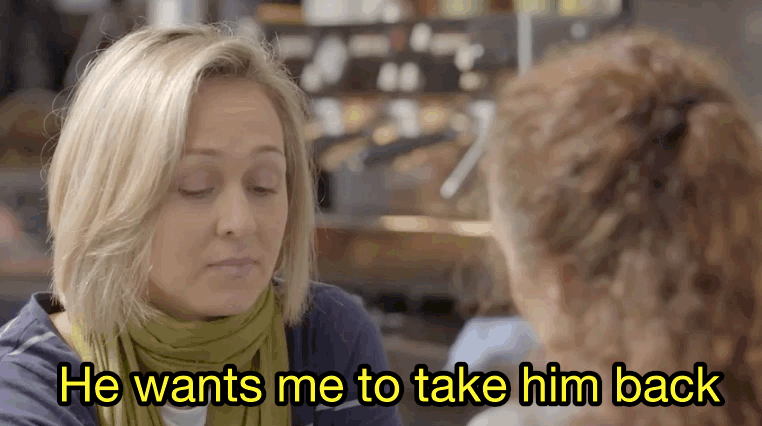 "Well, it was okay for a time, I guess ... ", Blonde Ex says.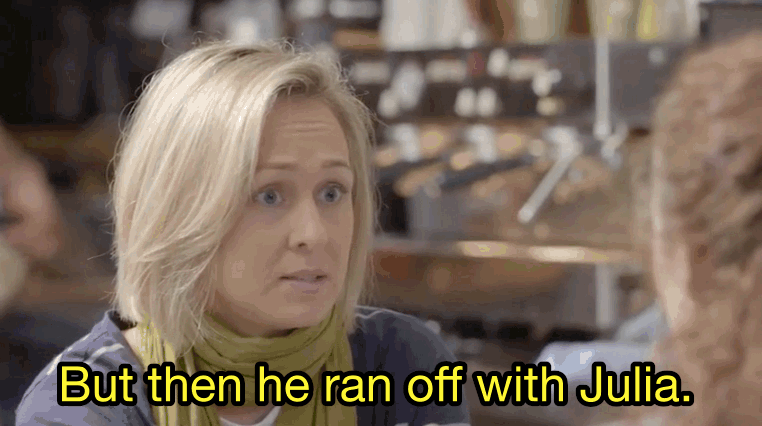 "It won't be any different this time," Blonde Ex muses.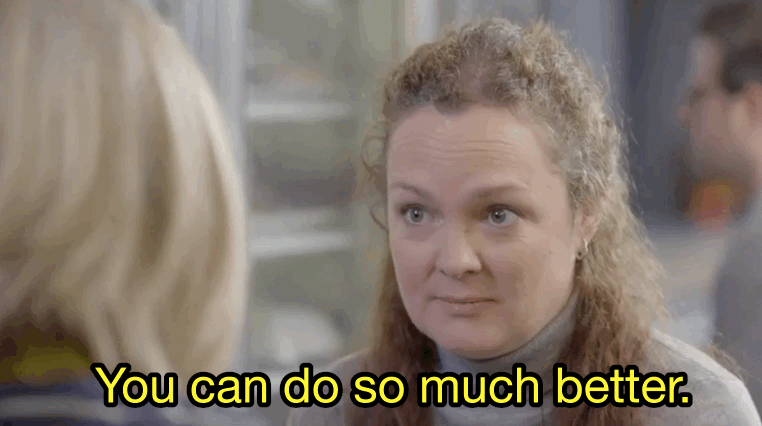 The two then share a giggle and a quick side tongue as they text back: "Not this time, Tony".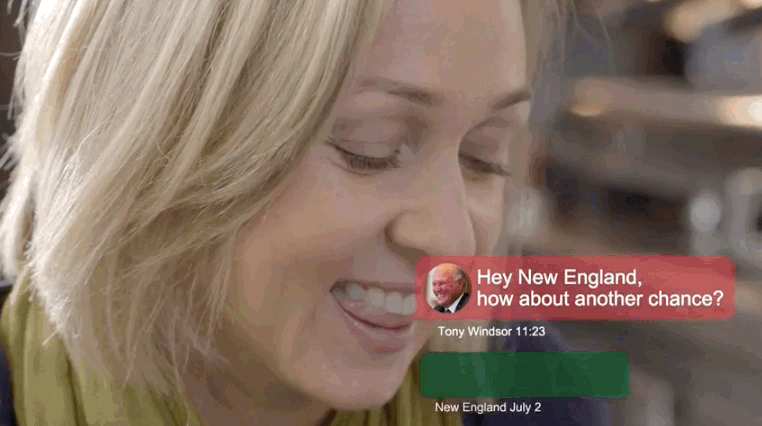 Windsor has responded by sending this tweet, which is as shady as all get out.