Political parties and independent politicians will pocket more than $62 million of public funding from the July 2 federal election.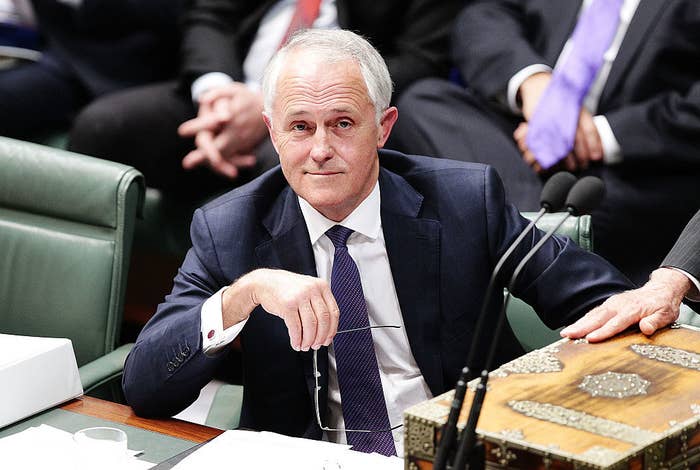 The Liberal party will get $24 million, Labor $23 million, the Greens $6.7 million, the Nationals $3 million, Pauline Hanson's One Nation $1.7 million, the Nick Xenophon Team $1.2 million and Derryn Hinch's Justice Party will take away more than $581,000 from its first election.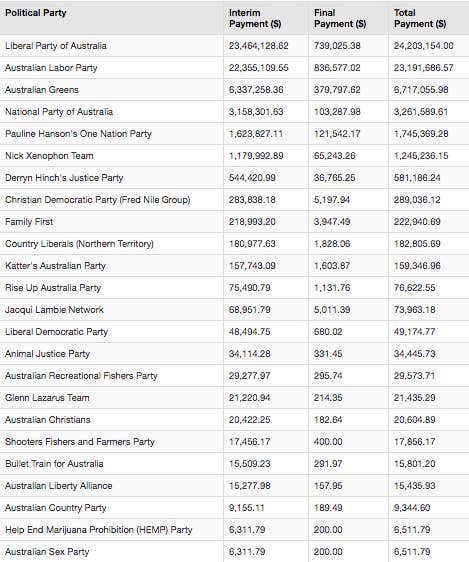 Despite not being elected, Tony Windsor and Rob Oakeshott will get more than $72,000 and $71,000 respectively.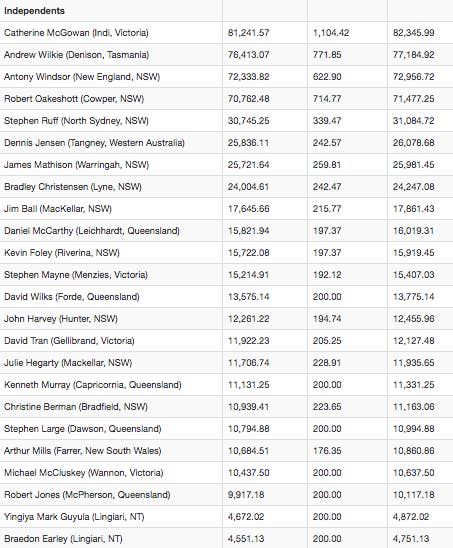 One Nation's $1.7 million payout means over the course of 20 years Pauline Hanson has received about $7.8 million for running political campaigns.