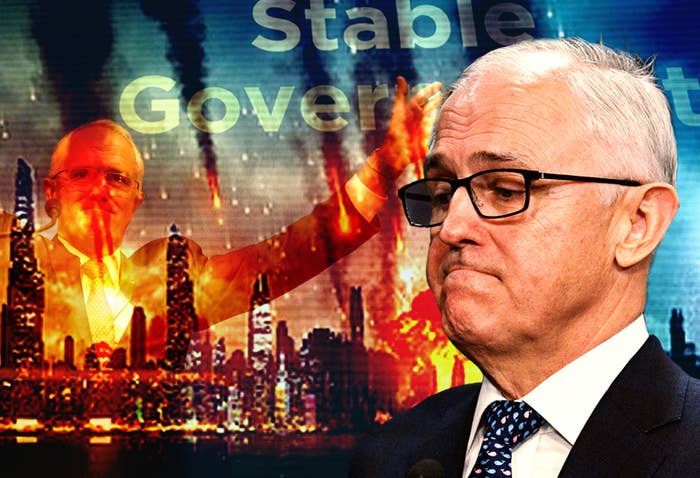 Peter Dutton never expected to win Tuesday's leadership spill.
"He didn't even speak. His deputy [health minister Greg Hunt] didn't even nominate. It's just the beginning," one Dutton supporter told BuzzFeed News.

But the conservative Queenslander came incredibly close — had just seven more MPs voted for him, Dutton would be our new prime minister.
The official numbers were Turnbull 48, Dutton 35.
Was this a vote for Dutton, or a vote against Turnbull? Either way, the spill has likely caused irretrievable damage to Turnbull.
Within minutes of the spill vote being lost, Coalition rebels were telling BuzzFeed News that planning was underway for challenge number two. One conservative noted that Turnbull spent seven months planning his leadership challenge on former PM Tony Abbott; the failed Dutton plan was put together in less than a fortnight.
Asked when the next challenge would be, one politician replied: "Hours... days... weeks". Followed by an emoji of a person shrugging.
Another said: "Who knows... we're fucked".
A moderate Liberal told BuzzFeed News that there was a sense within the party that it was on a downward spiral into defeat at the next federal election.
In a statement after the vote, Abbott said that "unity has to be created and loyalty has to be earned".

Sources within the Liberals told BuzzFeed News before the vote that Turnbull needed an emphatic win to shut down any future conversations about his leadership.
That didn't happen. Despite Turnbull technically winning the vote, the real winner on Tuesday was Labor leader Bill Shorten.
Can Turnbull survive with the party so divided?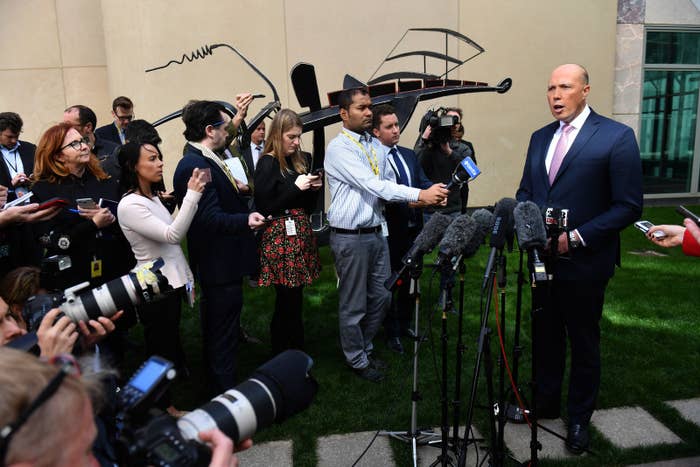 The rebels want change. But they also want to create a narrative that is palatable to the Australian public about the need for a new PM in an era of revolving door leadership.

Enter the "real" Peter Dutton.
Four hours after the vote and his resignation as immigration minister, Dutton fronted the cameras with a big smile on his face.
"It is good to be in front of the cameras where I can smile and maybe showed a different side to what I show when I talk about border protection," were the first words out of his mouth.
He thanked colleagues for their "considerable support", but refused to answer questions about further challenges. He instead indicated he would contribute to public debates about policy from the backbench.
"I believe I had the best prospect of leading the Liberal Party to success at the next election," Dutton said. "That was not to be today and I understand and I respect the outcome and I fully support the prime minister and the cabinet."
He then proceeded to outline his election platform.
"I believe strongly that we can win the election if we get the policies and the message right about lowering electricity prices, about making sure that we can do more on infrastructure and in particular around the migration program, until the infrastructure can catch up in our capital cities.
"We need to invest more in water to get farmers out of drought so they do not go through what they go through at the moment. We need to invest record amounts into health and education, aged care and other areas as well."

This lines up with the off-the-record conversations conservative rebels – who have been agitating for a Dutton government – had with the press gallery last week. They say that under Dutton's leadership the next election would be run on a platform of cheaper power bills over reducing emissions, withdrawing from the Paris climate accord, and scaling back immigration.
Polling done by Crosby Textor for the Coalition in the lead up to the Super Saturday by-elections showed that voters in Queensland don't like Turnbull.
The rebels are concerned about the disconnect between the Turnbull government's national campaign and what voters are telling them on the ground.
Queensland conservatives want to run their own federal campaign, centred around lowering power prices, and without TV ads showing Turnbull in a top floor office (as in the 2016 election).
The LNP's primary vote in Longman was 30%, and it leaked votes left (Labor) and right (One Nation).
The LNP needs at least a 40% primary vote across Queensland if it is to retain marginal seats, and there is a possibility that Dutton could lose his seat.
"There's something quite noble in coming forward to steer the party away from possible election defeat," is how one pro-change conservative put it to BuzzFeed News. Think Kevin Rudd in 2013 trying to save the furniture.
The leadership rumblings and leaks over the past week achieved multiple goals: to push Turnbull towards dumping the Paris Agreement; shifting focus to power prices; and to gradually undermine Turnbull's leadership to a point the public becomes open to change, as happened with Rudd-Gillard-Rudd and Abbott-Turnbull.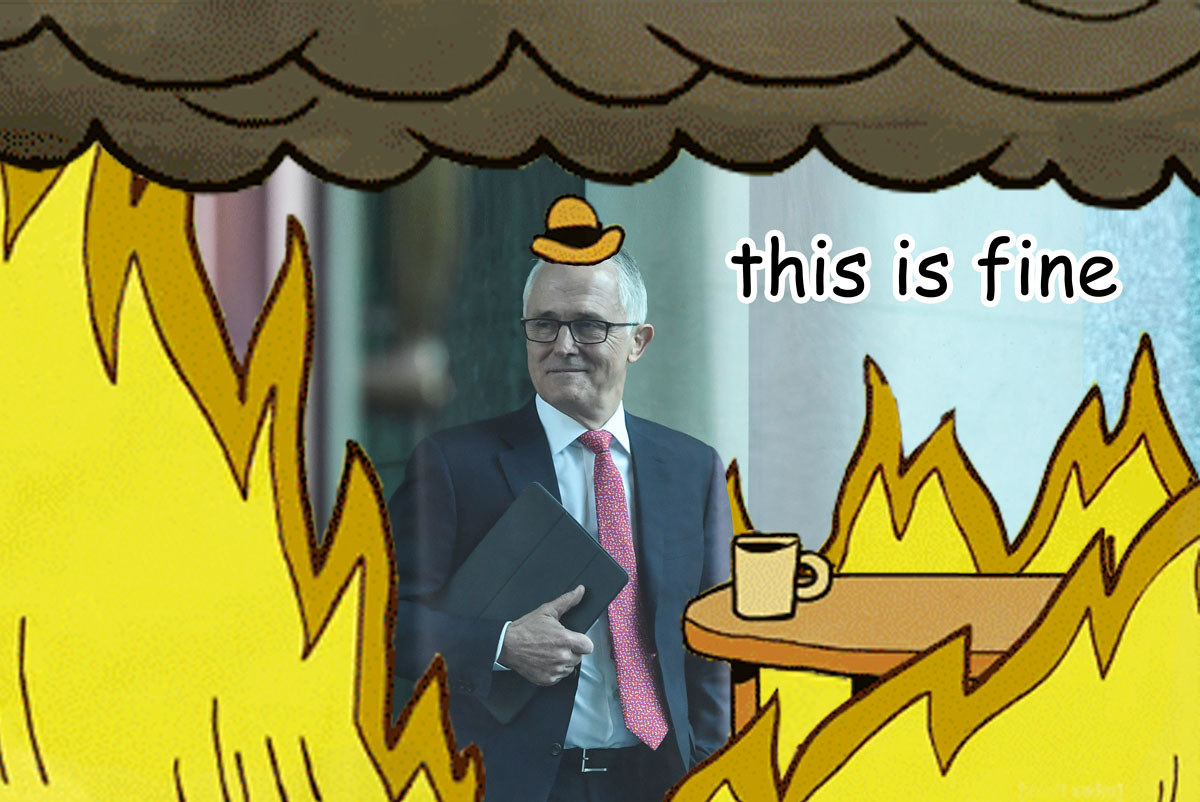 It's worth emphasising that an Australian prime minister hasn't served a full term since John Howard left office in 2007.

Following the LNP's dire vote in the Super Saturday by-elections, many within the Coalition fear being wiped out in Queensland at the next federal election and see Dutton as their best option.

This is despite his lack of popularity outside Queensland, and the fact only 10.5% of people polled by ReachTEL last year said they thought Dutton would make the best Liberal prime minister.
The rebels don't want a repeat of June 2010, when Labor deputy PM Julia Gillard rolled prime minister Kevin Rudd 71 to 31, and was left to try and explain why Rudd had to go. She survived three years of minority government before losing to Rudd 57 to 45 in 2010.
A quick history of leadership spills show it often takes two attempts to topple a leader.
In November 2009 then opposition leader Turnbull won a leadership challenge against Kevin Andrews 48 votes to 35. But he couldn't survive a second challenge from Tony Abbott a week later, losing 42 to 41.
Cut to February 2015, when knights and dames were fresh in our memories. Liberal backbencher Luke Simpkins announced he would move a spill motion in the Liberal party room, despite no-one putting up their hand to challenge then prime minister Abbott. The empty chair spill vote was defeated 61 to 39.
Turnbull then defeated Abbott 55 to 45 in September 2015, after the government had lost 30 Newspolls in a row.
There's been a similar story in Labor. Bob Hawke won his first challenge from Paul Keating 66 to 44 in 1991. Keating then won the Labor leadership in a second challenge months later 56 votes to 51.
Even Malcolm Fraser won the leadership of the Liberals in his second challenge against Billy Snedden in 1975. Fraser survived one challenge then lost the leadership to Andrew Peacock after he suffered a 24 seat swing and lost government in the 1983 election.
If he makes it to September 12, Turnbull will become the longest serving PM in 11 years. He'll have been in office for 3 years and 4 days; one more day than Julia Gillard.

Dutton told 2GB radio on Thursday: "I'm not going to be part of the cabinet and then bag the prime minister out. Now, if my position changes – that is, I get to a point where I can't accept what the government's proposing, or I don't agree – then the Westminster system is very clear. You resign your commission, you don't serve in that cabinet. And you make that very clear in a respectful way."

After losing the leadership vote he did just that and resigned as home affairs minister. Dutton will now warm a backbench seat alongside Abbott.
Despite media reports, Abbott wasn't behind the Dutton challenge. Sure, he voted for him. But the man Turnbull deposed articulates the case of the rebels better than anyone else. It's no surprise that the Monday after the government's embarrassing performance in Super Saturday he was on 2GB radio pushing one single message — stop the (power) bills.
And he smiled wryly when the "no wrecking, undermining, sniping" clip speech was played back to him on ABC's 7.30 last week.
Expect to see more of Abbott, Dutton and co selling the same message in the coming days and weeks.