9 Things That Sum Up Peter Dutton's Legacy In Home Affairs
Don't forget the au pairs.
by
,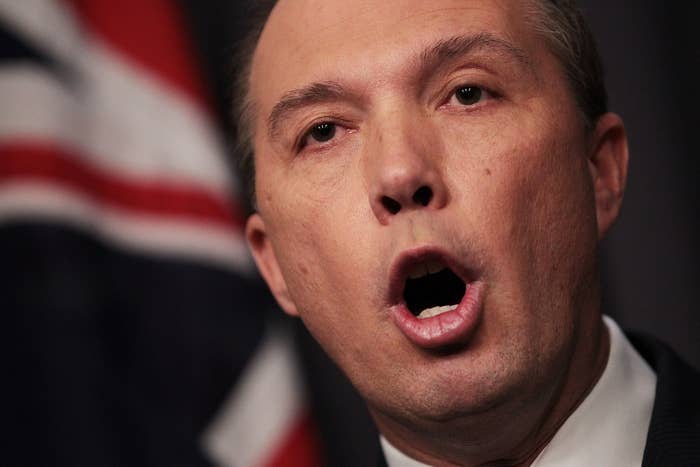 Dutton became immigration minister under Tony Abbott's prime ministership, but gained more power and influence last year when Turnbull announced the consolidation of national security agencies with immigration and border protection under the new Home Affairs portfolio.

Dutton was arguably the second most powerful person in the government after the prime minister, responsible for ASIO, the AFP, and Border Force.
So here are some of the things that will define Dutton's legacy as home affairs minister.
Operation Sovereign Borders is a military operation initiated under the Abbott government in 2013 to stop the flow of boats bringing asylum seekers to Australia.
The operation works in secrecy and very little information about what is being done is ever released to the public, but so far the government has confirmed 33 boats have been turned back since the end of 2013.
2. The mental health of children detained by the Australian government.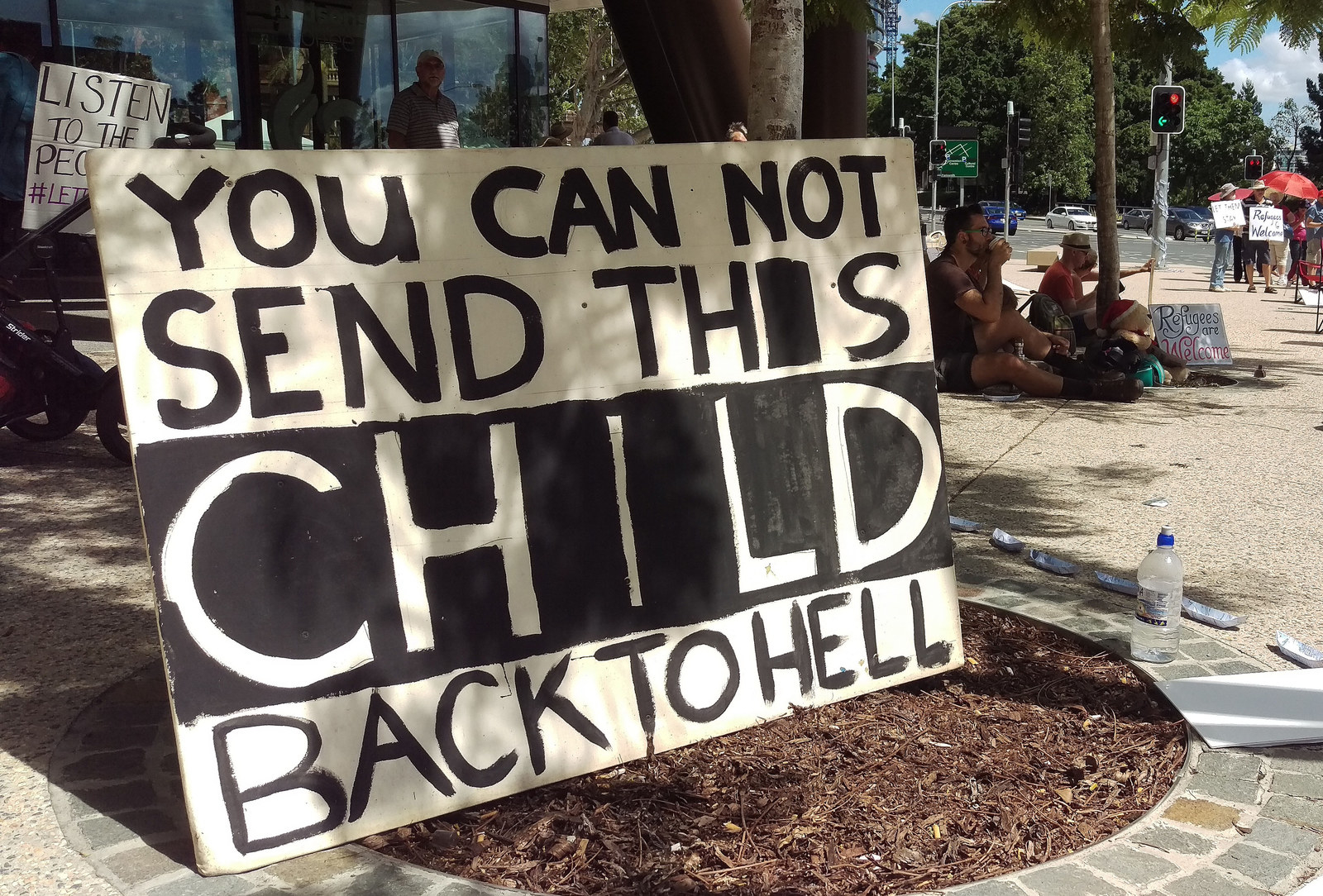 There are more than 120 children still detained on Nauru and many of them are suffering major psychological repercussions from ongoing detention and lack of proper medical care.

Efforts over the weekend to move a 12-year-old refugee boy on Nauru who is refusing to eat to a hospital in Australia failed, after the Australian Border Force refused to allow his stepfather to travel with him, Guardian Australia has reported.
Doctors on the island have said the boy, who weighs just 36kg and cannot stand up, is at risk of death within days.
BuzzFeed News revealed last week that a number of children on Nauru are suffering from resignation syndrome — a rare psychological illness caused by trauma that results in the child withdrawing completely from the world.

Dr Louise Newman, a professor of psychiatry at Melbourne University and the convenor of advocacy group Doctors for Justice, described the condition as a very serious state of withdrawal that traumatised children can experience when they are "overwhelmed by stress".
3. The mysterious case of the au pairs.
In March, it was revealed Dutton used his powers of ministerial discretion to grant two au pairs visas on public interest grounds. The Australian government has spent more than $10,000 in taxpayer cash fighting a legal battle to keep documents relating to the issue secret.
In June 2015 an au pair whose visa was cancelled at Brisbane Airport made a phone call and within hours a new visa was approved; in November that year Dutton granted a visa to a second au pair.
Dutton has insisted he doesn't know the two au pairs and that they do not work for his family.
4. The ongoing lack of medical care for refugees detained offshore.
In February last year a heavily pregnant asylum seeker held in detention on Nauru suffering from preeclampsia and other complications waited days to be airlifted to Australia for medical attention. The 37-year-old Kuwaiti refugee was in a critical condition and needed to be flown to Australia for an emergency C-section.
In August last year a whistleblower who had worked on Nauru claimed Australian Border Force officials stopped pregnant refugees from travelling to Australia to have abortions.

A BuzzFeed News investigation last October revealed asylum seekers with life-threatening medical conditions held in Australia's offshore detention regime were facing treatment delays so severe that a whistleblower feared it may cost them their lives.
Dr Nick Martin, the most senior official who worked on Nauru to ever speak out about Australia's offshore immigration system, alleged patients with breast lumps, kidney stones and neurological damage were delayed diagnostic treatments; and that severely diabetic asylum seekers held within the detention regime were at risk of going blind.
As part of a joint investigation between BuzzFeed News and the Australian Broadcasting Corporation, Martin revealed patients who needed medical facilities that were not available on the island had to be transferred to the Papua New Guinea capital of Port Moresby, or Australia — but often Australian officials would delay these transfers, worsening the patients' medical conditions and potentially endangering their lives.
5. The nine people who have died in offshore detention since he was minister.
Twelve refugees and asylum seekers detained by the Australian government have died on Nauru or Manus Island since 2014. Nine were under Dutton's reign as immigration and then home affairs minister.
The most recent was Iranian asylum seeker Fariborz Karami who killed himself on Nauru in June. His mother wrote to Dutton's department begging for her son's body so she could bury him.
"My 26-year-old son had his last breaths in your mouldy tents and closed his beautiful eyes to your abomination, injustice, and disgusting policies," she wrote.
6. The argument with South Africa over white farmers.
In March, Australia and South Africa got into a bit of a dispute after Dutton reacted to Australian news reports about alleged torture, violence, and other threats faced by white farmers in South Africa.

Dutton asked his department for options to help bring white South African farmers to Australia under the refugee program, describing the situation faced by the farmers as "an horrific circumstance".
The South African government responded by saying there was no such threat against white farmers, and criticised Dutton for speaking out in the media rather than via normal diplomatic channels.

The following month, the South African government said it accepted Dutton's retraction of his comments regarding the persecution of white South African farmers, but then Dutton went on to say he had never retracted the comments.
7. The claim that people were afraid to eat at restaurants in Melbourne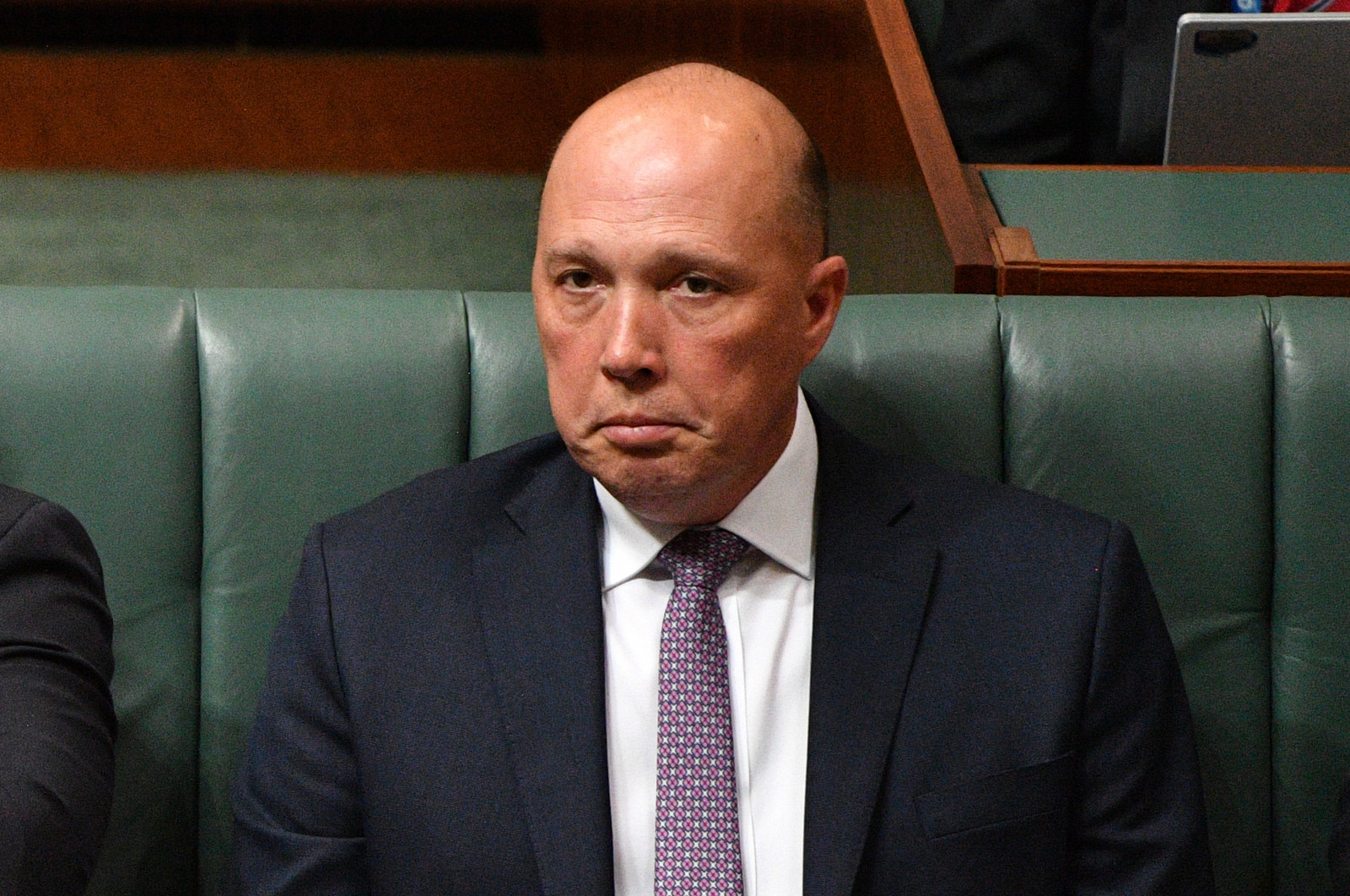 In one of his semi-regular friendly chats with 2GB's Ray Hadley earlier this year, Dutton claimed that due to so-called African gang violence, people in Melbourne were afraid to go out to restaurants at night to eat.

8. The dozens of people, including an 11-year-old boy, who were unlawfully detained.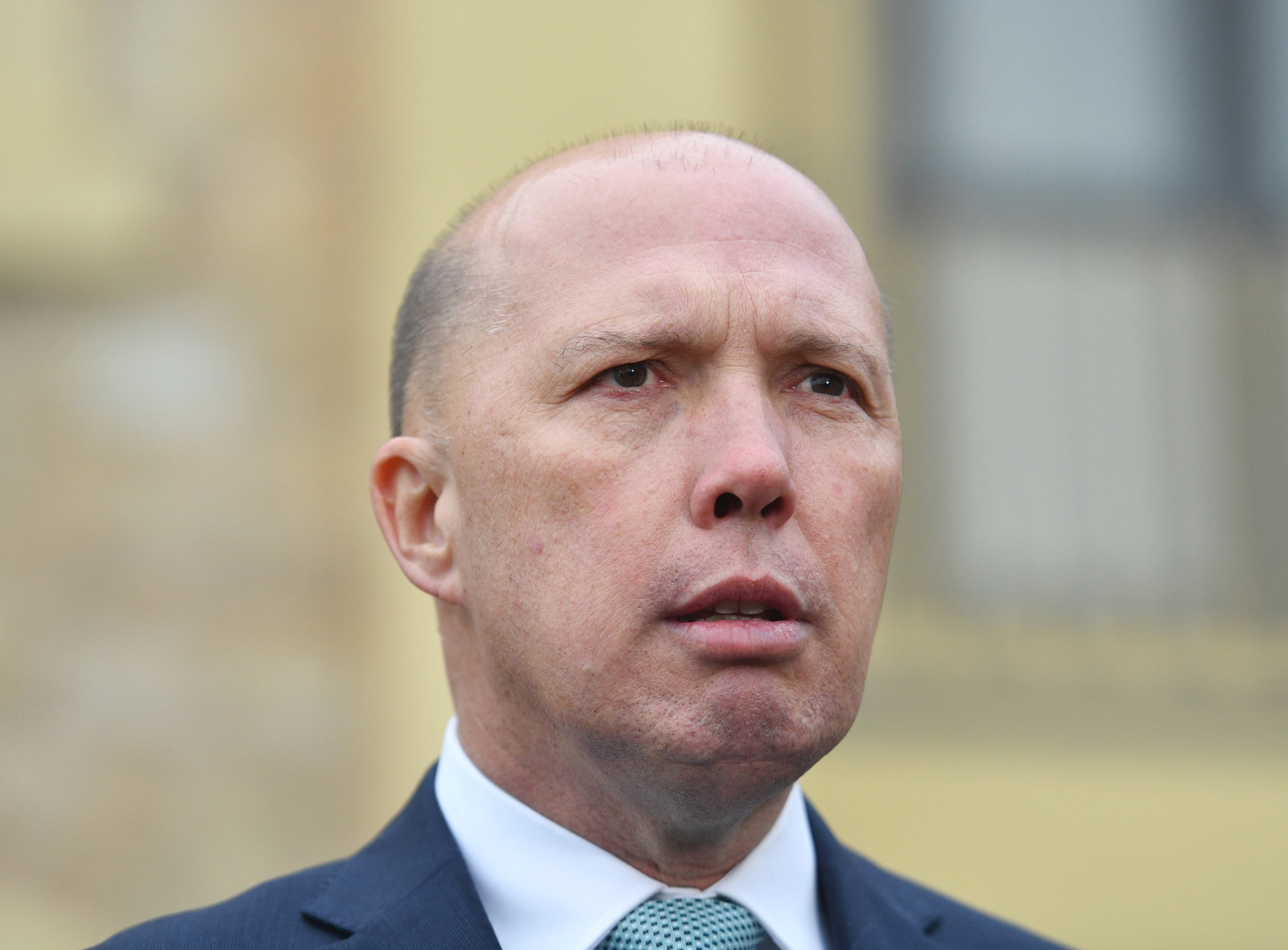 Under section 501 of the Migration Act 1958, visas can be cancelled if the minister reasonably suspects that an individual does not pass the character test. A record number of the visas have been cancelled during Dutton's time in this portfolio.
New Zealand's acting prime minister Winston Peters last month accused Australia of being in breach of the UN Convention on the Rights of the Child for detaining a 17-year-old New Zealand citizen in the Melbourne Immigration Transit Centre in Broadmeadows since March.
Dutton said his obligation was to keep Australia safe.
"We don't want him here in Australia," he said.
If you need to talk to someone, you can call Lifeline Australia on 13 11 14 or Beyond Blue Australia on 1300 22 4636.