Deleted Facebook comments by Liberal candidate Chris Jermyn show he criticised independent MP Cathy McGowan over allegations she falsified electoral details at the same time he is alleged to have been falsifying electoral details.

"Apparently the AEC has just referred allegations about electoral fraud last year in Indi to the AFP", Jermyn wrote on Facebook in October 2014.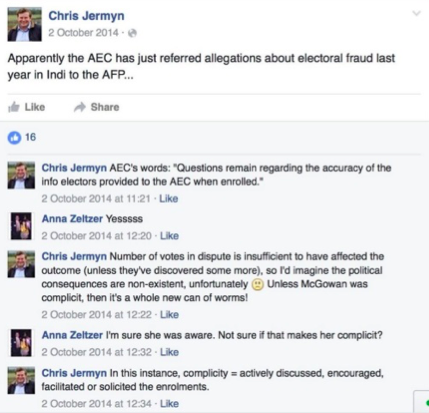 At the time Jermyn wrote the Facebook comments in 2014, it's now alleged he was breaking electoral rules by being registered to vote at a vacant block of land.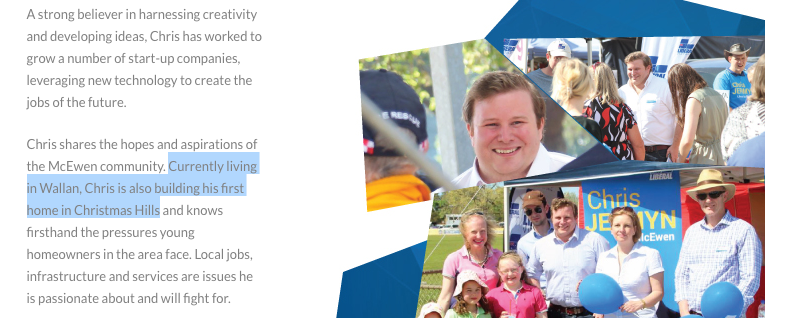 SportsBet is currently taking bids on what Jermyn will be doing post July 2 ... long odds on going into real estate.